I'm on a quest to catch a fish in each of the 50 U.S. states – and to use each adventure as a means to explore conservation, the latest fisheries research and our complicated connections to the natural world.
In the little parking lot, anglers are pulling on waders, stringing up fly rods. A few are chatting back and forth. Over the years, the faces may change but the parking lot banter stays on script.
"How was the fishing yesterday?"
"The fishing was great, the catching not so much."
"Good luck."
"I'll need it."
I'm at The Nature Conservancy's Silver Creek Preserve in south-central Idaho. It's a conservation project known for many reasons. It's a crystal-clear spring creek flowing through high desert. It is a birder's delight, with dozens of riparian species possible during a morning's outing. It's a model for community-based conservation. A place to canoe and watch moose or take photos of the creek's iconic scenery.
And it's a place for trout. Lots and lots of trout. Trout that are legendarily difficult to catch.
I've seen acclaimed and well-traveled anglers standing in the stream, surrounded by dozens of rising fish…and unable to catch any of them.
That's also been my own experience, more often than not. But you never know. Today could be the day. I skip the parking lot camaraderie and quickly head through sagebrush towards the creek. As I creep along the bank, I see the first clouds of tricos massing up in the trees. A good sign.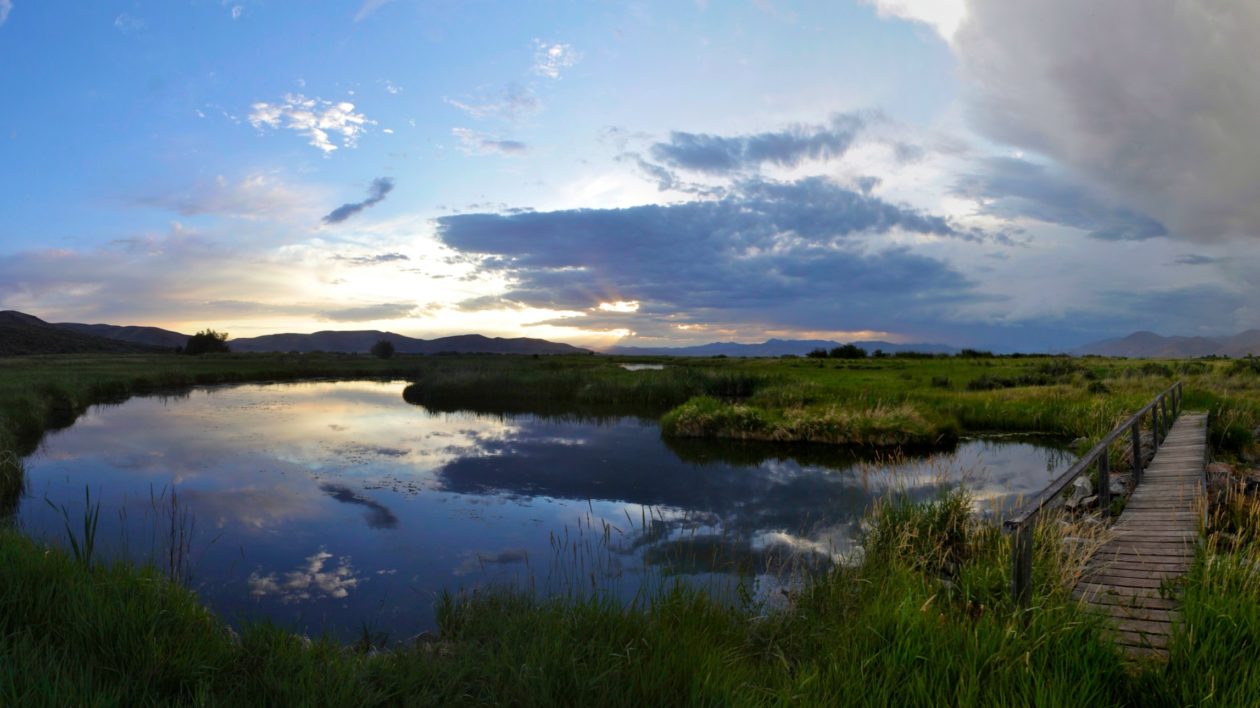 Tricos are diminutive mayflies, insects that spend most of their lives as aquatic nymphs. They hatch into dainty, winged adults on the surface of the water. They live a couple of days in the air, mate, return to the water to lay eggs and die. It's a short life often cut shorter by hungry trout.
I've fished the trico hatch on Silver Creek numerous times. I knew I needed a tiny fly, a light tippet and a perfect cast and drift. And I'd still likely be frustrated. The trout have a lot of mayflies to choose from so my artificial is unlikely to fool them.
I'm watching a cedar waxwing pluck tricos out of the sky, when I hear a splash. I look out across the crystal waters and see a rising fish. Then another. One is feeding steadily in a current seam just downstream of an island. It looks like a doable cast.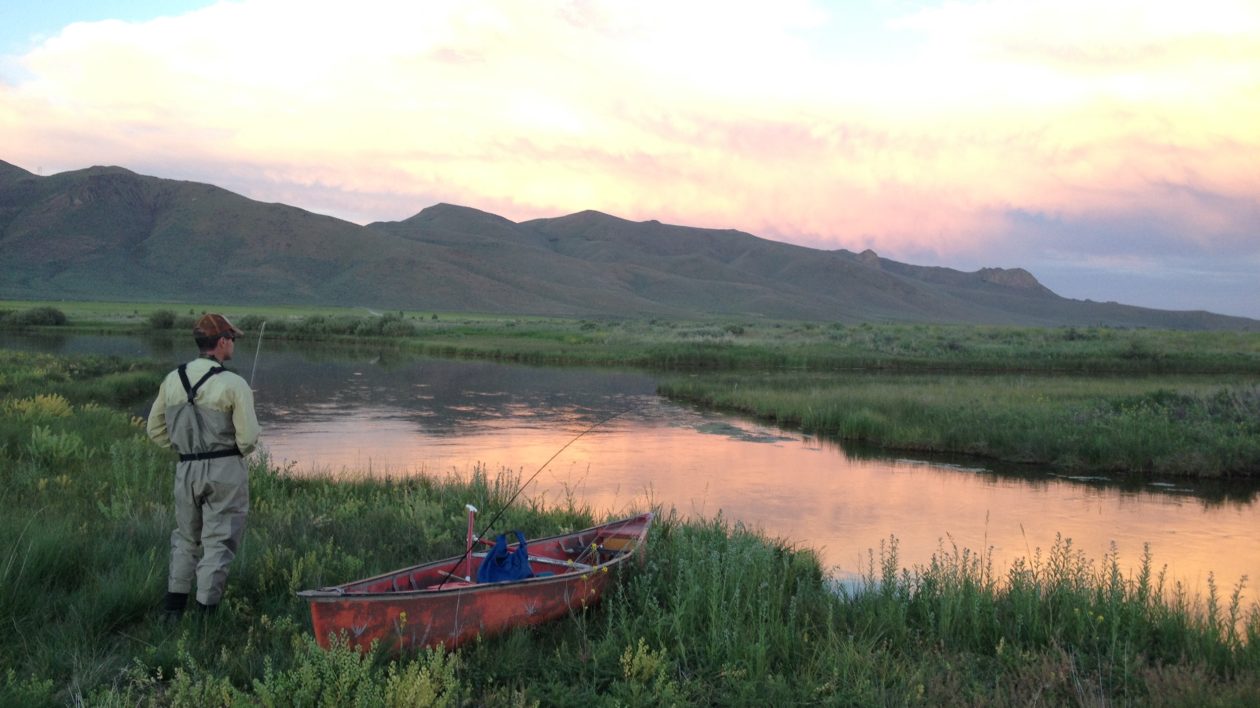 It is doable but I botch it anyhow, and badly. My hands are trembling. Silver Creek still induces the nerves. I mutter to myself and cast again, and my line plops like I've never cast a fly rod in my life.
I'm surprised that the fish keeps feeding. Calm down. Concentrate. The next cast hits the mark, and the little parachute fly drifts down the seam. The fish takes. It's not a big one, but a trout on the third cast? I'll take it. I quickly bring it to hand, snap a quick photo to mark the moment, and release it.
I look up and now several fish are feeding in that same current seam. I cast again and quickly have another, bigger fish on the line. I lose it. A few casts later: another fish.
Yes, Silver Creek is difficult. I've read it. I've written it. But sometimes you have to forget the stories and tradition and just fish.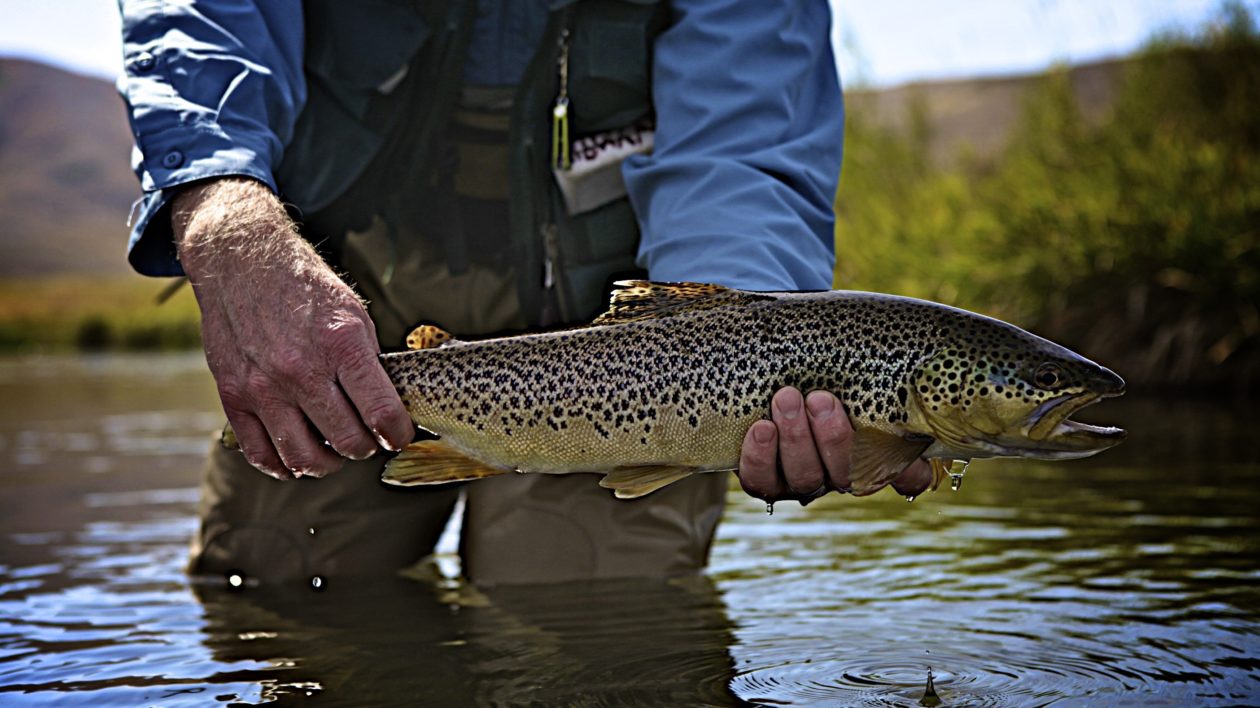 Beyond the Preserve
Nineteen years ago, I began my career with The Nature Conservancy as the Idaho Chapter's communications director. My first day on the job, my colleagues ask me to write a press release about Silver Creek. Three days later, I toured the preserve. That evening, I fished it. I was skunked, but it hardly mattered. I was an avid reader of fishing literature and felt like I knew the creek.
Its association with Ernest Hemingway and his family loomed large. I knew it was home to one of the highest densities of trout in North America. I knew about its hatches and the difficulty of fishing.
I quickly learned more of its conservation history, a story I have since told countless times. The Nature Conservancy purchased 479 acres along the creek in 1976. It was a high-profile project for an organization that had not completed a lot of projects in the Western United States. It was celebrated as a stunning conservation victory.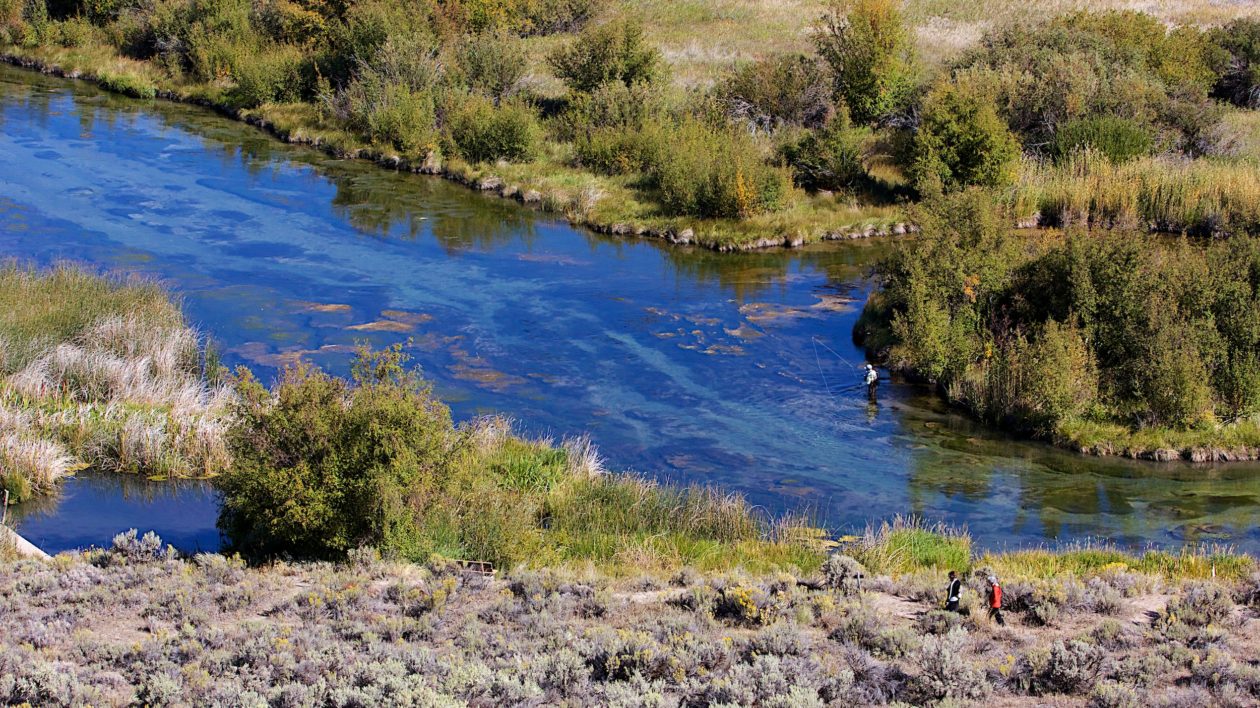 At the time, preserve acquisition was seen as an endpoint. The Nature Conservancy even had a slogan that proclaimed it protected "living museums of primeval nature." A museum. Frozen in time.
But Silver Creek's conservation story was not – could not – be frozen in time, not if it was to be a lasting success. The preserve was expanded to 881 acres, but even more noteworthy, the Conservancy began working with landowners who owned land along the stream. To date, more than 12,000 acres of private lands have been protected through conservation easements, representing nearly the entire main stem of the stream. And still, the conservation effort is not over at Silver Creek.
Lou Lunte knows this well. Lou was on my hiring committee and is one of the first Nature Conservancy staffers I met. When I started, he already seemed to be an institution, a font of knowledge on all things Idaho conservation.
Lou and his wife Cindy Lunte started in 1988 as co-managers of the preserve. "Parts of the preserve were pretty rough then, just going out of agricultural production or even still in production," he says.
Lou and Cindy dug in with their tasks at the preserve, eventually building a cabin so they could live on site. "Then we got promoted to be statewide land stewards," Lou says with a laugh. "We lived in that cabin for a month."
Well, until now. Lou went on to a long career with the Conservancy, involved in conservation successes in nearly every corner of the state. He retired as associate state director this spring, celebrating more than 30 years with the Idaho Chapter. And then he became, once again, Silver Creek's manager. Lou and Cindy moved back into the cabin they built in April.
"It felt like coming home," he says.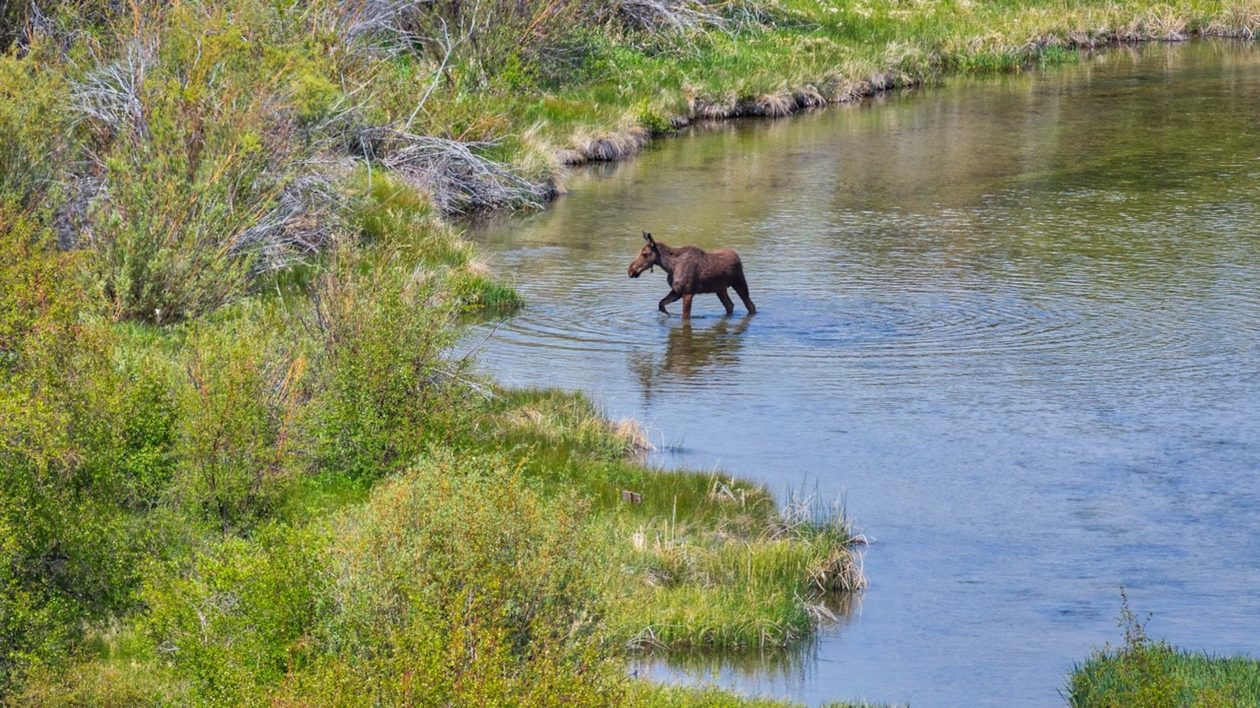 But Silver Creek isn't frozen in time. He's seen the result of 44 years of conservation projects, of preserve managers who were never content for Silver Creek to be a "living museum."
"Those managers have undertaken a number of restoration projects, and it's notable how successful they've been," Lou says.
This year, COVID-19 has brought new changes, making sure visitors can enjoy the preserve safely and responsibly. Silver Creek has long been known as a destination for fly fishers but this year the visitors are from local communities. "I was surprised how many people have visited who have never been here before," Lou says. "They're looking for options to connect to nature close to home. It isn't just anglers. We see a lot of birders. We see a lot of paddlers. And people just here to enjoy the beautiful surroundings."
(Note to visitors: You are welcome to visit the preserve this summer, but you must sign in. This applies to all visiting the preserve, not just anglers. The visitor center is closed, but there is information on how to register. It is free and easy.)
Lou emphasizes that the conservation challenges don't abate. Lately, it's been about water. "We've been in a drought," Lou says. "The aquifer is quite small. There have been some creative efforts by our colleague Mark Davidson to lease water from water users, to help provide more water for Silver Creek."
He pauses. "As you know, conservation doesn't reach an end point where you can just say it's done. But that doesn't mean you can't see the results of the hard work," he says. "When we started here, the thought of a moose on the preserve was far-fetched. Now we see them almost every day. Lots of the stream looks better than ever. And the fishing? Well, I've talked to a lot of anglers who are saying they've never had a season like this."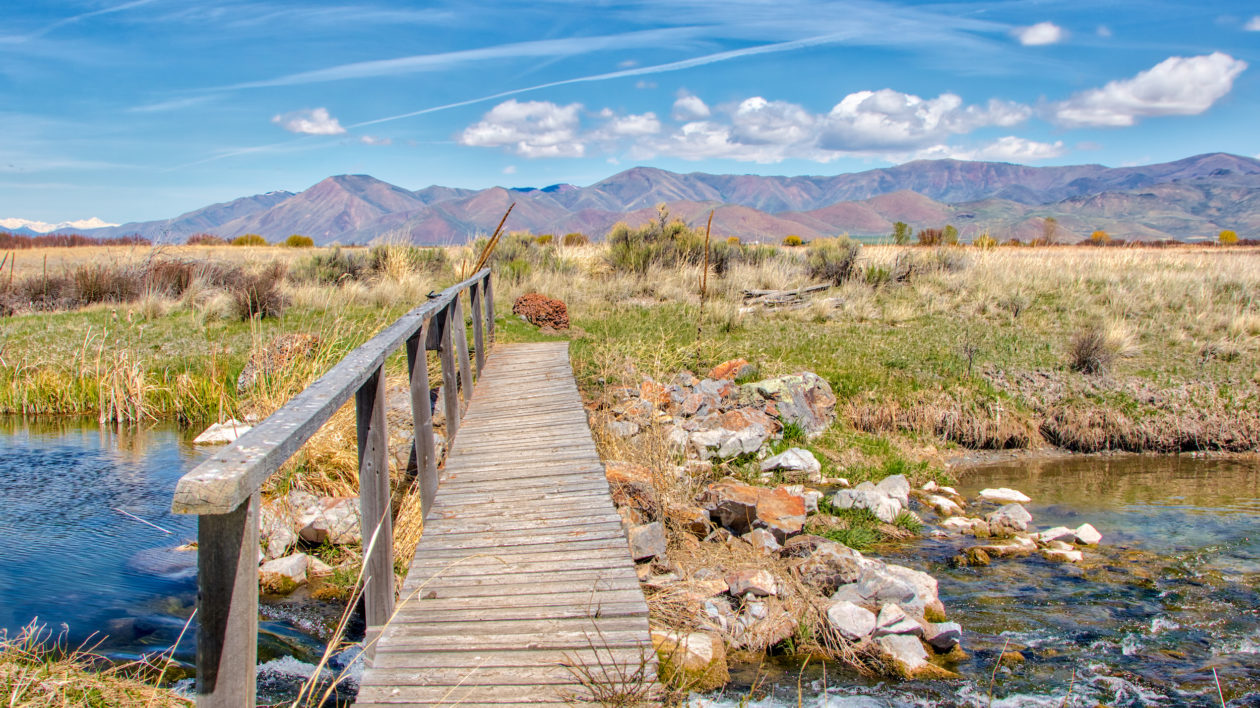 A Day to Remember
There can be a temptation to freeze a place in your mind, too. I have layer upon layer of memory of Silver Creek. I know the history. It can start to weigh you down, so that you're living in the past, essentially reenacting previous experiences. The fishing clichés bandied about the parking lot, the same trail, the trico hatch…it's all so familiar. It leads to reminiscing: Time spent fishing with friends. The time I snorkeled the creek, ice cold even in summer. The television shoot with Tom Hanks.
But all those memories fade today. Because of all the times I've fished Silver Creek, I've never hooked three trout in the first ten minutes of fishing. Who needs a trip down memory lane when you're here, and the fish are rising?
A few minutes later, though, Silver Creek returns to familiar themes. The fish ignore my fly. I scare a whole pool of fish with a terrible cast. I scare a whole pool of fish with a great cast. Ah yes, the spring creek I know and love.
More and more trout begin feeding, but they have no interest in my trico imitation. Then I notice, mixed amongst the tricos, is another mayfly species known as the pale morning dun (or PMD, in fly fisher lingo). The PMD's are larger and pale yellow. The fish are picking them off instead of the smaller flies.
I switch to a yellowish parachute fly. I focus on a pod of five fish feeding in a side pool. I cast and indelicately plop the fly right on top of them. I begin to curse, as this usually sends fish fleeing. But then I notice several wakes moving towards my fly. A hefty rainbow engulfs it. I strip it in, and notice the other fish had already resumed feeding in the pool.
I cast again, and another fish hammers my fly. Then another.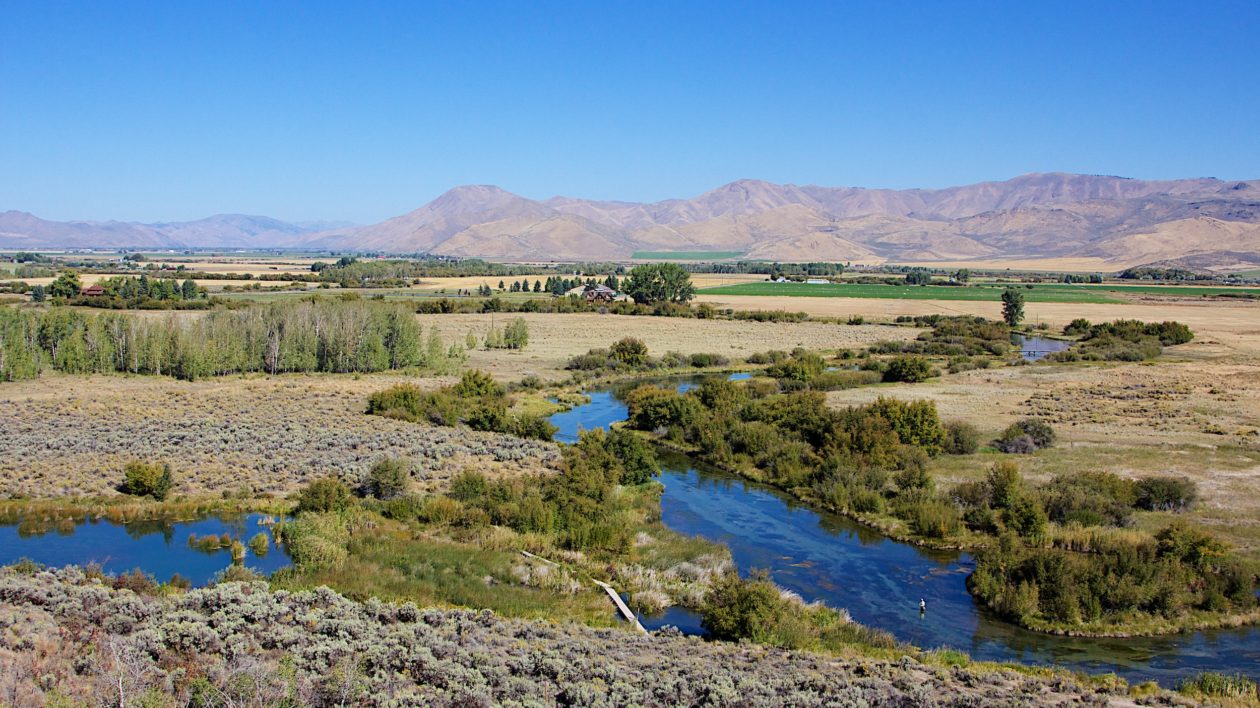 For the next 90 minutes, it goes like this. Fish caught, fish lost. I cast a fly to a large trout that is feeding steadily in front of me. The fly drifts over it with no result, but then the trout swings and follows it downstream. It gulps and keeps going. A huge fish. Moby Trout. In my mind, it is still running, perhaps all the way to the Pacific.
Conservation evolves. And that enables our own relationship to place to evolve. To experience familiar places anew.
There's the chance, of course, that years from now, I'll be telling stories of the glory days. Of that awesome morning on Silver Creek when the trout were not so wary. The fish will by then have become even more numerous and Moby Trout might now have assumed world-record proportions. My young listeners will roll their eyes as I tell them how great it used to be.
I sure hope not. In my vision of the future, we instead all grab fly rods and head out to Silver Creek. A creek that will be different than I remember, yes, but a place where the best days, the best possibilities, still lie in front of us.