If you're thinking about how fisheries feed people around the globe, chances are you start picturing oceans. The images of saltwater commercial fishing are everywhere around us: on popular cable television shows, on the supermarket shelf, even on conservation blogs like this one.
But what about freshwater fisheries? Perhaps these words conjure up images of fried walleye caught at the local lake: tasty but not exactly an essential part of our food supply.
The reality, though, is that freshwater fisheries are crucial in feeding millions of people around the globe.
A recently published study in the Proceedings of the National Academy of Sciences links freshwater fisheries management to both food security and biodiversity conservation. The paper – published by Pete McIntyre and Catherine Reidy Liermann of the University of Wisconsin-Madison and Carmen Revenga of The Nature Conservancy – finds that fish provide the nutritional equivalent of the animal protein eaten by 158 million people.
The Overlooked Value of Freshwater Fisheries
Why are freshwater fisheries so often overlooked as a source of food security?
"It's actually easy to see why marine fisheries get most of the attention," says McIntyre, lead co-author of the study and professor of zoology in the Center for Limnology at UW-Madison. "It comes down to simple economics."
Marine fisheries, McIntyre points out, have a huge industry behind them. The fish they catch are commodities on the global market. A saltwater fishery involves not only fishers but also marketers, transportation corporations and consumers around the globe. The financial impact can be tracked like any industry.
Freshwater fisheries, in contrast, are primarily important in a subsistence and recreational context. People catch fish for their own use or to sell in local communities. The fisheries are diffuse, making them difficult to track.
"There is no centralized management. There is no recognizable industry to highlight or market, and the fishers themselves tend to be in rural areas and far away from urban centers where management and policies are made," says McIntyre. "This opens the door for under-appreciation and mismanagement."
Many of these fisheries, the study finds, provide protein to the poorest and most undernourished people on earth. "These fisheries are incredible subsistence resources in places where people have few other options," says McIntyre. "These fisheries are local and require no inputs. The fish are free to catch if you have the time. This is part of the wonder of inland fisheries. But it also means the fishers and their families are unlikely to have much clout in society."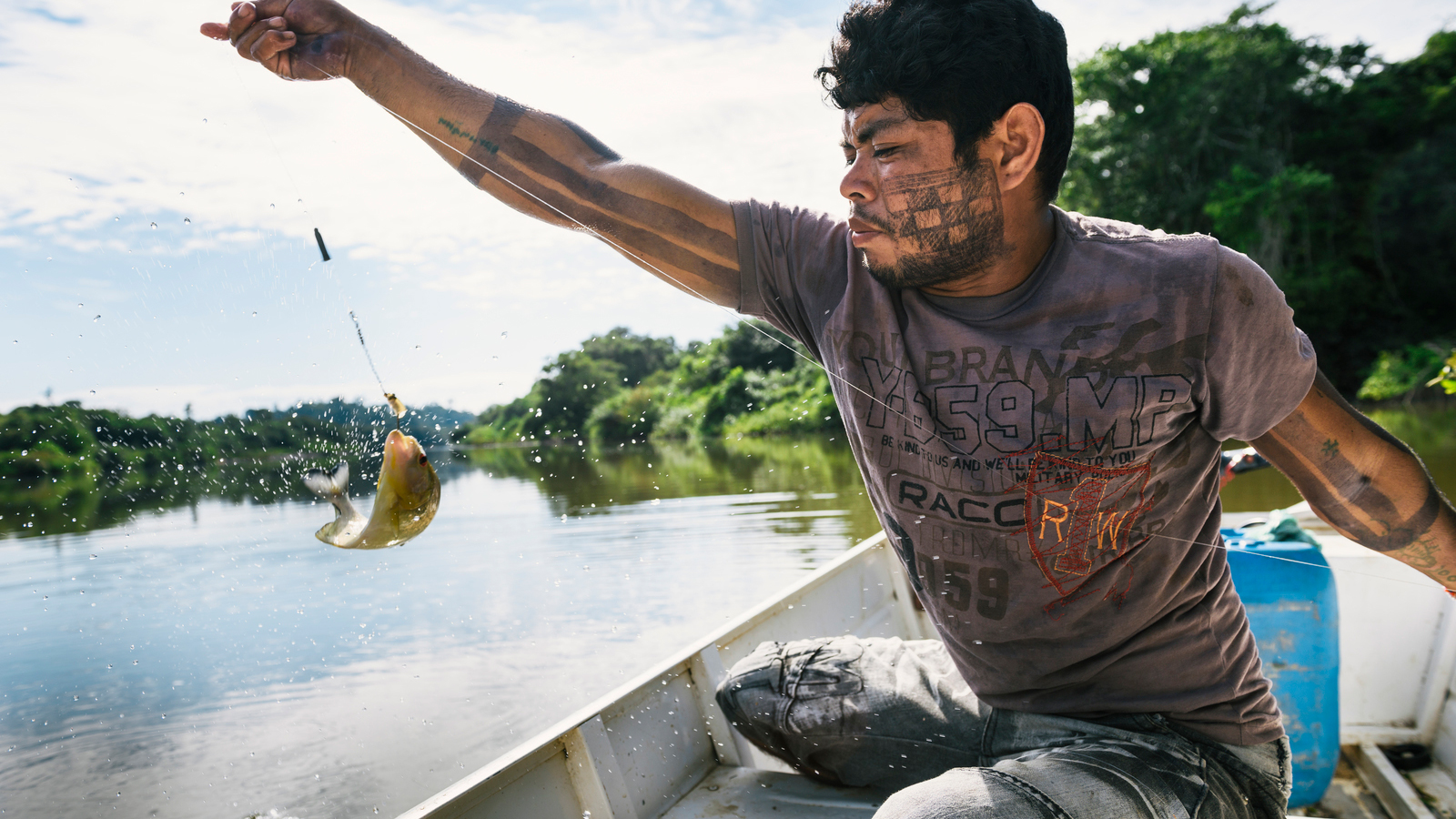 There are some major freshwater fisheries that have been well documented: the Mekong River, Lake Victoria, the Amazon Basin. But the importance of freshwater fisheries extends far beyond these well-studied waters.
The study's authors created a map of the world's fisheries documenting where people catch freshwater fish at the highest rates, and then linked it to data about fish biodiversity, ecosystem health and human nutrition.
The authors hope the study will help put freshwater fish on the radar for decision makers and conservation practitioners around the globe.
In many rivers and lakes, there is effectively no management. That alone could spell trouble for the people who rely on these inland fisheries and for biodiversity. But the threat is compounded by other threats affecting rivers. The study found that 90 percent of fish caught worldwide are harvested from rivers facing higher-than-average levels of environmental stress from dams and other river alterations, chemical pollution, invasive species, land use change and other human factors.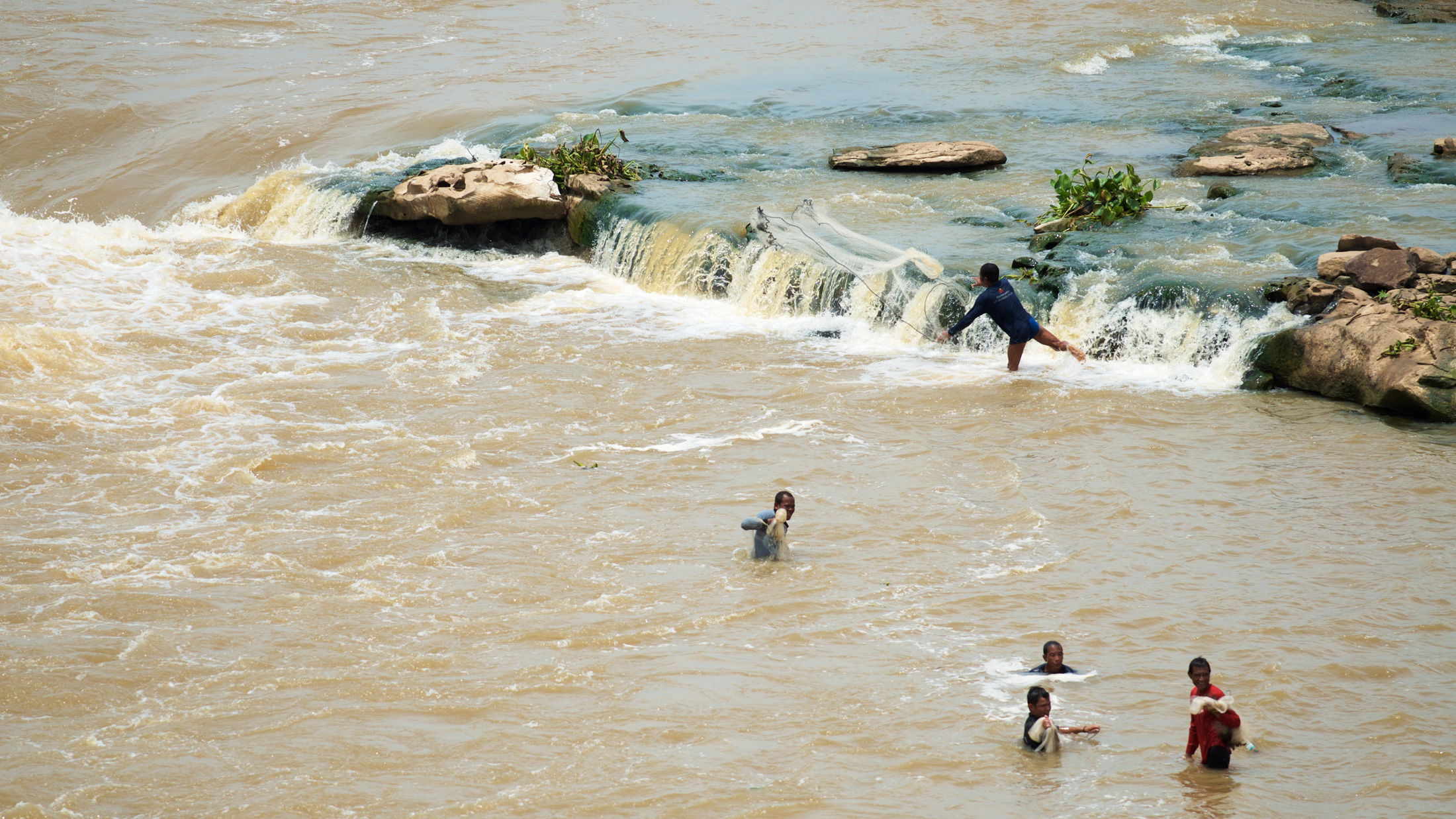 The rivers most heavily exploited – for instance, in Asia and Africa – are also where the potential impact on fish biodiversity and food security are highest, the researchers found.
"The international community needs to recognize there is great human dependence on river ecosystems that are already stressed," McIntyre says.
He points to planned developments like dams that often do not account for the importance of river fish to local food supplies. "We found that the places where people most rely on fisheries for protein are also where we also have the most biodiversity to lose," McIntyre says. "Good management decisions are beneficial for both people and ecosystems."
What About Aquaculture?
Many point to aquaculture as part of the solution to food security woes. After all, in the United States and Europe, farm-raised tilapia and catfish are readily available on supermarket shelves. Aren't these freshwater fish helping to maintain global fish supplies?
"The modern rise of aquaculture is a story of agro-industry," says Carmen Revenga of The Nature Conservancy. "It's not fully a story of feeding the world's poor. While in China and India, farm-raised carp and tilapia do contribute significantly to food supplies for local populations, in many other parts of the world the fish often end up being consumed in wealthy nations."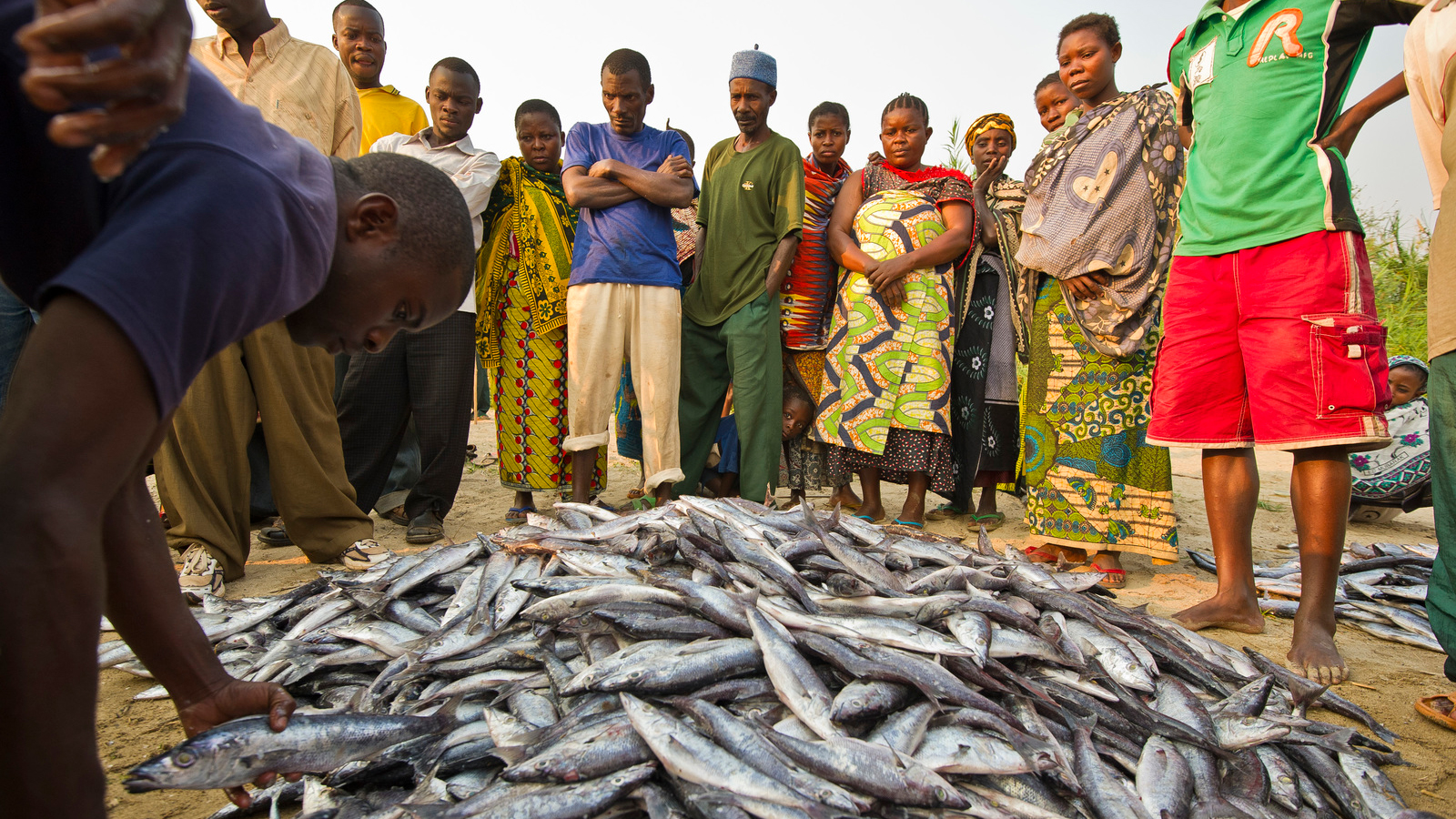 "The current trend in investments in aquaculture also shows a bigger interest in feeding wealthier consumers," she continues. "To feed the hundreds of millions of poor people in developing nations, aquaculture would have to advance to minimize impact on natural habitats and wild fisheries, as well as to reach the poorest of the poor. That's the constituency this paper is addressing."
Part of the solution may also include management of marine fisheries, particularly coastal subsistence fisheries. Conservationists have demonstrated successes in protecting these fishery resources through local co-management and improving gear used in fisheries as well as other strategies such as marine protected areas. Could freshwater protected areas and co-management approaches provide similar benefits to freshwater fisheries?
"In order to provide the benefits of freshwater fisheries, protected areas need to be designed and managed to include much more than the portion of the river or lake that is usually included within a protected area," says Revenga. "The area of influence of management may also need to extend beyond the protected area boundary to include impacts on rivers that happen upstream, sometimes in places far away from the protected area itself."
"Lakes and rivers are naturally productive," McIntyre says. "Someone can go out on the river and catch a meal. That is an amazing thing. But those fisheries need to be sustainably managed. The numerous threats facing them and their habitat need to be addressed. In addition to the value of rivers for recreation, agriculture, transportation and industry, we have to recognize they're also vitally important to the well-being of many people around the world."