Joint research from The Nature Conservancy and the University of California, Los Angeles finds that while the United States has potential to be a global lithium producer, careful planning will be required to avoid and limit damage to water sources, biodiversity and local communities near potential extraction sites.
The Gist
The research report, "Potential Lithium Extraction in the United States: Environmental, Economic, and Policy Implications," analyzes potential environmental and economic impacts of lithium extraction and offers recommendations for policymakers to be "Smart from the Start" as the United States ramps up systems that depend on lithium, such as electric vehicle charging, powering portable electronic devices and creating entire grid storage systems.
While less than 1 percent of global lithium production currently occurs in the U.S., substantial lithium-containing deposits in Arizona, Arkansas, California, New Mexico, Nevada, North Carolina, Oregon, Utah and Wyoming, mean America has the potential to become a major global producer.
But lithium extraction is not a simple process, and some locations may not be appropriate for any type of extraction activity. Fortunately, the presence of abundant resources across a wide variety of landscapes should make it possible for public policy to prioritize the least impactful extraction sites first.
The Big Picture
"Economic factors need to be taken into consideration when evaluating the total costs and benefits to society arising from lithium production and to help us understand where economics are more likely to drive activity. Such information could help us facilitate the transition to a green economy while avoiding permanent environmental damage and ensuring good outcomes all around," said Brad Franklin, economist at The Nature Conservancy.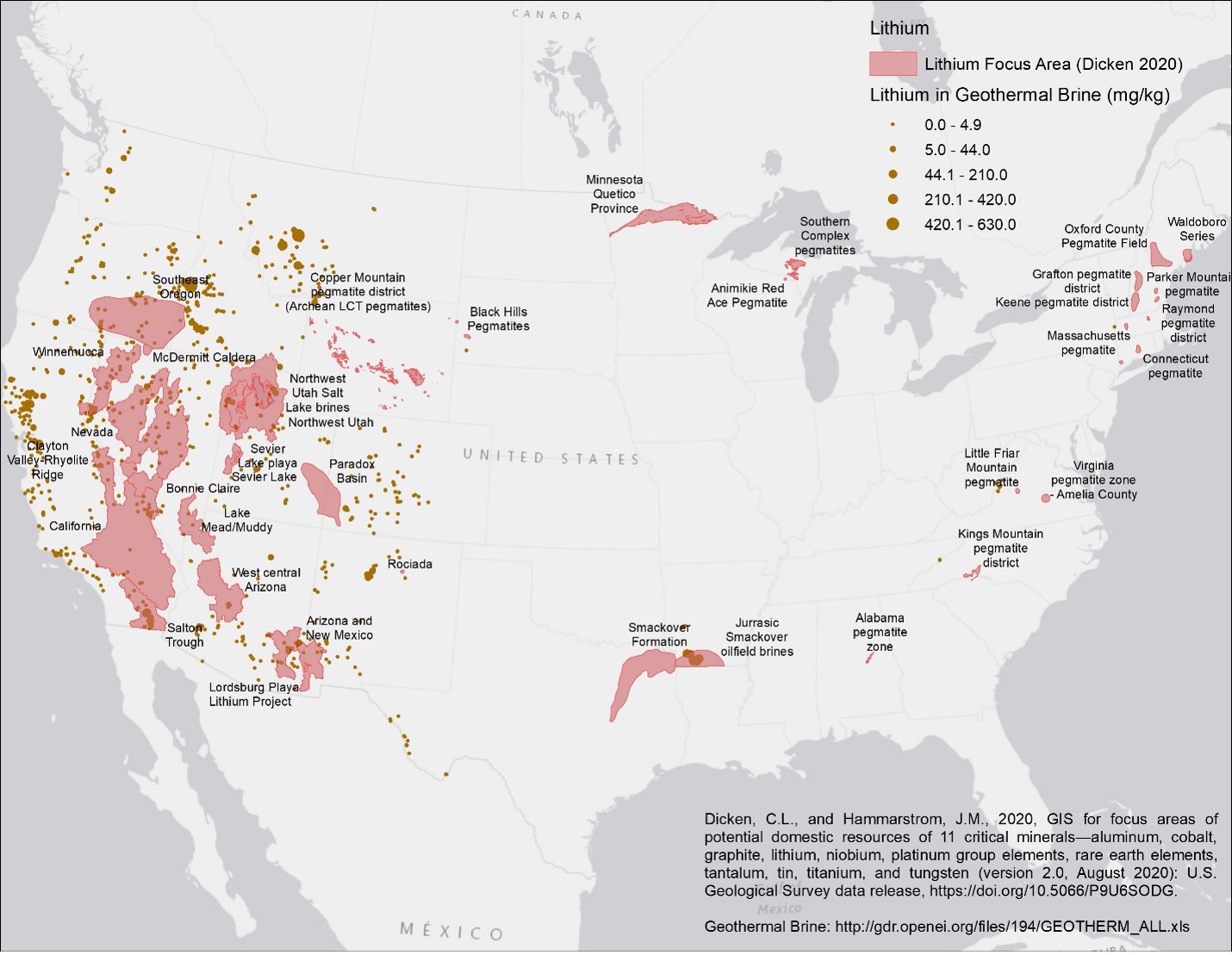 The study covering nine states examined threats to water sources and habitats that could impact hundreds of plant and wildlife species, including 248 rare and/or special status species within 72 proposed lithium extraction sites.
"The emergence of lithium use and extraction represents a new environmental challenge, but we can't sit back and do nothing. We know we need to rapidly reduce carbon emissions to battle climate change, and lithium is a critical part of that equation right now. We also know there are many unknowns. To address the risk presented by these unknowns, we need to target project locations and use extraction methods that are the least likely to cause negative impacts first. Then we can learn from these initial projects and adapt as we learn," said Sophie Parker, lead scientist at The Nature Conservancy in California.
 The Takeaway
To avoid a modern-day "gold rush" of lithium extraction, surrounding communities and policymakers can hold conversations at the local, regional, and state-wide level to prioritize lithium projects that will avoid harm to communities, address climate change and do the least environmental damage.
"One of the biggest challenges uncovered by the study was that the highly technical aspects of lithium extraction make it difficult for communities to meaningfully engage, evaluate projects or effectively advocate for the community's best interests," said Andrew Williams, UCLA policy researcher.
To help remedy this, researchers also recommend expanding state and federal environmental agency capacity to provide clear communications necessary to allow for communities to advocate for their needs and provide the best long-term outcomes for all interests.
"When it comes to lithium extraction in the U.S.," said Parker, "we have the opportunity to be smart from the start and prioritize less risky projects with fewer negative impacts and avoid the most damaging projects to our environment as we choose how and where we extract lithium."