The Zumwalt Prairie of northeastern Oregon is one of those spectacular places where the large herds still roam, where big predators still stalk, where you never know what you might see on a hike.
I've looked across at Zumwalt while standing on an Idaho ridge, and have often wondered what critters wandered that wild, grassy land. With these camera trap images, I see that the wildlife is every bit as spectacular as I imagined. I need to get there.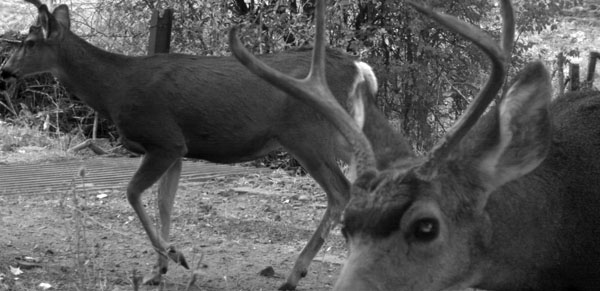 Zumwalt land steward Justin Jones sent me these images from camera traps set on remote corners of the Conservancy's Zumwalt Prairie Preserve, which consists of 33,000 acres of grassland and prairie.
Jones notes that the camera traps were originally set up as a way to track people engaged in unauthorized activities on the property. Quickly, though, they realized a bigger benefit: tracking wildlife behavior, including seasonal movements of black bear, elk and mule deer.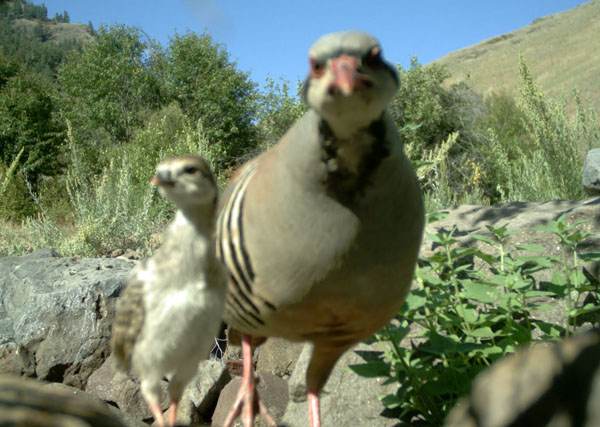 Jones writes: As the project steward who maintains the cameras, I find them to be an incredibly fun part of my job. It is like Christmas every time I pick up the memory cards and see who has passed by the cameras. I frequently find myself laughing out loud at the antics of the critters who are complete characters!"
The chukar partridge above was really curious about the camera!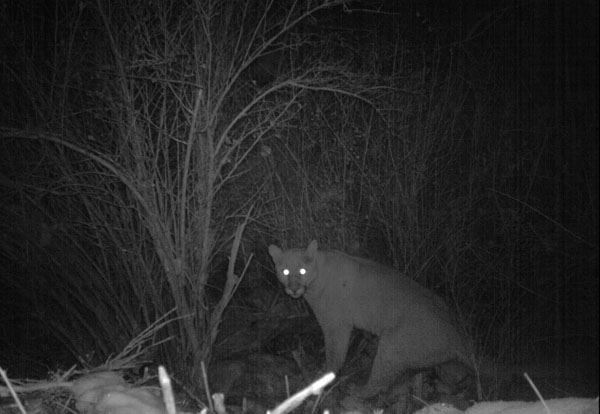 The Zumwalt Prairie is the largest remaining Palouse grassland in North America. The intact grasslands give large wildlife room to roam. The camera traps have captured several images of highly elusive animals like mountain lions.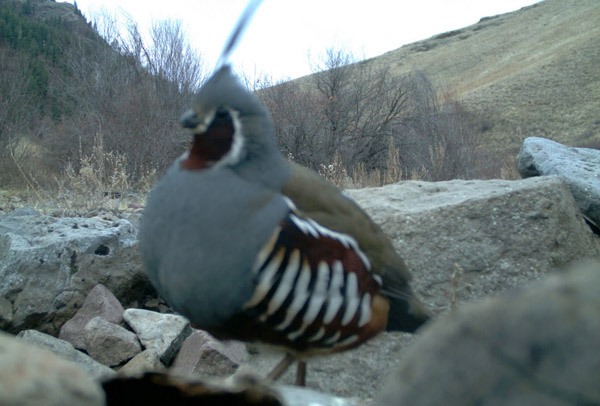 More than 250 species of birds are known to frequent the grassland, including mountain quail.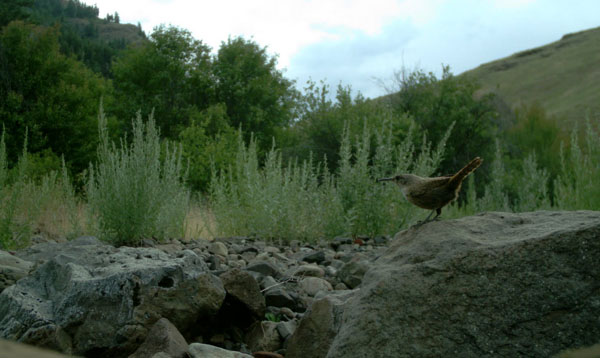 In the rocky areas you can find species like the aptly named canyon wren.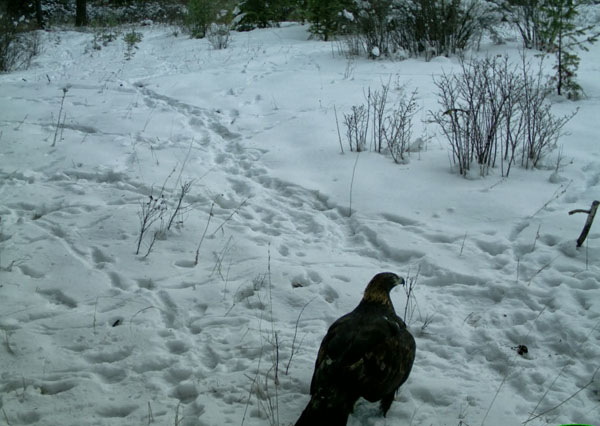 An abundant prey base provides food for 20 recorded species of raptors, including golden eagles.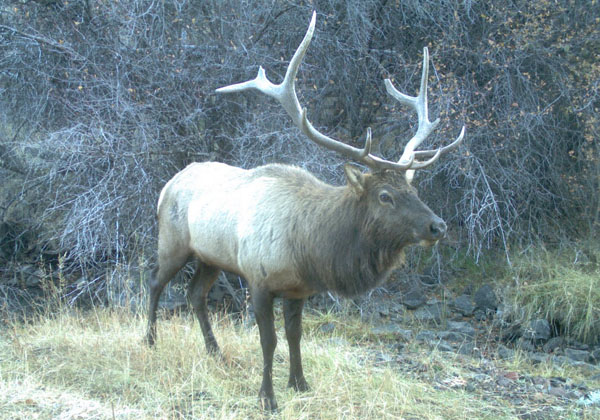 Elk are frequently captured on camera traps.  Maybe too frequently. One of the preserve's conservation goals is to increase the abundance of aspen and shrub stands. This is a challenge because the overpopulated elk herd browses aspen and shrubs to the point where their stands start to die.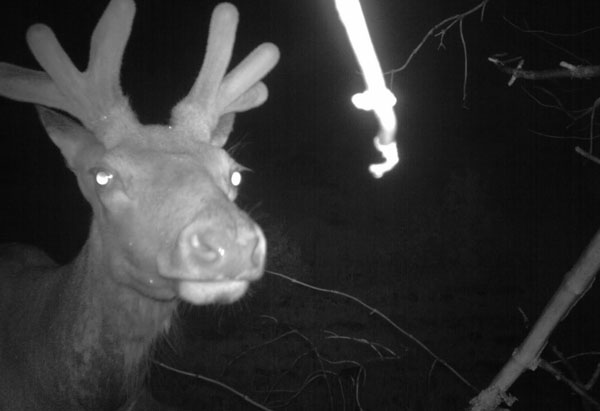 Staff built seven-foot-tall elk "exclosures" around aspens and shrubs to keep elk out. Currently, they are experimenting with cameras to measure the level of elk "break-ins" at the exclosures to determine the effectiveness of different designs.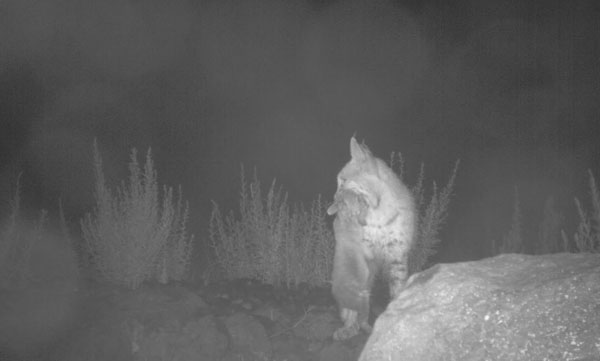 The camera traps capture interesting behavior. If you look closely, this bobcat has a mountain cottontail in its mouth.
Zumwalt staff have found that images like these are very popular among Conservancy members, trustees and volunteers.
"People love seeing critters caught in their natural state," says Derek Johnson, Zumwalt Prairie conservation director. "It helps bring a sense of connection to the place – like a virtual backstage pass to the Zumwalt. The pictures have been a great and unexpected communications tool."
You can view more Zumwalt Prairie photos on Flickr.