Trail cameras have become a common tool for wildlife biologists. Camera trapping can help biologists determine if animals are using habitat restoration projects. They have determined the presence of cryptic animals in dense forests, like the saola: animals that biologists had been unable to find. They can help track migrations, feeding habits, denning sites and more.
And trail cameras aren't just for professional biologists. Many naturalists have found that camera trapping is a fun activity and way to learn more about local ecosystems.
Looking at all the camera trap images online, you can get the impression that all you need to do is stake a camera in the local woods and you'll soon have National Geographic-quality images of mountain lions eating deer.
Not quite. To obtain good images, you need to understand wildlife habits, tracks and other signs. Camera trapping tactics can vary considerably depending on the species you seek.
That's why Janet Pesaturo's Camera Trapping Guide: Tracks, Sign, and Behavior of Eastern Wildlife (Stackpole Books) will be invaluable for both novice and experienced camera trappers. It has all the information you need to capture camera trap images for 41 wildlife species.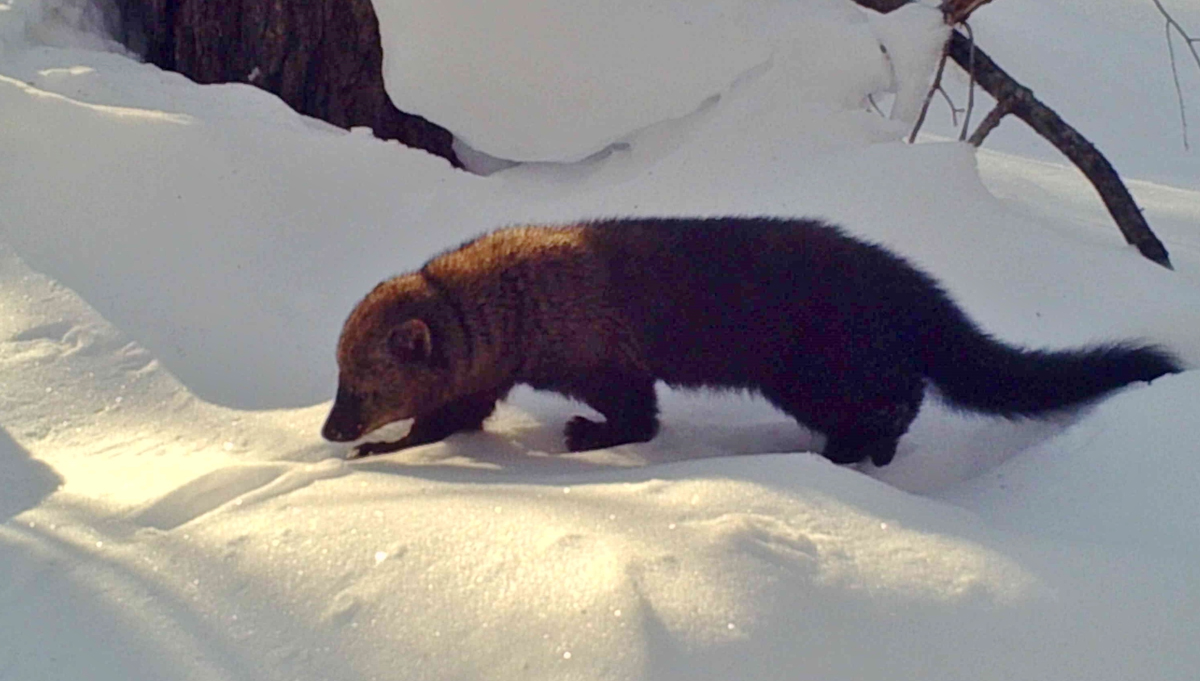 As Pesaturo notes in her introduction: "While researching a species so I could decide on camera placement, I found that I needed three types of sources: a mammals field guide, a tracking guide, and a summary of the animal's behavior. And still, these sources did not directly answer my question."
The book begins with camera trapping basics, providing a primer on equipment needs, camera placement, ethical considerations and wildlife tracking basics.
The book then consists of individual chapters for each species. These include common animals you could encounter in your neighborhood, like raccoons and gray squirrels, as well as highly elusive wanderers like fishers and bobcats.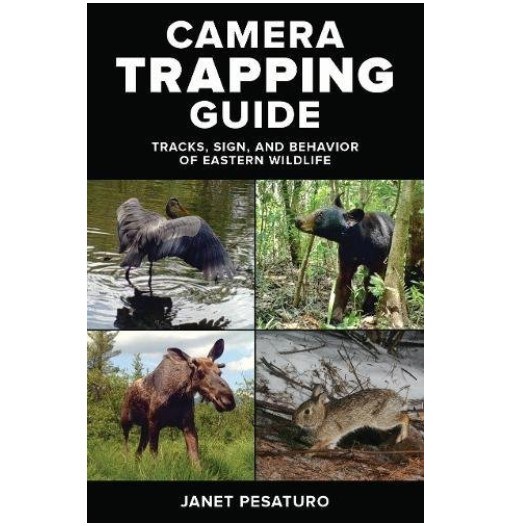 What I really love about the book is its emphasis on reading sign, and understanding wildlife habits, as essential components of camera trapping. Just plunking a camera down and seeing what wanders by may yield an interesting image or two, but it's a lot more fun to learn an animal's habits and place the camera to capture compelling photos.
"I emphasize where and when the animal is likely to appear repeatedly on the landscape," writes Pesaturo, "because these areas are where camera capture is most likely."
The depth of the information here on signs and habits would be useful for any wildlife watcher, even if you have no interest in trail cameras. I loved the photographic support: otter scent mounds, fox caches, porcupine dens and hickory nuts chewed by flying squirrels. The photos of tracks and scat are among the clearest and most helpful I've seen.
Despite relying on the latest technology, successful camera trapping relies on old-fashioned field skills. This book will help you develop them so you can capture your own excellent wildlife photos.
And yes, there are plenty of trail camera images of wildlife taken by the author and other biologists. (Pesaturo's images, used here with permission, illustrate this blog). These images show some really cool behaviors, like deer mice fighting and even red squirrels mating. And yes, there are the more typical camera trap photos: the rear of a departing snowshoe hare, the grainy night images, the animal streaking across a clearing.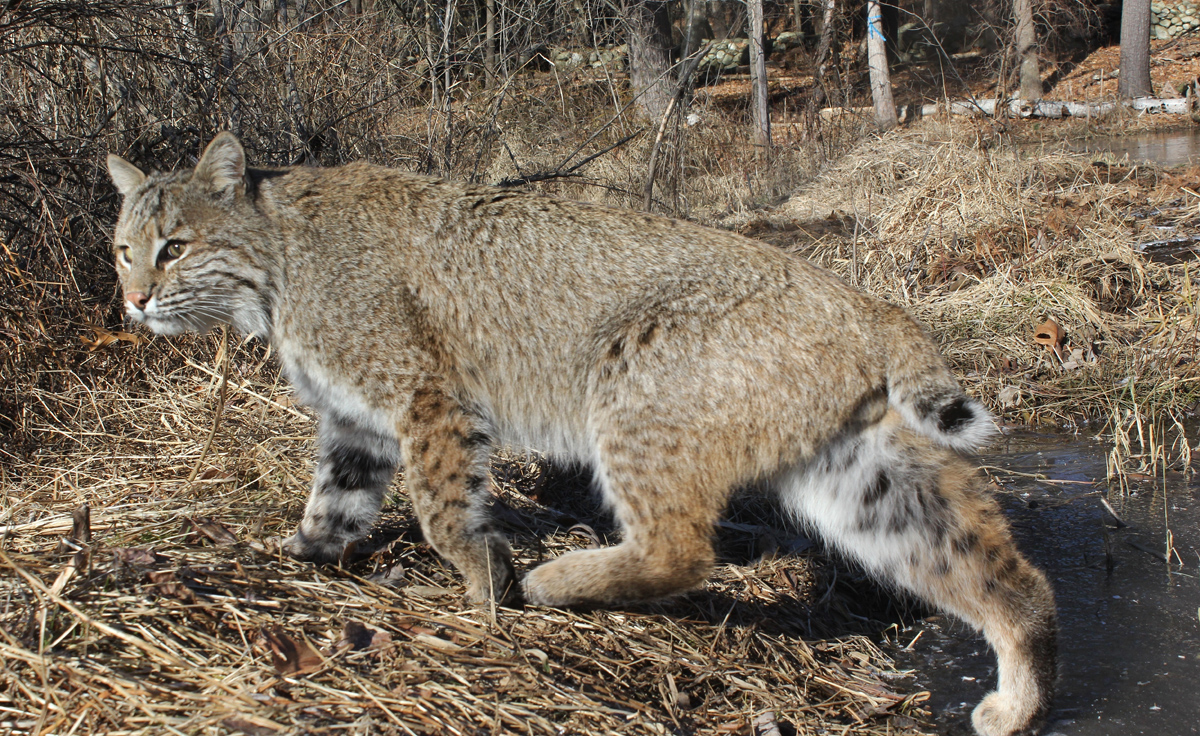 If you enjoy camera trapping, this book will provide you with great tips and likely add a new dimension to your pursuit. If you're considering the hobby, you're probably going to start camera shopping after reading it.
Like all good field guides, it will add a dimension to your time outdoors. Even when you're not seeing wildlife, their signs are there, telling stories in soil and snow. Learn to read those stories, and you may be able to capture striking wildlife images as well.