For many national park visitors and wildlife watchers, seeing a moose is high on the wish list. It's an activity that has become considerably more difficult in many North American locales.
The recovery of moose populations was once considered a great conservation success. Now many biologists worry about the future for this animal. As is the case with many animal species we thought had secure populations and hopeful futures, climate change poses new risks.
In southern New England, winter tick populations typically are hampered by cold weather. With milder winters, these ticks are thriving, and they're posing a major threat to moose. A study in one area of Maine found that 90 percent of moose calves died due to tick infestations this year. Moose have been found with 40,000 to 90,000 ticks on them, truly nightmare material.
Now moose populations are also declining in parts of the Rockies. Idaho research has found that long-term declines are due to a complex mix of factors, including disease, habitat loss and predation. Moose are additionally prone to heat stress (one of the reasons you often find them in or near water in summer).
There are still plenty of great moose-watching spots around the United States. Here are some of my favorite places to see this large beast. And hopefully a sighting of a moose will inspire you to do your part to ensure a better future for these animals.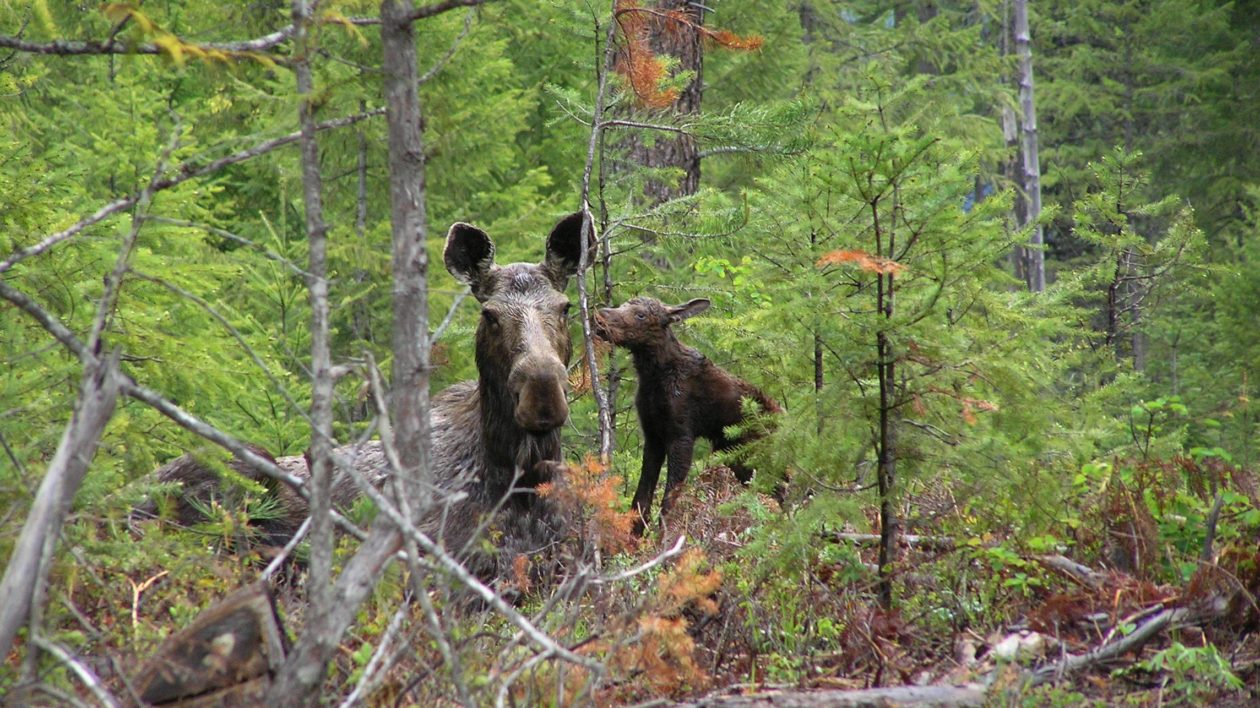 Getting Started
Moose are large animals, so you often can't miss one in a meadow. But they can be surprisingly difficult to locate when you're trying to see one.
As with any animal, you really can't beat following the food. A moose has to eat. A lot. An adult moose can eat 40-60 pounds of browse each day. Young aspen, birch, willows and aquatic plants are all preferred moose foods. They can often be found in areas where the forest has been recently logged or otherwise disturbed.
As noted, you will often find moose near water in the summer. Beaver meadows, riparian zones and small lakes surrounded by forest are all prime moose viewing locations. But always keep your eyes peeled. You can see moose in hardwood forests, mountain meadows and other areas near browse.
I often notice visitors in national parks hurrying to famous vistas and wildlife viewing "hotspots", often passing spectacular sightings en route. A successful wildlife watcher is always looking. If you're in moose country, be alert.
And be safe. They may look clumsy but can run faster than you. A female protecting young can be formidable. Plus, moose face enough issues and don't need to be harassed by hordes of tourists. Give them plenty of space and enjoy one of North America's coolest mammals.
Now, onto the specific recommendations.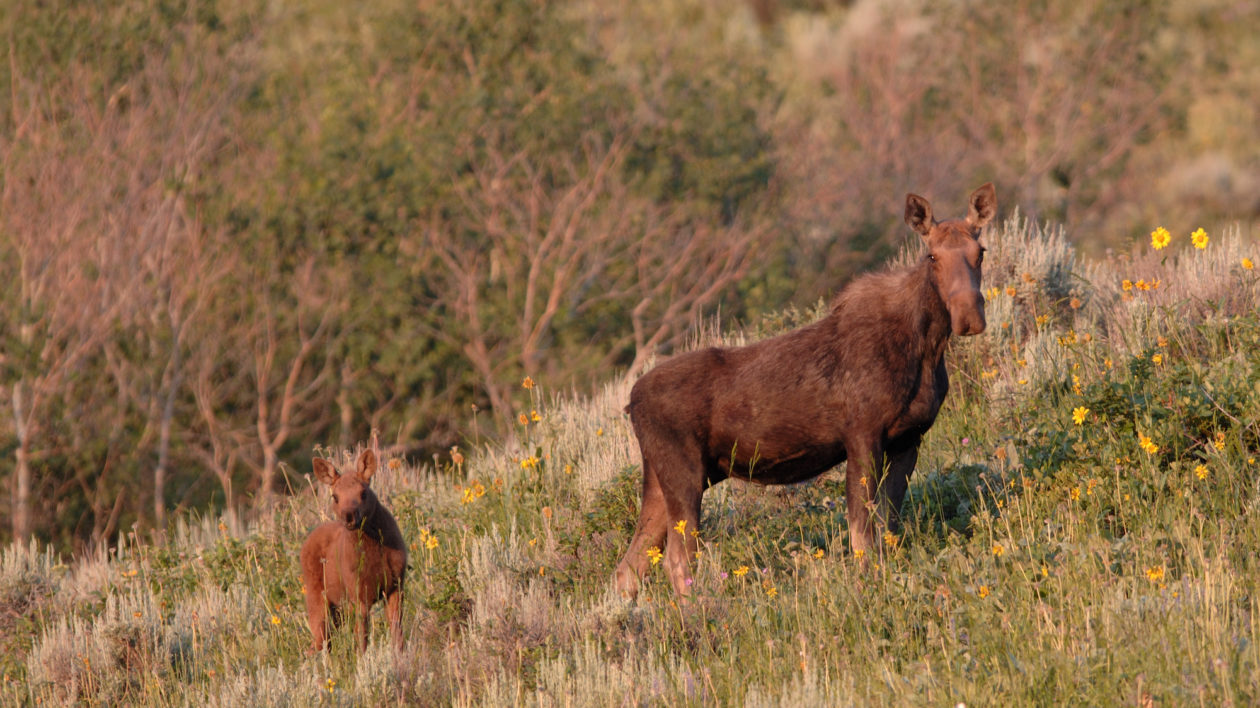 Tribasin Region, Wyoming
Visitors flock to Yellow and Grand Teton national parks each year to see wildlife including moose. Moose have become difficult to see in Yellowstone, but Grand Teton still offers a lot of viewing opportunities. If you want more of an adventure – and lots of moose sightings to yourself – head south to Wyoming's Tribasin Region.
In the Bridger-Teton National Forest of southeastern Wyoming, the headwaters of three major Western watersheds – the Snake, the Colorado River and the Bear River lie within miles of each other. This area is known for world-class cutthroat trout fishing. It's equally good for moose viewing.
On a recent trip there, I saw 7 moose in 2 days, including bulls and cows with calves. It's perfect habitat, with a fraction of the visitors who go to national parks. Drive slowly and carefully. While the roads in this national forest are well-maintained, they have a well-deserved reputation for being tire shredders.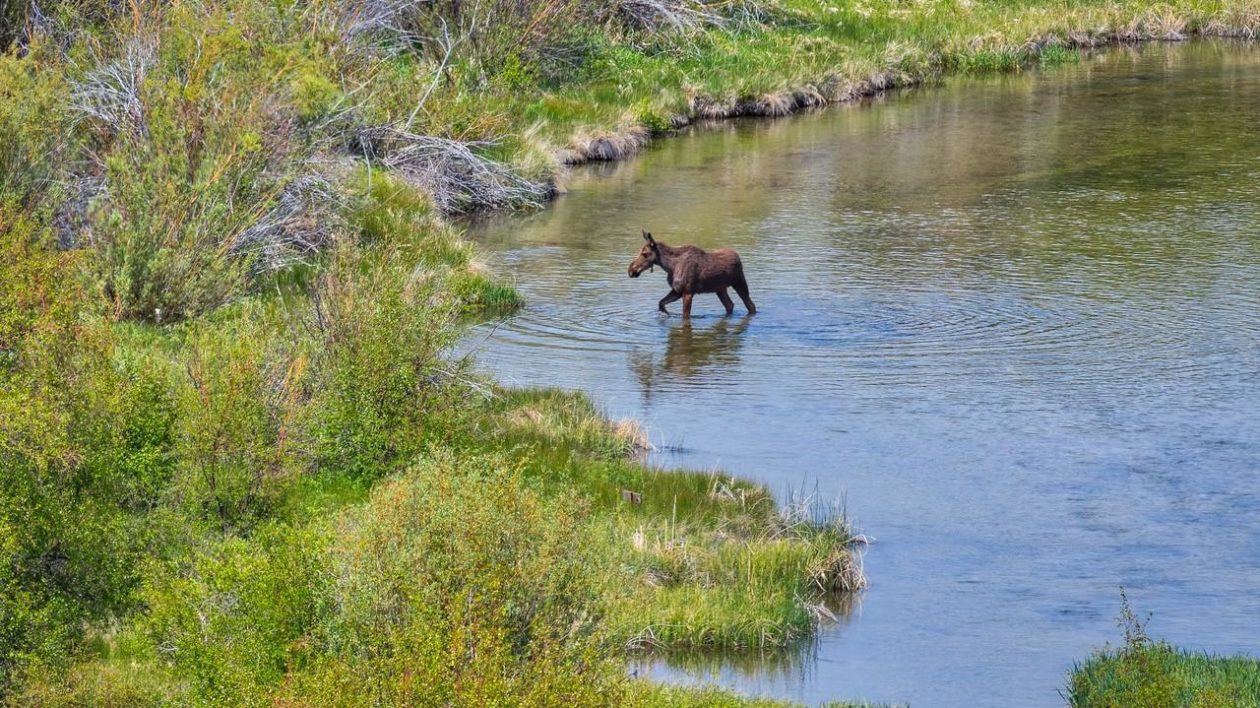 Silver Creek Preserve, Idaho
When Lou Lunte began his career at The Nature Conservancy's Silver Creek Preserve in 1988, the idea of a moose living on the property seemed far-fetched. After a long career with the Conservancy, he returned to once again become Silver Creek's manager. Now he sees moose almost every day.
As you drive into the preserve, you will likely think this a peculiar place to look for moose. The area is surrounded by high desert, lava fields and sagebrush-covered hills. Silver Creek is a ribbon of water and riparian habitat in this arid environment, and wildlife flocks to it.
Moose can be seen anywhere on the preserve. A great place to start is by hiking the aptly named Moose Trail early in the morning (be sure to sign in before you do).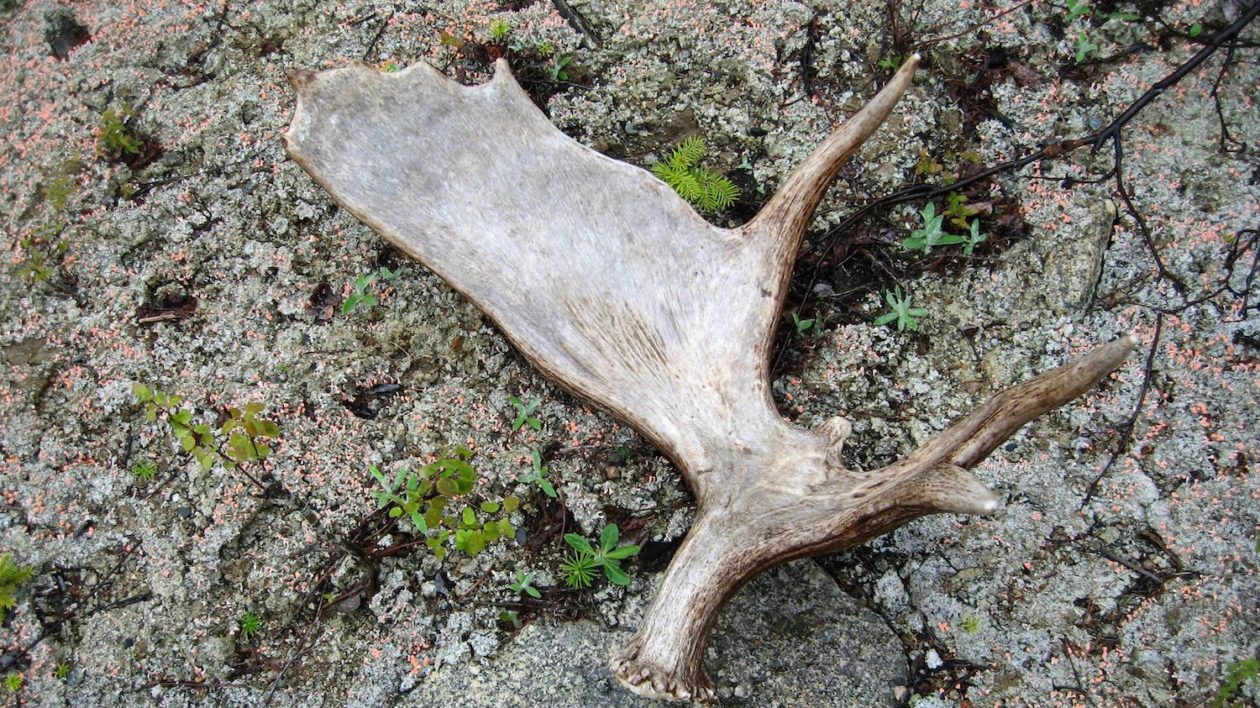 Baxter State Park, Maine
Baxter State Park, famous for Mount Katahdin, has arguably the best moose viewing opportunities in the eastern United States. It's where I first saw the animal, and it remains among my favorite sightings.
In the summer, moose can often be found feeding and escaping the heat in Baxter's many ponds. Some can be seen from the road and others require a hike. The animals appear to disappear as they stick their heads underwater to browse plants.
The sight of a large bull lifting its head from the pond, water cascading off those impressive antlers, is unforgettable. Sit on the edge of the pond and you can observe and photograph the animals for hours (or at least, until the mosquitoes force a retreat).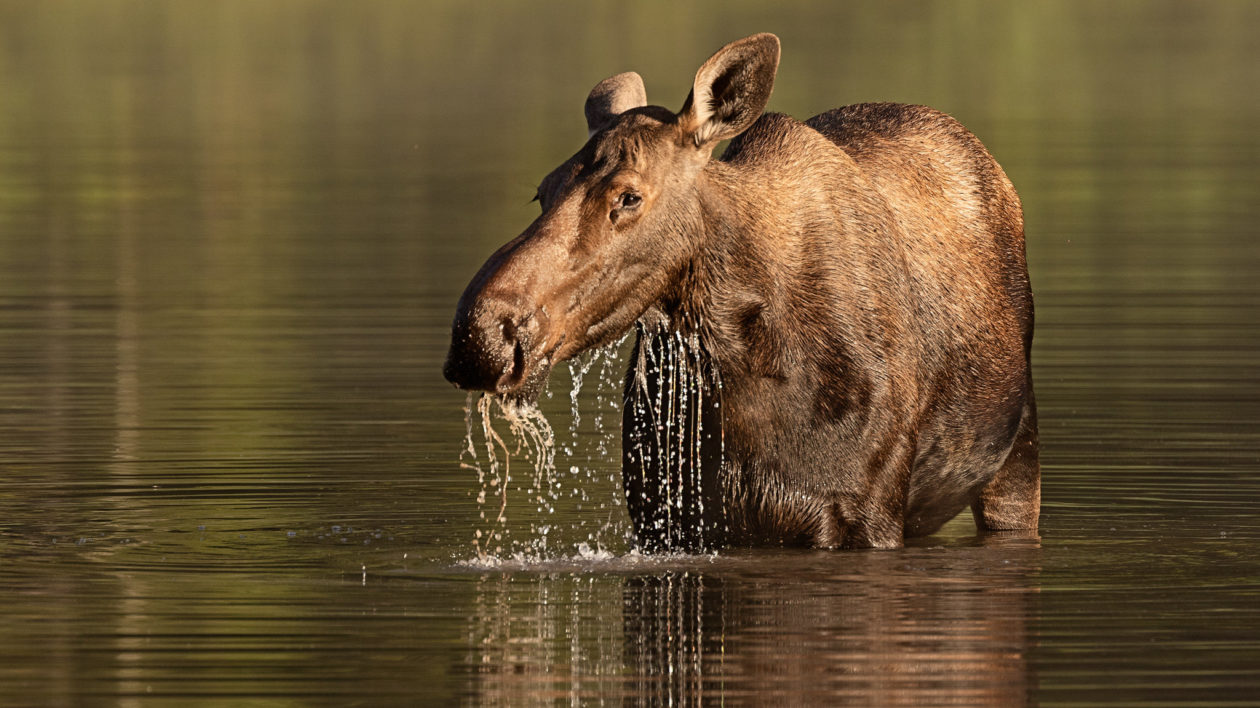 Glacier National Park, Montana
Glacier is a classic western U.S. national park, with endless vistas, great hiking and lots of wildlife. With so many critters running around, from grizzly bears to mountain goats to even wolverines, moose can almost get lost in the crowd.
But this is a great park for moose, too. Whereas many creatures here will be seen in the mountains or crossing meadows, look for moose in aspen groves and forests. Northwestern Montana has a lot of great moose habitat, so be alert even outside the national park.
If you want to extend your road trip to the Idaho Panhandle, I love the Kootenai Valley north of Bonners Ferry. It is beautiful and uncrowded, and also has a lot of moose. Try the Conservancy's Ball Creek Farm Preserve, Boundary Creek Wildlife Management Area and Kootenai National Wildlife Refuge.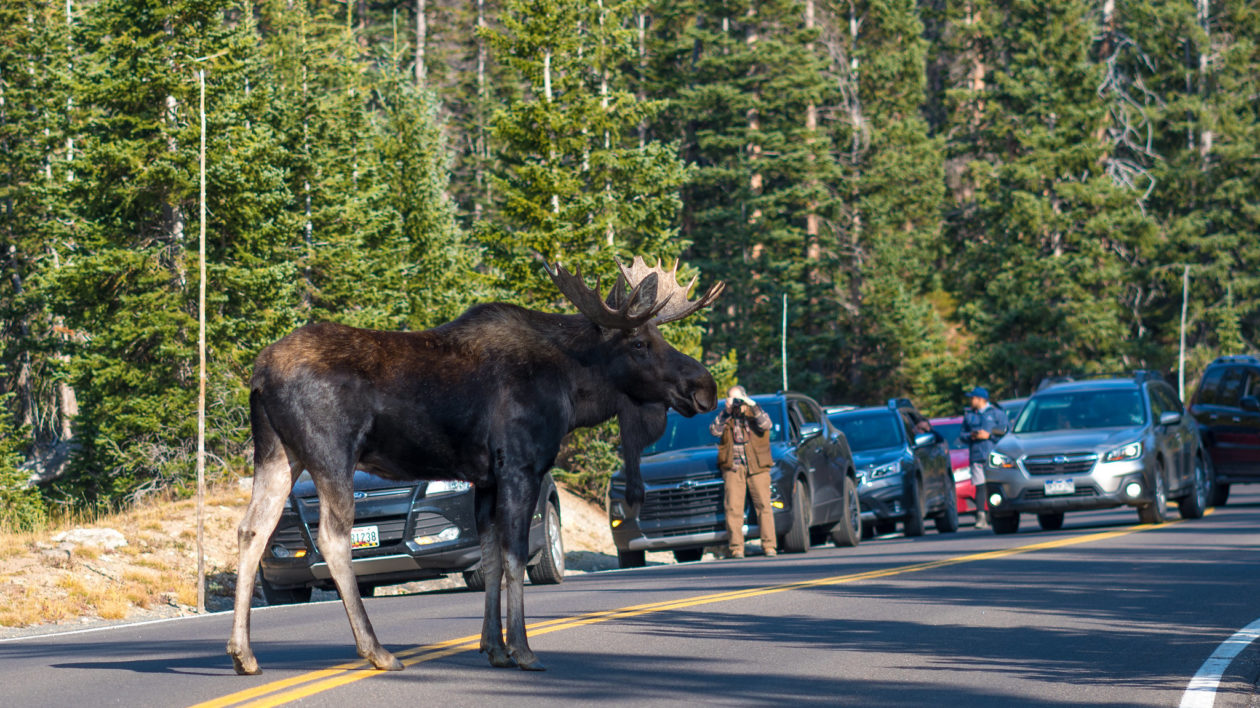 Rocky Mountain National Park, Colorado
In Colorado, moose populations are actually increasing in many areas, including Rocky Mountain National Park. This park is famous for its large elk numbers. But take some time from bugling bulls to search for moose.
I've visited this park several times over the years and never really thought about moose. Then last year, some college buddies and I saw a dark form moving across a meadow. Definitely not an elk. It turned out to be two moose, and a park ranger said they have become regular sightings in the park.
The National Park Service recommends Highway 34 in the Kawuneeche Valley and along rivers and lakes in the eastern part of the park.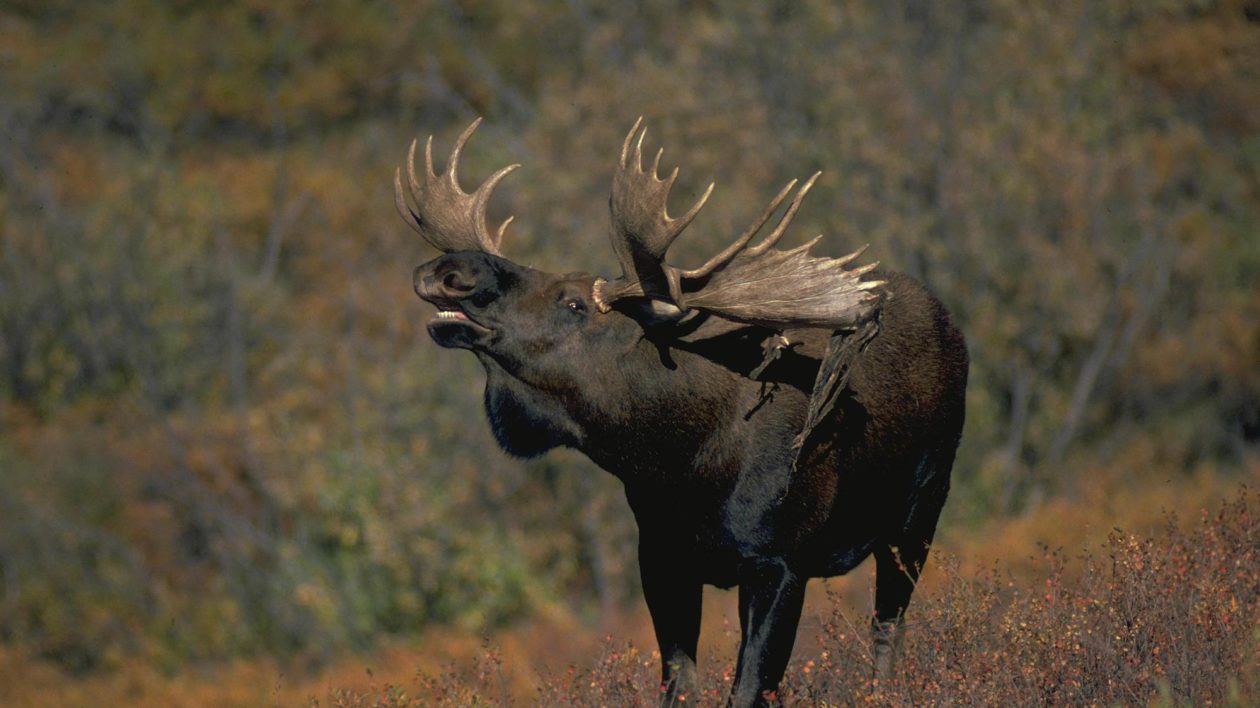 Alaska
I know my previous recommendations have offered specific parks and preserves, but it's hard to name just one for Alaska. There's a lot of moose country in this state, with an estimated population of 175,000 to 200,000.
A lot of the popular tourist destinations have moose, including Denali National Park, the Kenai River, the Chena River Valley (and right at the resort of Chena Hot Springs), Wrangell St. Elias National Park and the list goes on and on.
Really, you can see a moose just about anywhere. Many are spotted in and around Anchorage (this site gives some good suggestions). Put in the time, and check likely habitat, and you should be rewarded. Of course, drive carefully, especially at night.
I hope this gives you some ideas, whether seeing a moose is on your bucket list or you're just looking for some new wildlife viewing opportunities. Did I miss your favorite spot? Leave your suggestions in the comments.