The Nature Conservancy's Joel Jurgens lives with his wife and two boys in the forested mountains west of Flagstaff. They are less than a mile from Chimney Springs in the Coconino National Forest, where TNC recently completed a forest restoration project. It's also a popular hiking, biking and recreation spot.
I called Joel while working on a story on forest restoration work for The Nature Conservancy in Arizona's newsletter. Story selection for newsletters is always complicated, but how do you make a story on forest management relevant during a pandemic? Rather than focusing on the "how" of what we're doing, I wanted the "why." That led me to Joel, and I'm glad I called. Boy, did he have a story.
One morning in mid-February, Joel's wife Nicky and their dog Belle went out for their morning run through Chimney Springs. About six miles in, Nicky stopped for a breather and to take in the view, at which point she locked eyes with a large canine high above the trail.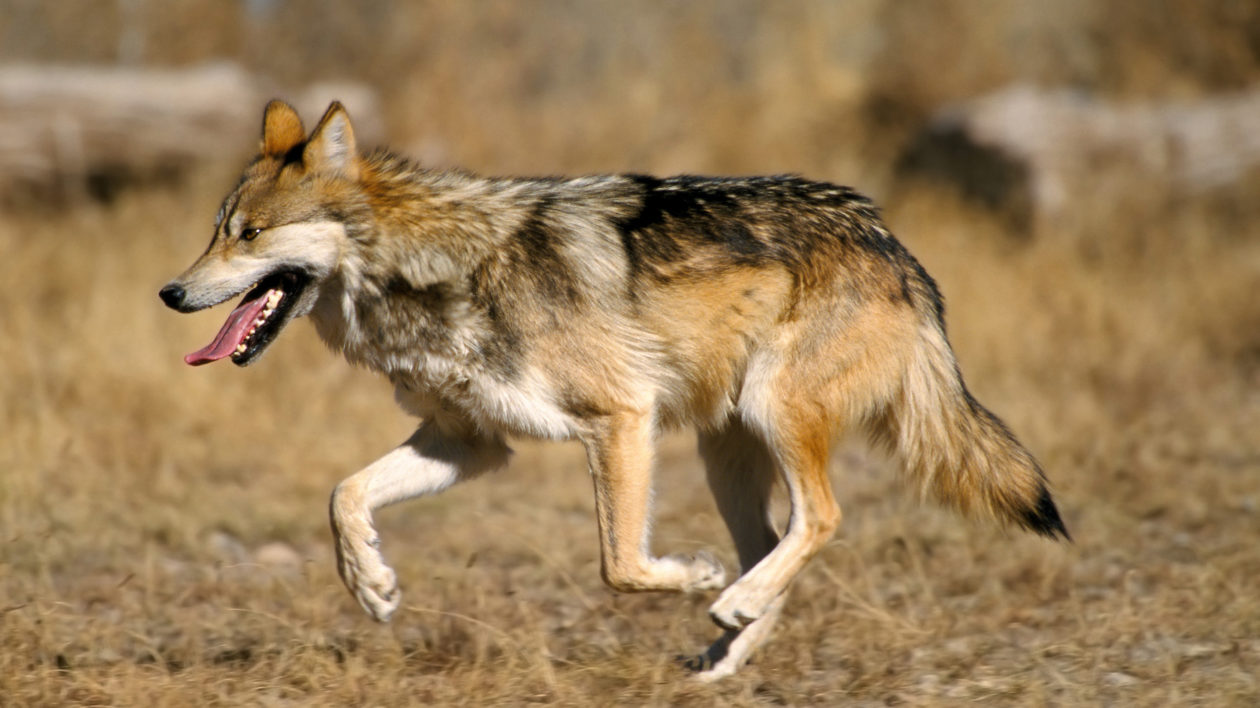 Assuming it was a coyote and unsure how to proceed around this animal, she turned to jog towards home. The "coyote" followed, stalking her, or more likely, her female dog, from about 40 feet behind, all the way down the path. No shouting, screaming or twig throwing would distract it.
Soon she came upon another runner and her dog, and warned her about the "large coyote" stalking her. Nicky's friend, who has been running these trails for 20 years, took one look and said, "that is no coyote, that's a Mexican grey wolf." The suspected wolf followed them until they reached a logger's camp, at which point the wolf turned and left.
When Nicky got home, she called Joel, who admitted his initial thought was "yeah sure." However, he reached out to his contact at Arizona Game and Fish and was told that if this report had come in just a few years prior, disbelief would have prevailed. Turns out that images had been captured of a very large, lone male canine, just 20 miles west of Chimney Springs, two days later.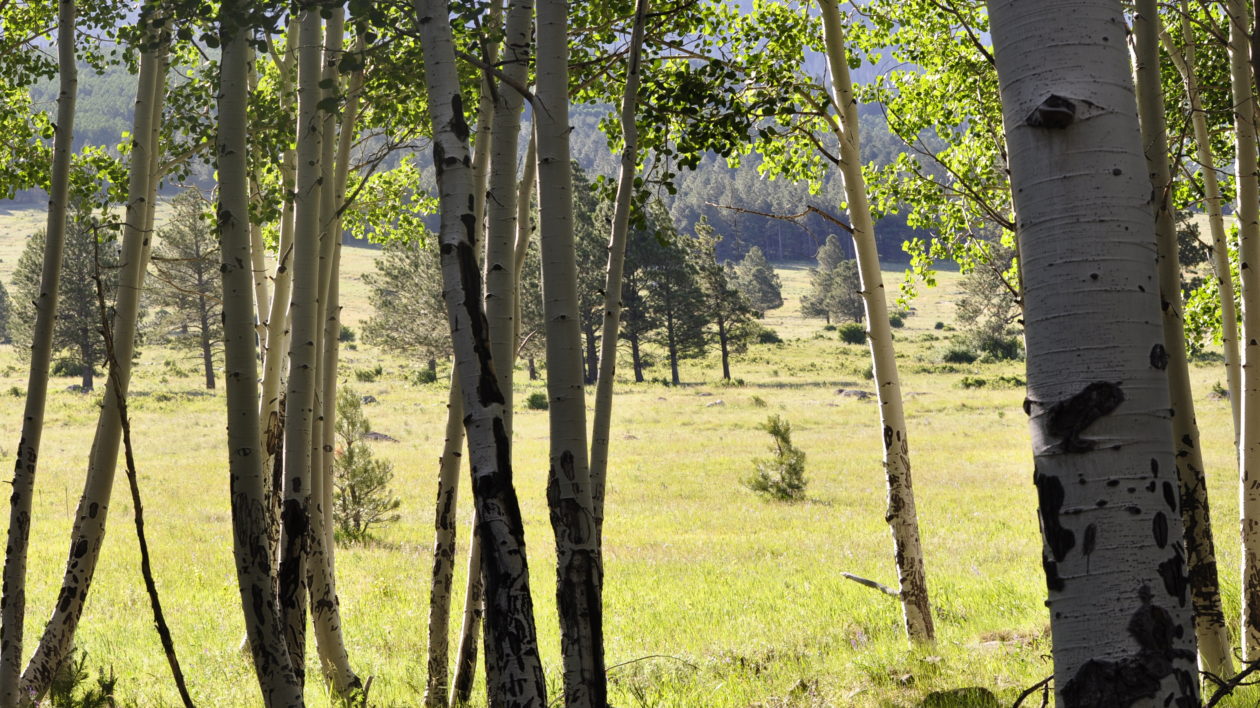 Wolf Walkabout
The consensus: A lone Mexican grey wolf on a walk-about, hundreds of miles from where his forebears were re-introduced back in 1998: Arizona's White Mountains on the border with New Mexico.
There are more Mexican grey wolves in the wild now than at any time since reintroduction began. The latest survey shows there are at least 163 wolves in New Mexico and Arizona, a nearly 25 percent jump from the previous year.
When large predators like wolves exceed their pack size, the younger, non-mating males tend to wander to seek mates elsewhere. They go where they can find prey. Wolves are carnivores and prey on elk, deer, rabbits and various other small animals. Their kills benefit many other wildlife, such as ravens, coyotes, eagles and other creatures that also consume the remains.
Historically, "before we started suppressing fire, our forests were more open; there were more meadows, with forbs and grasses that would likely attract and support more prey species and other wildlife," said Joel, who oversees TNC's forest restoration work in Arizona.
We can't say for certain that the wolf was in the Chimney Springs area because of our recent restoration work. But we can say that restoring the forest is helping it become healthier more resilient, which tends to attract all manner of wildlife. Including those creatures at the top of the food chain.
During this time of physical distancing, it's re-assuring that this lone wolf, one of the rarest species on the planet, chose to meander through a restored forest in Arizona, perhaps finding food and rest in our neck of the woods.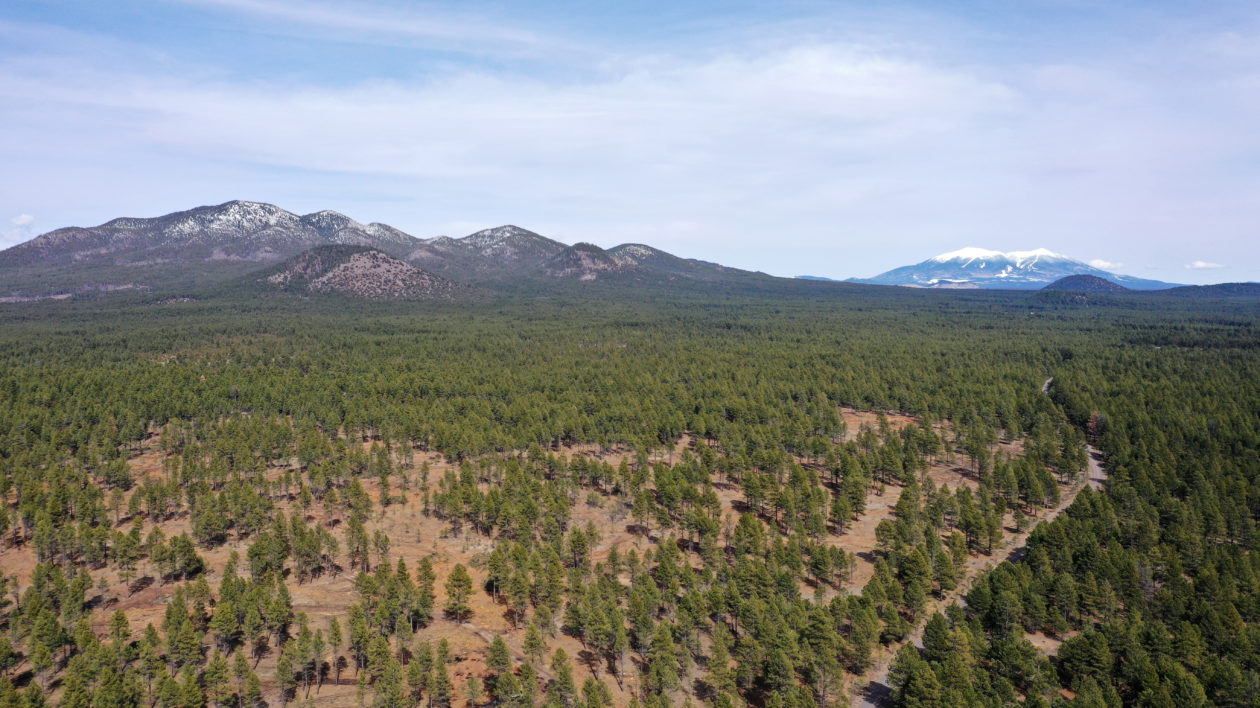 Leopold Country
Mexican grey wolves were first introduced in Arizona in 1998 into the Blue Range in east-central Arizona. It's ironic that the Blue Range was where during the early part of the century, Aldo Leopold, today one of the guiding spirits of the American conservation movement, first came to know the Southwest.
Before Leopold made his many contributions to conservation, he worked as a government hunter, and killed dozens of wolves in the area. He came to regret his work only after he mortally wounded an aged female, failing to make what hunters call a clean kill.
"We reached the old wolf in time to watch a fierce green fire dying in her eyes," he wrote in his now-classic memoir A Sand County Almanac. "I realized then and have known ever since that there was something new to me in those eyes — something known only to her and the mountain. I was young then, and full of trigger itch; I thought that because fewer wolves meant more deer, that no wolves would mean hunter's paradise. But after seeing the green fire die, I sensed that neither the wolf nor the mountain agreed with such a view."