Marine reserves – basically, no-take reserves set aside to protect fisheries – have become an widely utilized conservation tactic. But this protected-area model is often overlooked in freshwater conservation. Could freshwater reserves work in protecting biodiversity and fish abundance?
A recent article published in the journal Nature shows the potential for freshwater reserves by looking at a network of grassroots protected areas established in the Salween River basin of Thailand.
When you think of fish as a food source, you likely think of the marine species found in supermarkets. But freshwater fish make up roughly half of the world's fish species, and in many parts of the world, people rely on freshwater species as an essential source of protein and other critical nutrients. That's the case on the Salween River, where most communities lack refrigeration and many modern conveniences.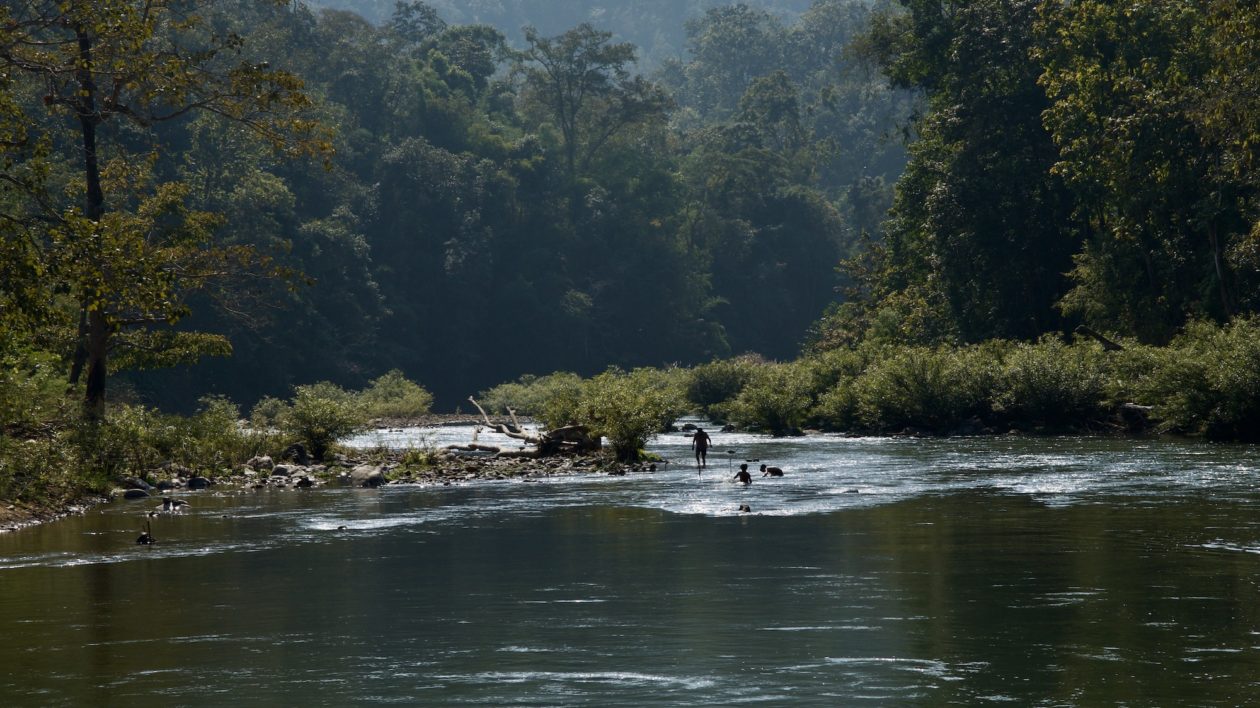 "This is a rugged and remote region, and the fishery provides a really important resource," says Aaron Koning, lead author of the paper and post-doctoral researcher at the University of Nevada-Reno. "During the six-month dry season when other food resources are scarce, nearly every family fishes every day. The fish they harvest for food can be as small as the length of your pinky finger."
The Salween River has more than 200 species of fish, including golden mahseer, 40 to 50 species of large catfish and the types of small, colorful fish you might see at a local pet store. Communities in the Salween recognized declining stocks of fish in the early 1990s, and met to develop grassroots solutions. In 1993, one community established a "no fishing zone" demarcated with colorful flags along the river.
From there, the idea spread along the river, resulting in 50 communities designating freshwater reserves in one valley. Koning's research looked at the effectiveness of these reserves.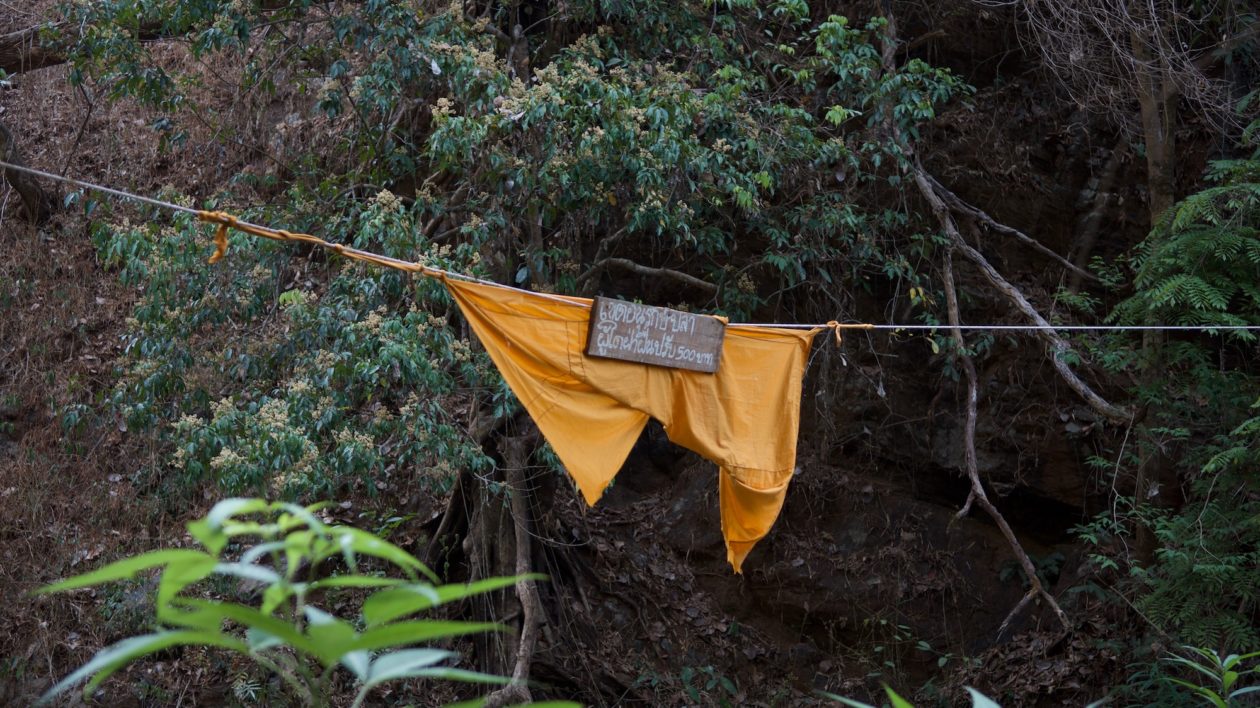 Remarkable Benefits
The areas set aside protected only 2 percent of the river, and harvest outside the reserves remained largely unrestricted. Despite this, researchers found the reserves often had significant impacts on diversity and abundance of fish.
The Nature paper reports that, "relative to adjacent fish areas with comparable water depth and substrate composition," the reserves held 27 percent more fish species, 124 percent higher fish density and 2,247 percent higher biomass on average.
"We were really surprised at just how effective even little areas could be," says Koning.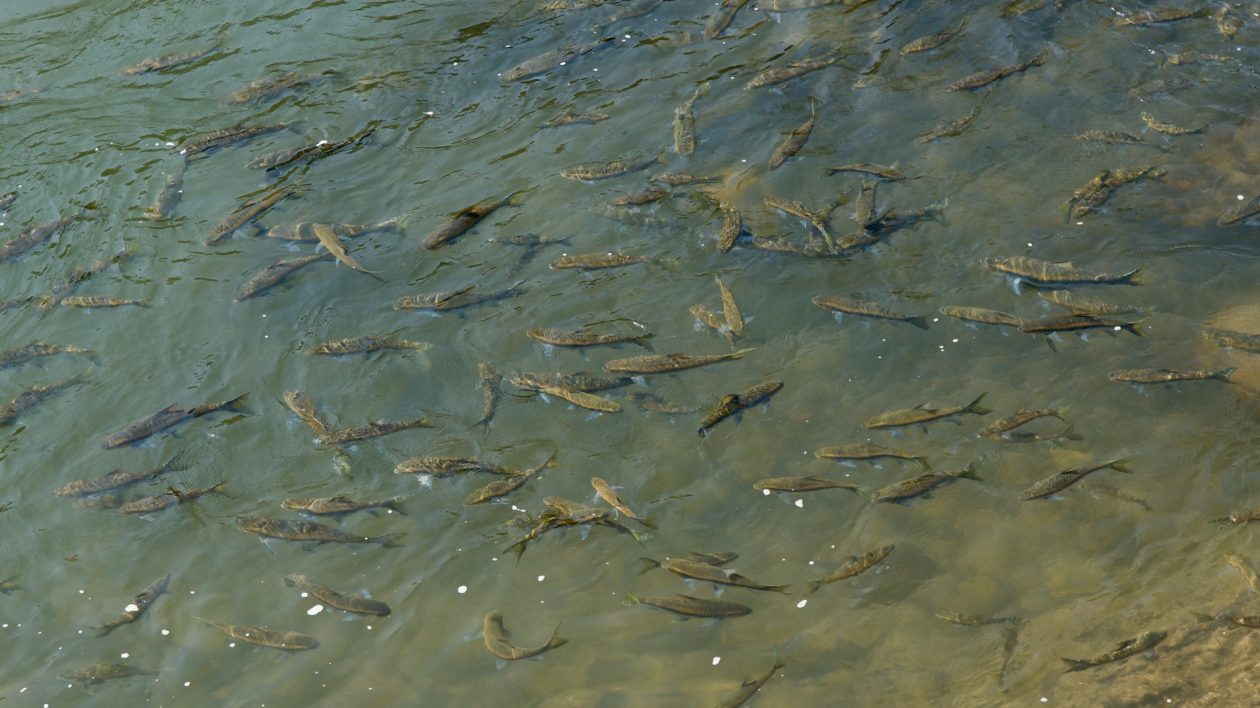 As with marine protected areas, the size and location of the reserves matter. A good representation of habitats throughout the valley also benefits fish diversity. Enforcement, one of the challenges of marine reserves, is a critical factor, but may actually be easier along a river.
"The closer the reserve is to the community, the more successful it tends to be," says Koning. "Communities set the penalty themselves and paint it on signs. Community members abide by the reserves."
They can also see the benefits, and not just in fish caught. "There are overlooks over many of these protected areas, and you can easily see the fish," says Koning. "Community members look down and see that it is working."
Koning is also co-author of an upcoming paper that compares fish communities inside and outside reserves. By experimentally manipulating fish densities, the researchers traced the cascading effects of fish harvest through the food web, all the way down to benthic algae. Protected fish communities in reserves moderate these effects while providing greater ecosystem resilience by maintaining more species and diverse food web connections.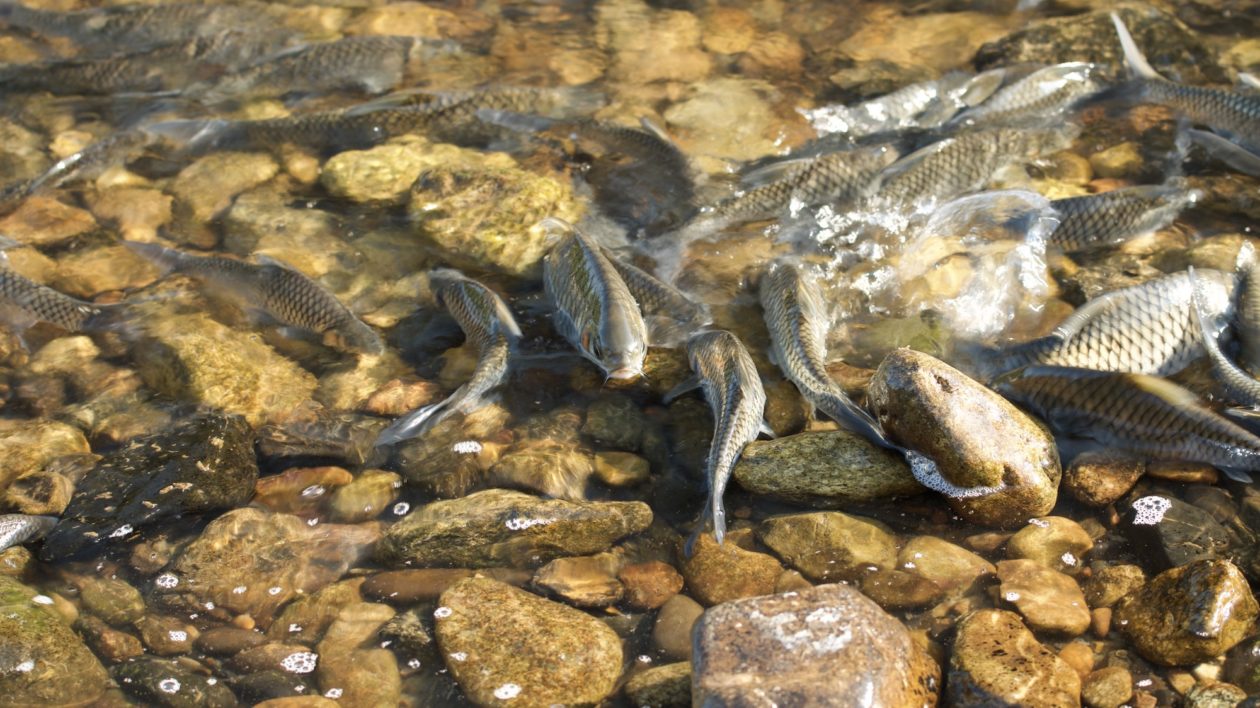 A Community-Led Protection Effort
Globally, inland fisheries have proven incredibly difficult to manage. Could this model work in other regions? Koning is quick to point out that freshwater systems face many significant issues. "Dams, pollution and climate change are huge threats on many rivers, and freshwater reserves don't solve those issues," he says. "But overfishing remains a significant threat on many waters. Reserves offer a way for communities to manage the resource."
He emphasizes that this is a community-led success. Salween communities developed the solution themselves. Despite a lack of formal planning or coordination among communities, the reserves showed benefits across the network.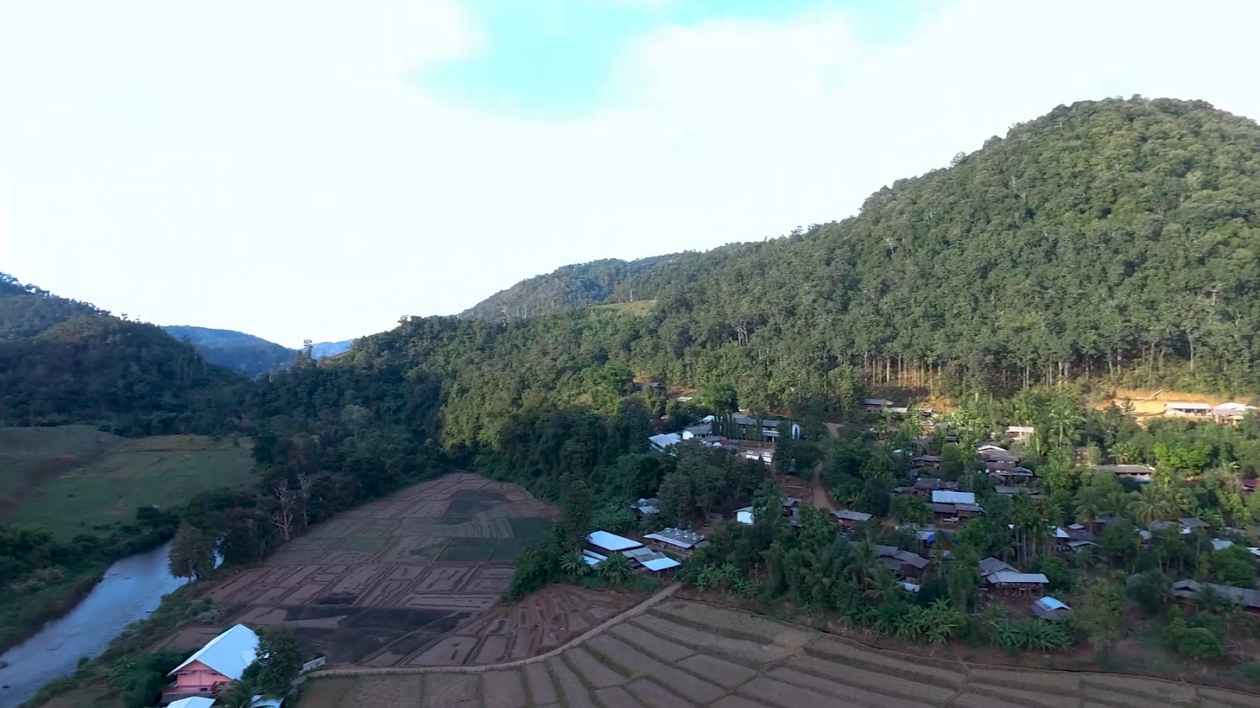 As the paper notes, "These findings underscore the fact that empowering communities to manage local resources can achieve conservation and ecosystem service outcomes more effectively than top-down, centralized management."
Cultural considerations must be taken into account for conservationists seeking to apply the reserve model to other geographies. Areas of South Asia and Southeast Asia, including the Salween valley, have long had "temple pools" and other sacred waters where fishing was prohibited.
"The practice of a protected area has existed in this region in some form for a very long time," says Koning. "Now it's being amplified as a conservation practice, but it's not a new concept. Culture plays a significant role when designing and implementing reserves."
But this success story shows great promise for other freshwater systems around the globe, and Koning has already been in conversation with conservationists working in other river and lake systems.
"Hundreds of millions of people depend on freshwater fish for food," says Koning. "Our findings on the Salween prove that freshwater reserves, can show impressive benefits for both biodiversity and food security."