India currently (as of July 28, 2020) has the third-highest number of cases of COVID-19, after only the United States and Brazil. This has posed enormous challenges countrywide, with some challenges familiar to other places in the world and some unique to India.
One of the humanitarian challenges has been the migration of millions of people from cities to rural areas. These people, working far from home and often for day wages, had to return to their towns and villages under very difficult circumstances during quarantine. It was one of the largest movements of people in the nation's history.
In May, a group of economists, public health professionals, lawyers, environmental scholars, policymakers, activists, journalist and CEOs convened to identify problems created or exacerbated by the pandemic, and also to recommend immediate starting points. The group maintains that science and technology can provide important strategies to address these challenges, but they must be implemented in ways that foster human, social and ecological resilience.
The group's recommendations were recently published in Ecology, Economy and Society – the INSEE Journal.
I recently discussed the report Priya Shyamsundar, a co-author and Lead Economist for The Nature Conservancy.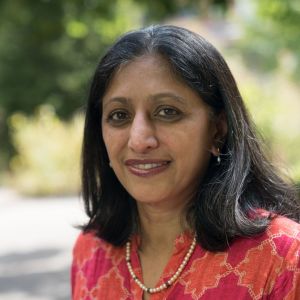 Priya Shyamsundar
Lead Economist for The Nature Conservancy
Priya Shyamsundaris Lead Economist at The Nature Conservancy.With extensive experience on the economics of environment and development, Priya's research covers a range of local to global urban and rural environmental problems.
At TNC, she leads a Global Science program on the economics of conservation that focuses on valuing green infrastructure, evaluating economic and social outcomes, identifying economic instruments and assessing behavioral nudges that may motivate environmental actions.
Q: In an emergency situation like this, environmental concerns are often considered at best secondary. But this group specifically addressed environmental sustainability as essential in dealing with the crisis. How can it make a difference in making India's communities more resilient?
Shyamsundar: There are clearly some immediate short-term measures around the virus and peoples' lives; the economic crisis needs to be managed. And then there are longer-term measures, where you think more carefully about what went wrong.
Fifty million migrants moved back to rural areas as a result of the lockdown. There's a sense that 80 percent might return to cities. But perhaps, some will not. We can only speculate about this, but there could be 10 million people who stay in rural areas. In the districts that have a high number of returning migrants, we need to be thinking about using economic and environmental interventions that already exist: shelf-ready projects, if you will.
India has the world's largest rural employment guarantee scheme, the Mahatma Gandhi National Rural Employment Guarantee Act. In some instances, this could be used to increase opportunities in districts with returning migrants to create rural jobs so that they have some income they can utilize. Some of these jobs will include work that can restore village common lands, degraded watersheds and degraded springs. These will not only create cash flow initially, but also increase the resilience of lands and waters in rural areas. This in turn can improve conditions for agriculture.
The other economic strategy to improve lives immediately is to support the cash flows of micro- and small-scale enterprises because they are the backbone of India's economy, both urban and rural.
Q: Hundreds of millions of people in India work in an "informal economy," often for day wages. The current pandemic has shown the risks such an economy poses to people and the environment. What are ways to make this informal economy more resilient?
Shyamsundar: Ninety percent of jobs in India are in the informal sector. These jobs are attached to micro-, small- and medium-scale enterprises, which are the backbone of the Indian economy. We need to be thinking about these jobs and sustainability as intertwined issues.
In some ways, the fact that India's economy is so informal, makes it more resilient. It is not locked and rigid. If you create opportunities, say in land restoration, people will flow to those opportunities.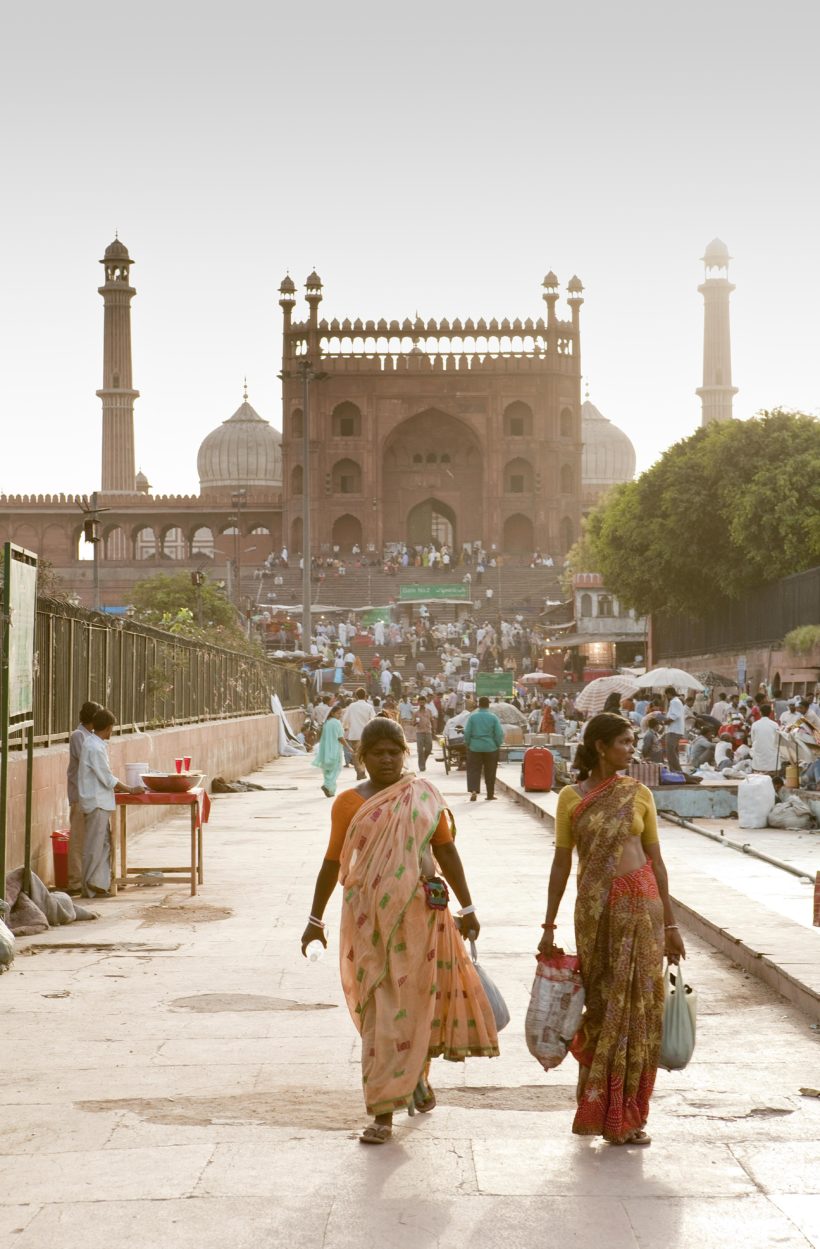 But first you need to address the immediate situation. Small enterprises need to support with cash flows and credit. The government of India is already putting a lot of changes in place to support these small-scale enterprises and that needs to continue.
The other part of this is to identify new types of jobs — climate- and biodiversity-friendly — that are distributed across the country, that help make communities more resilient. These are jobs that can fix the "degraded past" and look towards making the country more climate resilient. These are jobs in distributed energy systems like home solar panels and renewable energy. Or jobs in green and gray infrastructure in cities to reduce flooding and sewer overflows, support groundwater recharge, create green public green spaces that are very much in demand and also reduce the "heat island" effect of cities.
Q: The report notes "glaring inequities within India's population." How can conservation create "communities of dignity and equity" rather than exacerbate existing inequities?
Shyamsundar: Across the board, whether it's conservation or medicine or other areas, this crisis has opened our eyes to the stark inequities in the world, including in India. We have to start by acknowledging this marginalization and stratification within our societies. And then think very seriously about creating systems that work for everyone.
This calls for a pivot in our views on human rights. We can't just say the government needs to address migrants' concerns. Each one of us needs to take time to understand who they are, what they do, where they come from and why they move.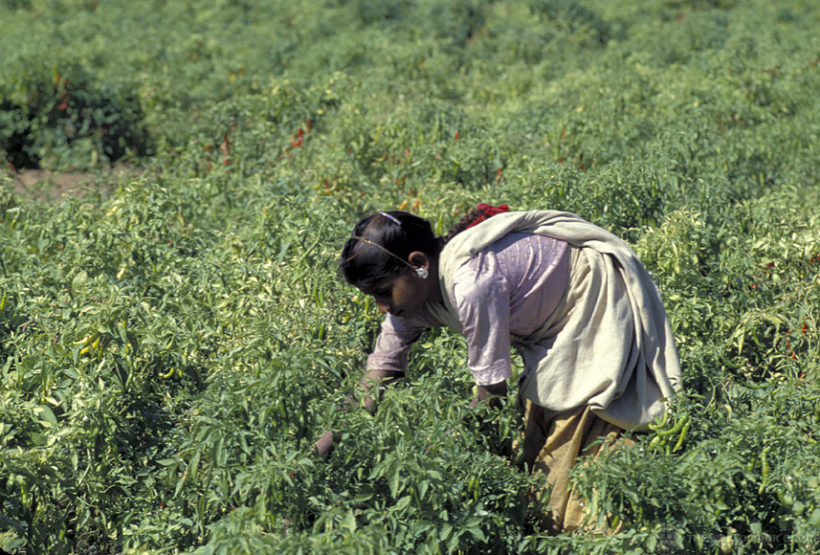 Many issues are interlinked. Climate change plays a significant role in human migration and equity. Approximately half of India's agricultural areas are rain-fed. They're not irrigated. This places them in even more peril from climate change, as they are really subject to the vagaries of extreme weather events. Drought is a problem. This leads people to leave rural areas looking for jobs in urban areas.
The Nature Conservancy is an organization that takes climate change very seriously. We really need to understand how to adapt to climate change. We need to understand the strategies that people already use in these rain-fed areas to adapt. How can we make it less costly to for people to adapt to climate change? And, how can we support communities so they can move towards regenerative, climate-resilient agriculture?
Q: The report identified that agriculture must be both more productive and more sustainable. What are some concrete ways to achieve such a vision?
Shyamsundar: We know agriculture is going to be hurt by climate change. There needs to be innovative business models that look at what technologies are available to make agriculture more resilient. This is where The Nature Conservancy's work on the Happy Seeder comes in front and center.
In Northwest India, a rice-wheat crop rotation typically involves burning. This burning has huge impacts on air quality in Delhi and elsewhere. The Happy Seeder is a tractor-mounted device that is used to plant wheat directly into straw-laden fields, eliminating the need for field burning. Our research showed that Happy Seeder-based systems are on average 10 percent more profitable than the most profitable burning option and 20 percent more profitable than the most common burn system. That is the kind of technology that can help, but adoption has to increase. The Nature Conservancy in India is working on this very issue.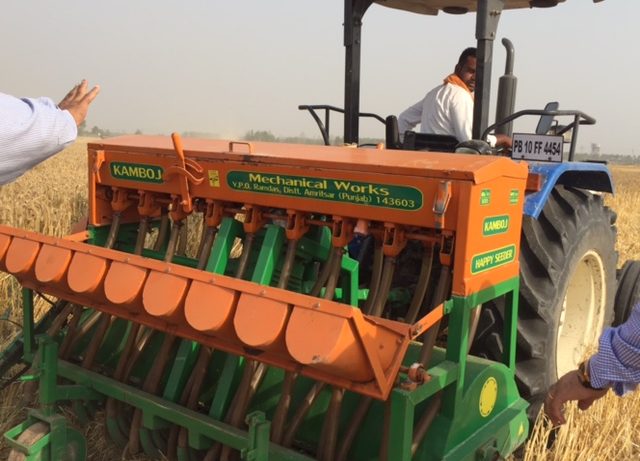 Soil health has become a very important issue. The government of India is trying advise farmers on soil health issues through soil health cards. But how do you ensure advisory services provide for millions of farmers' needs? That's as much as social science question as it is an ecological one. It's not just about providing information, but ensuring that it is useable – and that people actually act on it. Human 'agency' plays an important role in making any solution successful.
And then there's the role of ecosystem services in keeping agriculture going. Take pollinators. Pollinators are an important input into agriculture but the connections between pollinator protection and yields is not well understood. Also, it is not just about protection – we need to tweak the entire chain here: provide usable information to farmers and other actors responsible for land use change, ensure that pollinator services are integrated into private decisions and so on. This is not a trivial problem to solve.
Q: How can a recovery plan support climate- and biodiversity-friendly business practices?
Shyamsundar: India is predicted to be a hotspot for disease emergence due to a high human population and a high degree of land conversion, intensive land use and loss of biodiversity. This is something we should worry about for future pandemics.
India is subjected to so many natural disasters and these are also likely to increase due to climate change. There are huge losses that India bears in any given year due to natural disasters.
These are important reasons to trigger economic practices that are positive for the climate and biodiversity. There is a lot of innovation that has yet to happen. I don't know that we have the recipe for how to get there, but we have identified some key ingredients. One of the ingredients is good information so that we can identify and monitor hot spots, information that can help us understand extreme weather and how that affects yields, for instance. Another ingredient is knowing that people respond to risks in varied ways and identifying how they may differently adapt to changing risks.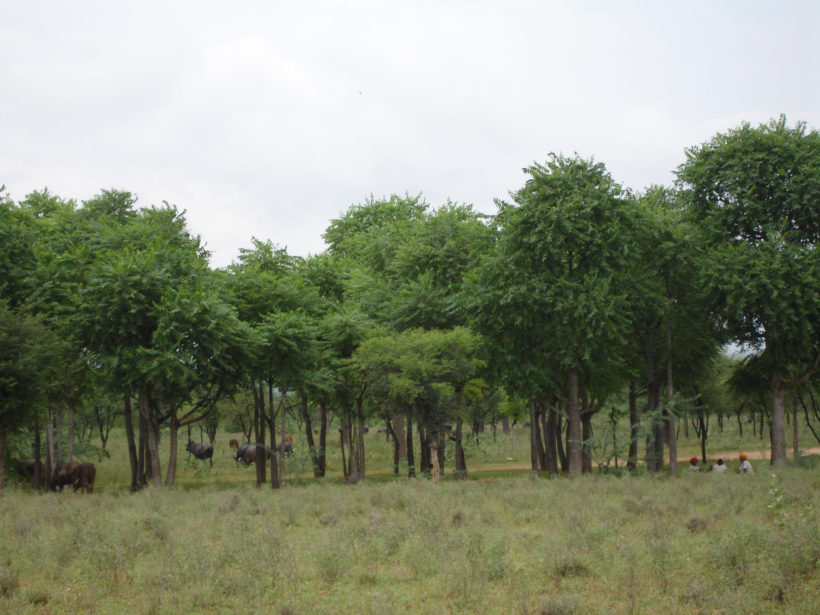 We have to become more thoughtful in how we engage local communities, whether it's in ecological monitoring or creating entrepreneurial models that enable to take up business practices that can adapt to changes in real time. We are in this for the long haul – so if we want resilient communities, we have to understand that they will always have an important role to play and engage with them in creating these new types of business models.
Another ingredient is trying to understand traditional ecological knowledge. Different trees work better under different circumstances. Different seeds work better on different lands. We need to integrate new scientific knowledge with knowledge communities already have.