For women in the Solomon Islands, like Alice Hou, decisions about how to use natural resources can change lives — for better or worse.
We're sitting in a bright room in a building tucked off the main road of Honiara, the capital of the Solomon Islands. Hou sits erect on the plastic chair in a neat purple and orange dress, her hands folded on the table in front of her. She is the President of the Guadalcanal Council of Women, and around her sit three of her colleagues from this island-wide women's network.
"We need to make sure the people know that this damage can last forever," she says.
Mining is on the rise in the mineral-rich Solomon Islands, but Hou is concerned that many people are being left out of the decision-making process, especially women and people living in remote communities. And as a result, both people and the environment suffer.
With the help of the Nature Conservancy, women's groups are running a multi-island education program to help local people understand how mining will affect their lives, empowering them to make more informed decisions about their natural resources.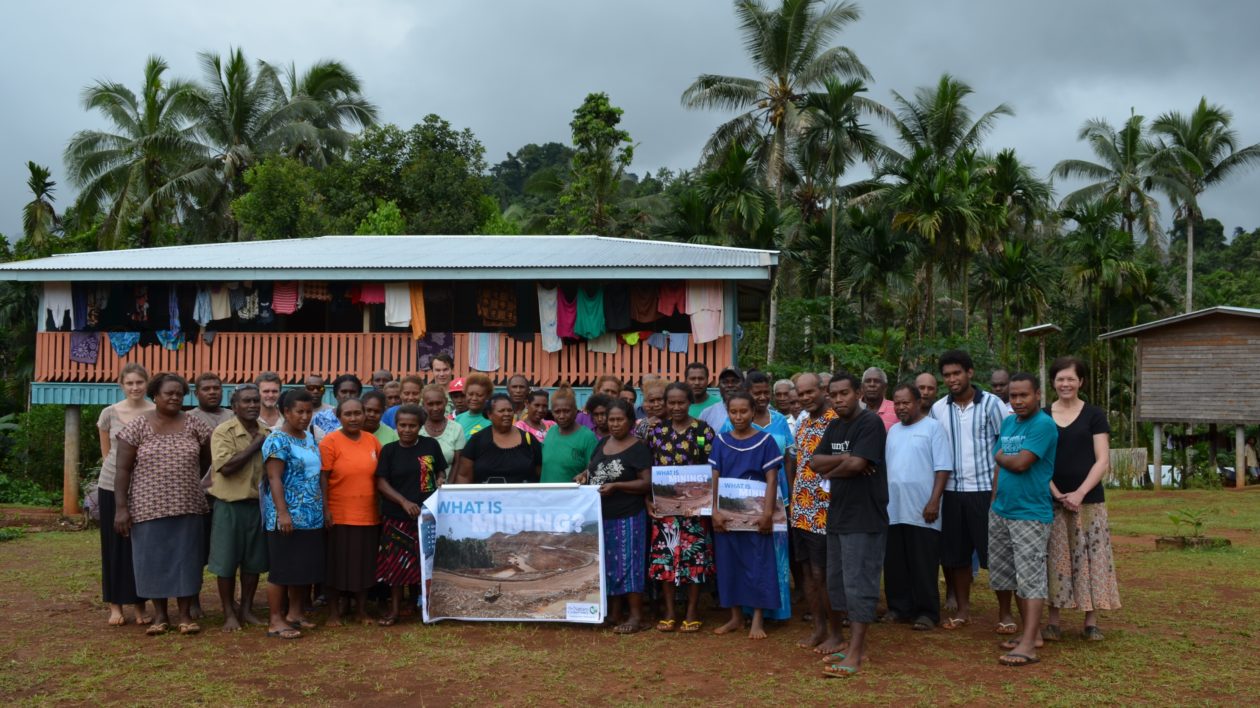 A Gold Rush in Paradise
Situated on the volcanic Pacific Ring of Fire, the Solomon Islands are rich in valuable minerals like gold, copper, nickel, and bauxite. Yet the landowners living atop this mineral wealth often lack basic services and are overwhelmingly cash poor, relying on their natural resources for food, shelter and income. It's a set of circumstances that make it all too easy for things to go wrong.
The infamous Gold Ridge mine, perched on a forested hillside just 30 kilometers from where we sit, is a textbook example of mining's potential for corruption and dysfunction.
From the air, the mine looks like a golden crater in the mountainside. A sick and silted river snakes down to the coast, small villages nestled in its bends, where it blooms mud-brown into the sea. Logging roads criss-cross the wasted hills, dead trees scattered like matchsticks alongside the roadside.
Gold Ridge has operated on and off for more than 20 years, changing hands between at least five different foreign-owned companies. Most failed to declare any profits, even though the site holds an estimated 3.18 million ounces of gold.
The mine was shut down in 2014 following extensive infrastructure damage and flooding after Cyclone Ita. The next year, flooding from another cyclone nearly caused the tailings pond to overflow and send millions of tonnes of hazardous chemicals, including cyanide and arsenic, into the local water supply. The Australian owner, Santa Barbara, cut its losses and sold the mine back to the local landowners for $100 AUD, and in the process absolving themselves of any liability and avoiding costly environmental cleanup.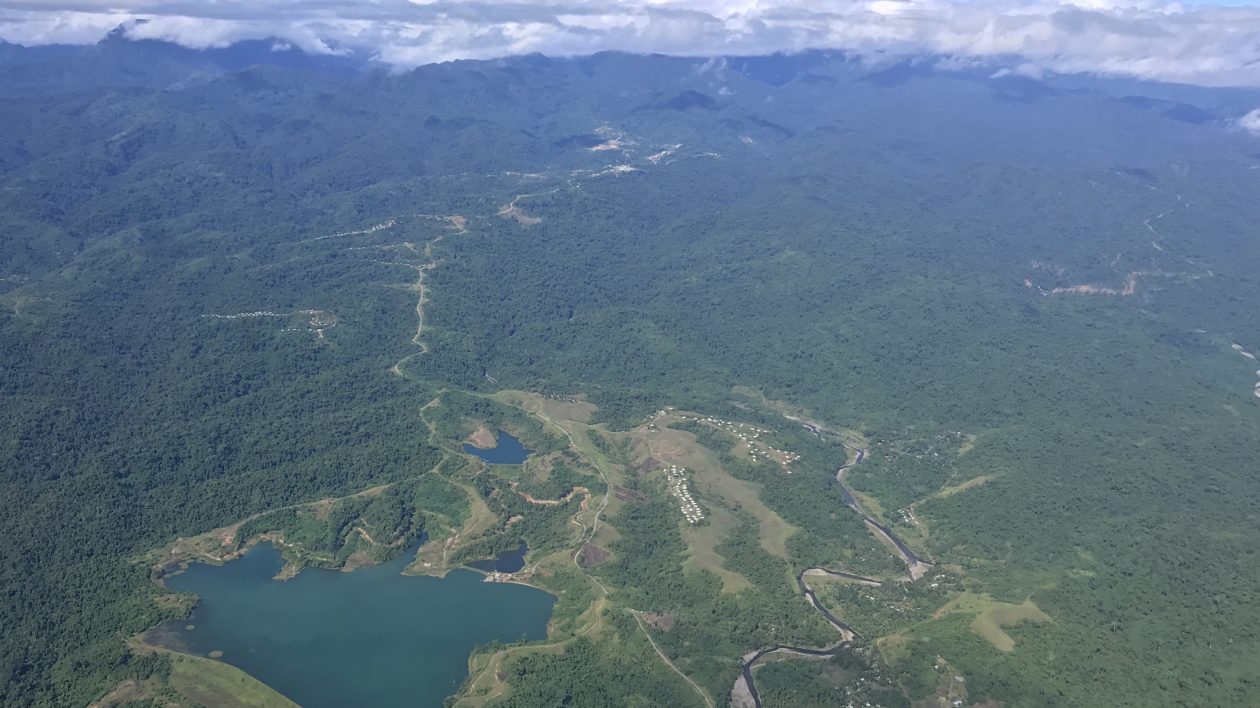 In a high-governance country like Australia or the United States, a combination of regulations and enforcement would likely prevent or minimize many of these problems. But the Solomon Islands had outdated regulations for minerals extraction until 2015, when The Nature Conservancy helped gain support for a National Minerals Policy.
On paper the new policy is thorough, but in practice enforcement is lacking, leaving local people and the environment vulnerable to exploitation. Transparency is also an issue: the Solomon Islands attempted to join the Extractive Industries Transparency Initiative, but could not meet the information-sharing criteria.
By law, foreign-owned mining or logging companies wishing to extract resources must get permission from landowners and the government. But in practice this process can be unethical.
"In some cases, mining or logging companies target members of the community who are happy to sign away their rights for a cash payment," says Robyn James, conservation director for The Nature Conservancy's Melanesia program. "Meanwhile, the community at large doesn't even know their land is being signed away." When mining deals are conducted out of sight, communities who do want to mine aren't able to negotiate for long-term benefits.
In another breach of policy, women are often excluded from decisions around resource use, even in places where land ownership is determined through matrilineal descent. "Only the powerful men or land trustees are contributing, and they don't accept what other people or the women have to say about the mining," says Sharon Saeni, the group's vice president.
Mining companies are also required to conduct an environmental impact assessment and inform communities about the potential impacts. But the women explain that these assessments are often inadequate and do not address the social and environmental impacts of mining in a meaningful way. And they are often not communicated to landowners so they can make an informed decision.
"The companies just talk about the positive side and they don't talk about the impacts of the mining," says Saeni. "And after the mining, despite promises, there is no rehabilitation. The company just leaves. And people suffer."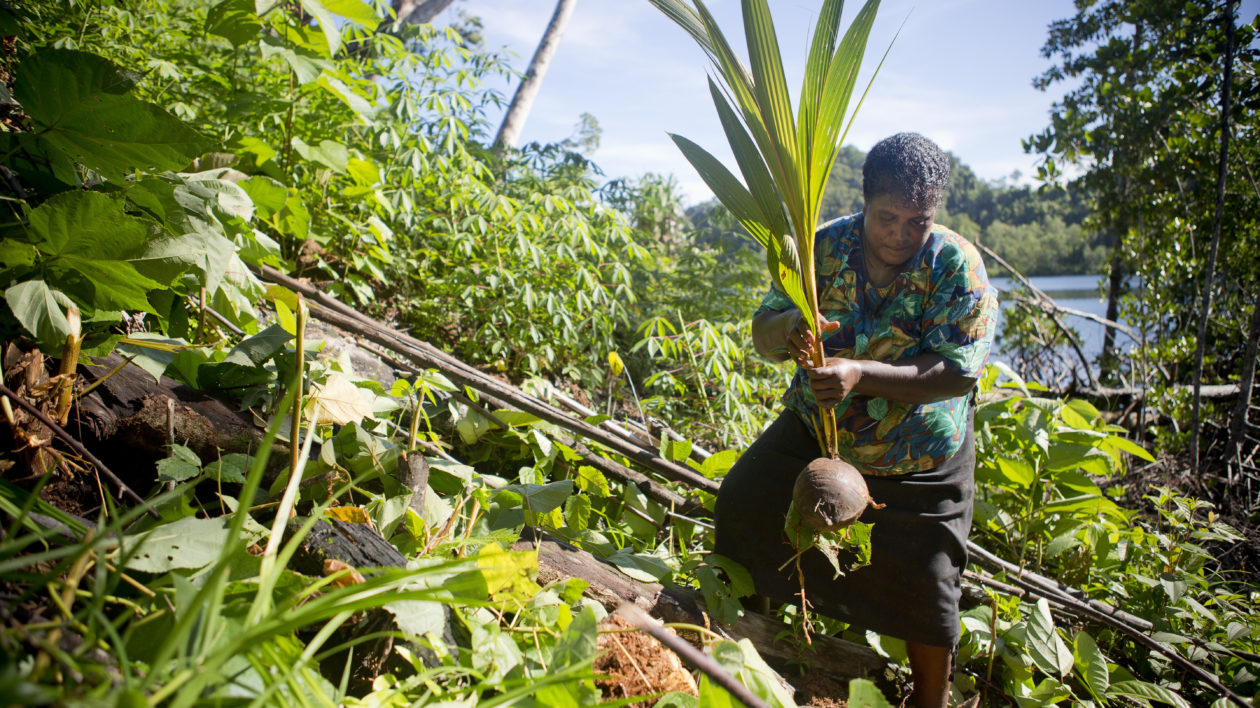 In Mining's Wake, A Wasteland
For the 3,000 to 5,000 people living in the shadow of Gold Ridge, their land will likely never be the same. Together, the women tell me how villagers relocated due to mine works are living in cardboard boxes on the mine site, where their village once stood.
They tell me how local children swim in the chemical-laced river — thinking it safe as soon as mining ceases — and are subsequently hospitalized with rashes and lesions. (Scientists testing for water contamination report their clothes disintegrating.) And they tell me how megapodes, a type of native flightless bird, have deserted their nesting grounds near the river mouth, depriving the community of an important food source.
It's a story echoed by other mines around Melanesia, many of which have failed to result in substantial livelihood improvements.
Discharge from Papua New Guinea's infamous gold and copper mine, OK Tedi, has irreparably polluted surrounding waterways, which experts predict will take 300 years to recover. On Nauru, strip-mining for phosphate destroyed 80 percent of the country's land area. And on Bougainville Island, conflict around the Panguna copper mine incited a civil war that killed 20,000 people. Nearly 30 years after mining ceased, the surrounding environment is still a wasteland.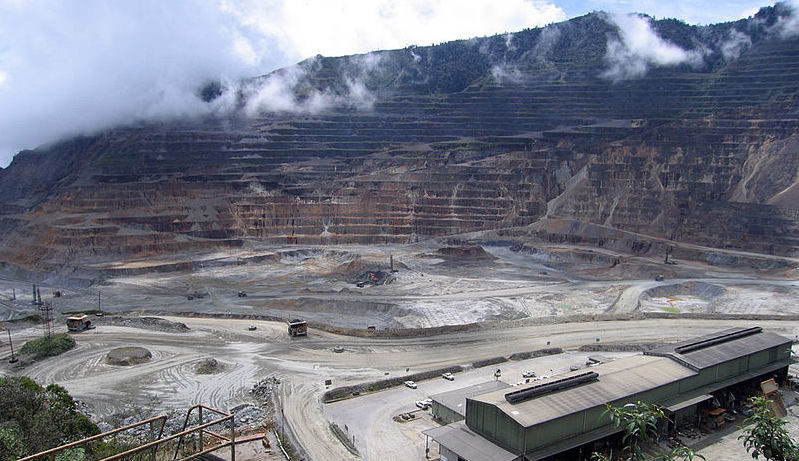 Another example is closer to home. In February 2019, a ship contracted by Bintan Mining ran aground on Rennell Island, just a few hundred kilometers due south of Guadalcanal. An estimated 100 tonnes of oil spilled into Kangava Bay, contaminating freshwater supplies and killing the fish stocks that locals rely on for food.
As the oil leaked onto the World Heritage-listed reef, boats continued to ferry bauxite from the mine site. Disaster struck again in July 2019, when 5,000 tonnes of bauxite fell overboard during loading, coating the entire bay in a layer of toxic mineral ooze.
Despite the two catastrophic disasters, the Solomon Islands government recently granted Bintan Mining two new prospecting licenses.
Bintan started operations in the Solomons as a logging company, and their expansion into mining is not coincidental. "The sustainable yield for logging passed at least a decade ago, and they are currently harvesting 19 times over the sustainable rate," says James. "That's why the government is looking to the mining sector as a new cornerstone for their economy."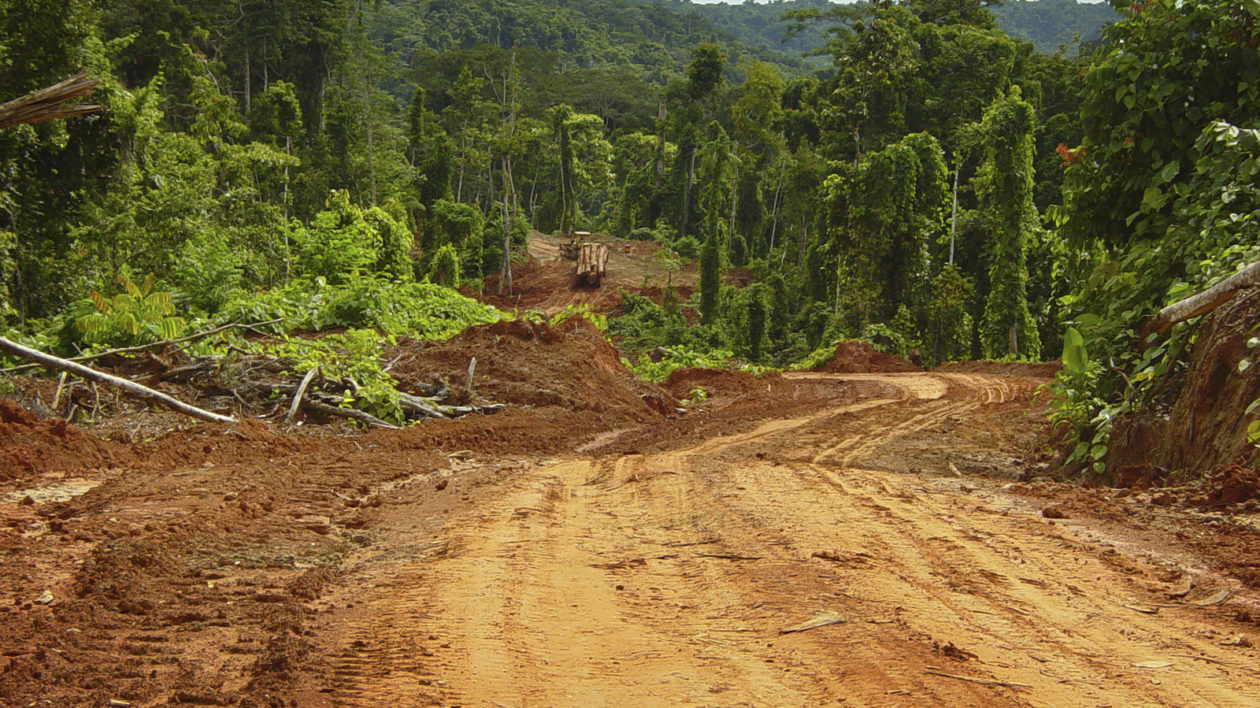 Knowledge is Power
Since 2014, TNC has worked with two women's networks in Isabel and Choiseul provinces to educate local communities about mining and their rights as communities and land owners. "We want people to have access to knowledge so they can make more informed decisions," says James. She says that if people do decide to mine, better information will help them negotiate benefits for their people and ensure environmental impacts are managed.
"At the moment, many people are completely in the dark about big issues, such as if they can maintain access to their land and what will happen when the mine closes," says James. "It's really confronting."
To date, a network of around 30 women educators have undertaken mining awareness with over 10,000 people across both provinces. Awareness efforts might not seem like an impressive conservation solution, until you realize just how little local Solomon Islanders know about mining.
"People don't know what mining is or even what the products are used for," says Hou. Many think that mining is nothing more than panning for gold in small streams, or that the entire process will be over in a year, instead of three or more decades.
TNC's awareness materials explain how minerals are extracted from the earth and the potential risks of that process to the surrounding environment. They also explain what might happen to a community who signs over their land to a mining company, and outline the potential benefits to mining, such as employment or royalties.
The Guadalcanal women tell me that villagers are shocked to realize that they can no longer access parts of their land, or that the company might have the right to destroy village or garden sites. "They don't understand they have kicked themselves out of their land," says Selina Berah, the group's treasurer.
They don't understand they have kicked themselves out of their land.

Selina Berah
Gold Ridge may be out of operation, for now, but more and more companies are sniffing around communities and seeking prospecting licenses elsewhere on Guadalcanal. After seeing the devastation caused by Gold Ridge, the Council of Women want to utilize TNC's awareness materials to help educate other communities.
"People are hungry for information, but right now the only info they can get is from the mining companies," says TNC's Madlyn Ero, who runs the mining awareness work.
For some Solomon Islanders, it's already too late. During awareness training on in Isabel province years ago, James visited a community that already had a mining tenement over the whole village. "When we first got there, the chief of the village was yelling at us, screaming that we were trying to take jobs away from people," she says. "But after the training he started crying. He said 'Why didn't you come earlier? We have signed away our land for rice.'"
Following awareness efforts on Isabel and Choiseul, TNC helped organize a National Mining Forum in 2015, where the government, mining companies, international experts, and community representatives met and developed a set of resolutions for how mining could proceed in Solomon Islands. As a result, these resolutions were included in the National Minerals Policy that set down guiding principles for the minerals sector. But policies on paper are nothing without proper implementation.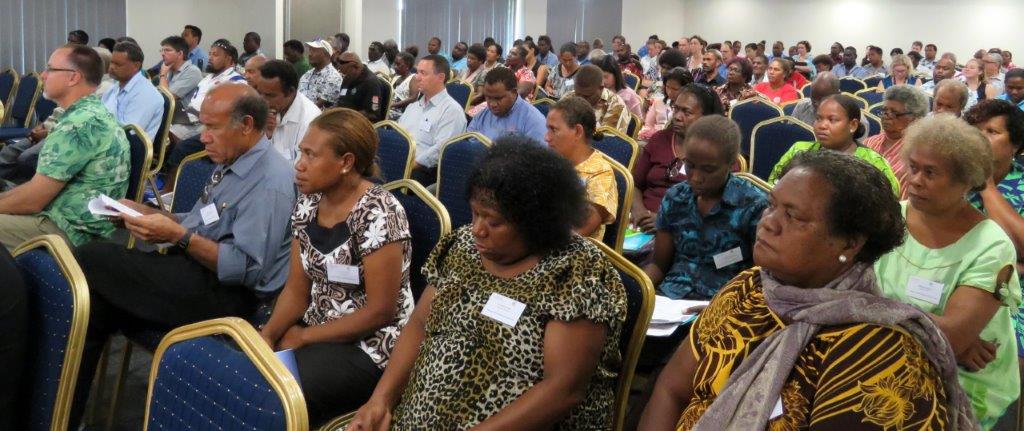 Why Conservation Needs Women
For James, involving women's networks like the Guadalcanal Council of Women is an obvious way to both help communities make informed decisions about their natural resources and improve gender equity. Melanesia has some of the highest rates of violence against women in the world, with more than 64 percent of women experiencing gender-based violence from an intimate partner. Women are systematically disempowered, excluded from decision-making in all parts of their lives.
"I have seen women with black eyes and broken jaws simply for trying to be involved," says James. "But we cannot give up. Our women are so strong and so committed, they have a right to be involved, and men are realizing that it's better for them, too."
James points to work demonstrating that involving women in natural resource management leads to better outcomes for both communities and the environment.
Using women's networks to run mining awareness sessions ensures that both men and women in local communities are educated. And it also greatly empowers the women who conduct the trainings by giving them a chance – sometimes the first in their lives – to learn and lead a project. Ero and James have seen encouraging results in Isabel and Choiseul provinces.
"After the mining awareness in Isabel and Choiseul, the women learned to speak up," says Ero. "They are demanding to be part of decisions because they have things to contribute, and now the men are giving them space."
James and Ero have another good reason to focus their efforts on women's groups: labor is divided along gender lines in the Solomons, leaving women who are responsible for feeding and providing a future for their children to bear the brunt of any harm caused by natural resource extraction.
"After mining, women don't have good food from the garden because their land is destroyed," says Saeni, talking about communities in the Gold Ridge area. Briefly cash-flush families substitute fresh garden foods with rice and tinned tuna, further contributing to malnourishment. "Our children are sick from the poor diet, and they don't see money or benefit."
Disputes about distribution of mining and logging payouts can incite conflict within communities. And violence against women, already pervasive in the Solomons, only increases if natural resources are plundered for quick profit.
"Illegal logging brings money to a few, and with that money comes drugs, alcohol, and human trafficking," says Hou. She and Berah tell me that men often spend their family's portion of the payout on alcohol and drugs — instead of school fees or other necessities — which exacerbates domestic violence and unwanted pregnancy.
The interconnected nature of all these problems is exactly why Hou and the other GCOW members want to work with TNC: for them, educating others about mining is a form of intervention, a way to address problems facing women at their source.
"Illegal and poor logging and mining practices drive so many issues affecting women in Guadalcanal," says Hou. "So many of our sisters see no hope, and we want to help them."
For Hou and her sister across Guadalcanal, knowledge is power. And power is knowledge.