There are "undesirable fish," "rough fish," and "trash fish." Humpback chubs, native to the turbulent, turbid water of the Colorado River system, are all three. They compete with nonnative gamefish like brown trout from Europe and rainbow trout for the Pacific Northwest. If you catch a humpback chub, you should squeeze it and toss it into the bushes.
Such was the counsel I and my fellow anglers received from our elders and the fisheries management establishment until the 1970s.
The humpback chub is huge for a minnow, sometimes attaining 20 inches in length. Adaptations to swift, silty flow include compressed skull, small eyes, a lateral line that senses vibrations of insect prey, large fins, forked tail, narrow caudal peduncle and a dorsal hump that acts as a stabilizer. These silver triumphs of 3.5 million years of evolution can live four decades.
None of that counted in 1962 as the Bureau of Reclamation prepared to close the gates on the Flaming Gorge Dam and impound 91 miles of the upper Green River in Colorado, Utah and Wyoming. One of the project's alleged benefits was a nonnative fishery for rainbow, brown and lake trout and kokanee salmon. So, with no data, state and federal managers determined that the humpback chubs and other "undesirable" natives including Colorado pikeminnows, bonytail chubs, roundtail chubs and razorback suckers had to go.
Accordingly, they poisoned 445 miles of the Green River and its tributaries with rotenone. An attempt to neutralize the poison below the dam failed, and dead natives piled up all the way to Dinosaur National Monument, 60 miles downstream.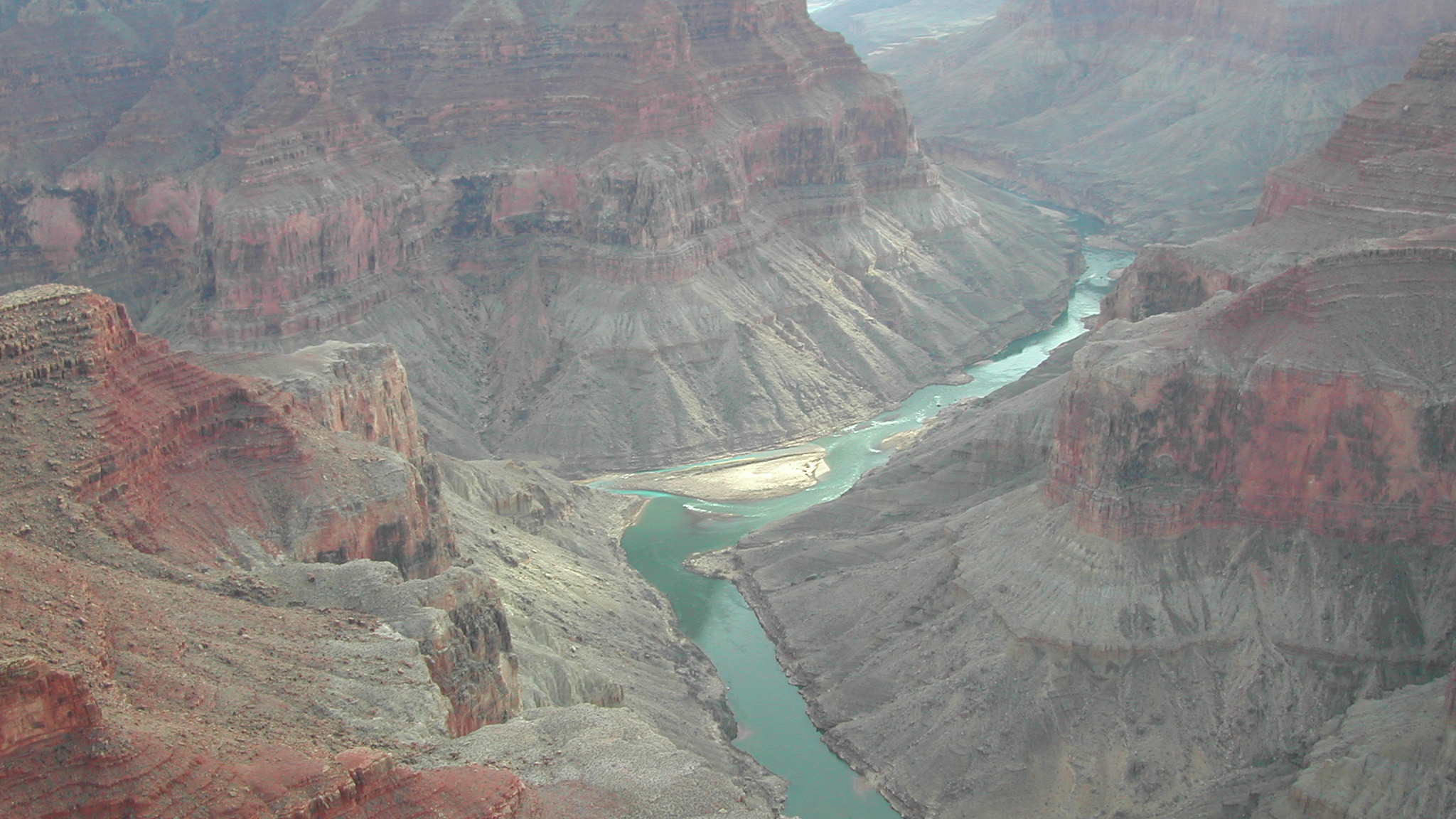 Today all the afore-mentioned natives are listed as endangered save the roundtail chub, which is being considered for listing. Rotenone had far less to do with their demise than cold water disgorged by Flaming Gorge Dam and, on the main Colorado, Glen Canyon Dam.
Completed by the Bureau of Reclamation in 1963, Glen Canyon Dam has extirpated pikeminnows, roundtails and bonytails from Grand Canyon National Park. Humpbacks, while still depressed, are doing far better there than they were at the turn of the 21st Century. And a few razorback suckers, long thought to be extirpated, are showing up.
There are three possible reasons, perhaps working in combination. One is an extended drought that has lowered Lake Powell so that discharge from the dam is nearer the surface and therefore warmer. Another is reintroduction of humpbacks from the Little Colorado River, their stronghold, to two other tributaries — Havasu and Shinumo Creeks.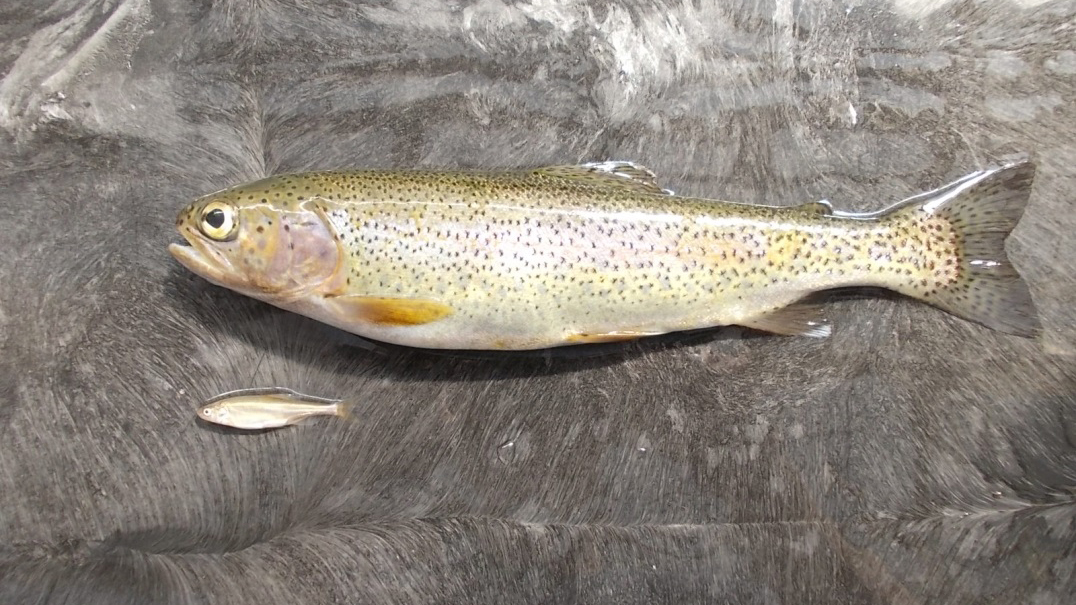 The third possible reason for the big spike in humpback numbers has been a cooperative effort by the National Park Service, the U.S. Geological Survey, the Bureau of Reclamation, the U.S. Fish and Wildlife Service and the Arizona Game and Fish Department to kill the alien brown and rainbow trout that prey on and compete with humpbacks.
This last strategy, hatched by some of the same agencies formerly charged with poisoning perceived undesirables and stocking trout, reveals another kind of recovery with profoundly beneficial ramifications for imperiled species nationwide: recovery of values.
Still, trout control is anathema to a large element of the public. It was even more so in 2003, when I asked my editors at Fly Rod & Reel magazine to let me advocate it in my conservation column. Our subscribers (virtually all of whom are trout anglers) will be "apoplectic," they declared, then gave me a green light. We got more hate mail for that column than any other before or since.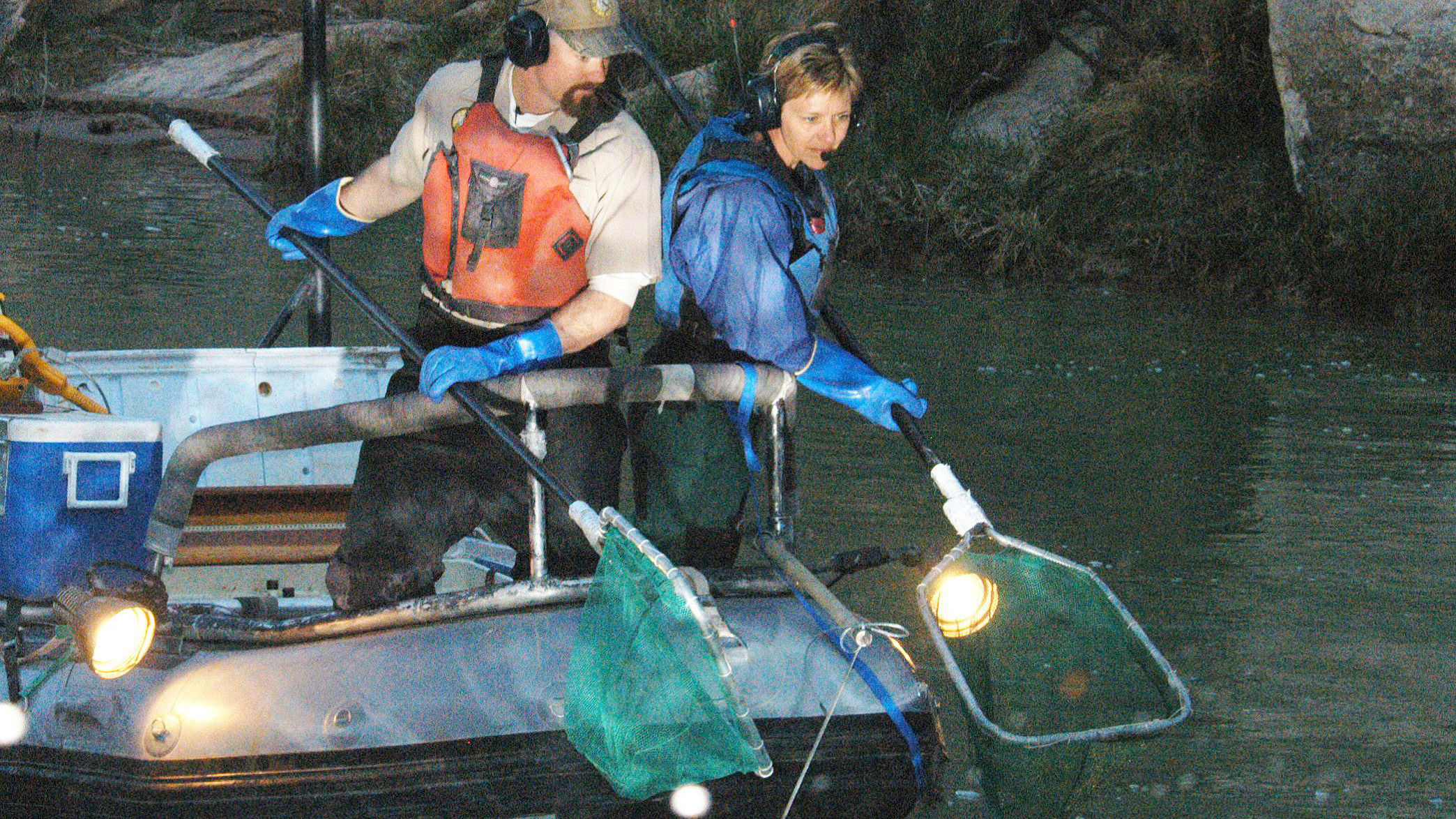 Four years of intense trout removal via electro-shocking in and near the Little Colorado River ended in 2009. Since then trout infestation there hasn't been bad. But if monitoring reveals that trout numbers have increased above a certain threshold, removal will resume.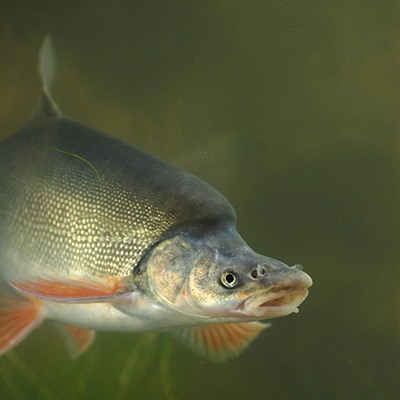 More controversial has been the ongoing control of trophy brown trout along with some rainbows at Bright Angel Creek, the third tributary targeted for humpback reintroduction, where trout are being removed with electro-fishing gear and a metal weir that interdicts spawning runs.
The park's fisheries manager, Brian Healy, reports far more positive than negative feedback, but what the critics lack in numbers they make up in decibels. "This is a complete and total scam," reads one letter to the Arizona Republic. "I can't believe that the Park Service is getting away with this and whoever is in charge of the fisheries program should be fired." Opposition also issues from the Zuni tribe, which considers all fish, even alien fish, sacred. The park gives it the euthanized trout.
Bright Angel's trout population is now down by 70 percent. The goal, 80 percent, may be attained this year. The Park is loath to use rotenone but won't take that tool off the table.
The main trout fishery, a valuable, celebrated resource, is in the 16-mile "Lees Ferry" stretch below Glen Canyon dam. The water there is too cold for native fish save the odd adult flannelmouth sucker.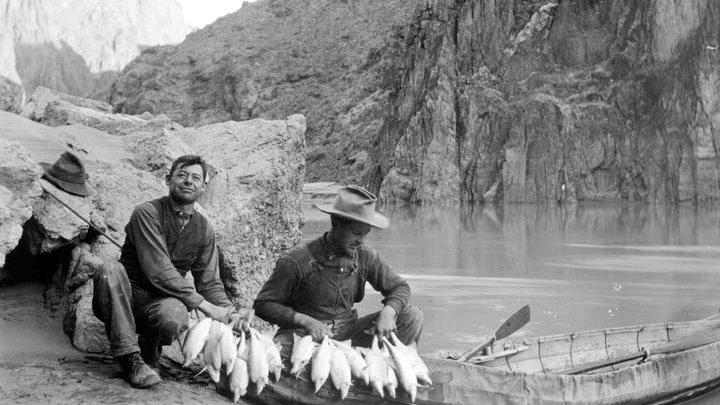 Trout anglers want big fish and lots of fish. They can have one or the other, not both. In 2003 Dr. Carl Walters, a consultant to the Grand Canyon Monitoring and Research Center, told me this: "At Lees Ferry we went from a trophy fishery to your standard jillions of 12-inch rainbows. I've worked on rainbow trout for 50 years, and I've never seen densities this high. For 12 miles they're lined up like cordwood. The first time I walked down there I thought I was back in one of those California fish hatcheries I grew up in. That's exactly how it smelled." He wasn't sure what he was smelling — maybe the fish themselves, maybe their excrement, maybe both.
"Jillions of trout" is what native-fish managers fear because the aliens move downstream into warmer humpback habitat. Tailwaters create trout booms and busts. In 2008, for example, the Bureau of Reclamation released a torrent from Glen Canyon Dam to simulate the spring flooding that used to maintain beach habitat. While the artificial flood distributed sand, it also inundated terrestrial vegetation, creating ideal nursery habitat for trout, which thrived until they moved into the main channel, overwhelmed their food supply and stunted. Then in 2012 the drought necessitated an extended "equalization flow" to replenish Lake Mead, 240 miles downstream. This created another trout boom, and more starving trout drifted down into humpback habitat.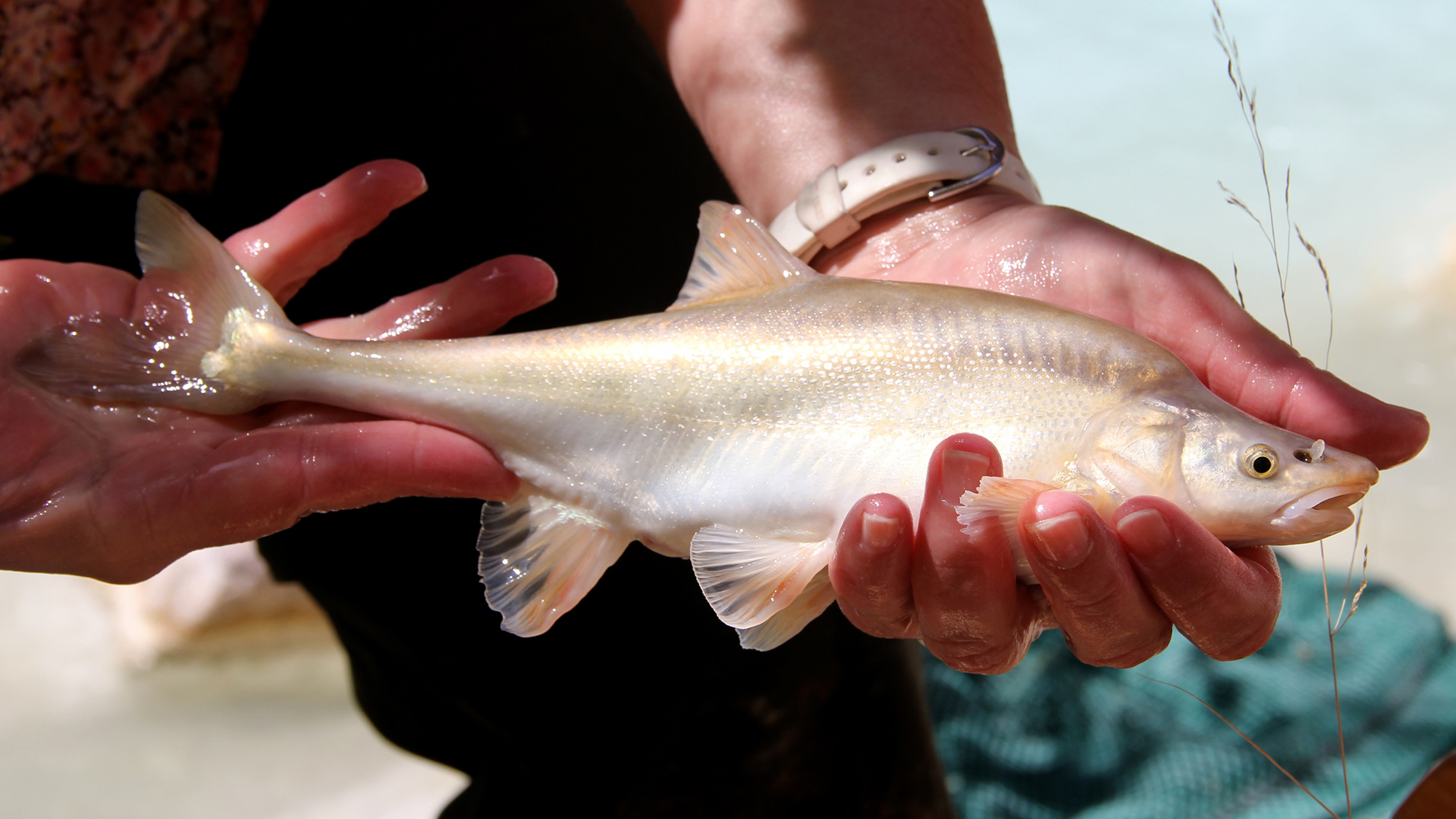 Today the Lees Ferry trout population is in bust mode, down from an estimated 1.2 million to something like 150,000. That's good for both humpbacks and trout fishing. The guides now get this, and they're working with the agencies to prevent future trout booms. Strategies include reducing discharge after the spawn so that eggs and fry are stranded.
In the upper basin, above Glen Canyon Dam, humpback chubs aren't doing as well. Their biggest threats are alien predators, primarily bass, walleyes and northern pike. State and federal managers spend about $1.5 million a year removing the aliens, mostly with electro-fishing gear. The worst infestation is in the Yampa River beloved by bass anglers, many of whom have yet to acquire the values that have provided a brighter future for humpbacks in the Grand Canyon. "There's some pretty vocal opposition," laments Bureau of Reclamation biologist David Speas.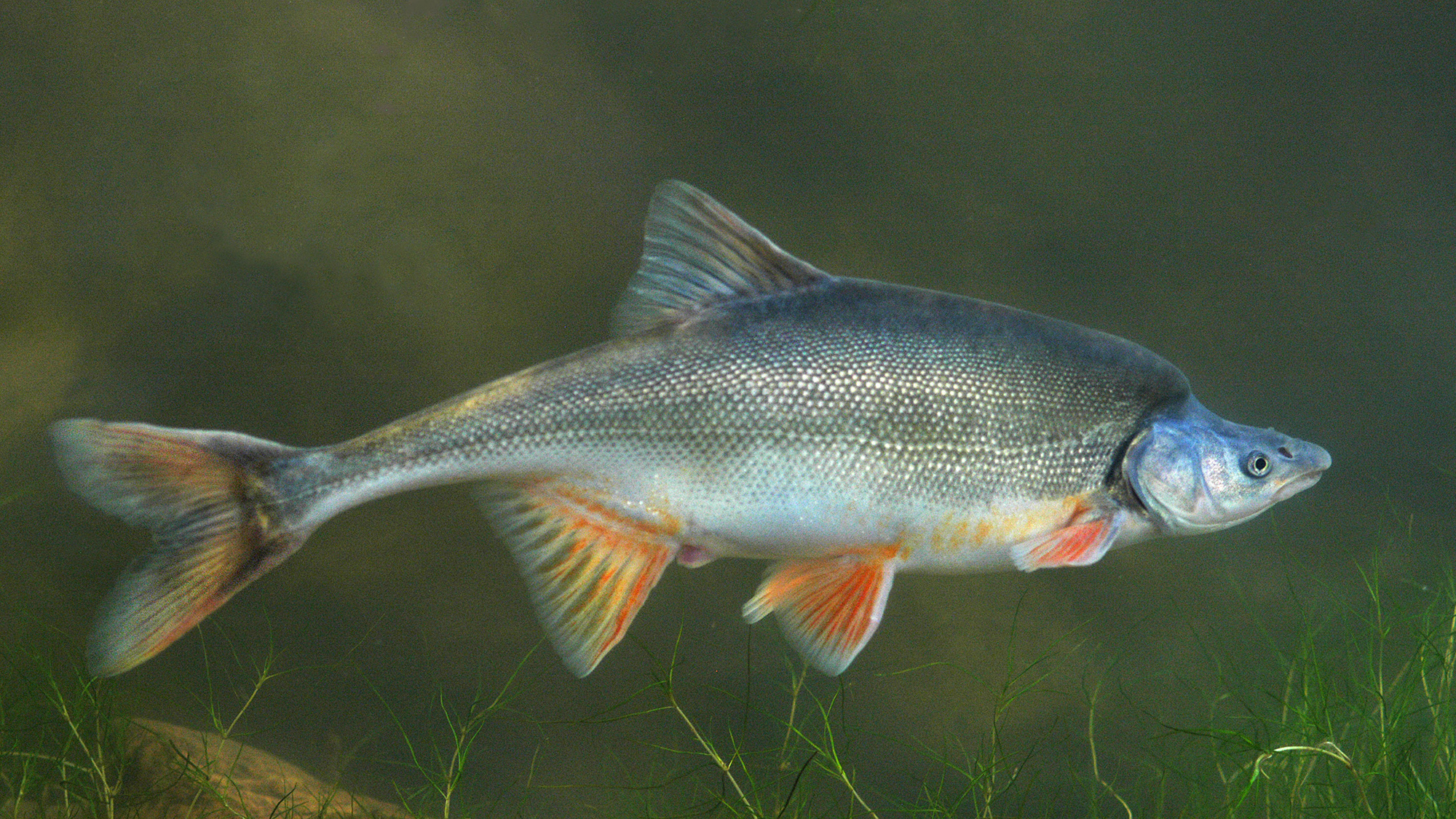 Some of that opposition is evident in irate posts on bass-angling websites such as this one from the Bass Resource Forum: "The Colorado Division of Parks and Wildlife, Colorado State University, and the US Fish and Wildlife…want to kill this trophy river in favor of rough fish… The locals want to lynch them."
Despite their stiff spines my editors at Fly Rod & Reel needed a nudge before they let me advocate trout control in 2003. That nudge came from Charles Gauvin who had taken the helm of Trout Unlimited, transforming it from a top-heavy sporting outfit to a lean, effective environmental organization.
The email Gauvin sent us applies as much today as it did then: "If we fight this, what will we say to Walleyes Unlimited when they complain about some coho recovery program in Oregon? Let's grow up. This is a problem we have to live with in these altered habitats where trout are a mitigation species. If the science is good, what business have we to be complaining about efforts to save a native species?"