Each year, Nature Conservancy staff engage in a treasure hunt. We're seeking something rarer than precious gems, and more valuable per ounce than silver. This treasure appears every year for a short time, and then disappears. We are looking for seeds of native plants to sow on our preserves.
In my area, the Tallgrass Aspen Parklands, we try to find as many species as possible to add to a planting. It is important to make sure that there are flowers blooming throughout the season, so insects that depend on nectar, such as bees, always have something to feed on. Having a wide variety of native plants will support a wider variety of other creatures, especially insects.
The Tallgrass Aspen Parklands is on the northern edge of the tallgrass prairie. Only a small portion of prairie plants make it so far north. This means that our treasure hunters have a smaller selection of options when it comes to building a seed mix.
Further complicating matters is that human activities, such as farming, have destroyed most of the prairie, and have altered most of the rest. These activities have made some plants very rare, even previously common species. This leaves our prairie scientists with an interesting question: is a plant rare in the area due to the range issue, or is it rare due to the fact that people have made it a tough place to live?
Collecting seed and planting it is one way to help answer that question.
This is why our staff was very excited to hear about a previously unknown blanket flower population on some county land near our planting. While blanket flower is a fairly common prairie plant, it is very, very uncommon in the Tallgrass Aspen parklands. It would be a valuable plant in our seed mix because it is a plant that many different insects like to feed on. It also blooms for a long time, starting in June and ending in August.
On top of that, it's very pretty.
Come September, our staff collected the seeds, (they have a citrus smell) which were then planted that fall. In two years it was obvious that the blanket flower was doing very well; it seemed we had found a plant that was probably rare due to human disturbance. But we had a good collection site that we could use in future plantings.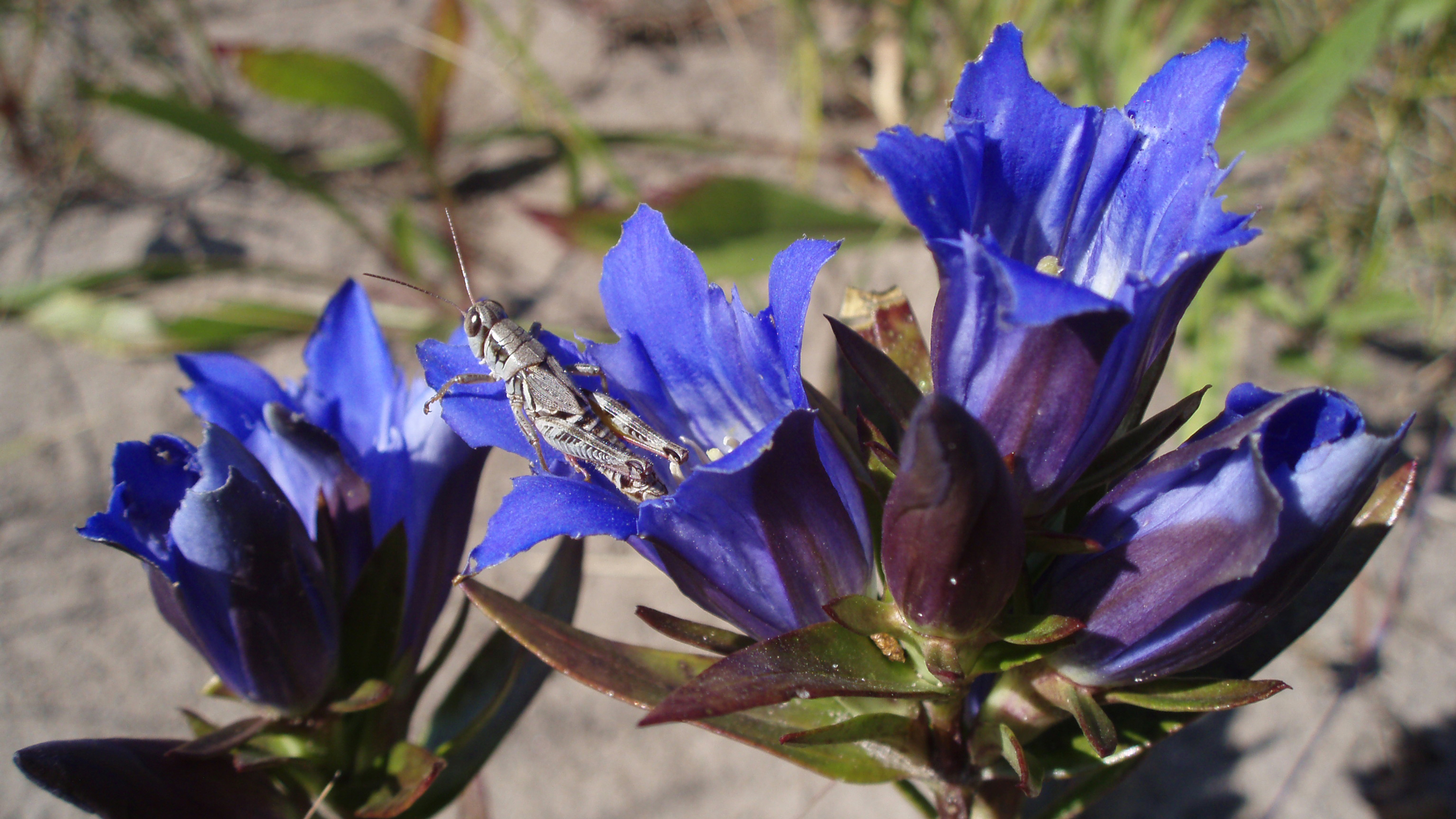 When another planting was scheduled, getting more blanket flower was at the top of our list. I visited the site again a couple years later to check on how it was blooming. I was horrified to see that instead of flowers, I found a gravel pit. Our only significant wild population of blanket flower was destroyed.
An upsetting experience? Of course. But I also felt strangely encouraged. We definitely lost a valuable part of nature, but our timely work had also saved it. The individual plants were gone, but their offspring were somewhere safe; a preserve where they could grow, feed insects, and even provide seed for other plantings.
Since then, our blanket flower has done just that. The Nature Conservancy and the Minnesota Department of Natural Resources planted 140 acres of prairie this season, and the blanket flower seed was collected and put into the mix. This expands the current area with this beautiful flower by 7 times.
Our treasure hunters still go out each year, looking to collect whatever nature has produced for us that season. We do not have to look too far for blanket flower – a flower that, if not for our search, may have been lost in our area beneath a gravel pit.