India has set ambitious renewable energy goals, necessary to address climate change. But given the large footprint projected to meet renewables energy targets, the potential for land use conflicts is high. A new dataset, published in the journal Nature Scientific Data, uses artificial intelligence to map utility-scale solar projects across India – revealing that much of this development is occurring on agricultural or ecologically sensitive lands.
The Gist
India has set an ambitious goal to install 280-300 gigawatts of solar energy by 2030. To avoid conflicts over land use, planners will need access to up-to-date and accurate geo-spatial information of solar infrastructure, a dataset heretofore unavailable.
"Renewable energy projects are very land intensive," says Shivaprakash Kn, senior applied scientist for The Nature Conservancy in India and coauthor of the paper. "Siting can have impacts on ecosystems, agricultural land and community common spaces. Already, there have been conflicts over solar energy projects."
The Nature Conservancy, in partnership with Microsoft, developed a spatially explicit machine learning model to map utility-scale solar projects across India using freely available satellite imagery. Model predictions were validated by human experts to obtain a dataset of 1363 solar photovoltaic farms.
The analysis revealed that approximately 68% of existing solar projects are sited on agriculture land and approximately 7% of projects on natural ecosystems, highlighting potential impacts of renewable energy projects to biodiversity, community livelihoods, and future food security.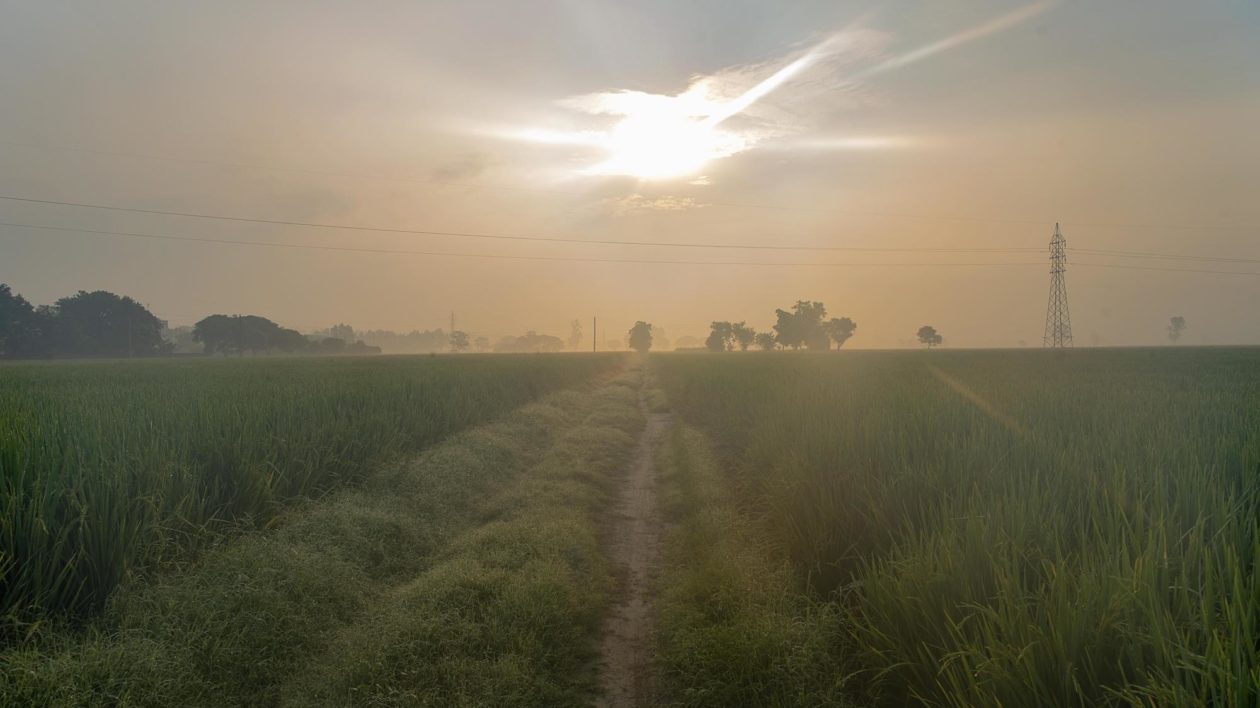 The Big Picture
Conflicts over the siting of renewable energy projects can bog down approval processes, and also can pit conservation allies against each other. As such, it is in policy makers' best interest to site renewable energy projects in locations that reduce negative ecological and community impacts. But that can be difficult without accurate information.
"We now have that information available for India," says Kn. "We can show that, despite a huge opportunity for siting renewable energy projects on degraded lands, most development is occurring on agricultural and natural lands."
Kn notes that this dataset will help in three major areas: 1) understand if India as a whole and component states are on track with their renewable energy commitments, 2) understand if development is happening at the expense of land that is important for people and nature and 3) use the spatially explicit data to understand what is driving development patterns so conservationists can anticipate where development may go and provide solutions before they become conflicts.
"As such, this dataset can help policy makers set stricter, more strategic land use policy," says Kn."
Microsoft provided pro bono expertise and analysis and plans to expand the use of artificial intelligence globally to assist in best siting renewable energy projects.
The Takeaway
Research suggests that degraded and converted lands in India have the potential capacity to provide 1789 gigawatts of renewable energy, or more than 4 times the 2030 goal. Decommissioned coal mines, for instance, have low ecological and agricultural value but could be repurposed for solar energy.
"If those kinds of lands could be repurposed for renewable energy, there would be significant potential, and it would build support for India's clean energy future," says Kn. "The land is there. Now there is need for policy and regulatory incentives. This work, in partnership with Microsoft, provides important information to enable policy makers to act."
This research has evolved into an exciting collaboration between The Nature Conservancy, Microsoft Corp (Microsoft) and Planet Labs PBC (Planet) to build Global Renewables Watch, an important tool to help decision-makers advance the world's critically needed renewable energy transition.