As the climate catastrophe grows, conservationists call for solutions that use nature to reduce greenhouse gas emissions. New research identifies tropical countries where investors can have the greatest impact on reducing global emissions in the short term.
The Gist
Natural climate solutions (NCS) utilize the power of nature to reduce and reverse carbon emissions, through protection, better management, or restoration of forests, wetlands, grasslands, and agricultural lands. Previous research from The Nature Conservancy and partners found that NCS have the potential to provide one-third of the emissions reductions needed by 2030 to meet Paris Agreement targets.
This analysis focused on tropical countries, which hold the majority of NCS potential. The researchers weighed NCS potential in each country against three factors: governance, economics, and national emissions levels.
Their results show that for half of all tropical countries, cost-effective levels of NCS implementation can mitigate more than 50 percent of national emissions. And in more than one-quarter of countries, the potential for cost-effective NCS is greater than current national emissions. The results were published in Philosophical Transactions of the Royal Society B.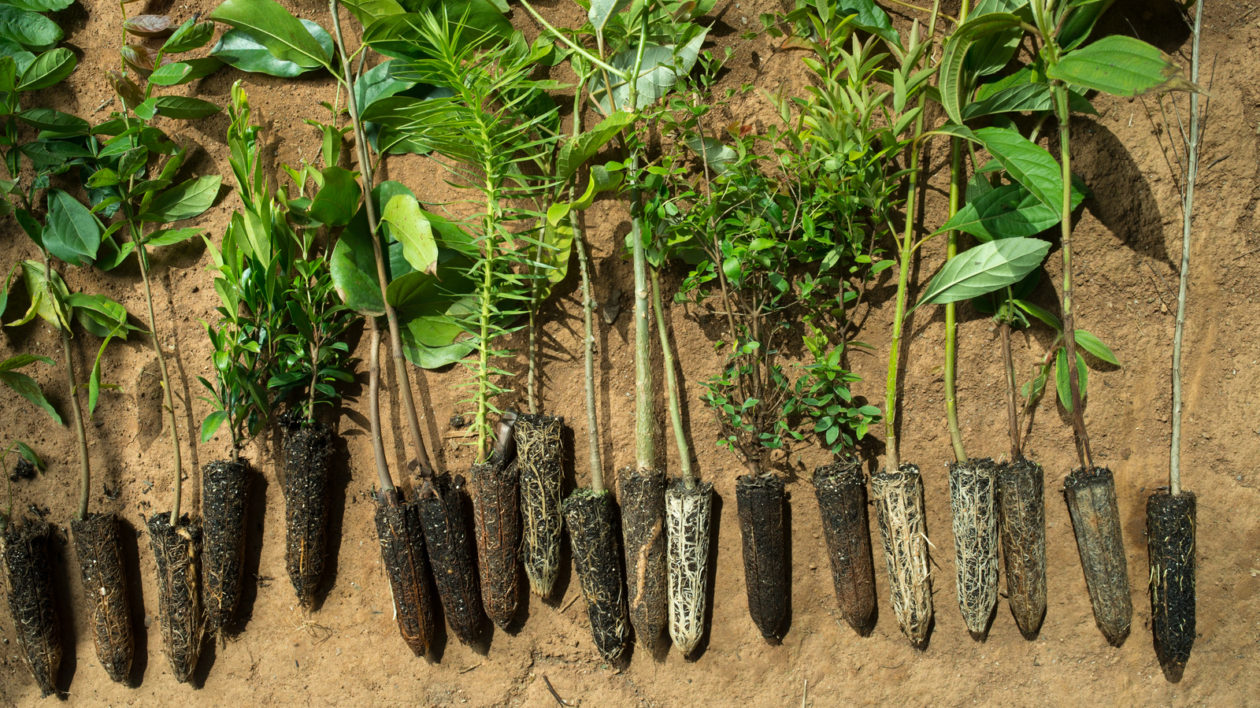 The Big Picture
The majority of global NCS potential lies in the tropics. Earlier work identified countries with the largest emissions reduction potential, like Indonesia, Brazil, Mexico, and India. "But that was just looking at the sheer gigatons of potential reductions," says Bronson Griscom, the senior director of natural climate solutions at Conservation International.
"We wanted to go deeper and see where NCS could be transformational — the countries where it can make the largest impact on a country's national emissions targets," he adds. Other countries, Griscom says, can have the potential to go beyond carbon neutral.
Griscom says that some countries are already well set up to implement NCS. For example, India, Costa Rica, and Mexico all have high NCS potential, decent governance ratings, and economies capable of investing in NCS without high levels of external support.
A second group of countries — including Suriname, Namibia, Botswana, and the Solomon Islands — have both high NCS potential and decent governance ratings, but lack the economic strength to unlock the bulk of that potential without significant investment. "These are the countries where investors can have transformational change," says Griscom, "and can allow national governments to demonstrate the power of green development in the near term."
The analysis also highlighted geographies where long-term efforts to strengthening governance will be key to unlocking the power of NCS.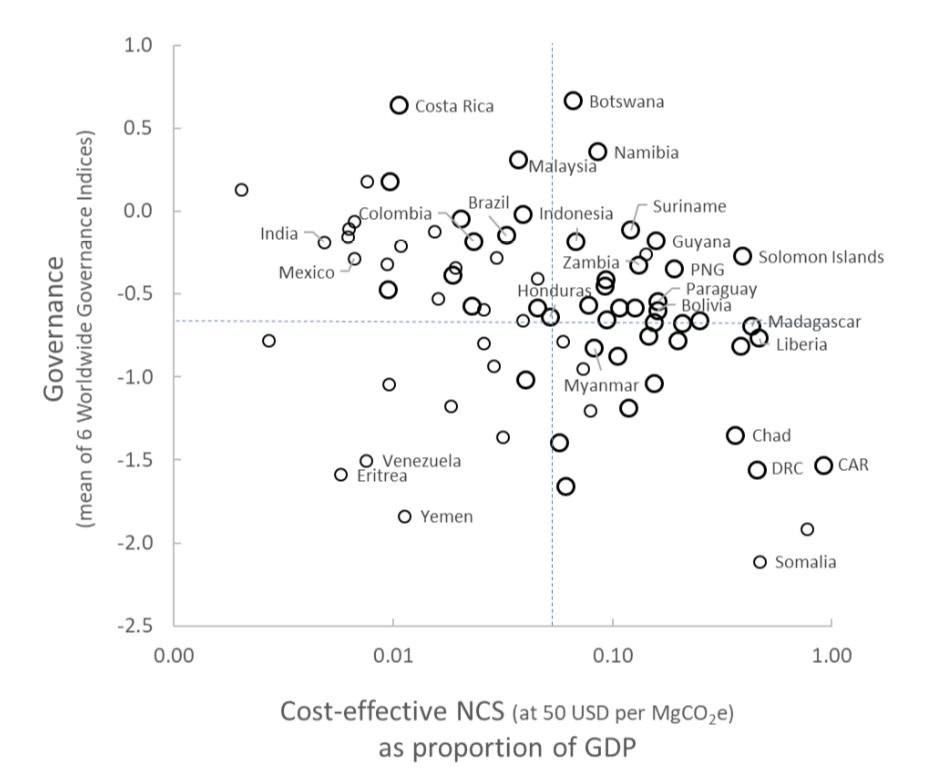 The Takeaway
National governments and global investors looking to invest in NCS projects can use these results to identify geographies where their support can have transformational change and to understand the portfolio of NCS options in each country.
"We need to act quickly to take advantage of NCS opportunity," says Sara Leavitt, a NCS science program advisor at TNC. "Instead of spending a long time developing one-size-fits-all global initiatives, let's implement rigorous pilot projects where it is currently feasible so we can act now and learn. We need to deploy NCS across the globe, and starting in less-developed, tropical countries can get the ball rolling."
The analysis also highlights the critical role that land protection plays in combating climate change: 53 percent of the cost-effective mitigation potential across the tropics. Of the three types of NCS pathway, protecting land has the greatest potential to reduce carbon emissions and is often more straightforward than restoration or improved management. By comparison, improved management is low cost but needs to be incorporated over large areas to have a high sequestration benefit. And while restoration is also important, it's often expensive and time consuming.
"It's not as glamorous to talk about these days, but protection and conservation of existing high-carbon landscapes remains a vital aspect of utilizing natural climate solutions," says Leavitt.