Given my love of a good mystery and a love of the natural world, I'm drawn to novels that combine the two. Frankly, I'm often disappointed. Such mysteries often use the outdoors as an adventurous backdrop for predictable mayhem and senseless violence. I like descriptions of the natural world in novels, but I don't want the natural world to be merely a means to inflict new forms of gruesome death upon characters.
For instance, in one recent novel in a popular outdoor mystery series, the villain chains someone to a tree in Yellowstone, then watches while a grizzly bear slowly eats the victim.
Such novels are like Oreo cookies. I compulsively consume them, but by the end I feel kind of gross. As a reader and a naturalist, I want something more.
For a reader looking for genuine natural history in a mystery, the Gideon Stoltz series by Charles Fergus delivers all you could want. And more. These are not nature- or outdoor-themed novels. Rather they're historical mysteries where natural history, science and other rich details are interwoven into the narrative. It turns 1830s Pennsylvania, where the novels are set, into a fully drawn, complex world. The lives of the characters are linked daily to the creatures and plants around them.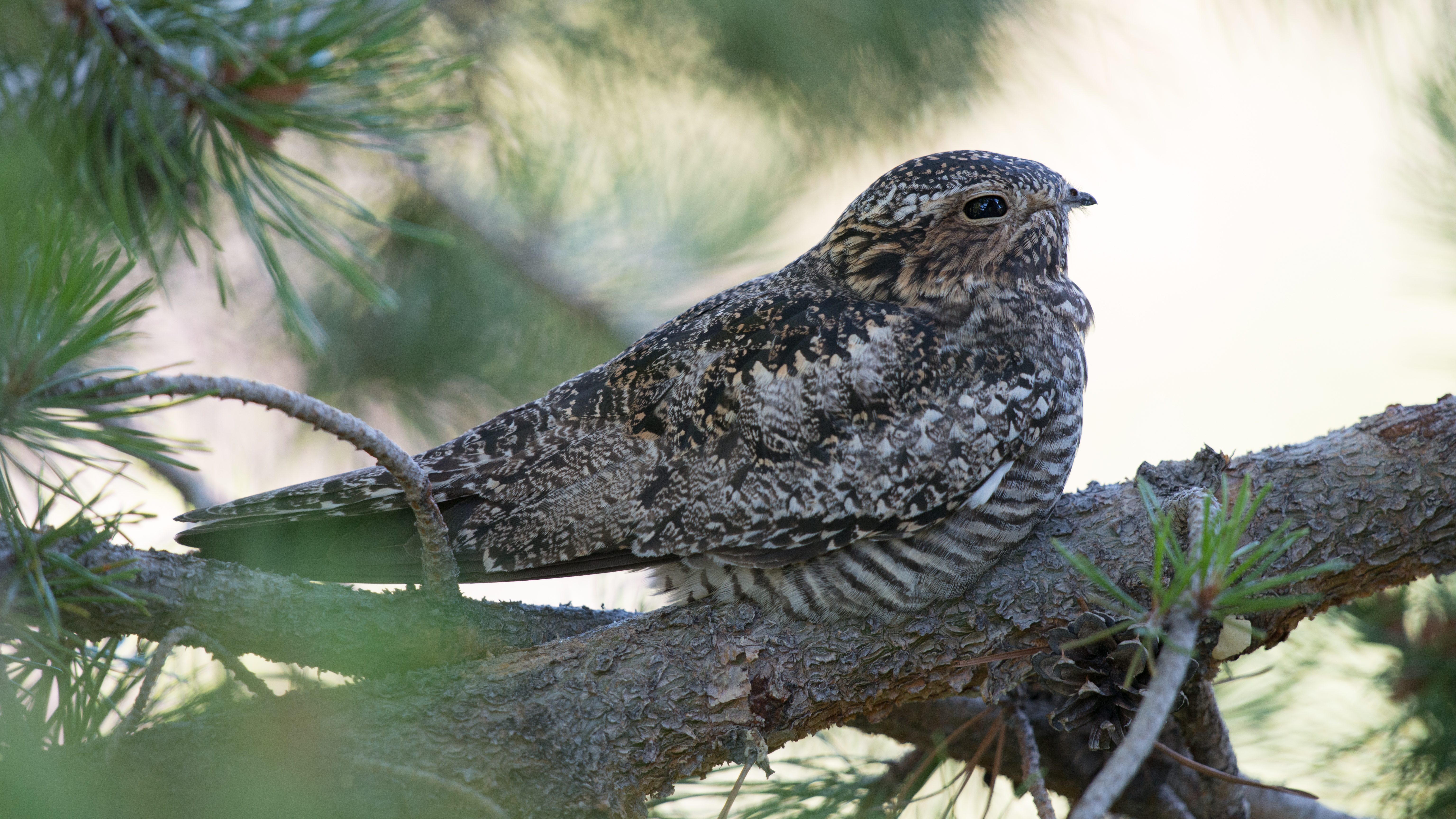 Set in Nineteenth-Century Pennsylvania
Nighthawk's Wing is the second in the Gideon Stoltz series. Stoltz is a young Pennsylvania Dutch sheriff, a well-meaning man often filled with self-doubt. He lives in a small Central Pennsylvania town where his German accent marks him as an outsider. His self-doubt intensifies as he fails to comfort his wife, True, withdrawn and depressed following the death of their young child.
Nighthawk's Wing revolves around the suspicious death of a woman assumed by many in her community to be a witch, due to her gathering and use of wild medicinal plants. The woman lived with a religious sect of German-heritage farmers, and Gideon finds himself trying to tease out the truth from a web of suspicion, folklore and his own recent amnesia.
There is much to love about these novels. The characters are relatable and well-drawn, and the plot moves at a brisk pace. I can almost taste the air of a rainy, foggy day in the Pennsylvania forest. Even if you just love a good mystery, this is a great series. But I review it here for another reason.
A Series for Mystery and Nature Lovers
Cool Green Science is fueled by a curiosity of the natural world around us. Many of you visit here regularly for insights into nature – whether it's understanding how best to protect oceans globally or to learning why you are seeing more hawks at your birdfeeder. In my 20 years writing for and speaking to Nature Conservancy members, I know you want the rich details. You don't want the bullet points.
That rich level of detail and a hungry curiosity are what sets this series apart. It makes Nighthawk's Wing a satisfying meal rather than a frenzied snack of Oreos. You get the page-turning escapism, but you also get rich details of nature.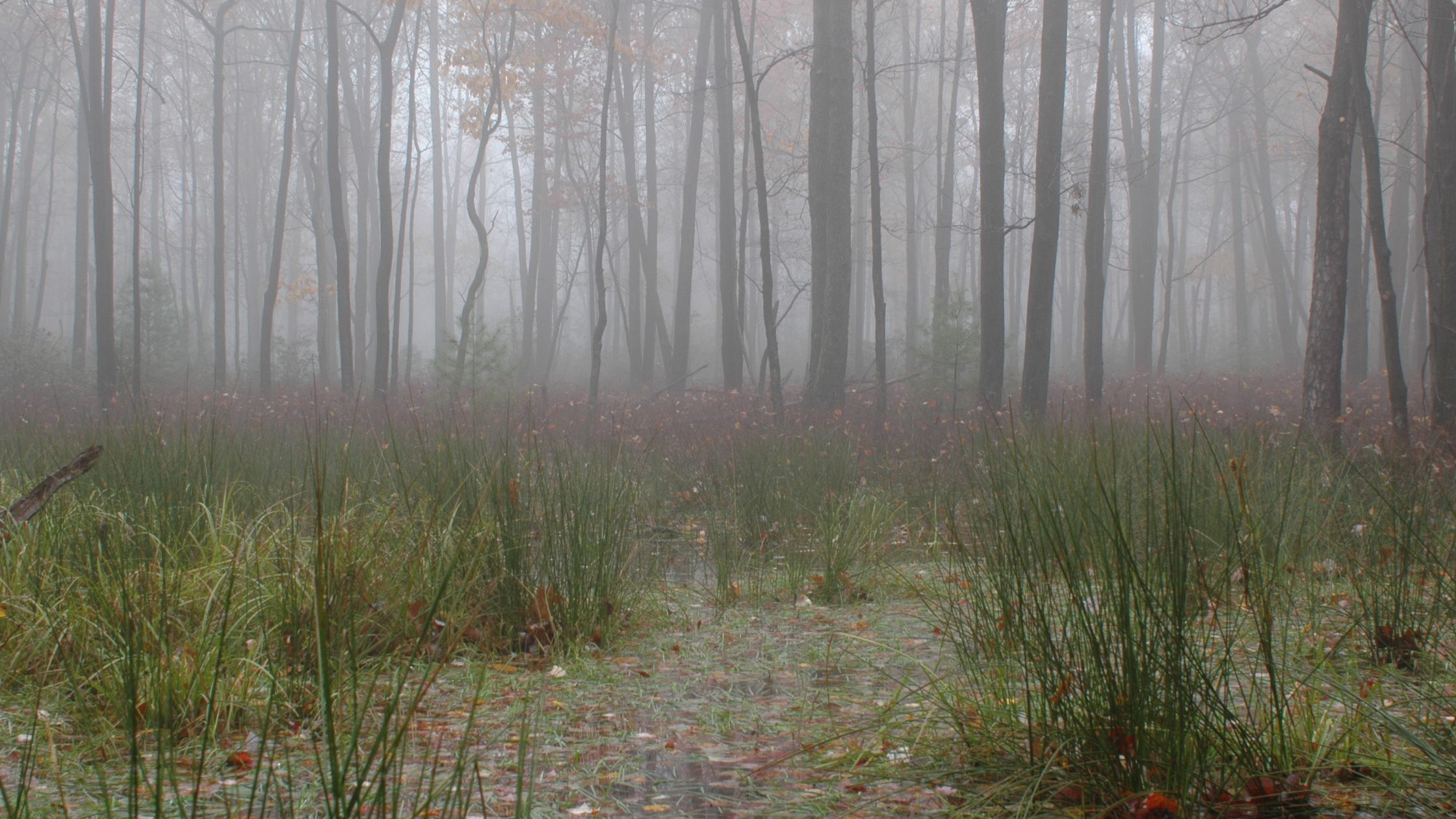 That's because Fergus is a lifelong naturalist and the author of nature guidebooks, collections of natural history essays and works of creative nonfiction. He has written books on eastern trees, on Florida panthers and on hunting dog breeds. He does communications work for the Wildlife Management Institute on forest management to benefit woodcock and other species. In short, he has the depth and breadth of experience to write convincingly of the natural world.
And he doesn't stop there. Nineteenth-century Pennsylvania is fully developed. Even the more fantastical elements are rooted in historical fact. Rebecca, the presumed witch, had previously spent time in a newly opened penitentiary. This horrific place was supposed to be a humane alternative to the beatings and punishment of other prisons. But the replacement was hardly better: it sentenced inmates to strict solitary confinement, with not even letters from families permissible. In the novel, Rebecca's only source of solace is a nighthawk she hallucinates. Fergus included this after visiting the (now closed but very real) Pennsylvania penitentiary, and pondering a haunting inscription an inmate had scrawled on the wall.
Or there's the "circle hunt," in which a large group of hunters form a circle in the forest then walk towards each other. As the hunters get closer, wildlife has to break back through the line, whereupon the hunters open fire. As a student of hunting history, I've read the first-person accounts of these events, and Fergus's descriptions ring true. You might also imagine the potential for misdeeds in an event that involves people firing towards each other.
Nighthawk's Wing is filled with such meticulous research. While the events of the broader world touch down on fictional Colerain County, the residents are faced with more immediate concerns. There are nice elements showing the scientific understanding (or lack thereof) and medicine (ditto), of religion and folklore, of entertainment and dogs and horses and industry.
Even for a voracious reader, it can be tough to pick the right books during a pandemic. I admit I often have limited attention for heavy topics. But I also don't want to read about people tortured by way of grizzly bear. Nighthawk's Wing delivers the thrills without sacrificing the writing. And it delivers the natural history without getting in the way of the plot. I look forward to more adventures with Gideon Stoltz. If you're a nature-loving mystery reader, give this series a try.