Tara Poloskey tentatively stepped towards the cliff's edge, out of breath from a long hike at 7,000 feet. Her backpack full, an unwieldy 17-foot pole saw in her hands, she wondered if she could reach the branch 25 feet over her head. Debated if she could reach it without falling off the cliff.
She was miles from town, alone and in rugged country. And dark clouds signaled a monsoon bearing down on her. It crossed Poloskey's mind that she was risking all this for the sake of a cluster of pine needles. Yes, that's right. Pine needles.
Something else crossed her mind: She was loving every minute of it. Whatever the outcome of today's quest, she would be back tomorrow, and the next day, and the day after that. Collecting pine needles.
Poloskey, an education and outreach coordinator for The Nature Conservancy in Texas, spent the summer collecting about 2,260 pine needles in the rugged yet fragile Davis Mountains of West Texas, fieldwork to help gain a better understanding of the genetics of ponderosa pines. This research, in turn, will help restore and protect ponderosa pines in this desert landscape, an effort known as "Operation Ponderosa."
Operation Ponderosa has been an ongoing effort to protect sensitive habitat, but like so much else, it faced some twists and roadblocks this year.
And as she worked to protect a forest refuge in arid West Texas, Poloskey found a bit of a refuge of her own in the midst of a pandemic.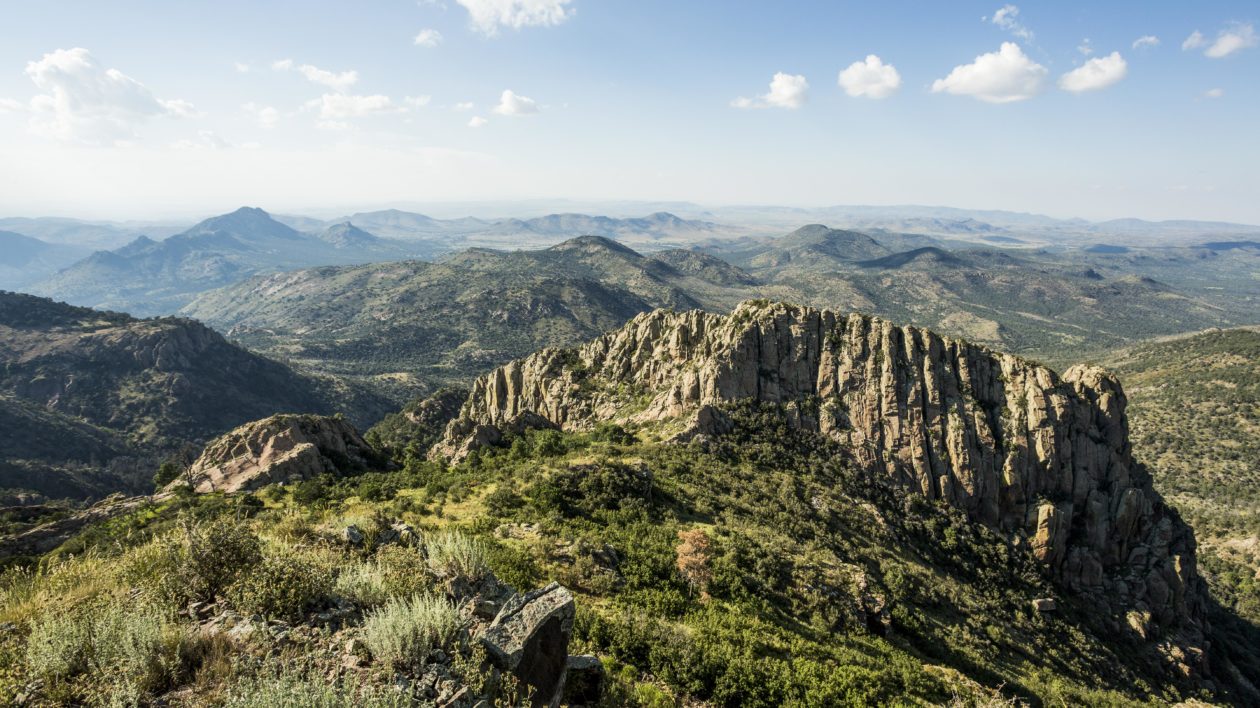 Sky Island
Ponderosa pines are one of the most widespread conifers in North America. They cover vast ranges in the Rockies. But it's a different story in western Texas. There, the ponderosas exist in much smaller numbers, existing as "sky islands" on just three mountain ranges. One of these ranges, the Davis Mountains, is home to the largest population of ponderosa pines in Texas, and much of that population occurs on The Nature Conservancy's Davis Mountains Preserve.
While they may cover a smaller area in Texas than in other parts of their range, the ponderosas there are disproportionately important for biodiversity.
These ponderosa "islands" are cooler and wetter than the surrounding desert, providing critical habitat and drawing a wide range of wildlife. Birds like Rivoli's hummingbirds, buff-breasted flycatchers and long-eared owls seek refuge there. Wide-ranging species like black bears use the habitat as they move across the landscape.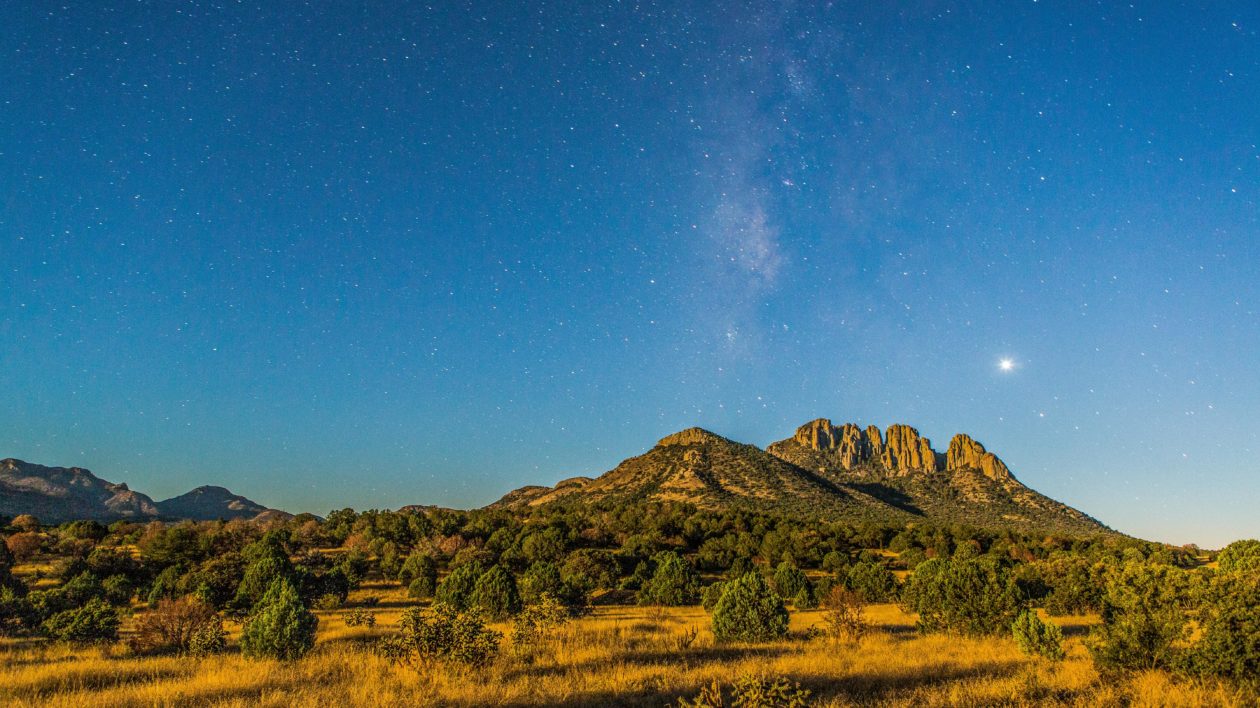 "The ponderosas make the Davis Mountains," says Poloskey. "They are why these mountains have amazing biodiversity. But the ponderosas are facing some serious threats."
Like fire. In 2011 and 2012, fires roared through the Davis Mountains. As with other ponderosa pine forests, fire is a natural component of the Davis Mountains ecosystem. But fire had been suppressed for generations. From the early 1900s to 2005, ecologists estimate that forest density increased ten times that of historic levels.
The lack of fire favored other tree species like juniper and pinon, species typically thinned during fires. Drought led to increased pine bark beetle infestations, resulting in a lot of dead trees.
"There was an incredible amount of fuel," says Poloskey. "Lightning strikes led to devastating fires."
Those fires wiped out more than 70 percent of the ponderosa pine population.
Since then, The Nature Conservancy in Texas and the Texas Forest Service have been working to study and restore the pines on the Davis Mountain Preserve, a 33,000-acre property.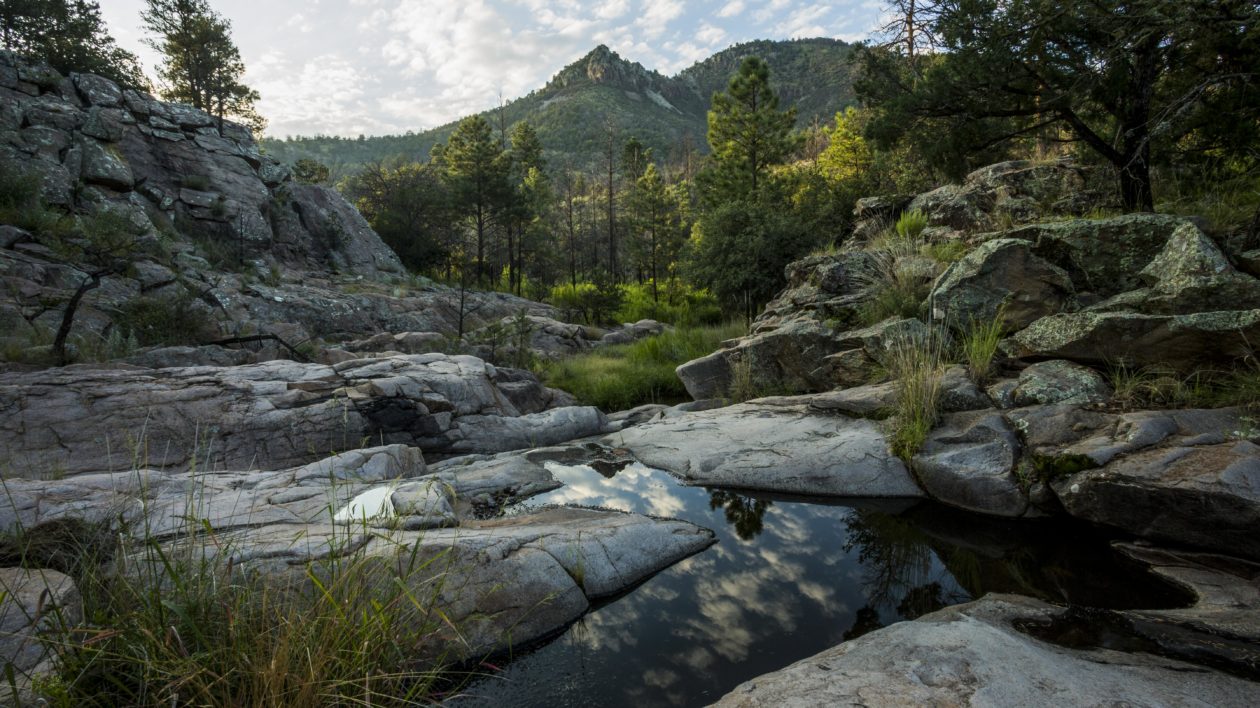 A Ponderosa Rescue Mission
Operation Ponderosa has taken a multifaceted approach to ponderosa restoration. Forest managers thinned stands to make them more resilient to fire and climate change. Replanting seedlings has been, at best, challenging. Initial seedlings failed to take hold. Gophers gnawed seedlings as fast as they were planted, requiring rodent-proof fencing to keep them out.
This year, Operation Ponderosa focused on genetic research to increase the success of replanting and restoration efforts. The Conservancy required that all seed used for regeneration in the study originate from trees in the Davis Mountains. However, sufficient seed was not available for collection on the preserve.
Genetic analysis will help identify closely related populations, aid in selecting suitable populations to collect seed from and proceed with restoration efforts.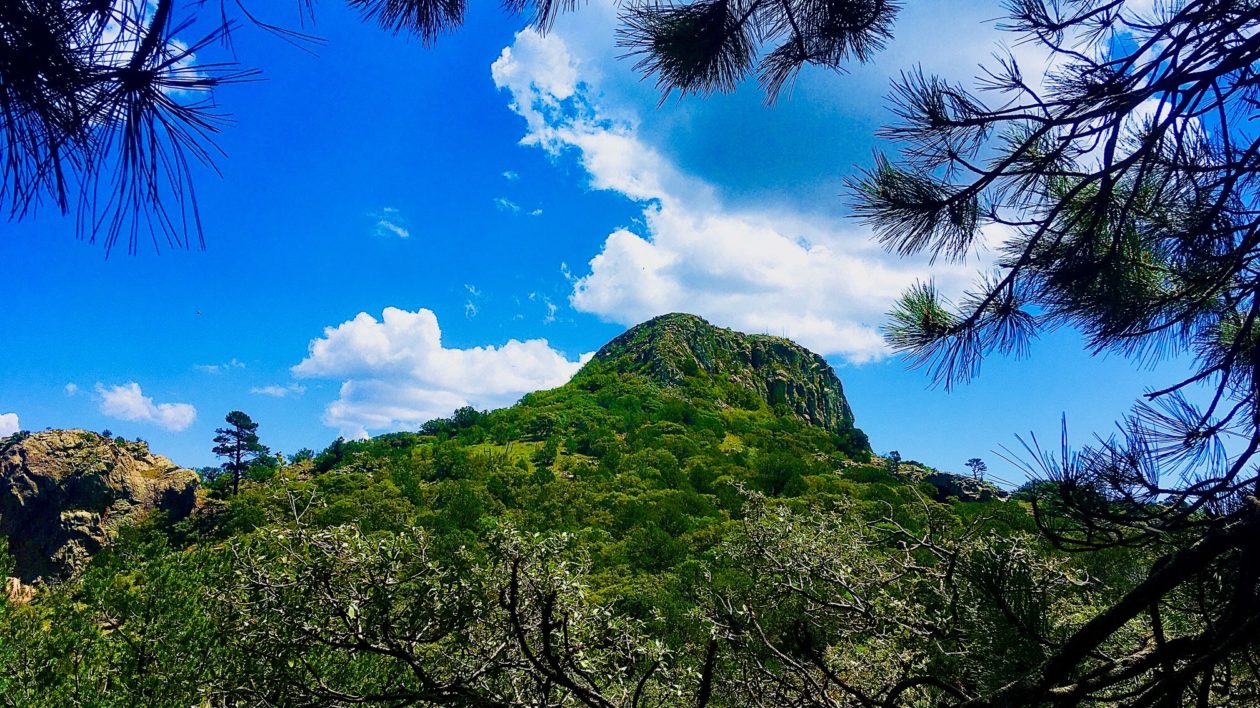 The ponderosas are found at elevations from 4,900 feet to 8,300 feet, and researchers needed to understand how related (or not) the trees were at different elevations. They wanted to know if the stands were the southernmost population of one ponderosa subspecies, or the northernmost of another. This information would help conservationists determine where seeds needed to be sourced to maximize the best success for tree survival and growth.
The research had the urgency of a conservation rescue mission. To succeed, time was of the essence. Operation Ponderosa needed boots on the ground: teams of field crews collecting pine needles to determine genetics.
But there was one big monkey wrench thrown into the mix: It was 2020. Field crews traveling together were not safe. Due to travel restrictions of both The Nature Conservancy and the Texas Forest Service, it looked like the effort would lose a year of critical research.
Tara Poloskey had another idea. No field crew, no problem. She'd collect the pine needles – all of them – alone.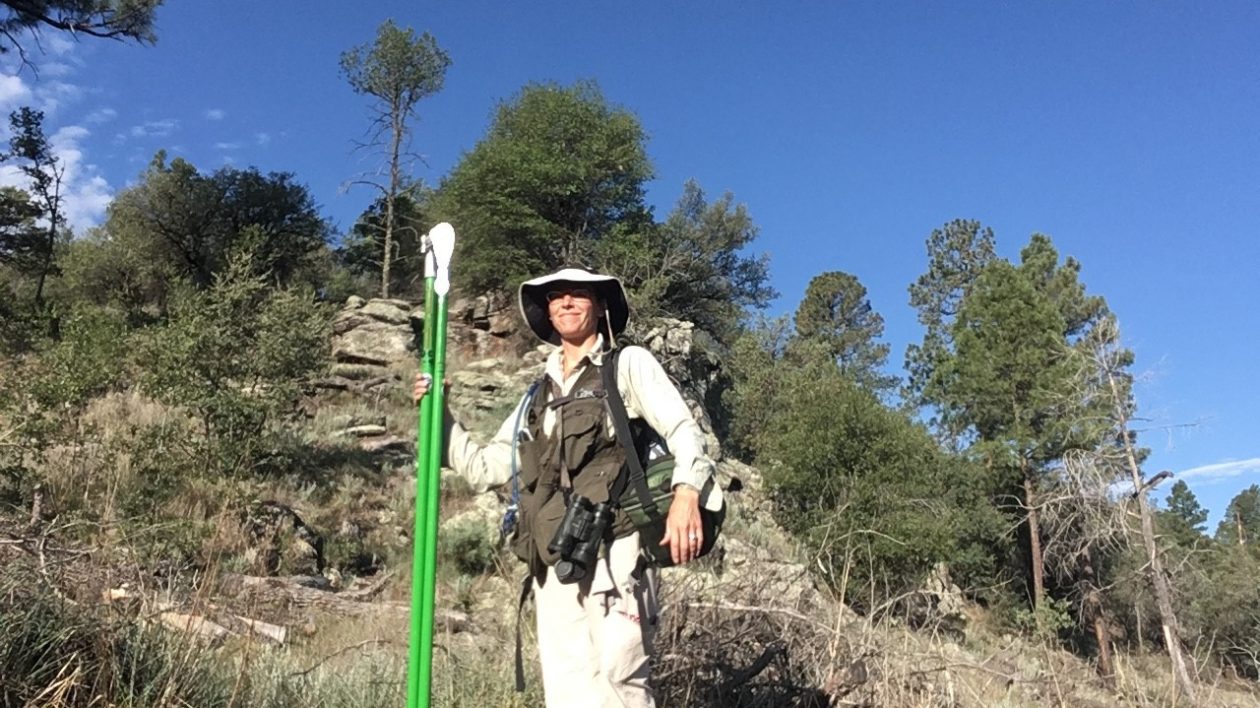 Tree Hugger
Poloskey faced her own pandemic work challenge at the start of the summer. "My job was planning events," she says. "That came crashing to a halt. So I had time."
Like many Conservancy staff, she was also trained as a biologist, even if her current job didn't involve research projects. "I jumped at the chance to do fieldwork again," she says.
And she set about collecting about 2,260 pine needles on her own, collecting from trees at six different elevational ranges. A volunteer, Garrick Stephens, helped with the highest elevation collections, but otherwise, she was out in the Davis Mountains on her own.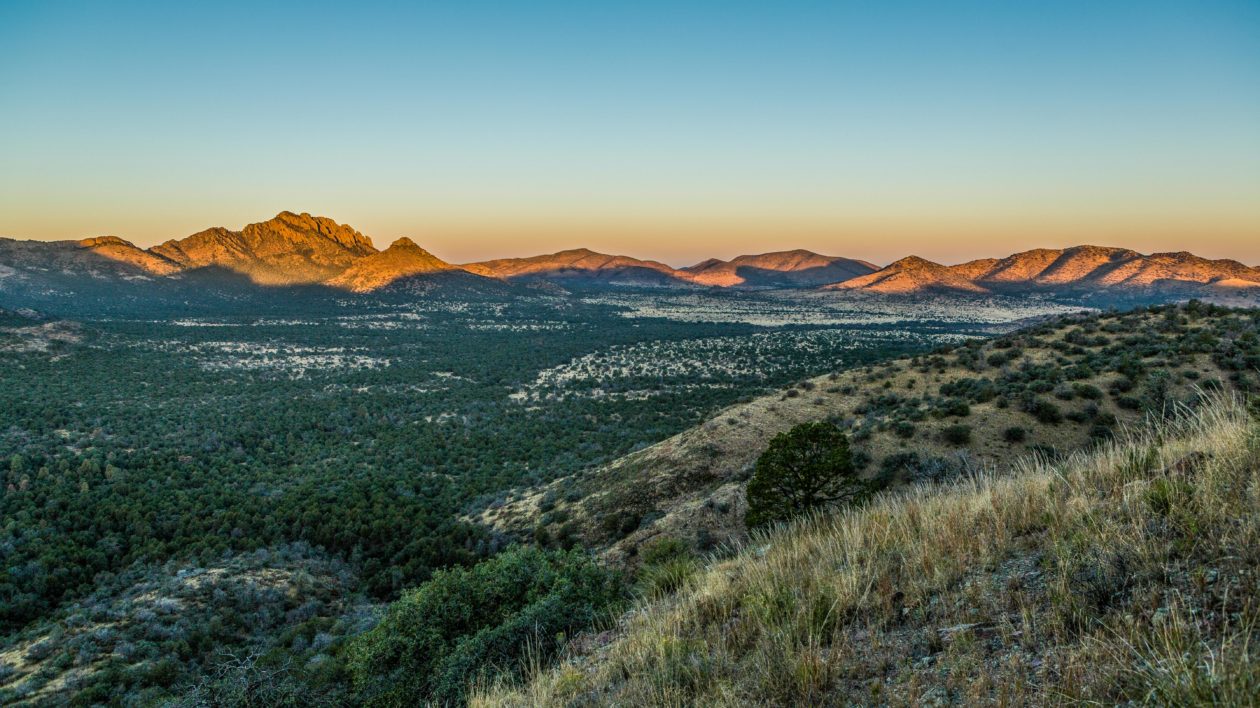 "I've backpacked and camped a lot," she says. "But I have never been out in the Davis Mountains, for multiple days, ever. I have never been alone in that place. And by doing so, I could make a difference."
The work was not easy. She had to carry a backpack cooler to keep pine needles fresh, and a vest filled with GPS, pencils, tags, data forms and other gear. And she had to carry the 17-foot pole saw to clip branches high over her head.
She was looking for established trees, and each collection had to be at least 100 meters from the last, to ensure the trees weren't closely related. "For some of the established trees, the first branches were 20 or 25 feet up," she says. "I sometimes had to really reach and lean to clip them, which could be a bit scary if they were on a cliff."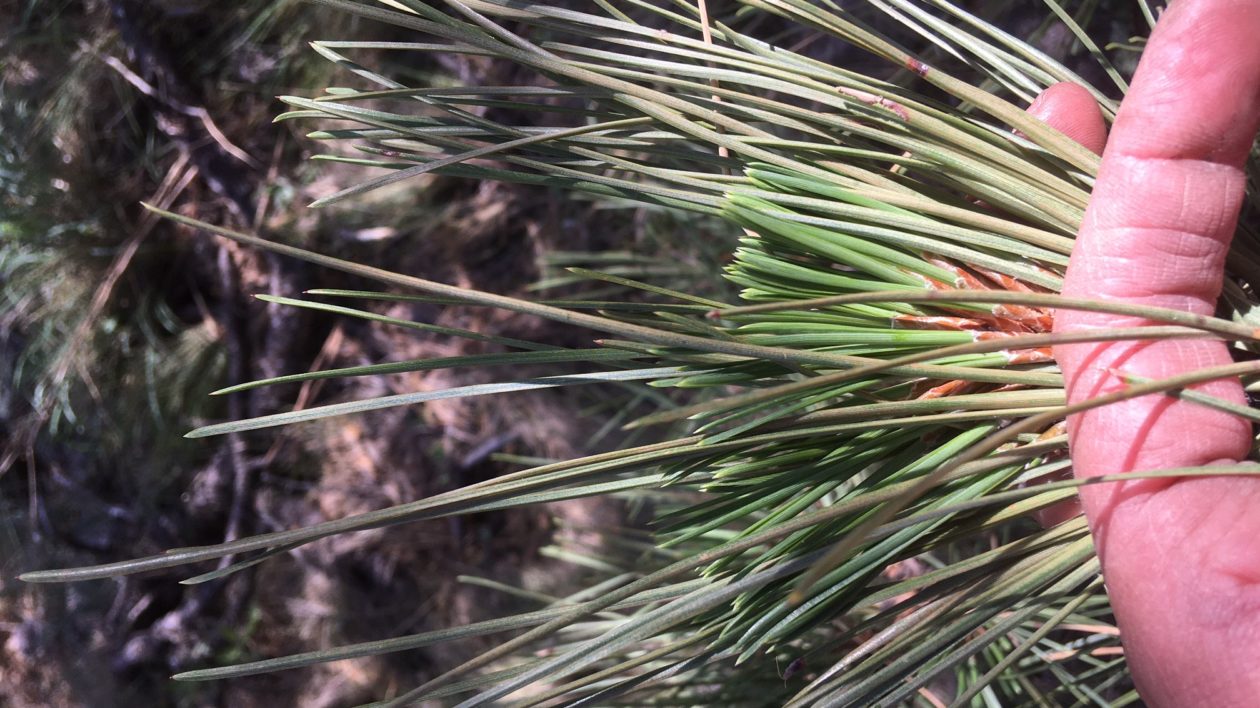 She also had to contend with monsoons, big storms that rolled in most afternoons. "I was often racing the monsoons, and at high elevations they could come out of nowhere," she says with a laugh.
For the samples, she needed a clump of 30 full needles. As anyone with a natural holiday tree knows, needles break down fairly quickly. For that reason, the collected needles immediately went to a backpack cooler as they had to be kept at 50 degrees within 30 minutes of collection. Then she had to get back to her all-terrain vehicle, where a larger cooler was stored.
After each collection, she paused for a second and hugged the tree. "It sounds cheesy, I know," she says. "But I did it. I hugged the tree and thanked it, every time."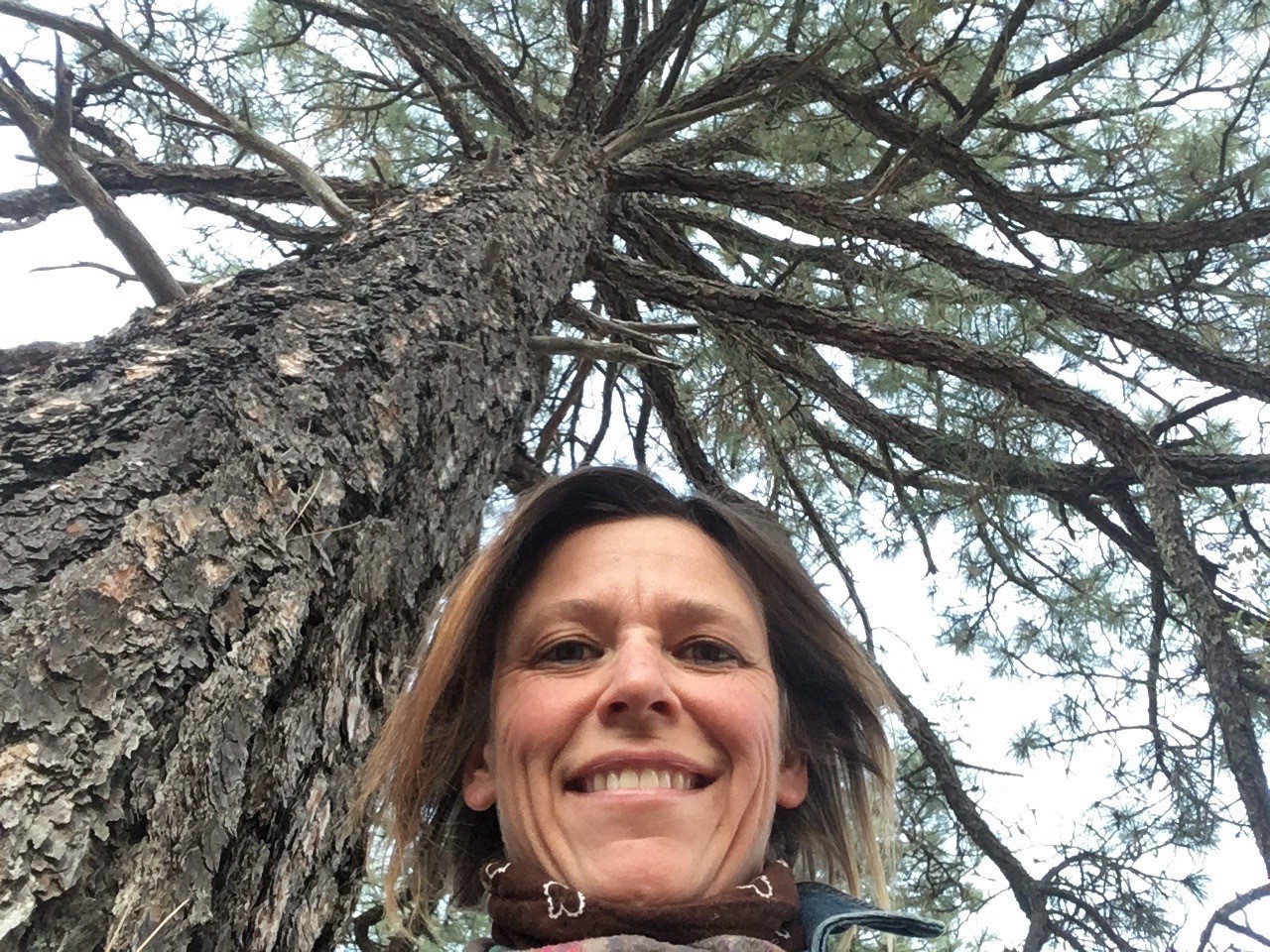 Blood and Sweat, But Hold the Tears
When she returned home from her collection, she overnighted them to a research lab in College Station, Texas, which could present its own stresses. "With the pandemic, shipments could be delayed," she says. "There was one time when it was 100 degrees, and the shipment took two days. I was on the phone, panicking. That was two days of high anxiety. I feared all of my blood and sweat was going to be lost."
It wasn't: the pine needles arrived safely to the lab. (She toasted the moment she received confirmation with a glass of champagne). And even though the waiting was not pleasant, Poloskey emphasizes that while there was plenty of blood and sweat this summer, there were not tears. Cliff edges, monsoons, heavy gear: all seemed a small price to pay for the chance to be out in the Davis Mountains.
"It was wonderful, so good for the soul," she says. "I'd see elk most days. But I wouldn't see planes or have cell phones buzzing. My sanity needed it this year."
She concluded the summer completing the task and looking forward to the next step of Operation Ponderosa. The genetic research should help direct where to source seeds. There will be continued thinning of stands to make the forest healthier. And tree plantings will continue for at least the next ten years.
"This is an effort to give these forests a chance in the face of climate change and other threats," she says. "There is tremendous passion for ponderosas here, and the biodiversity they support. I really hope this hard work means that some day, we can see this forest as beautiful and vibrant as it once was."