Before this morning, I had never seen a bittern – despite spending a fair amount of time in wetlands looking for them. These wading birds have a unique call but are noted for being skittish and hard to find.
In the past ten minutes, I've seen a dozen: one American bittern and 11 least bitterns. I'm in an airboat gliding across the glassy surface of The Nature Conservancy's Emiquon Preserve, a restored floodplain wetland located along the Illinois River.
The morning has been a parade of birds: black-crowned night herons and wood ducks and white pelicans and ospreys. But by Emiquon standards, it's a slow morning. Come autumn, more than 100,000 ducks and other water birds could be using this wetland on any given day.
Today, though, offers a steady supply of avian eye candy. As we drive through the wetland, it almost feels primeval. Almost. After all, just yesterday I drove through seemingly endless cornfields to get here. As often happens on road trips, my naturalist's curiosity has me wondering what these lands once held, what creatures roamed here, what the terrain looked like before the plow. You can't squint hard enough to imagine prairie and wetland.
At Emiquon, you don't have to squint. You can see the blooming lotus flowers, the herons and muskrats and ancient fish. But when I visit Emiquon, I'm not taking a nostalgic glaze into the past. This is a look to the future, of what wetland restoration can offer for both people and nature.
The Once and Future Wetland
People have lived in this part of central Illinois for at least 12,000 years, creating a rich and well-documented history. There have been piles of books and articles written about this cultural tapestry. Here's a short version.
It's pretty clear why the Upper Mississippi cultures first settled in this area: an abundance and diversity of fish and game. These cultures eventually lived in large communities and built religious and burial mounds along Emiquon.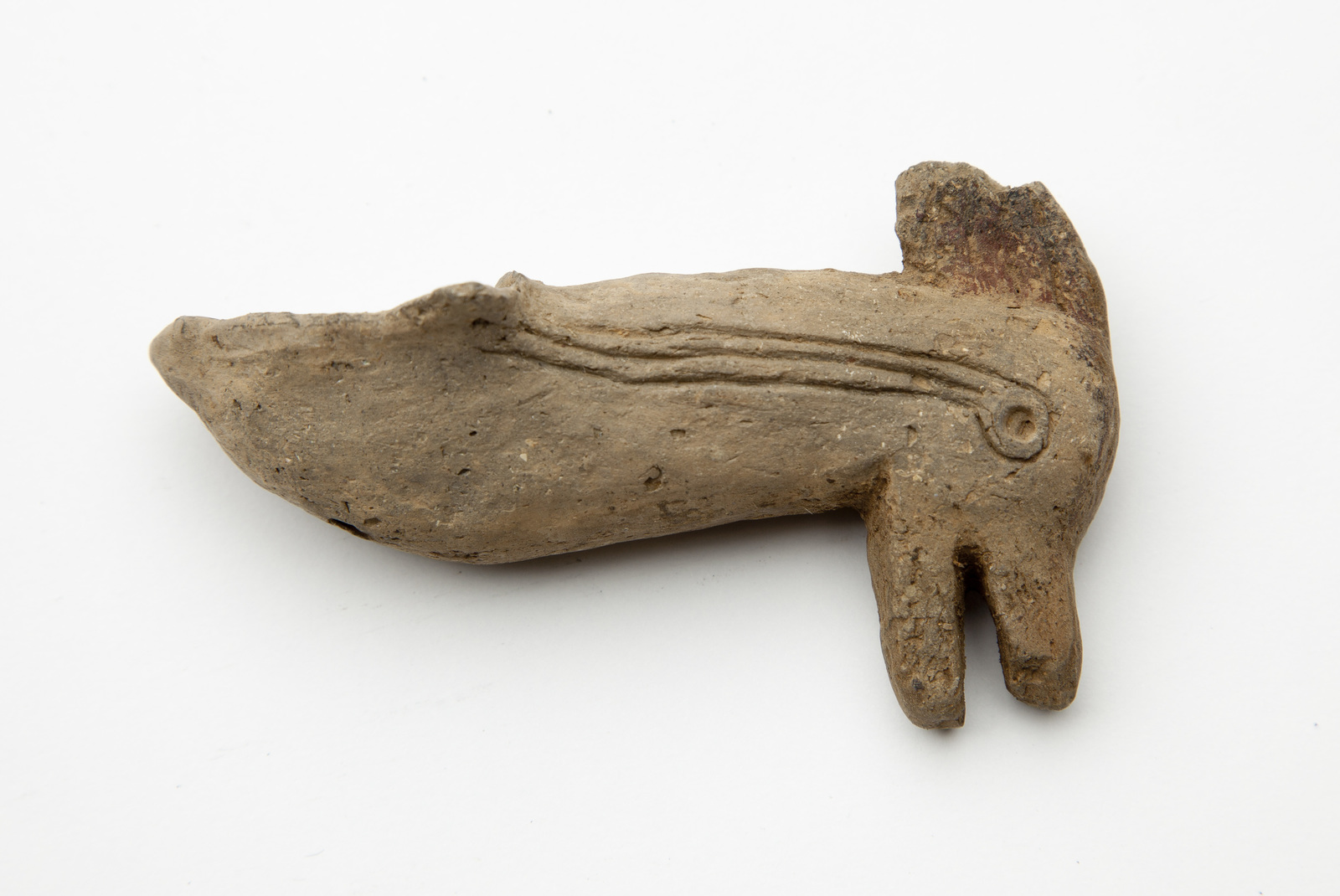 "Many people assume that it was the river that drew people, but it wasn't," says Doug Blodgett, director of river conservation for The Nature Conservancy in Illinois. "It was the floodplain wetlands. That is what made this area so productive. It abounded in waterfowl and fish."
This abundance continued to draw people to the area into the 20th century, when the floodplain wetland was known as Thompson. The Illinois River at the time supported the largest commercial inland fishery in the United States. Freshwater mussels were harvested for their shells, which were used for buttons. Outdoor magazines celebrated the Thompson Lake area as destination for sport fishing and waterfowl hunting.
But those floodplains were also highly productive for farming, and the next chapter in Thompson Lake's history was a familiar one throughout the Midwest. Beginning around 1919, the wetland was leveed and then drained and converted to agriculture.
Soon it would be hard for anyone to see the area as a lake that provided habitat for thousands of waterfowl and largemouth bass. The story was now one of farming, and often a quirky one. At one point, an entrepreneurial farmer raised bison, elk and even ostriches. But by the 1990s, the area formerly known as Lake Thompson was a sprawling cornfield with a large cattle feedlot.
Then, in 2000, The Nature Conservancy purchased 7,800 acres, with a goal of "restoring and sustaining a world-class functional floodplain wetland complex." But, after 90 years of intensive human use, could it really be restored? Many, including some Nature Conservancy staff, thought that the answer was "no." But other staff and donors had a vision.
From 2001 to 2006, Conservancy staff worked with a long list of partners to plan an extensive restoration of the floodplain. "In the spring of 2007, a new era dawned at Emiquon," says Blodgett.
Build It…
Conservation writers are fond of comparing restoration projects to Field of Dreams, the nostalgic film in which Kevin Costner constructs a baseball field in an Iowa cornfield, and in so doing brings backs baseball's biggest legends. "Build it and they will come," is the famous movie quote, and many of us have used it to describe conservation projects. Over-used it, actually. I'm guilty.
In the case of Emiquon, it's especially tempting, because like Costner's baseball diamond, this restoration site takes the place of a cornfield. And there's truth to the movie quote, even if the reality is a bit more complicated.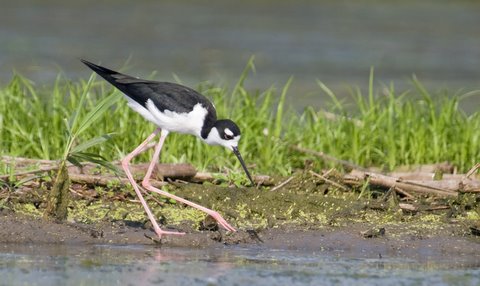 It's true that it did not take long for native plants and wildlife to start coming back. Conservancy staff and partners did some plantings of native species, but the reality is that most of the native wetland plants reestablished themselves.
"There were people who said we'd never be able to restore a lake bed," says Blodgett. "It's been farmed for decades. But once the water returned, a lot of native plants returned with it."
Lotus, for instance, once provided food and cover for wildlife along much of the Illinois River. "Now it's almost non-existent," says Blodgett, as we look out at plentiful lotus blooming before us. "The lotus seeds can remain viable for a long time. Some have been found to be viable after a thousand years. The seeds were still here. They were just waiting for the right conditions."
As water and native plants returned, the birds came, too. Emiquon Preserve now often attracts the highest numbers of migrating waterfowl on the Illinois River. More than 285 bird species have been documented on the preserve, including threatened and endangered species.
The Conservancy stocked fish, but at least 17 species of native fish came back without human help. River otters, beavers and muskrats quickly found the wetland and made it their new home.
So, yes, if you supply habitat, the wildlife will come. But restoration is only in part about the initial building and then letting nature take its course.
Attention to Detail
When you're out in the middle of Emiquon, wildness is everywhere. White bass attack shoals of shad, cormorants squawk from the branches of trees, dragonflies buzz overhead. But this is not solely nature taking its course.
From the beginning, Conservancy staff worked with the local community, researchers and other non-profit organizations to shape the management of the wetland. Early on, some wanted the wetland to be naturally connected to the Illinois River, as it was in the early 1900s. But since that time, the river had become polluted with toxins and overladen with sediment. The notoriously invasive silver and bighead carp lived in high densities.
"Returning Emiquon to exactly what it was is not possible," says Blodgett.
Conservancy staff decided to have a managed connection to the Illinois River, and with private donations, constructed a one-of-a-kind structure that allowed water to flow via gravity either to or from the river.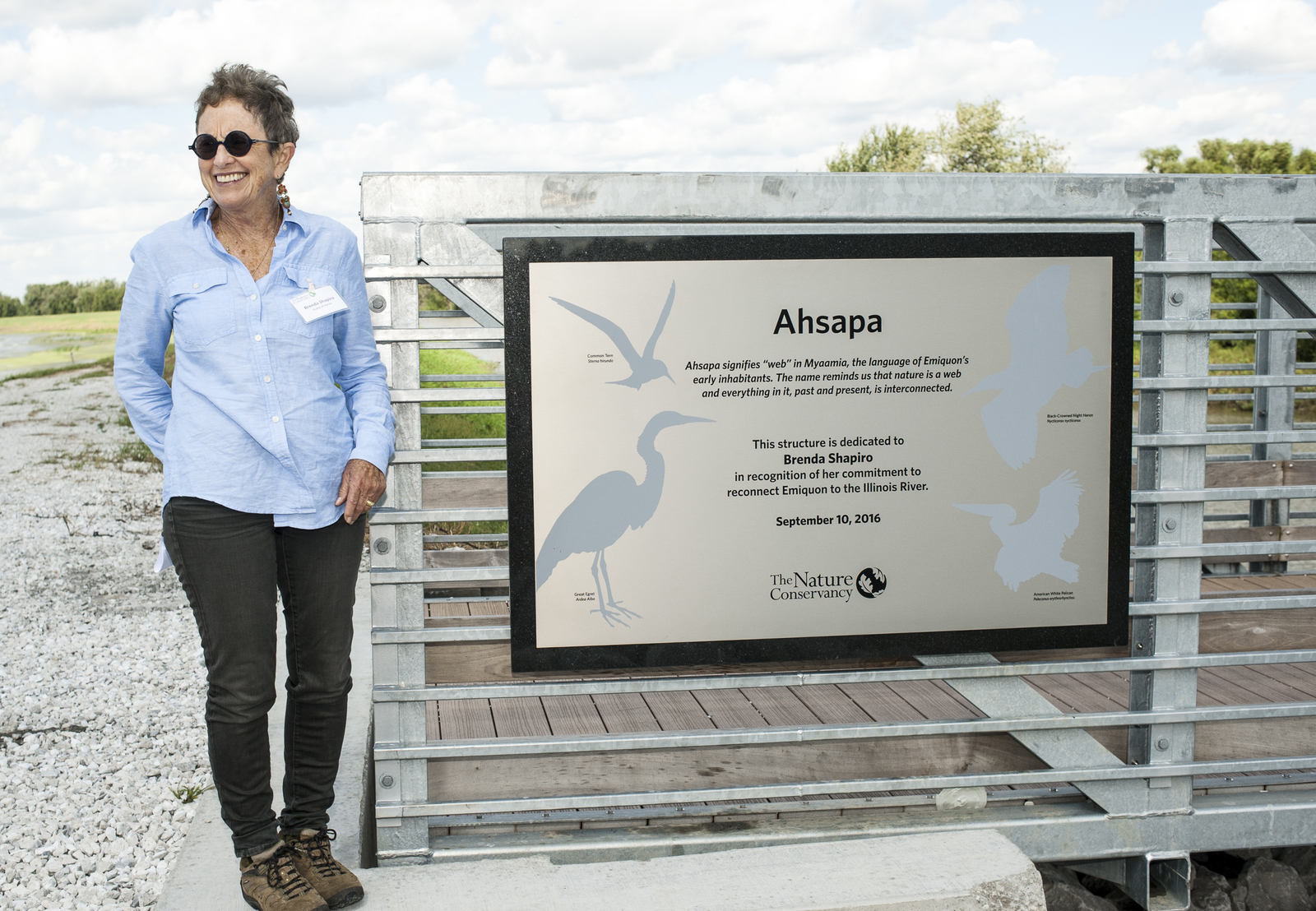 "It allowed a lot of flexibility in managing the floodplain," says Blodgett. "We could try new and different things. Historically, Emiquon was a dynamic system, with changing water flows always changing the habitat."
By managing water flows, the Conservancy could actually better re-create "natural" conditions. And Emiquon has responded in ways no one could predict. "The wetland has been amazingly dynamic," says Blodgett. "It changes from year to year, and from season to season. One year you might have a specific habitat in one area of the preserve, and the next year that habitat will return, but it's in a completely different place. The preserve is so diverse. Just traveling a short distance, you can have completely different plant communities, different fish, even different waterfowl using it."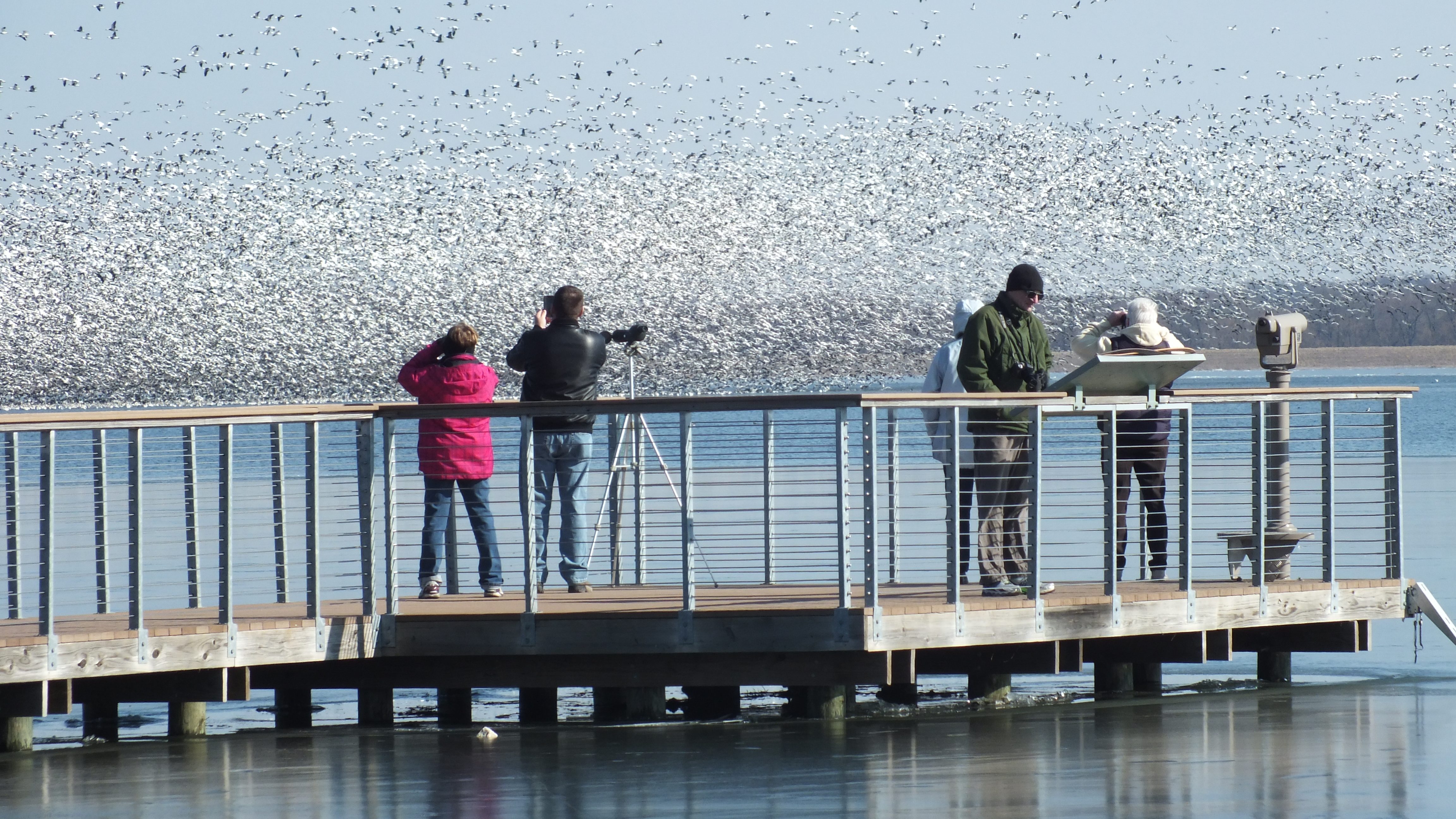 The water management is just one aspect of the preserve. After spending several days at Emiquon, I could not comprehend the many details that staff had to take into account. They're managing water flows, invasive plants and infrastructure. They are constantly responding to requests from visitors and the local community. Managing such a large property requires that a fleet of trucks, tractors and boats, all of which have to be maintained.
Even the preserve headquarters itself has become a conservation project. "When we looked at building our office, we knew we had to walk the walk," says Jason Beverlin, deputy director of river conservation. "One of the goals for Emiquon is to have our work replicated by others. That applies to our buildings as well."
The new office is LEED gold certified, the industry standard in sustainable buildings. Its solar energy offsets its annual energy usage, and the building contains a variety of energy efficiency features.
A Model for Restoration
A key component of Emiquon is an extensive research program. Much of that research is conducted by universities and other partners, like the Illinois Natural History Survey. "We now have monitoring and research programs looking at nearly every aspect of the preserve," says Blodgett.
That creates an impressive dataset, and also allows staff to test effectiveness of new restoration techniques. The longest waterfowl survey in the country takes annual censuses on Emiquon (the subject of a future Cool Green Science story). The journal Hydrobiologia devoted an entire recent issue just to research done at the preserve.
Not everything works. I first visited Emiquon in 2012, and one of the stories I wrote was about a nascent program to use Emiquon as a propagation site for native freshwater mussels. Despite several attempts, though, no juvenile mussels were produced.
"Even when things fail, we learn something new," says Denim Perry, the Conservancy staffer who headed the project. "We learned how sediment affects mussel propagation. Next time we will know the habitat conditions that we need to be seeking."
Lost mussels aside, you will not find many doubters today. Not when the quacks of 50,000 or more ducks fill the air on an October morning, or a tenth of the continent's American coot population lands on the preserve. Or when an angler catches 100 largemouth bass in a morning. Or when school kids walk the boardwalk amidst the sounds and sights of a diverse wetland.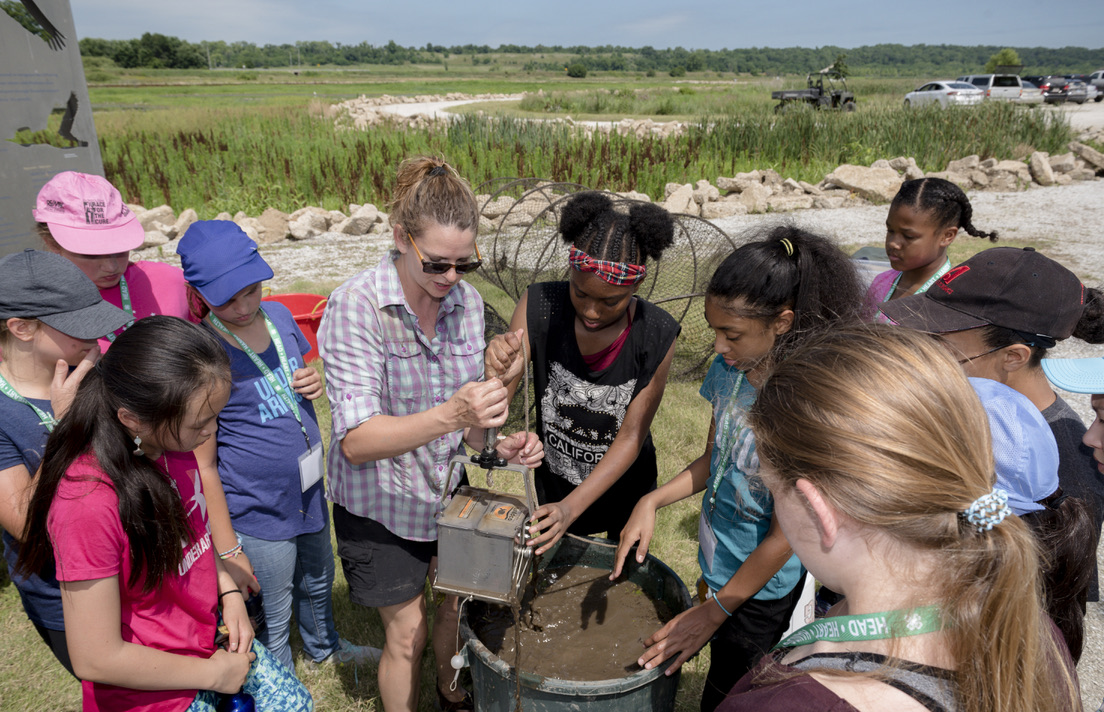 In 2012, Emiquon was designated a Ramsar wetland of international importance, the 32nd site in North America so recognized. It is hard to believe that this wetland was once seemingly lost forever, and just how quickly it returned to its importance, not only for wildlife but for people.
As I spent time on the preserve, I kept finding new surprises, new areas to explore. After the preserve staff went home in the evenings, I'd walk around with binoculars or fishing rod. One evening I stopped to enjoy eight great blue herons, all lined in a row, and each periodically stabbing into the water to catch fish. Another time I found a little backwater with lots of shortnose gar, one of my favorite fish. It seemed a place that could take a lifetime to explore.
Recently, while I was giving a talk on conservation, an audience member asked why I worked for The Nature Conservancy. I answered by telling the story of Emiquon. I told him about what people could accomplish when they work together, use the latest science, and are willing to experiment. And also a lesson into just how resilient nature can be, if we just give it a chance.