I have a confession to make: I've never been that into birds—well, at least until recently.
When I was seven-years-old, I was on a field trip at the Great Salt Lake in Utah. I don't remember much besides the insane number of bugs crashing into my skin, which was sticky with sweat and salt, and the feeling of bird droppings dripping down my forehead as an entire class of second graders pointed and laughed.
This place, these birds, were nightmarish things that I would continue to fear well into adulthood. So, when my coworker came to me a year ago with the idea to set up a kestrel nest cam at the Great Salt Lake, I'll admit I was less than enthused.
But after all of the hard work to get the camera up and running, when the kestrels started visiting our nest box, something happened that I never expected. I became addicted to watching them, biting my nails anxiously to see if the male found his mate, and audibly cheering in my office when the nest footage revealed not one, but two eggs in the nest.
Bird cams, it turns out, are a lot of fun, and kestrels in particular are fiercely cute and fascinating.
Enthusiasm is Contagious
As my colleagues and I waited to see if the female kestrel would return to nest after laying her first egg, we discussed all the things we love about these birds. Some things we had never noticed before, like the face-like markings on the backs of their heads. Other things they had thought for a while, but their fond memories resurfaced as we watched this kestrel family grow. Their love of birds was starting to rub off on me.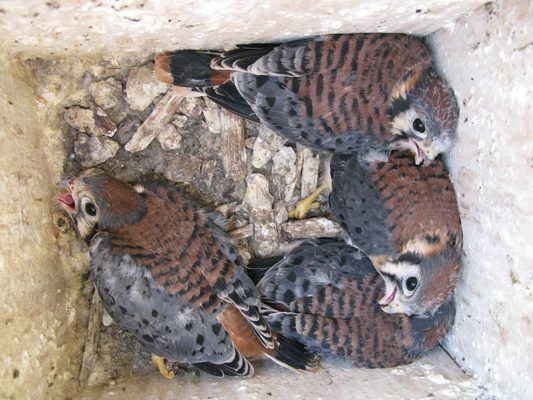 Andrea Nelson, who had suggested we create a kestrel cam in the first place, particularly inspired me. "I look at birds of the Great Salt Lake as a tapestry," she said. "We have more than 300 species of birds at the Great Salt Lake at different times of the year, migrating in and migrating out. The kestrels are just one little part of this beautiful tapestry."
Not Your Average Wetland Bird
The truth is, when we think of Great Salt Lake birds, we often think of waterfowl, long-legged shore birds, birds that are feeding on brine shrimp and brine flies, and even birds that are feeding on the fish. But surrounding this huge and wonderful lake is all of this open land. Grasslands and wetlands stretch across this unique landscape, and it is here where upland birds find their habitat.
In these ecological niches, voles, mice, and rodents can be feasted upon by predatory birds. If left unchecked, too many rodents could decimate the native plant populations, which is why birds of prey are such a welcome sight at the Great Salt Lake Shorelands Preserve.
Standing from the boardwalk, you will see majestic hawks swoop down and catch their prey. And then, in the distance, a small American kestrel hovering above the grass, with the same great ferocity, will also make its kill. This is the delightful dance of species that make up the mosaic of the Great Salt Lake ecosystem.
"These cute, little, charismatic miniature falcons are killing machines," Andrea laughs, "with super sharp talons and cool hooked beaks that are important to the greater ecosystem. They are filling this particular niche and keeping the rodent population under control."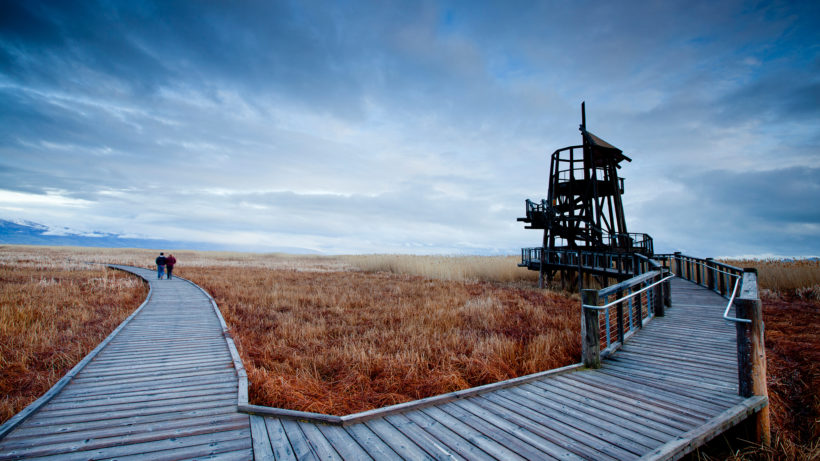 Common, But Not Unthreatened
It's easy to laugh when you see kestrels and realize they're such a powerful little package, but the reality is, these birds still need our protection.
Although kestrels are widespread across North America, they are losing their habitat to development like so many other birds at the Great Salt Lake. This area is a critical stopover in the West for migratory birds, which need lots of space to nest and feed during their visits. However, the cities nearby are expanding rapidly as the population in Utah booms, pushing new homes closer and closer to these important wetlands.
"I see these birds as ambassadors of this area," Andrea continues. "They are a reminder that these birds are our neighbors, and we need to take care of them."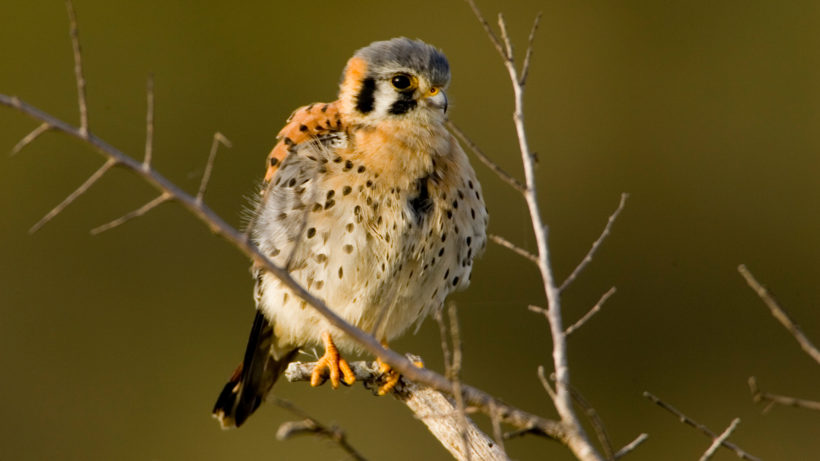 As I sit and watch the kestrel nest, my nose inches from my computer screen, I'm letting go of my old fears. I learn something new about these birds every day, and I can't help but care about what happens to them.
Like a worried parent, I grow anxious when the kestrels disappear from the nest for too long. But when the mama kestrel returns to her eggs once more, I let out a great sigh of relief. Maybe these kestrels will be okay after all. Maybe if people see what I see, they'll want to protect them too, so we can be fortunate enough to observe them again next year, and the year after that.
I may be a budding birder yet.
UPDATE: Tune in to the 2023 nest cam in May and June!
This nestbox is one of 25 on TNC lands along the Great Salt Lake Shoreline. We partner with HawkWatch International, whose army of citizen scientists monitor these boxes along with 400+ others in Northern Utah each spring, and have done so since 2013 as part of an American Kestrel Partnership project.