A Hurricane Sandy Story
This is a story of nature's defense against nature's strength, and it plays out behind the sprawling sand dunes that separate the neighboring Jersey Shore communities of Midway Beach and South Seaside Park from the sea.
Or as Dominick Solazzo, who has spent most of his life on the Jersey Shore and lives in Midway Beach year-round, puts it more succinctly, "This is a story about the dunes that stood up to Sandy."
Lucky for me, Solazzo, the President of Midway Beach Condo Association and dune beach administrator, is the perfect person tell it. After all, he's as much a part of the story—and nearly as much a force of nature—as the sand dunes he has championed for so many years.
That Was Then
Sandy, of course, is more widely known as Hurricane (or Superstorm) Sandy, but up and down the East Coast from Delaware to Maine, the storm goes by one name. Kind of like Cher or Elvis. Everyone here knows what Sandy was, and even now, five years after the storm ripped into the Jersey Shore in October 2012, the memories can still be vivid and haunting.
To me, the images from Seaside Heights, only a few miles north of Solazzo's home remain the eeriest testimonies to Sandy's power. The remains of town's iconic Jet Star rollercoaster — its twisted metal skeleton overcome by waves — seems especially emblematic of all that was lost or changed forever by the storm.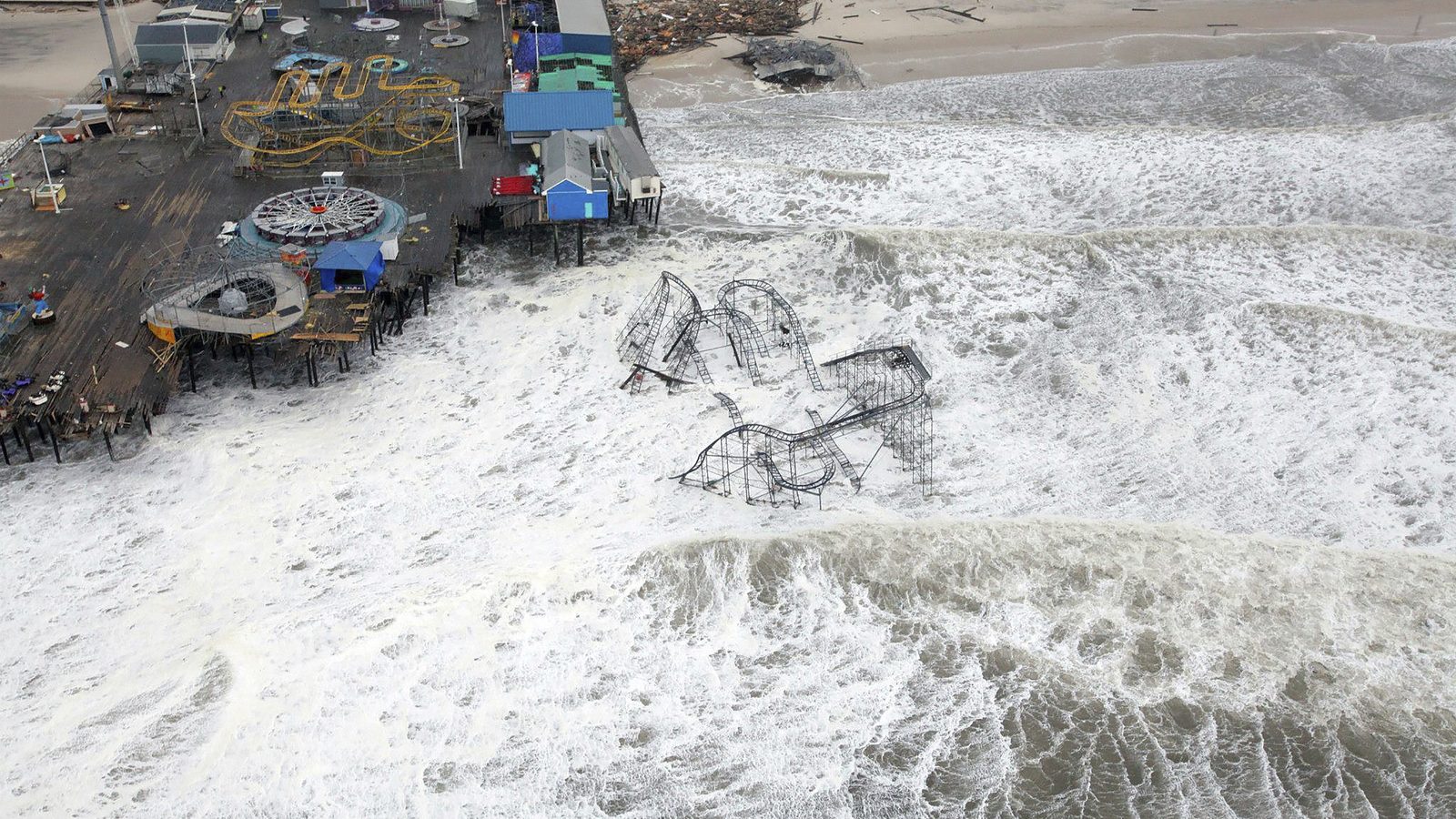 I ask Solazzo, one of the first residents to return to the island after Sandy, about Seaside Heights and he just shakes his head. The scale of the destruction he saw as he made his way down to Midway Beach was difficult to comprehend. There were houses, and sometimes even just half a house, swept off foundations and disappeared into the sea. There were torn up roads, downed power lines, smashed bulkheads, boardwalks, and piers.
And sand, sand was everywhere.
The Dunes that Saved Them
"It was just devastation," says Solazzo. "Devastation all the way to South Seaside Park and Midway Beach, but when I got there, it was as if there had been bubble over the [community]. We had no significant damage, just some wind damage, couple of lost shingles, sheds blown over, powerlines down but no physical damage to any of the homes here from the storm surge. It was remarkable."
Of course, it was the dunes that saved them. That was clear to Solazzo and other members of the community immediately. "The only logical explanation for why we weren't like everywhere else," he says, "was because we had a dune system that was able to protect us from that ocean surge."
Still, while the violence of the storm may not have shown itself in the destruction of their homes, their dunes were a much different story. A quick survey revealed how much sand and vegetation Sandy scoured away from dunes that had – before the storm – been 25 feet tall and 125-feet wide. It was a sobering glimpse of the power of the storm surge the dunes had absorbed and deflected from the homes behind them.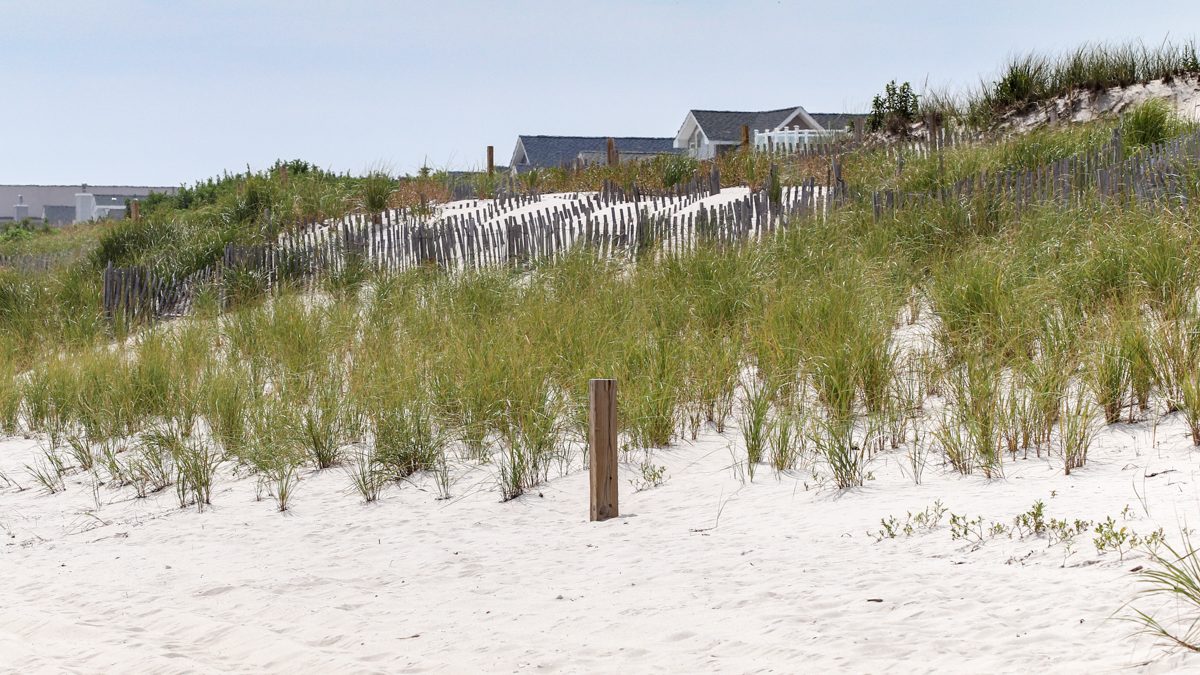 If members of the community had once privately lamented the loss of ocean views as the dunes grew over the years, they don't anymore. "Sandy really was the turning point about the choice between having dunes and having ocean views," says Solazzo. "Now, post-Sandy, it's a different understanding. The community is totally engaged and is totally bought into the idea that these dunes are the lifeline of our existence on a barrier island."
Dunes = Nature's Defenses (aka "Green Infrastructure")
There's a lot of science that shows the value of nature for reducing risk to life and property. For the last several years, the Conservancy has been at the forefront of research efforts to quantify not only the social and environmental benefits of healthy coastal habitats – dunes, coastal wetlands, maritime forests, mangroves – but also their economic value as a natural defense against storms and floods. (Similar work is ongoing to quantify the risk reduction values of freshwater habitats—like forests and floodplains.)
Most recently, a peer-reviewed paper by Conservancy scientist Mike Beck and colleagues from the engineering and insurance sectors showed that coastal wetlands—like those at the Conservancy's South Cape May Preserve at the southern tip of the Jersey Shore—prevented more than $625 Million (U.S.)  in direct property damages during Hurricane Sandy. Like the dunes at Midway Beach, wetlands help absorb water from storm surges and rain.
According to the study, published in Science Reports, New Jersey's coastal wetlands alone accounted for $425M of the savings.
"The values of healthy coastal habitats become more clear every day," says Nate Woiwode, the director of the Naturally Resilient Communities Partnership for the Conservancy,  "and in this time of climate change, viable, cost-effective ways to reduce risk from storms and flooding and help communities become healthier and more resilient are only becoming more urgent."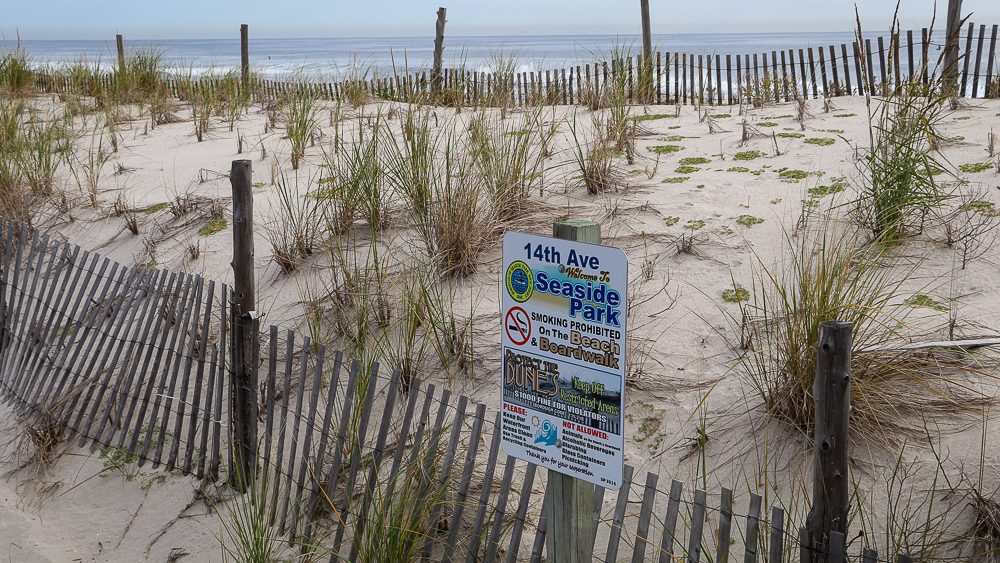 "Dunes are nature's first line of defense against erosion and flooding from storms, storm surge, and extreme high tides," says David Rouse, managing director of research and advisory services at the American Planning Association, and member of the Naturally Resilient Communities Partnership. "They're not the only line of protection, certainly, but they really help a lot in protecting inland development."
As Dominick Solazzo and the residents of Midway Beach and South Seaside Park can attest, which is why they set about rebuilding their dunes as quickly as possible. "We got the dune fencing up immediately after Sandy," Solazzo says, "and started getting our sand back from day one."
Now five years on, the dunes have regained their height and breadth, and the community is waiting on the results of an engineering study to determine how much volume they have. The answers will help determine their dune management strategies over the winter.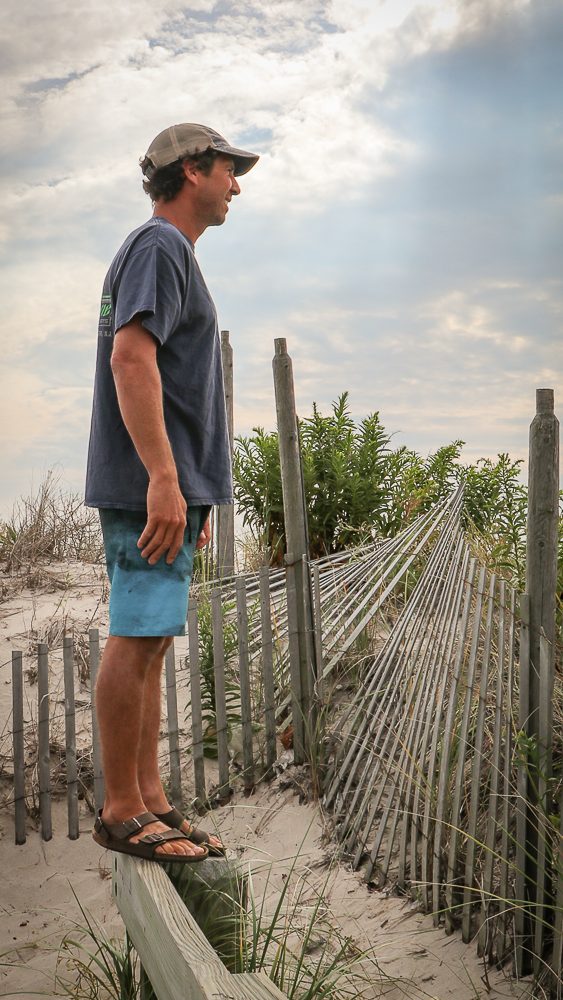 What's in a Name?
In the years since Sandy, Solazzo has hosted people – planners, elected officials, homeowners — from coastal communities all over the U.S., who come to see the dunes that saved Midway Beach and South Seaside Park. And while Sandy is – in a way – the antagonist of this story, Solazzo stresses that the dunes here have value far beyond being a hedge against disaster.
"They're incredibly important for storms, absolutely," he says. "But they're also important coastal habitat for migratory birds, and for other animals like foxes and rabbits. And they help keep sand in place and our beach healthy."
Solazzo has been championing and tending these dunes for more than a decade, coordinating dune fencing and sea grass plantings, monitoring them for erosion or damage. Even as Sandy was bearing down on the Jersey Shore in 2012, he had confidence in the dunes because they'd already stood up to years of annual Nor'Easters, those fierce winter storms that come to the Jersey Shore in much greater numbers than storms of Sandy's strength.
"There's no question, we're on an island," he says. "The ocean will rise and fall, and storms will come and go. But there's a short history of remembrance of coastal storms because of buying in and out of the community. So, it's my job to remind people that Sandy did happen before, it just had a different name. And Sandy will happen again."
Dominick Solazzo and his community do their best every day to make sure their homes and the dunes that shelter them are ready for all the storms to come.