The smugglers carried their tiny prizes tucked away in suitcases of jalapenos and dirty laundry. The spicy fruit was supposed to deflect inspections. Perhaps they thought the dirty laundry would do the same.
Another rare item sat nestled in a new box of Uncle Ben's Rice. Russians had a hard time finding Uncle Ben's Rice back home, says Nicholas Chavez, Special Agent in charge of the Southwest Region for the U.S. Fish and Wildlife Service.
From the Los Angeles airport, the six Russian men weren't carrying precious art or poached ivory. They were smuggling cacti stolen from National Parks and Indian Reservations. Some of the cacti they had were labeled appendix two, which means they aren't currently "threatened with extinction but may become so unless trade is closely controlled," according to the Convention on International Trade in Endangered Species of Wild Fauna and Flora.
The men had reportedly been looking for the rarest and most endangered plants, the appendix one cacti, but ultimately couldn't find them despite GPS coordinates pinpointing exact locations.
"They knew they were there before," Chavez says. "It means they collected or over collected it, and the collectors have taken it completely out of the wild."
The case, which moved partially through federal courts in Los Angeles in 2015, and is still ongoing today, helps illuminate a greater problem with North America's public lands, flora and fauna.
A recent study showed more than 30 percent of the world's cacti are threatened or endangered, and many of those because of illegal collecting.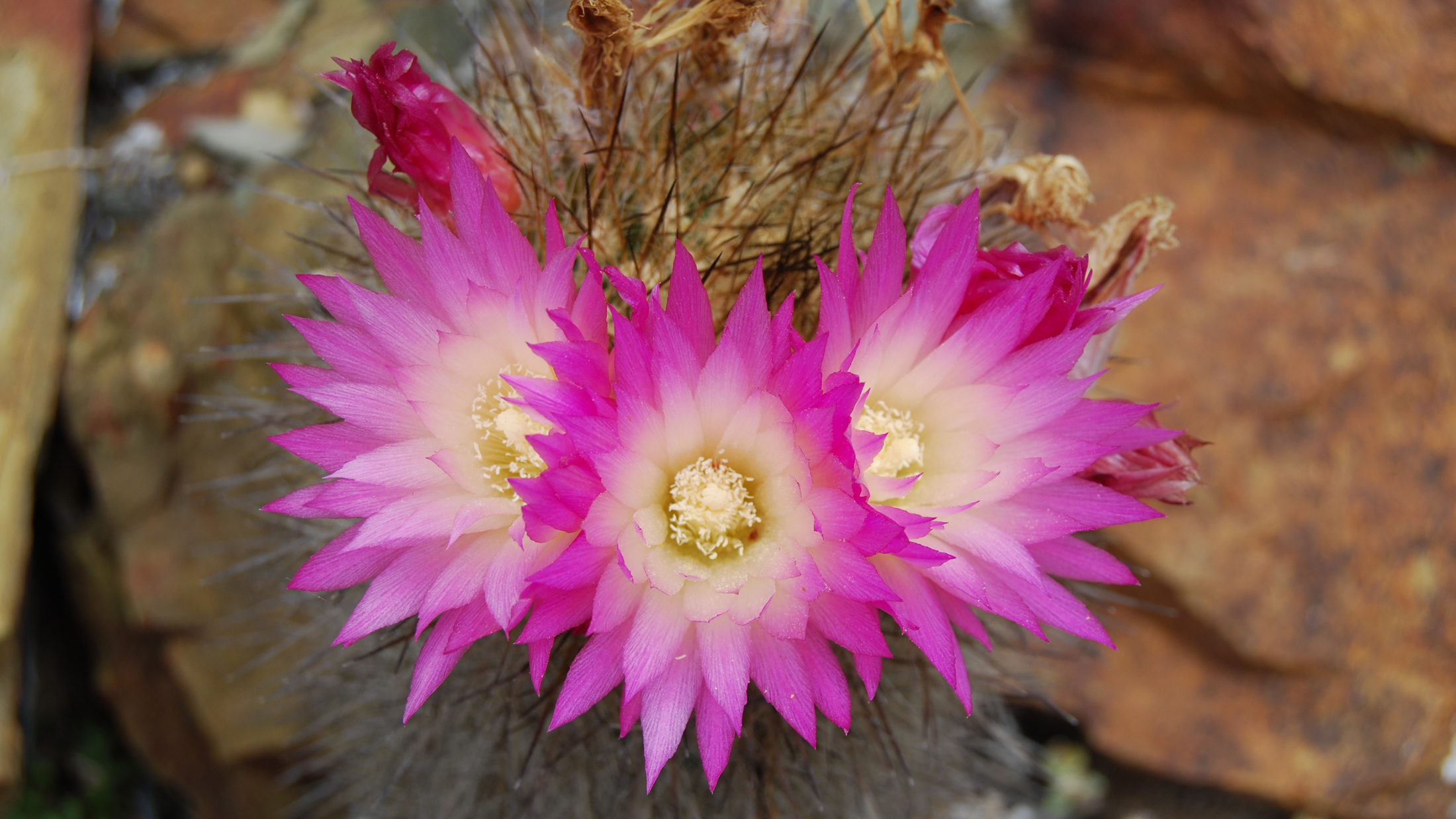 Agents like Chavez and others in North America do what they can to prevent, or catch, the smugglers, but it's a struggle in the vast expanse of the uninhabited southwestern U.S.
"I think when you look at the geography of the area and the amount of resources we have, every day is an uphill battle," Chavez says. "Some of these cacti are in the middle of nowhere. If they're in National Parks, we do the investigation. The National Parks have a lot of things to take care of and cacti poaching is one of them, but do you have the resources to patrol the areas? It's tough."
Endangered Cacti
Before unravelling the tale of Russian cacti smugglers, here is a quick lesson on cacti botany. To start, cacti are only native to North and South America (with the exception of one species found in South Africa, Madagascar and Sri Lanka). And contrary to popular belief, they grow across the continent from east to west, as far north as Canada and down to Argentina. The bulk of them do grow in the southwest U.S. and northern Mexico, but unlikely places like Florida, Cuba and Ontario host their own unique species.
The world's cacti experts have categorized about 1,500 various species, though more are still being discovered, says Barbara Goettsch, a Mexican scientist who is co-chair of the International Union for Conservation of Nature's Cactus and Succulent Plant Specialist Group.
She studies cacti with such passion her pseudonym is "greatcactus."
Goettsch is also the lead author on a recent paper, "High proportion of cactus species threatened with extinction," published in the journal Nature Plants. The paper details how 31 percent of the world's cacti are currently threatened with extinction.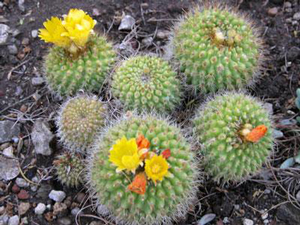 "We didn't expect them to be more threatened than mammals, for example," she says. "Twenty-five percent of mammals are endangered."
Some cacti are already likely extinct in the wild. One species called epiphyte cactus, which, oddly enough, looks like mistletoe, used to live on trees in Brazil. Its entire habitat around Rio de Janeiro has disappeared. They can now only be seen in private gardens that encompass one or two trees from the forest where the species used to grow.
Habitat loss still ranks one of the largest reasons for cacti disappearance. Species can grow in such small locations, that when that place becomes a subdivision or golf course, the plant disappears. Invasive species such as buffalo grass can outcompete the cacti for space, preventing them from establishing themselves. And ironically, for a plant known for its ability to survive in dry climates, some species are now perishing from extreme drought.
"The climate is getting just too dry," Goettsch says. "In the southwest U.S., a lot of the species will suffer from climate change as the area gets drier."
But none of these is quite as pervasive, or frustrating to researchers, as illegal collecting.
Prizes
In the world of botanical collectibles, cacti rank right up there with orchids.
Since Europeans began traveling to the western hemisphere, they've returned with samples of the land's cacti species, says Goettsch.
Newly found species have become so highly sought some researchers refuse to disclose the plant's exact location.
"The Mammillaria luethyi, only the people who described it, which is a team from Switzerland, knows where it is. There are some collectors in Mexico, a European collector in Mexico, who has spent a considerable amount of money looking for it."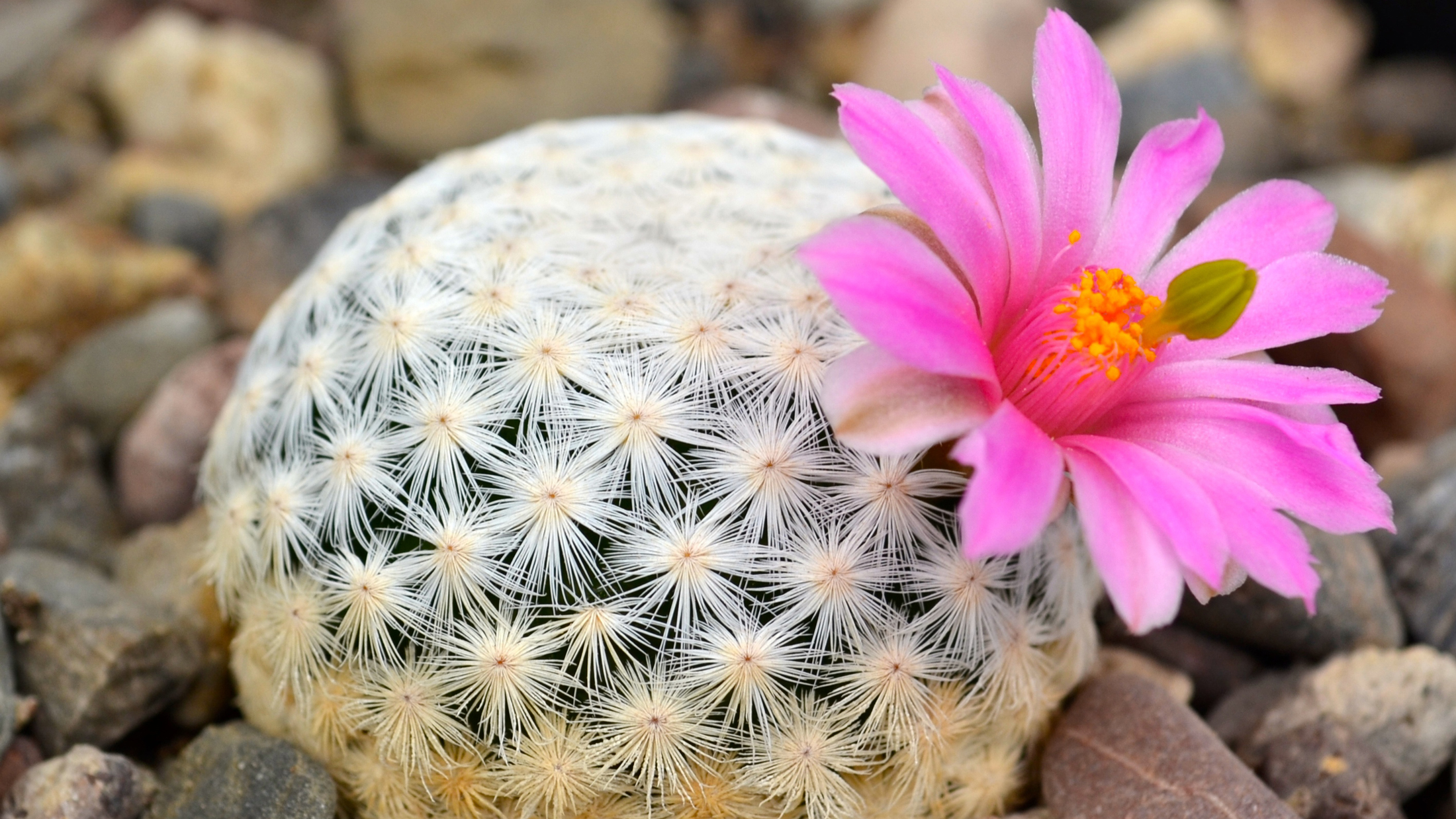 Sometimes the plants grow in such localized areas, collectors simply wipe out the population, says Lucas Majure, research botanist at Desert Botanical Garden.
A colleague of his went to check on a small population of cacti in southwestern Arizona and when he arrived, all he found were holes.
"Someone went to the population and extracted them," Majure said. "What they did with them, I don't know, they could have taken them to propagate themselves or keep or sell."
And sometimes collectors aren't just looking for a pretty flower.
The brittle pricklypear cactus, for example, is widely spread across the U.S. and Canada. But it also happens to grow in sparse populations in Ontario, Canada. Collectors will go to great lengths to collect the Ontario plants even though they're identical in every way to the ones from the southwest U.S.
"Physically, you can't tell a difference, it's a psychological difference," Majure said. "Then they can say, 'I have one from Ontario.' It's more psychological I think."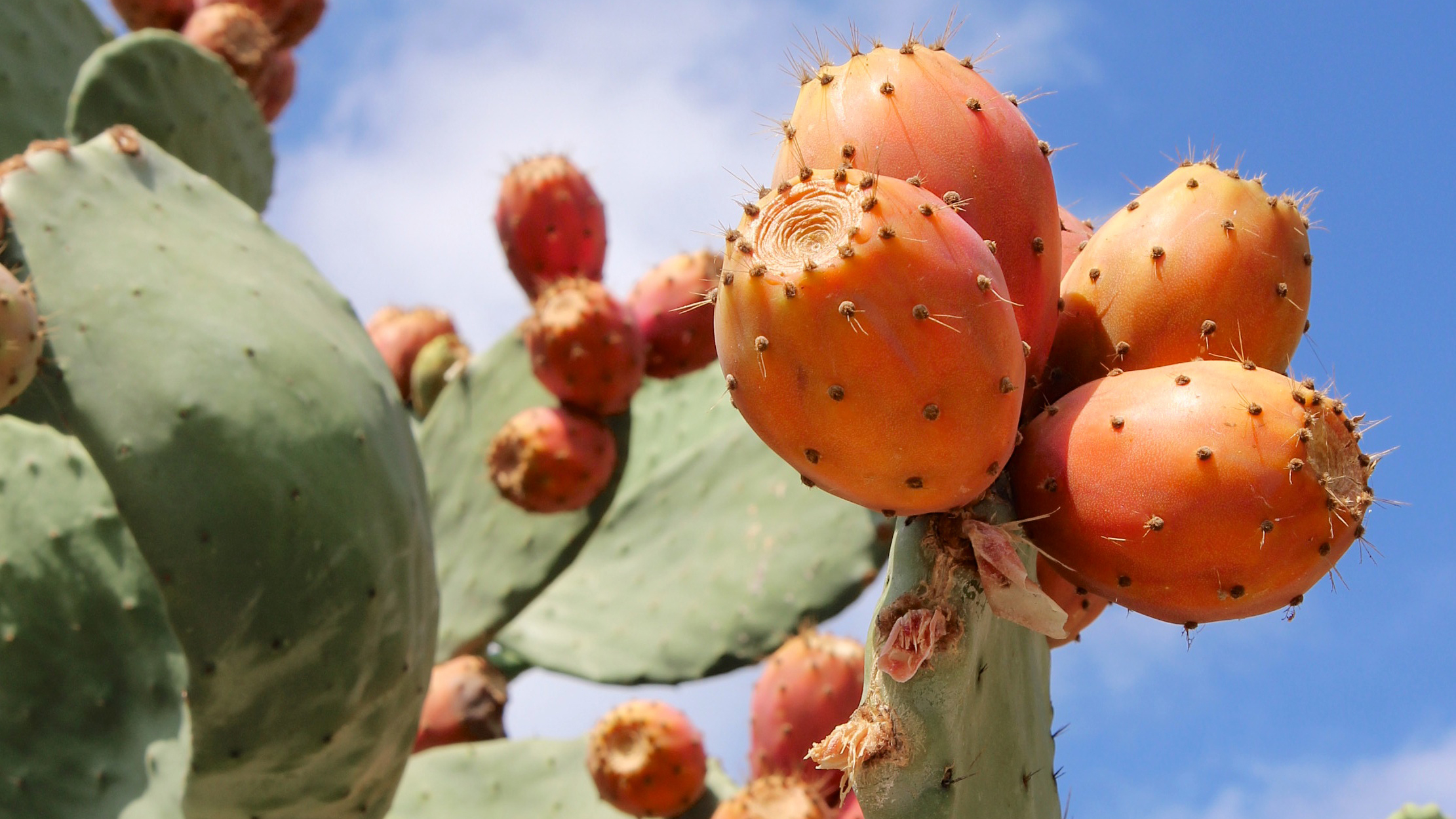 Smugglers
In 2014, a U.S. Customs and Border Protection officer told the U.S. Fish and Wildlife Service about an anonymous blog detailing exotic cacti collection. The inspector found an entry explaining an upcoming trip to the U.S., says Chavez, the Fish and Wildlife Service special agent.
Agents spent months combing through blogs and other websites to figure out exactly where the smugglers might go. The trip was based on old GPS coordinates, and their plans were to fly into Los Angeles then travel to national parks in California, Arizona, New Mexico and Texas.
"We had a very huge surveillance on these people through this time," Chavez says. "It was about a three-week surveillance we did in locations they were camping in and collecting in."
Agents contacted the six men in "an undercover status" to figure out what exactly they were doing, then again as formal Fish and Wildlife Service agents to inform them collecting cacti was illegal.
The men went ahead and collected anyway.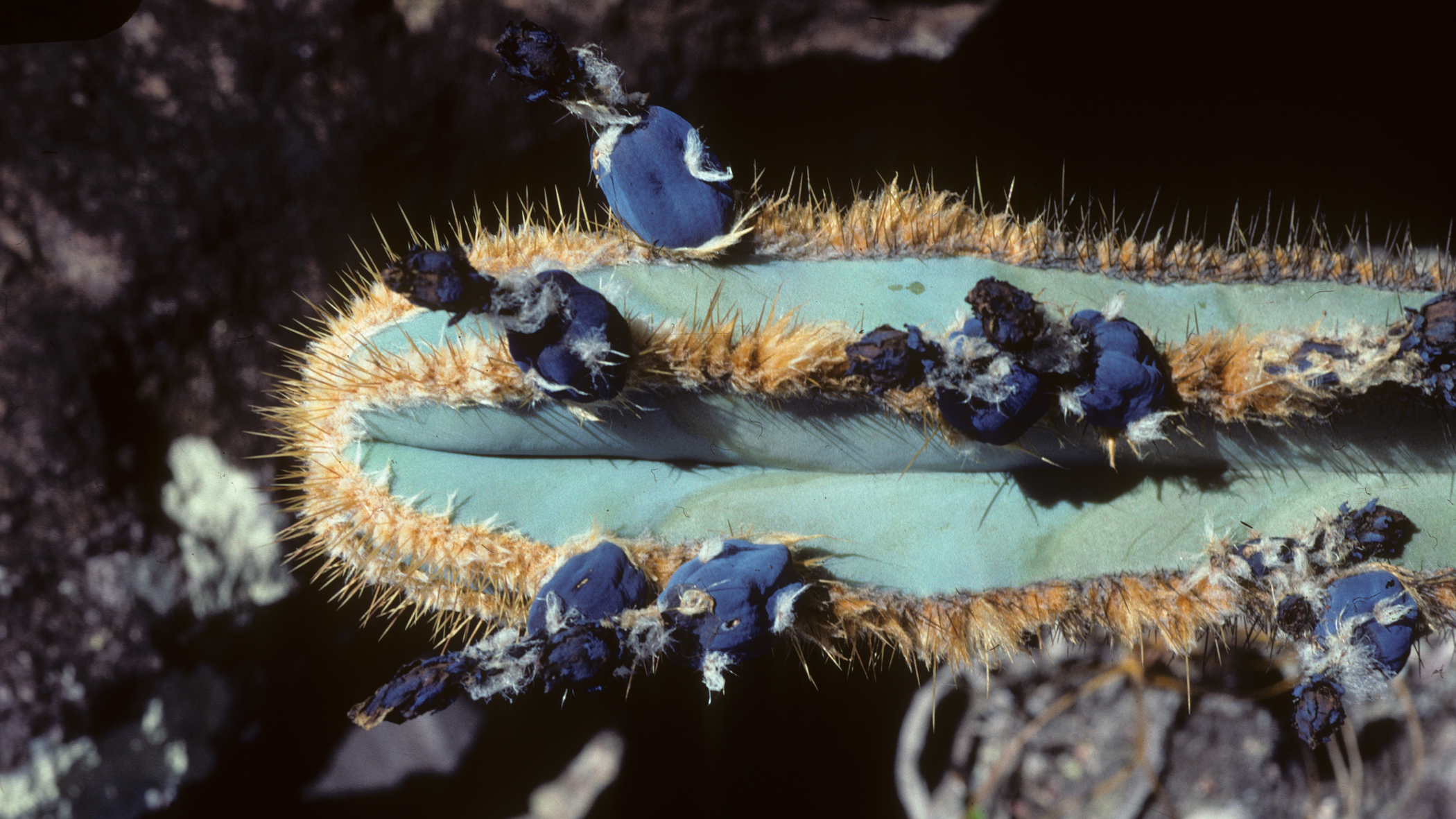 At the airport, agents found the cacti tucked away in dirty clothes, vegetables and fruits. They pulled aside each of the six men, then presented the case to the U.S. Attorney's office in L.A.
The U.S. attorney ultimately prosecuted one of the men, a Russian named Yevgeny Safronov. He was the only person with cacti in his luggage, Chavez says.
He pleaded out to one misdemeanor, paid a $500 fine, $25 special assessment and was kicked out of the country for the rest of his life.
"I don't think we have concerns with them returning, any of the six returning, but there are definitely more than six people doing this," Chavez says. "Will it have an effect on the other groups? Probably not."