Nils Bouillard stood before the raging stream, doubt circling in his head: I have to cross this?
His guide plunged in, bare-footed. Nils paused, then followed. He breathed a sigh of relief. But 10 minutes later, the narrow canyon meant they had to cross the stream again. The guide shrugged. Bouillard realized this was going to be a very long afternoon and not the gentle one-hour hike he was promised. Twenty stream crossings later, he finally arrived. And he achieved his goal: seeing an endemic species of bat.
Yes, a bat. Nils had not only trekked the treacherous path, he had traveled more than 9,000 miles from home to do so.
Last year, Nils embarked on one of the more unusual nature quests: to see as many bat species around the world as he could in a year. A Big Bat Year.
He modeled the idea on the popular concept of the Big Year in birding, where birders attempt to see as many bird species as possible in one calendar year. A Big Year might be in a yard, a county, a state or a continent. Lately, the global Big Year has achieved the status of sporting even for bird nerds, with enthusiasts tracking the travels of birding celebrities as they tick species after species. The Big Year has spawned its own sub-genre of books and blogs, and even a popular Hollywood film.
Let's get this out of the way: Bat watching is not birding. Nils acknowledges this up front. "A lot of bats are small and brown," he says. "They're not easy to see. Many only are active at night. Some species you can only determine using ridiculously difficult ID features like comparing the first and second phalanx of the thumb."
But look more deeply into the world of bats, Nils argues, and you'll find a surprising array of interesting little animals. You'll see some of the greatest natural spectacles on earth. And unlike birding – where the path is well trod – batting offers the chance for genuine exploration, even discovery.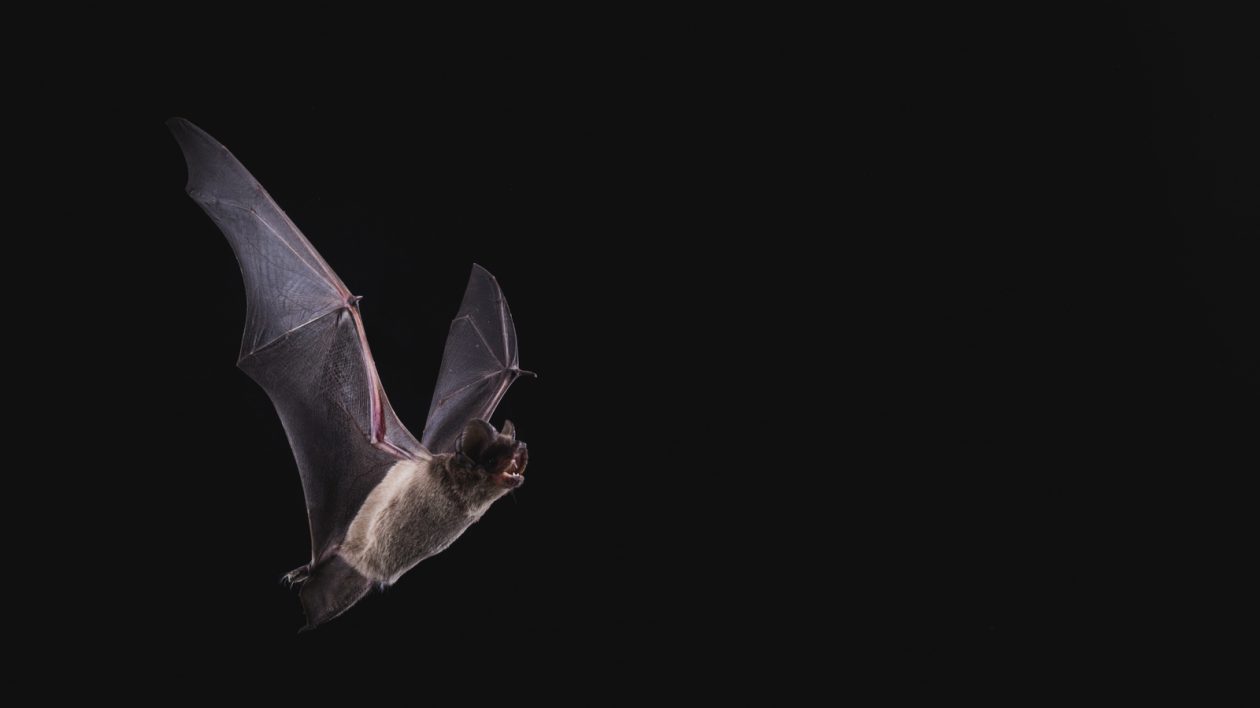 From Birds to Bats
Nils's fascination with bats began, perhaps paradoxically, with birds. He had been getting serious about birds and exploring the local natural areas around his Belgian home. He was invited to take part in a local bat survey near the town of Chimay, a town more famous for beer than bats.
"When I saw my first bat, a gray long-eared bat, up close, I just fell in love with them," he says. "I wanted to know everything about them."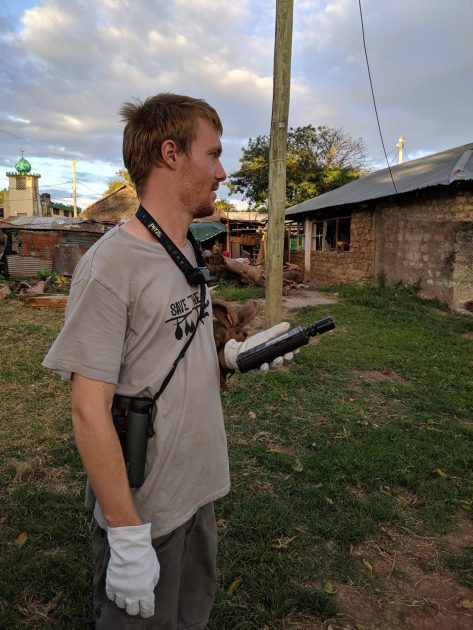 He began taking others for walks to look for bats, and realized that, while many people had misperceptions about the flying mammals, they also were open to learning.
About the same time, he began following the adventures of birding Big Year superstars like Noah Strycker and Arjan Dwarshuis. After completing a master's degree in ecology, he decided it was time to go batting around the world.
He noted that most bat enthusiasts were more about the creatures themselves than lists. But he found himself thinking about applying birding concepts to batting, and launched the idea for his own Bat Big Year. "There are about 1,400 species of bats on earth," he says. "I wanted a way to educate people about this diversity and to encourage people to conserve these mammals."
"The rules for a birding Big Year are well established," says Nils. "For bats, I had to establish my own rules for what counted."
This could prove tricky, as bats are not nearly as visible as birds. Nils decided the following would count on his list: any bat in hand (when netted or caught by a researcher), roosting bats that could be positively identified and bat echolocation calls he recorded on a bat detector. Bats just darting by in the air can usually not be identified, so they didn't count.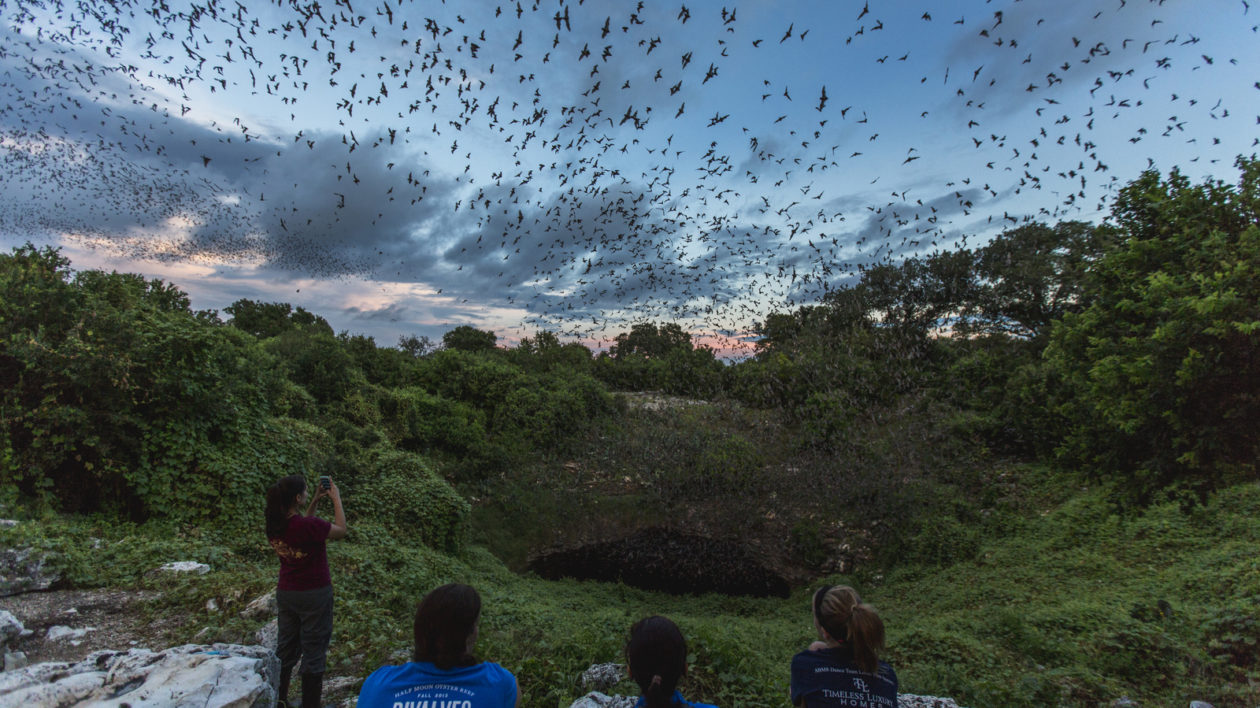 A Lot of Bats
And how did Nils fare? He acknowledges it was harder than he thought, as finding bats on his own in unfamiliar places proved a significant challenge. The emotional toll of being away from home so frequently cost him his relationship. He felt homesick, particularly when the batting proved difficult.
As he wrote on his blog: "I also had no idea how challenging finding the bats would actually be. Trip reports make it sound easy but the reality is very different. The rules I have set myself probably didn't help in that regard as they have cost me a number of species but I had to set some limitations and I decided to be quite stringent with them."
Still, he saw bats. Lots of bats. He traveled to 29 countries on six continents, and saw 396 species. (As a comparison, Arjan Dwarshuis's record-breaking birding Big Year netted 6,852 species).
Along the way, Nils rediscovered a bat species thought extinct in New Caledonia. He documented a potentially new bat species, one of his childhood dreams. He visited Texas's Bracken Cave, thought to be home to the largest bat colony on earth, with legendary bat conservationist Merlin Tuttle.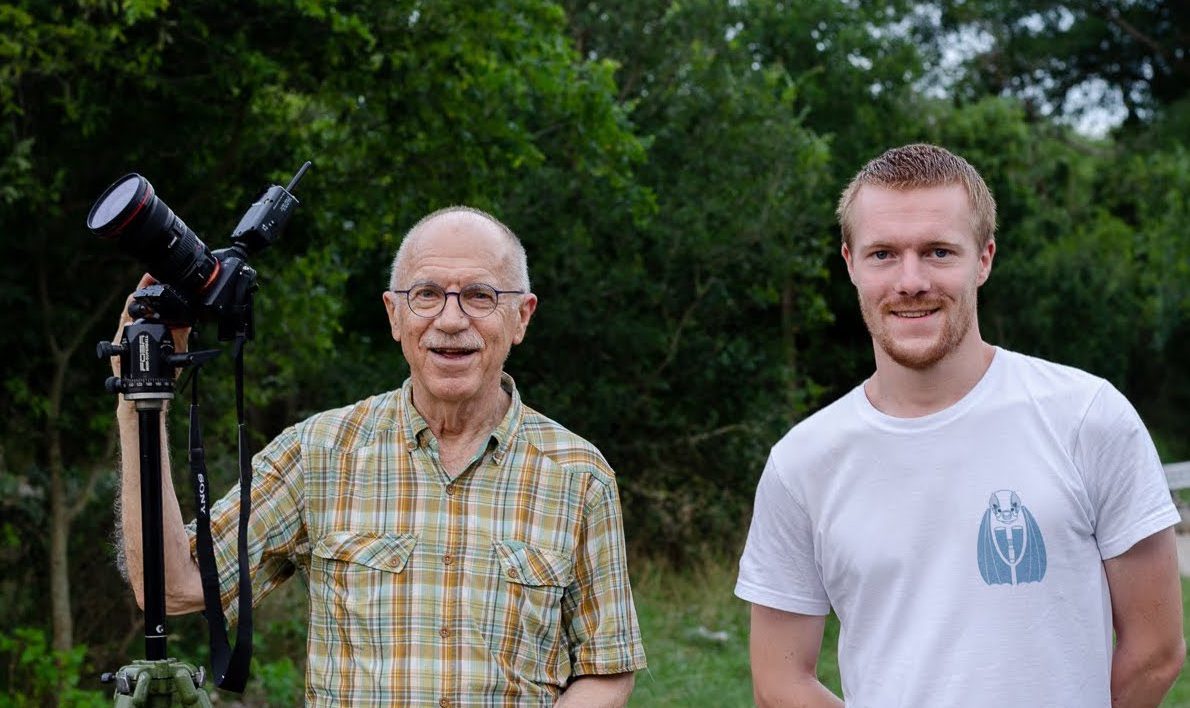 "The people I met made the trip," says Nils. "As my year progressed, other bat enthusiasts learned about what I was doing, and invited me to visit. I met up with researchers and volunteers who shared my passion, and who were interested in advocating for bat conservation."
Nils spent time in the Pacific, where many islands have endemic species. (The Solomon Islands, for instance, have 40 bat species). He spent 16 days in the Phillipines, where he saw the world's largest bat – Acerodon jubatus – as well as spectacular bat caves. He observed spectacular yellow-wing bats using building roofs as perches to hunt at night in central Kenya and peered in "leaf tents" at roosting Honduran white bats in Costa Rica.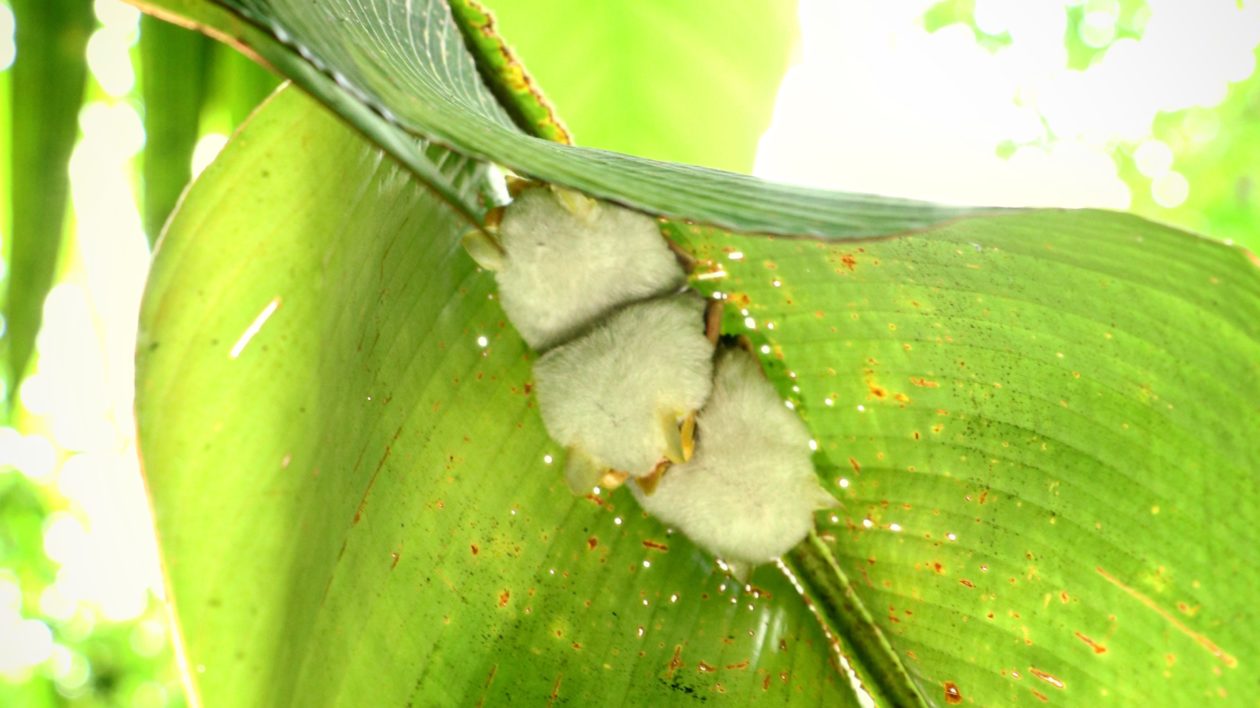 He also found areas where bats had been completely hunted out, roosts destroyed and habitat degraded. He continues to advocate for the protection of bats. "It's a sensitive time for bat conservation," he says. "Bats get blamed for a lot. But most people don't hate them, they just don't know much about them. That's a starting point for education."
That includes responsible bat viewing. Nils didn't enter any caves in North America due to potential spread of white-nose syndrome, a fungus that is devastating bats. He is careful not to disturb roosting bats. But he believes that bat tourism has potential in many parts of the world.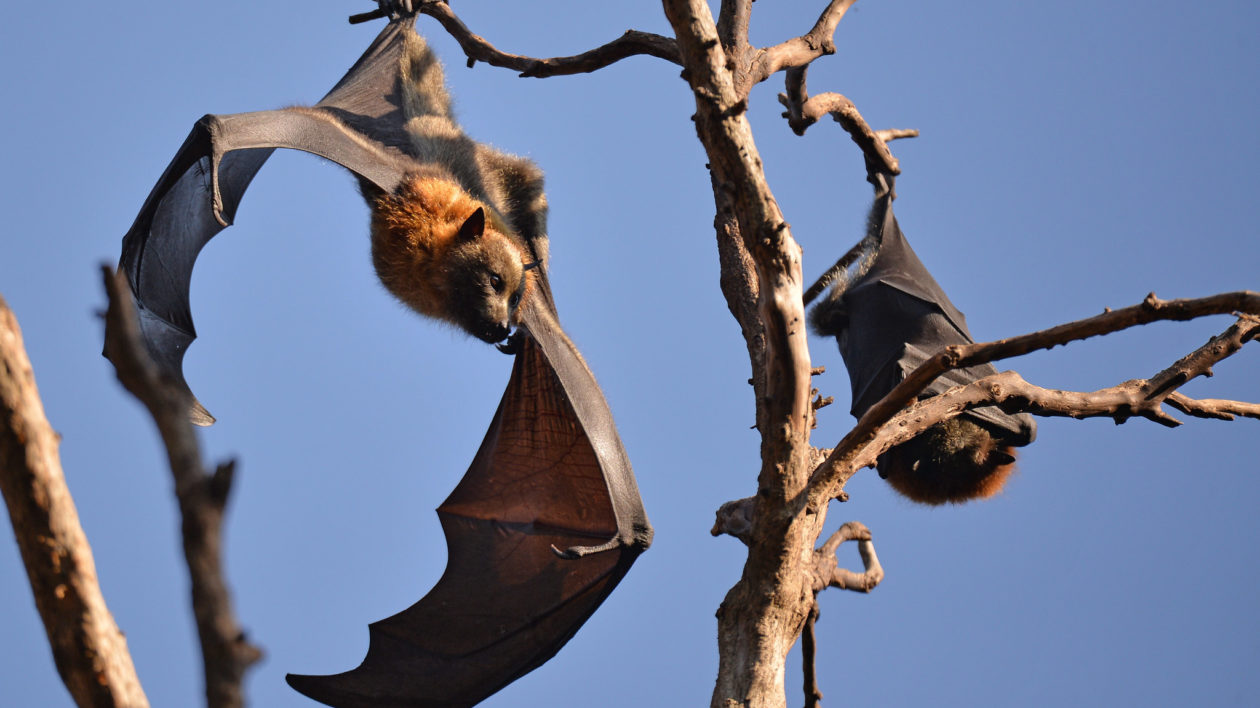 Batting for the Casual Naturalist
While Nils holds a slight hope someone will follow in his footsteps, and perhaps break his record, he's also realistic. "It was very challenging in every way," he says. "And bat listing is never going to be like birding."
However, along the way he found many eco-tourism opportunities that could introduce people to bats. The emergence of thousands or millions of bats from caves is an impressive spectacle that can be enjoyed by anyone. Some reserves, like Tirimbina in Costa Rica, will take naturalists out on bat netting surveys.
Nils even found a community in Thailand that would take visitors out to see one spectacular species, the painted bat.
"I think casual batting has a lot of potential, especially as an offering at eco-lodges," he says. "When local people realize they can make an income from preserving species, whether birds or bats, it can lead to better protection."
And now that Nils is back at home, with no travel possible? He's still batting. "I can walk out of my house in Belgium and see bats," he says. "I've recorded seven species so far. I'm still a bat fanatic. And one of the best parts of this big year is that I've learned there are many others like me."