Aboriginal and Torres Strait Islander viewers should be aware that this story may contain images or references to people who have passed away.
Access to safe and palatable drinking water is something that most of us take for granted. In remote Australia, Indigenous people often rely on billabongs to supplement their water needs. But they often share these pools with invasive animals, like water buffalo and pigs, which may contaminate water with human-infective pathogens.
Collaborative research between scientists and the Ngukurr Yangbala Rangers shows that cultural knowledge about drinking water safety may protect people from infection by waterborne pathogens.
Billabongs on Country
Waterholes are incredibly important to Aboriginal Australians, both as honored cultural sites and as sources of drinking water.
In many remote communities, the tap water pumped from deep bores is 'hard' due to the underground minerology, often encrusting the sides of water bottles and tea kettles. Waterholes, or billabongs, provide more palatable surface water that local people can rely on when they are traveling long distances to visit remote parts of their land.
Billabongs ebb and flow throughout the year, bursting with water and blooming lilies after the summer monsoonal rains and then gradually receding during the months-long dry season, when they serve as permanent water sources for people and wildlife.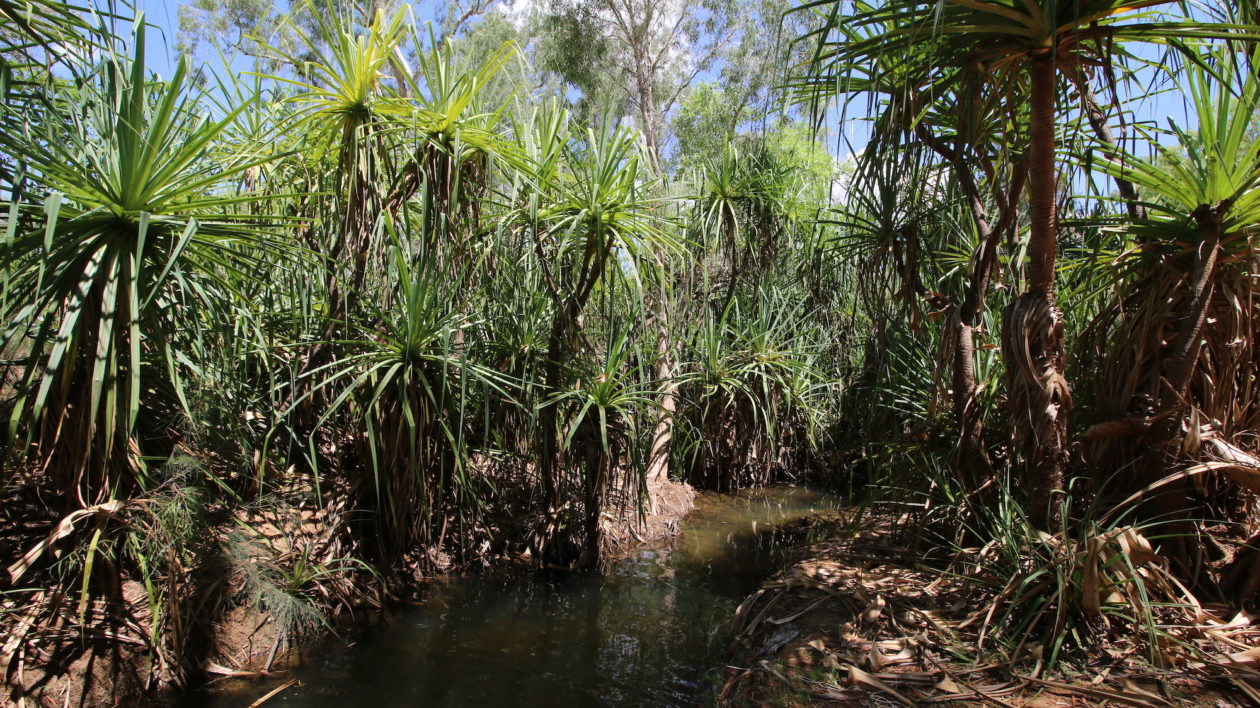 But native wildlife aren't the only ones drinking from billabongs – they have to compete with a veritable zoo of invasive ungulates, including feral water buffalo, horses, cattle, and pigs. These species drink and defecate in the billabongs, damaging important cultural sites and potentially contaminating the water with pathogens like Giardia and Cryptosporidium.
"Nowadays, a lot of people from the community don't go out and drink the water anymore because of pigs and buffalo destroying it," says Melissa Wurramarrba, a Ngukurr student at Macquarie University.
The damage also prevents people from fishing and gathering traditional foods. "If they don't have a fence around the billabong, [feral] buffalos can destroy it and prevent us from hunting for bush food, like water lilies," says fellow Yangbala Ranger Santa Louise Morris, who is also studying at Macquarie.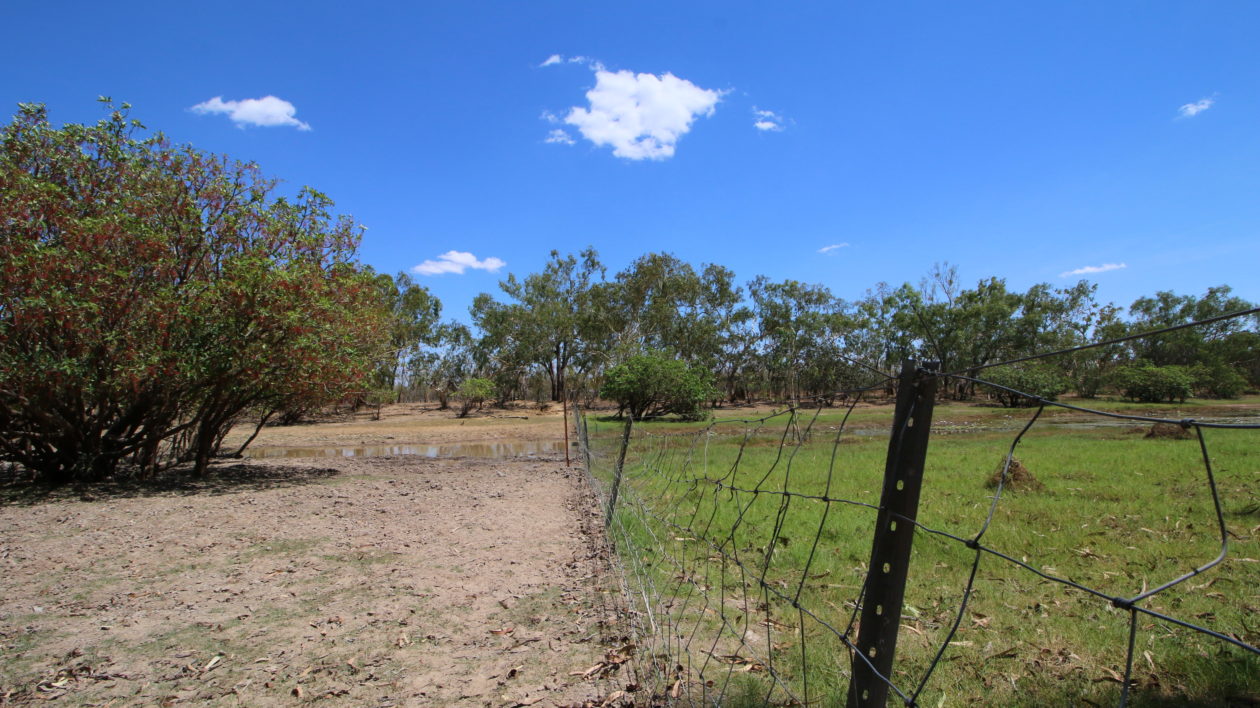 A Collaboration of Science and Culture
Aboriginal Elders can intuitively tell when billabong water is safe to drink, drawing on cultural knowledge passed down over tens of thousands of years. In far northern Australia, the Elders of Ngukurr community wanted to complement that knowledge with western science, to better understand how feral animals were impacting water quality in their billabongs.
Macquarie University scientist Shaina Russell worked hand in hand with the youth ranger group, the Ngukurr Yangbala Rangers, to gather two sets of data on local billabongs. They collected water samples from billabongs in both the early dry season and late dry season, which they analyzed for traces of Giardia and Cryptosporidium, two pathogens that can cause gastrointestinal disease in humans.
The Yangbala Rangers also interviewed a dozen Elders from their community to gather cultural knowledge on when and where billabong water is safe to drink.
Wurramarrba, a member of the Yangbala Rangers, interviewed one Elder who worked as a stockman. "He said when he was 10 he saw a pig for the first time… and [his family] was asking what's that? And they found out the pig was destroying the billabongs and the area where they lived," she recalled. His family speared the pig, and in the years since they observed an increase in the number of pigs and buffalo utilizing the waterholes. This account aligns with other observational knowledge that the feral animal populations in southeastern Arnhem Land increased dramatically in the 1990s.
Other Elders spoke about traditional water cleaning methods, including filtering water with ash from campfires, digging a hole near the billabong to allow water to drain through the soil, or leaving water out in the sun.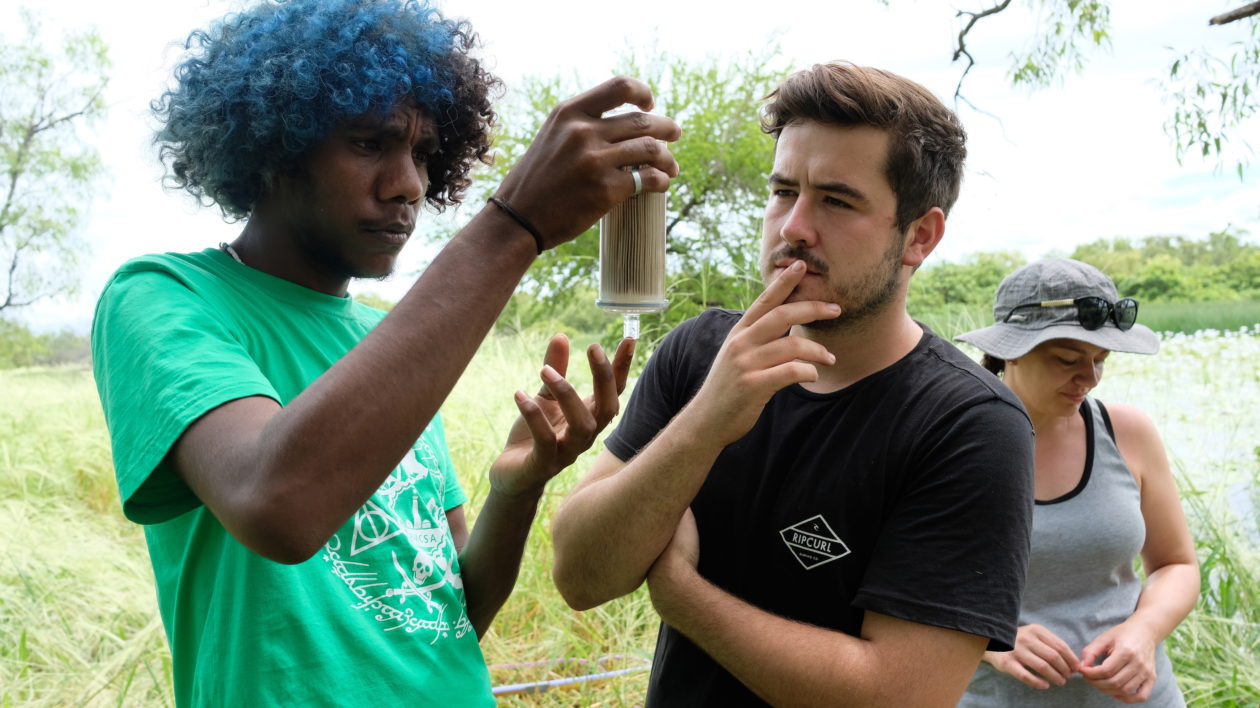 What the Elders Always Knew
When analyzed together, both datasets show that decisions based on traditional knowledge are well founded. These results were recently published in the journal Marine & Freshwater Research.
"Everyone said water quality is much better at the beginning of the dry season than later on in the dry," says Russell. Even early in the dry season, the Elders cautioned that a series of visual and intuitive checks were still needed: Is the pool stagnant, or is the water flowing? Does the water smell? Is it muddy or clear? Are their water lilies (indicating good water quality) or algal growth (indicating poor water quality)? Is there any evidence of feral animals? (If so, don't drink.)
Water sample analysis aligned closely with traditional knowledge. The researchers could not detect any pathogens early in the dry season. But later in the dry, when Elders advised against drinking, some billabongs were contaminated with Giardia. "And that's when the feral animals are concentrated around the billabongs and also when turbidity is higher," says Russell.
"These livestock animals have evolved living in close proximity to people, and transfer of pathogens can occur between animals and humans," she adds. "Although some pathogens associated with native wildlife have been found in humans in Australia, it is less common." Russell explains that the behavior of native wildlife is also quite different, as they don't tend to wallow or defecate directly into water sources.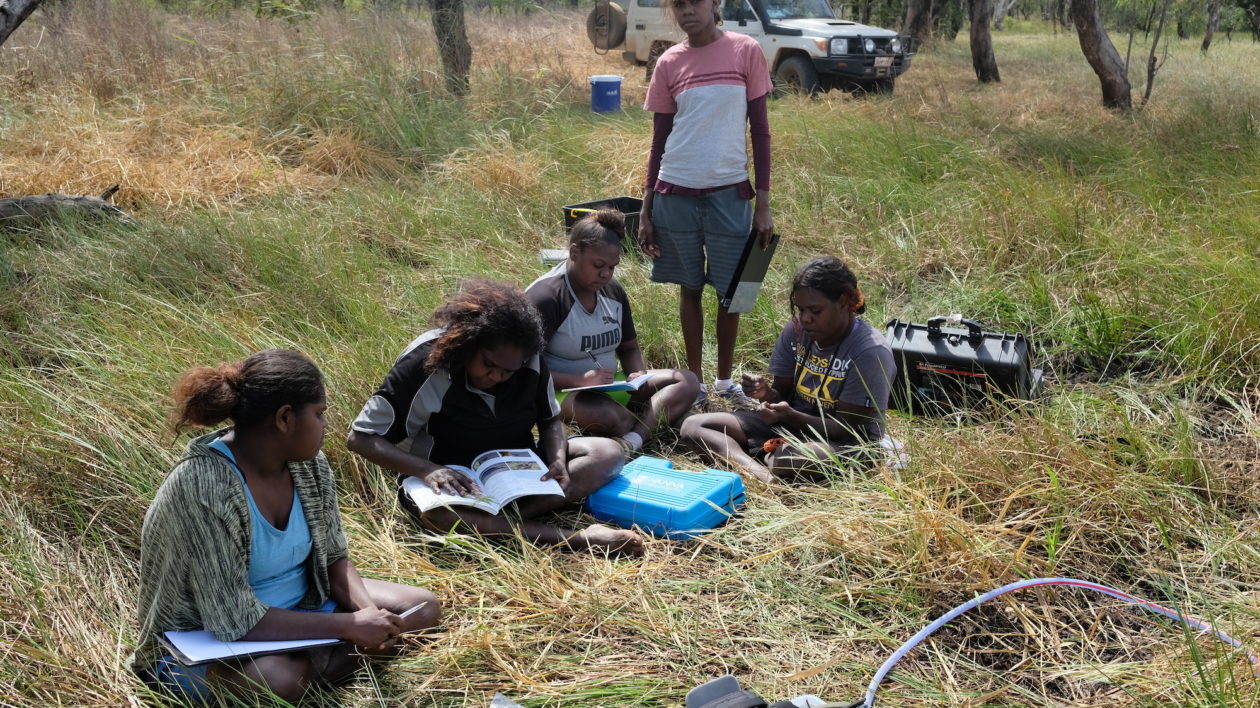 Teaching Emerging Elders
Russell's research with the Yangbala Rangers is part of an ongoing partnership between Macquarie University and Ngukurr community. Her supervisor, Emilie Ens, worked with Elder Cherry Wulumirr Daniels OAM and the Yugul Mangi Rangers to establish the youth ranger group — yangbala means "young people" in the local Kriol language — with funding from The Nature Conservancy.
About 200 young rangers, a majority of whom are women, perform a wide range of cultural and scientific projects on country, including traditional fire management, faunal surveys, billabong fencing, camera trap surveys, gathering bush medicines, and engaging with school groups.
More recently, Ens helped establish the Wuyagiba Regional Study Hub, a two-way learning center that aims to provide Indigenous students with a pathway to university. "Before Melissa, Santa, and others in the program, no one from Ngukurr had been to university and actually finished a bachelor's degree since the 1980s," says Ens.
The campus, located in the remote bush near the community, offers a 10-week pre-university course developed with input from Yangbala and Elders. Students learn everything from computer skills to local Indigenous languages and cultural strengthening.
For both the bush campus and scientific research, the goal is two-way learning: where Indigenous communities can learn from scientists, and where scientists can learn from Indigenous communities. For the Yangbala Rangers, the billabong research also provided an opportunity to learn about waterhole culture from the Elders and then preserve and share that knowledge with the community via a series of YouTube videos.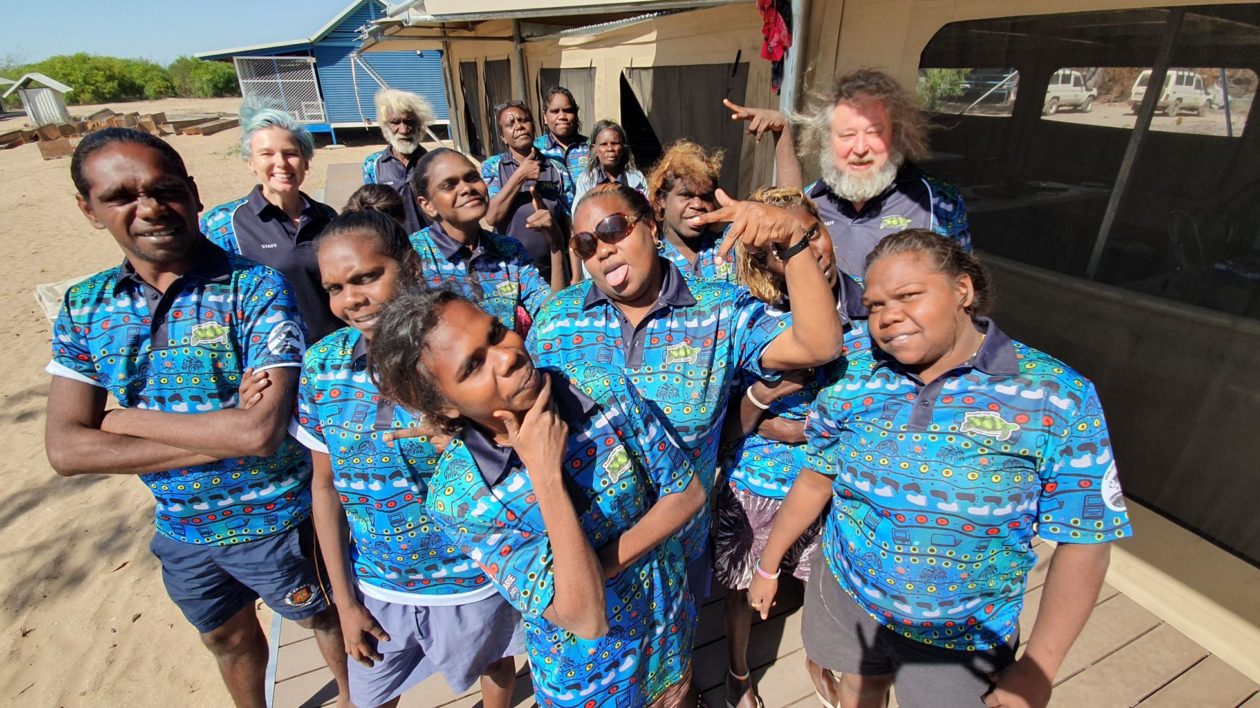 Armed with this additional knowledge, the Ngukurr community can decide how to better protect billabongs and the resources they provide. "I was talking to my mum last week about fencing billabongs," says Wurramarrba. She says that fencing beyond the immediate waterhole area can also help restore bush tucker, or plant foods, in the nearby areas.
Russell and Ens emphasize that this research isn't about using science to validate traditional knowledge. Instead, it's about using collaborative science to help answer Indigenous-defined questions.
Ens hopes that the scientific data can help convey to western audiences, like the government, why billabong health is critical to the physical and spiritual health of Indigenous Australians. Or, as she puts it: "Western science is just another tool to communicate what the Elders already know."
This research was funded by Amy Batchelor and Brad Feld through The Nature Conservancy. The researchers would like to acknowledge water scientists Peter Beatson and Sudhi Payyappat from Sydney Water and parasitologist Associate Professor Michelle Power from Macquarie University for their expertise.