How to Keep a Nature Journal
True confession: I have little to no artistic skill. I mention this because almost every time I talk with someone about keeping a "nature" journal they say something along the lines of, I'd love to do that, but I can't draw.
Neither can I. For proof, I refer you to Exhibit A below, "sketch of white rabbit caught in anaconda's coils."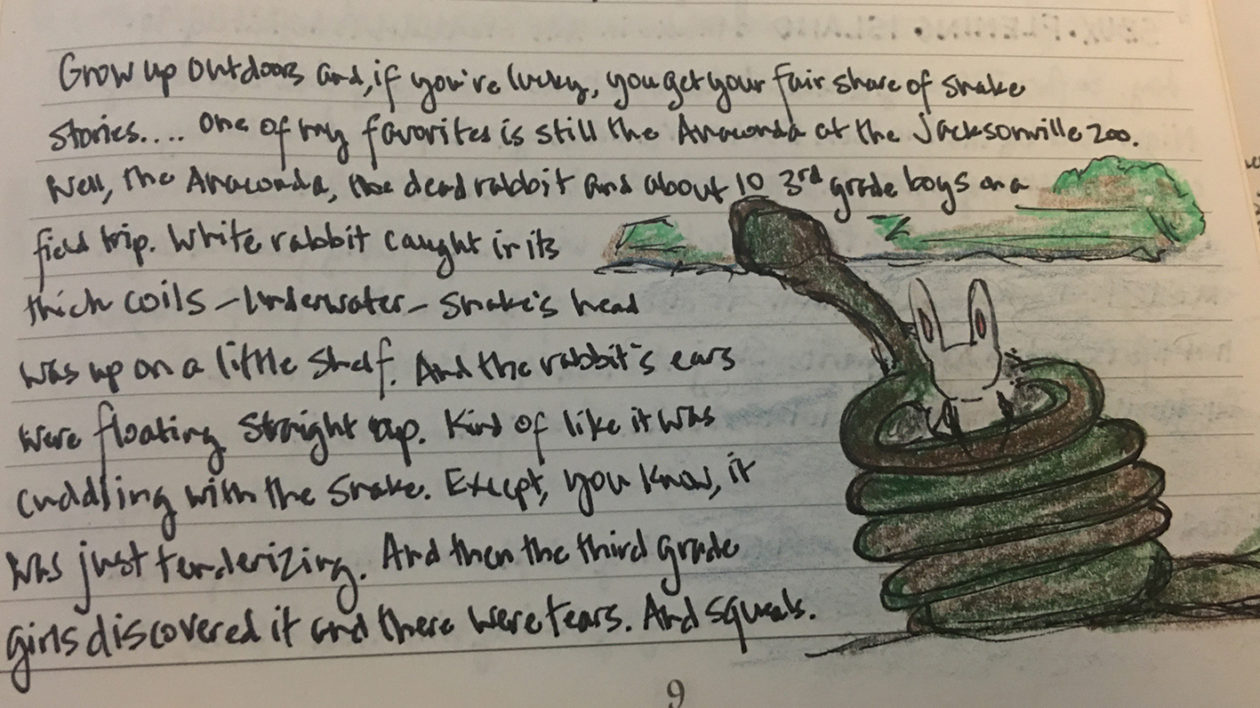 To keep a nature journal, you don't have to be anything but curious.
You Can Learn Everything Else
It's true. Curiosity is the only prerequisite. You can learn everything else. Honestly, learning everything else — about drawing, sketching and painting, perspective, birds, plants, mammals, reptiles, geology, the list of things you can learn is endless — is the point and the fun of keeping a nature journal, or adding nature observations to an existing journaling practice, in the first place.
You may never draw as beautifully as Clare Walker Leslie or John Muir Laws, whose nature journals are exquisite, or be as technically accurate as a scientist recording field notes for rigorous studies, but you don't have to be. You just have to please yourself.
Don't Mention the Vultures
I've kept a journal regularly since I was 12. (I bought my first journal at a Waldenbooks in Virginia Beach. It had a bright blue cover with a rainbow on it. Of course. I was a 12 year-old-girl in the 1980s. Rainbows were de rigueur. I still have it. Though re-reading some of those entries is a pre-adolescent cringefest.)
I don't really remember when I first started adding sketches and maps to my journals. Over time, it got to be a habit. Sometimes it's just a quick sketch dashed off in the margins. Like this vulture (trust me, that's a turkey vulture. I didn't have a red pen handy for the head.) I also took a picture with my phone to get the specifics, but the picture doesn't tell the whole story. The notes in my my journal do.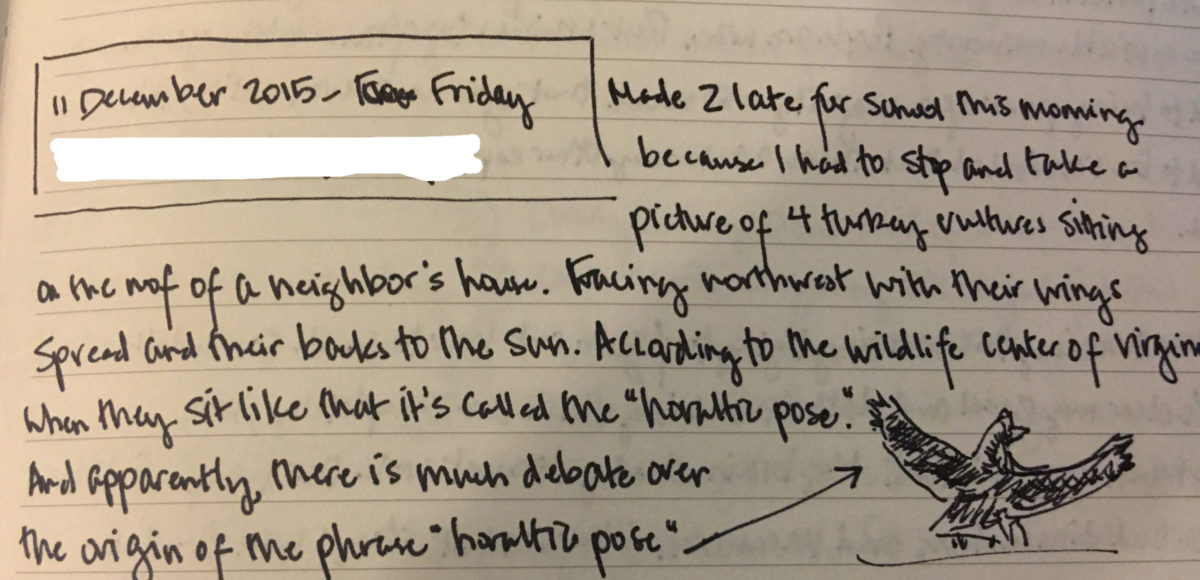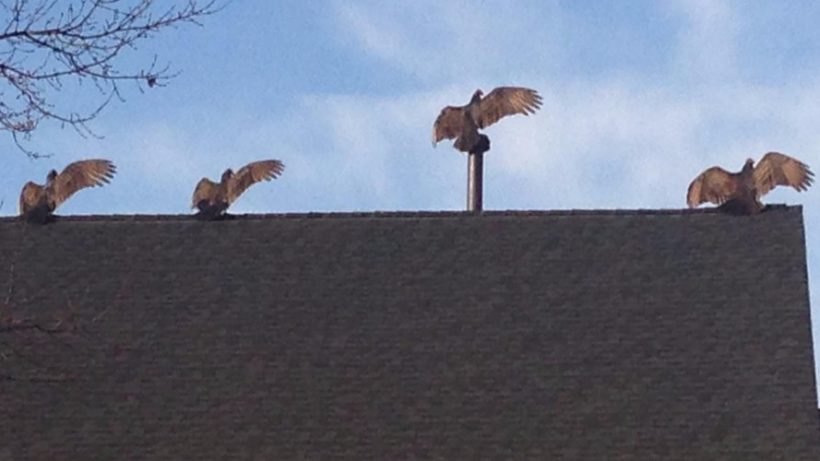 Nothing in the picture would help me remember how my absorption with watching the vultures meant my fourth grader was late for school that morning. Way late. So late, I had to do the walk of shame into the office and explain to the disapproving school secretary that his tardiness was entirely my fault.
"Please, Mom," he said, as we walked down the hall. "Don't mention the vultures."
Learning, Memory & Observation
Sometimes I'll spend time on a more detailed entry. I like to record maps of hikes we've done, like this one from Robert H. Treman State Park in Ithaca, New York. Definitely not to scale, but it's more about remembering the details: the water snake we saw on the trail and how the lifeguards at the swimming hole used a Secchi disc to measure water turbidity. If the water was too murky, the diving board was closed.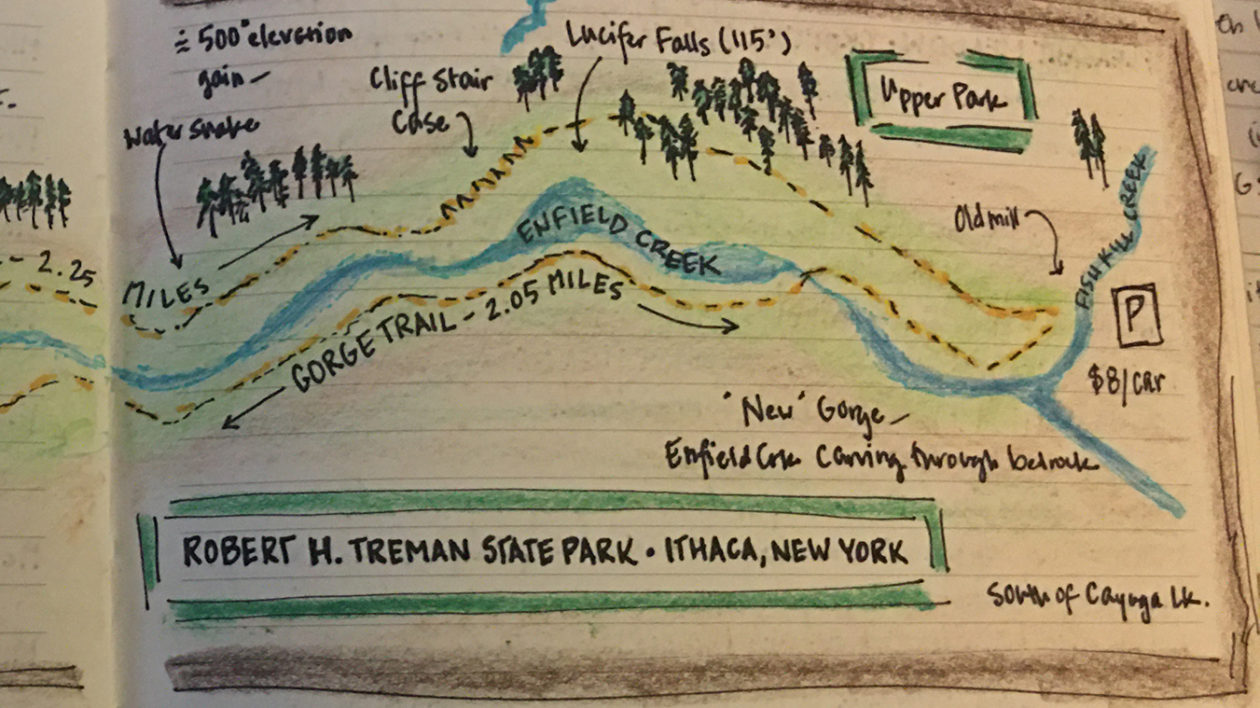 Justine Hausheer, another CGS writer who was kind enough to share some of her own journal entries, also likes drawing maps and landscapes for the same reason I do. They don't move. She is braver than I am though and agreed to let me share one of her bird drawings. Braver and a better artist.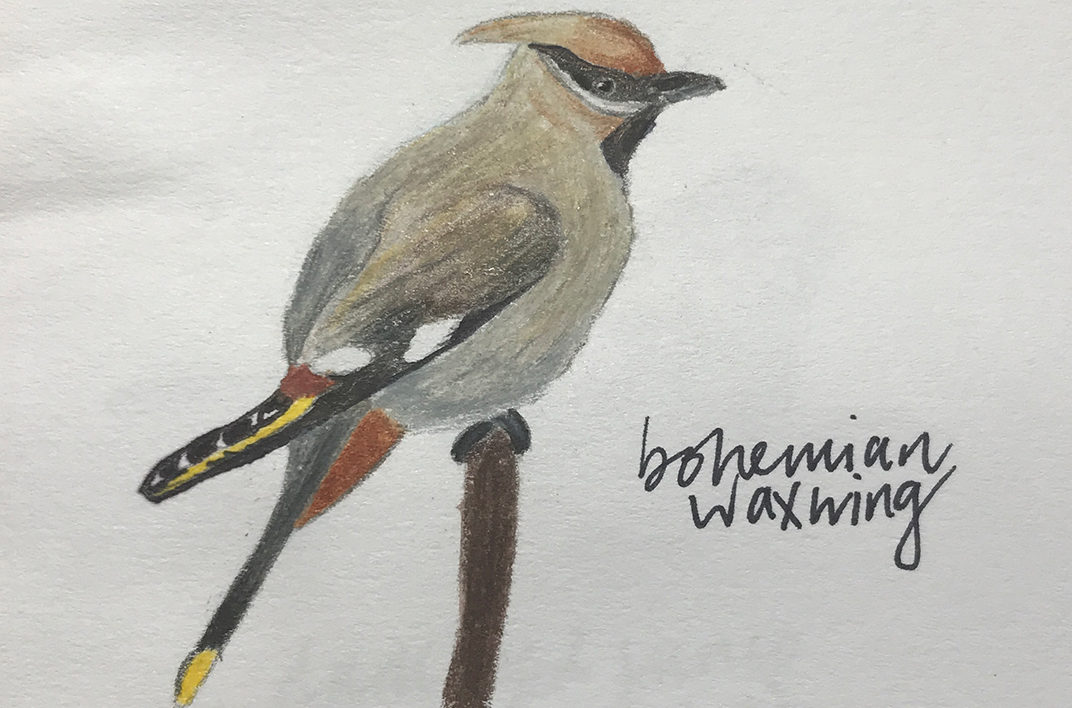 Still, even with my lack of artistic skill, adding drawing and sketching to my journal practice has vastly improved my skills of observation. It's taught me to slow down and really look at the things. How many petals are on that flower? Do they grow in a spiral? I learned basic bird anatomy — median coverts, greater coverts, primary coverts, anyone? — by drawing birds from field guides and pictures. I learned about the geology of the Grand Canyon by mapping the layers I could see from the Kaibab Trail.
Keeping a nature journal helps me organize information and line up my questions. And honestly, it's just fun. After all these years, my journals are catalogs and records that I find myself returning to again and again.
With so many people starting Coronavirus diaries and other daily records during the pandemic, this is a great time to include natural observations, sketches, measurements, drawings, paintings, graphs, maps and other information in your journal. You might find yourself developing new ways of seeing and appreciating details and moments that will deepen your experiences, your memories, and your knowledge of the world around you. Be curious and see where it takes you.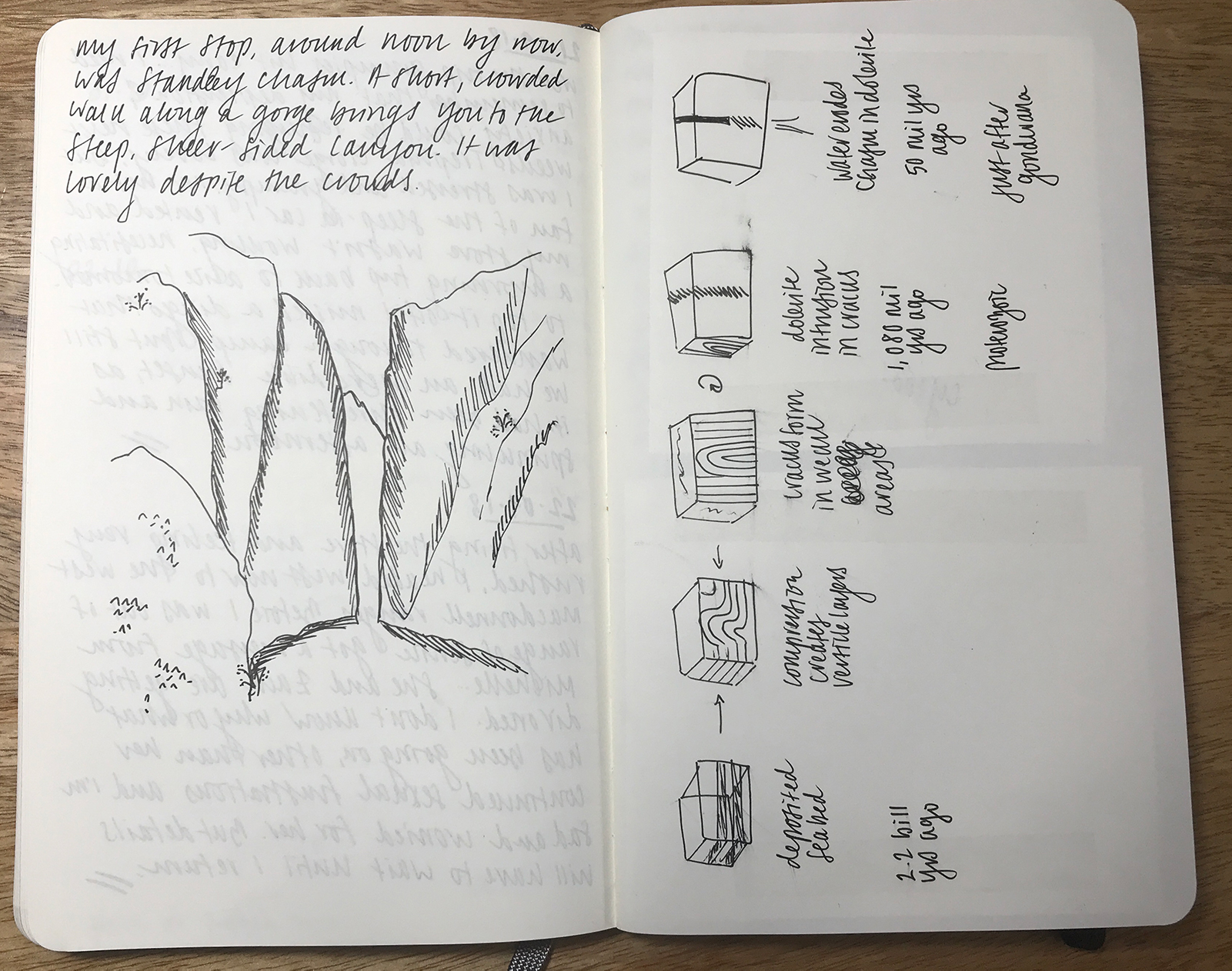 Resources if You Want to Start or Enhance Your Own (Nature) Journal
A simple Google search on "Nature Journal" will mostly likely be full of references to the scientific journals of Nature. So for search terms, you might need to be specific: "keeping a nature journal" or "nature journaling."
These are the resources I go to regularly — the web sites I visit and the books on my shelves — but this list only scratches the surface of all the information out there.
John Muir Laws is amazing. His web site is a treasure trove of information, guidance, instructional blogs and videos, and really exquisite examples of the art of nature journals. He has a series of books that offer very detailed instruction, not only for improving your drawing, but also your observational skills.
Keeping a Nature Journal: Discover a Whole New of Seeing the World Around You by Clare Walker Leslie. This is the first book I bought when I started to pursue adding nature to my journal in a more organized and deliberate way. I return to it regularly.
The Cornell Lab of Ornithology Bird Academy has an online course on nature journaling and field sketching taught by scientific illustrator Liz Clayton Fuller. From the course description: Whether you're looking for a creative spark for your artistic expression, a way to develop your observational skills, or an immersive and mindful journey through nature, this course will guide you with friendly art instruction and engaging practice sessions that will help you make the most out of your journaling.
The Naturalist's Notebook I received this as a holiday gift from my parents a couple of years ago. It's a beautiful book in its own right and includes a five year calendar in the back where you can record quick observations and then compare them at-a-glance year over year. We keep it by the glass doors to our backyard and it's proven to be a fascinating way to keep track of nature's cycles. When the catbirds show up and when the first buds appear on trees.
And of course, field guides! All the field guides.
And definitely check your local museums, botanic gardens, and libraries for classes, seminars and guest speakers. Things may be a little light on the schedule now with social distancing, but many places are turning their in-person nature journaling activities into online webinars.