On the surface, Cox's Bazar, Bangladesh looks like a bustling coastal tourist town: Rows of colorful umbrellas line one of the longest unbroken sea beaches in the world, which draws throngs of tourists each year from Bangladesh and beyond.­ 
But the district is also the epicenter of a humanitarian crisis, as more than 870,000 Rohingya refugees fled atrocities in Myanmar since August 2017.
Surprising as it may seem, conservation will be key to improving the situation in Cox's Bazar. Led by The Bridge Collaborative, BRAC, and the Center for Global Development (CGD), a rapid-strike team of experts from the environmental sector are identifying solutions that will improve daily life for the Rohingya and protect the surrounding environment from further harm.
The Environmental Damage of Displacement
In August 2017, Rohingya refugees began arriving to Bangladesh, fleeing human rights atrocities in Myanmar which were found to be serious crimes under international law by independent United Nations investigators.
In a matter of months, more than 870,000 Rohingya refugees fled across the border into Cox's Bazar. They joined refugees who fled previous waves of violence, with the total number now reaching more than 1 million people. "These people are in a very tough situation. They have few rights and so many challenges," says Heather Tallis, lead scientist for strategy innovation at The Nature Conservancy.
A full-blown humanitarian crisis ensued, with the Bangladesh government rushing to find space for the Rohingya, and the humanitarian community stepping in to provide food, water, and shelter. Despite a well-intentioned response, environmental problems are inevitable when this many people are displaced so quickly.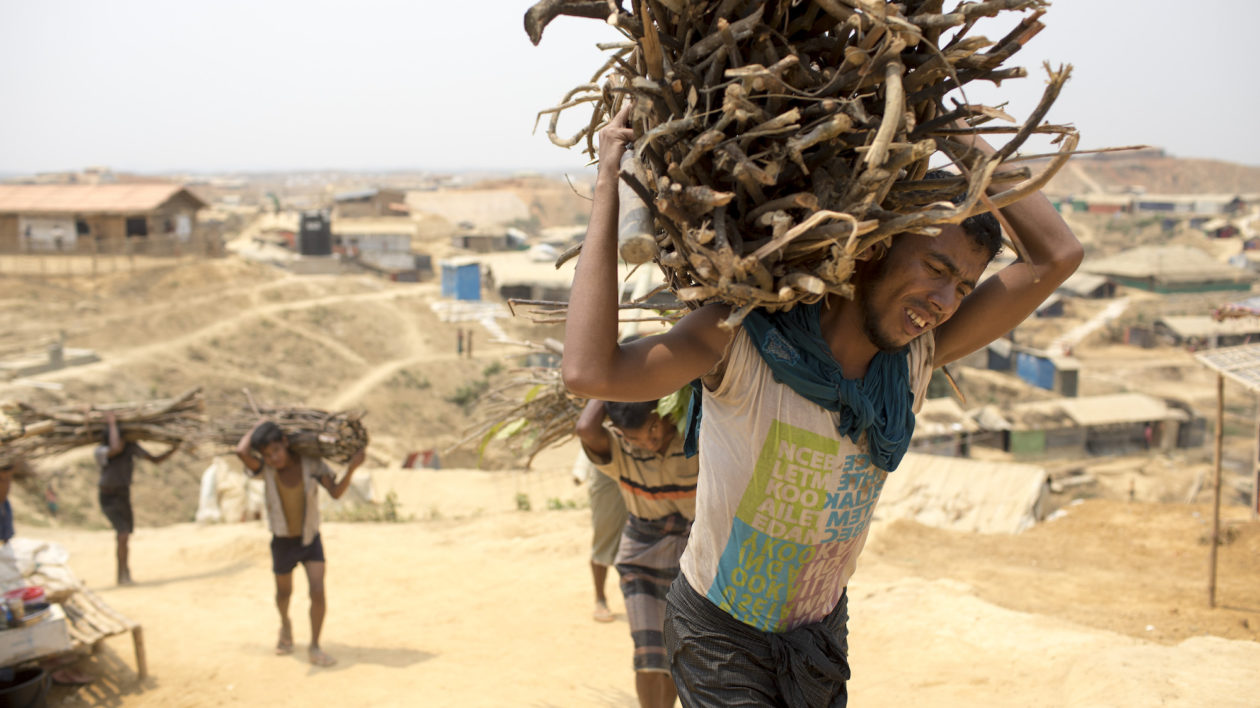 The main source of fuel — for both refugees and local communities — was the surrounding forests, and the overwhelming demand led to serious degradation and deforestation. Researchers estimate that more than 5,000 acres per year (in 2016-2017) were being cut down for fuelwood. The lack of fuel strained relationships with the local Bangladesh communities, who also rely on fuelwood.
"In some cases, children drop out of school because they now must spend time collecting firewood," says KAM Morshed, who leads teams on advocacy, partnership, and technology teams at BRAC, one of the major aid organizations in Bangladesh. "For the middle-income groups, who used to buy firewood, the price has more than doubled."
"Deforestation is one of the biggest environmental impacts so far," adds Tallis, "and the most immediately undermining one for both the Rohingya and host communities." This deforestation is also eroding one of Bangladesh's few remaining carbon sinks.
Fuelwood collection and land clearing exacerbate erosion and increase sediment pollution to the surrounding waterways. This, in turn, jeopardizes water supplies and increases the risk of deadly landslides.
The location of the refugee settlement also puts refugees in the path of the endangered Asian elephant. Cox's Bazar has some of the only remaining elephant habitat in Bangladesh, and the elephants that reside here migrate back and forth across the border with Myanmar. (You can read more about elephant conservation in Myanmar here.)
But the largest camp, Kutupalong-Bulukhali, sits directly in a key migration corridor, blocking their path and bringing elephants into contact with people. Since 2017, 11 people have died as a result of human-elephant conflict. A program led by IUCN over the past year has prevented additional deaths.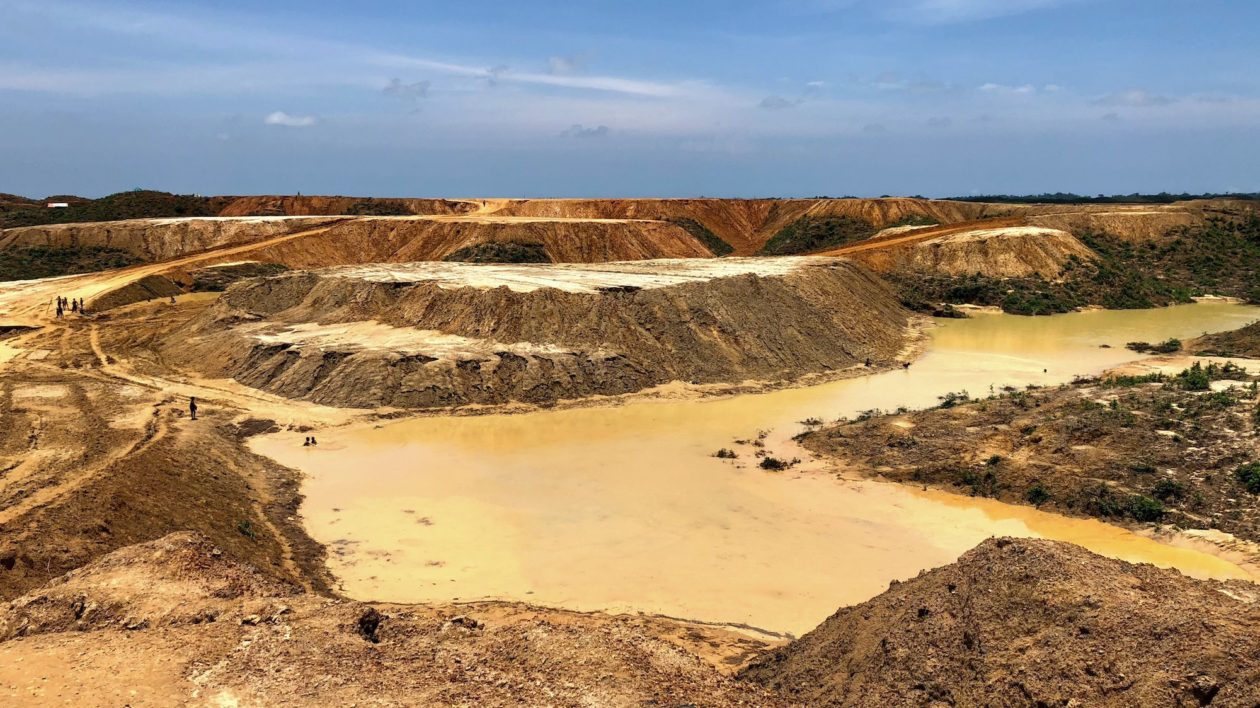 Syncing Timelines for Problem-Solving
The link between humanitarian and environmental challenges is not uncommon, with similar situations occurring in Jordan and Uganda, where refugees are fleeing civil war.
"When people think of refugees, they think of someone displaced for a couple of weeks or a month, so it wouldn't have long term environmental concerns. But that's not the case," says Cindy Huang, senior policy fellow at the Center for Global Development. She says that the average length of displacement for a refugee is about 10 years. And for those displaced more than 5 years, the average jumps to more than 20 years. "And when people are displaced for long periods of times it has systemic effects on the environment," she adds.
 So why aren't more humanitarian organizations bringing environmental strategies to solve their shared problems? Tallis explains that the problem comes down to timing and expertise.
"Responses to a humanitarian crisis are usually mobilized in weeks or months, and on that quick timeline there is very little capacity and flexibility to think about alternative strategies, especially if you're not familiar with them," she says. "And there is rarely someone with environmental expertise on a team that is writing a humanitarian response plan."
Recognizing just how valuable environmental expertise could be to improving the situation for the Rohingya and other displaced people, Tallis, Huang, and their colleagues at The Bridge Collaborative decided to experiment.
They established Refugee Action for People and the Planet, or RAPP Labs, and assembled a rapid-response team of experts on development, forestry, and ecosystem recovery. This group traveled to Cox's Bazar to assess the situation in the field and worked with local experts to create a set of recommendations where solutions could have maximum impact for both the Rohingya and the environment.
"This approach might sound simple, but we think it could be a game changer," says Tallis. "Environmental expertise isn't usually available to aid organizations in a timeframe that works for them."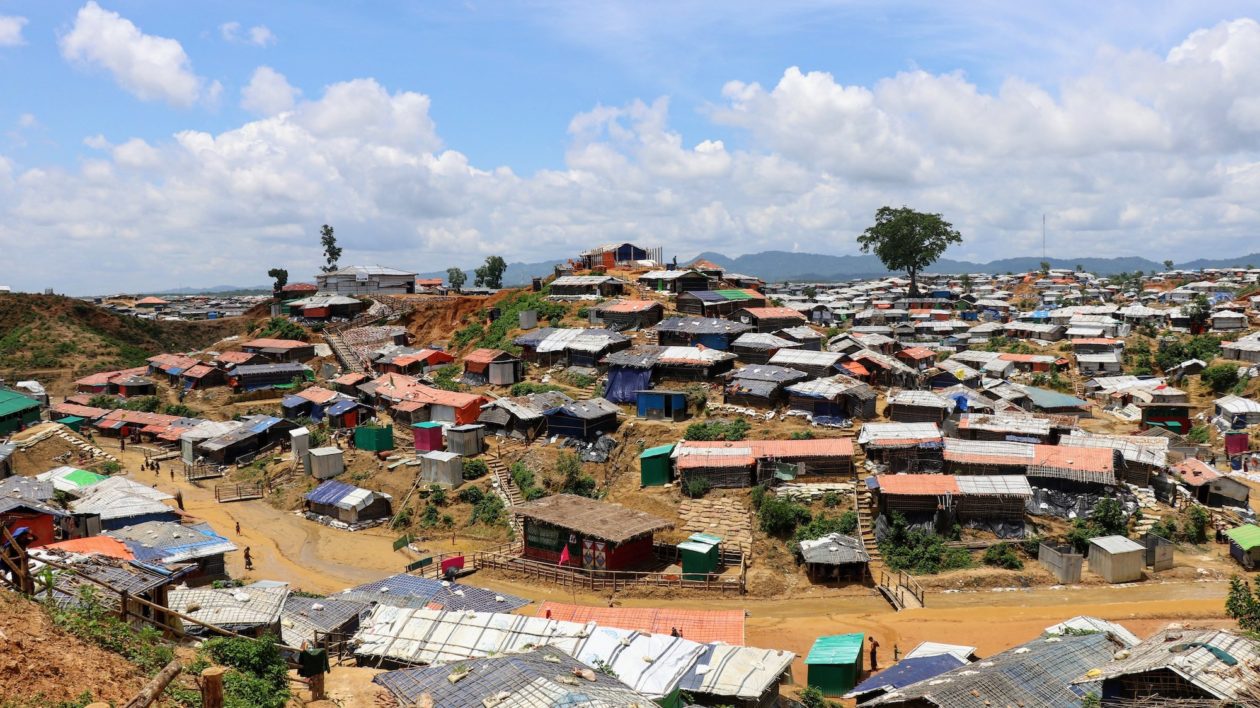 Solutions for the Near and Long Term
After visiting Cox's Bazar firsthand, the RAPP Labs team has been preparing a report with a set of recommendations that can improve human well-being and mitigate environmental harm. Aid organizations like BRAC will be able to draw on these recommendations as they contribute to the overall response plans for the Rohingya crisis.
Many of the recommendations center around the deforestation-fuelwood challenge. Humanitarian organizations are already undertaking tree planting programs to help counter deforestation and stabilize slopes. But the researchers noted that teams on the ground are using non-native trees that are wind intolerant and will likely fall down when a cyclone hits.
Another recommendation is that aid organizations go beyond a focus on seedling distribution and tree planting, to programs that focus on seedling and tree survival and maintenance. "Restoration experience from around the world shows that many efforts like the one underway in Cox's Bazar fail because people only focus on planting trees," says Tallis. "Instead, we recommend that organizations prioritize programs that emphasize maintenance, like weeding or watering to keep the trees alive."
The team also recommends that aid organizations work with the local and national government to step back and look at the big picture. For example, the Kutupalong-Bulukhali camp sits in a national forest preserve, and forest clearing and degradation have happened well outside the boundaries of the camp.
"Tree plantings in and around the camps could help reduce elephant conflict, prop up fuelwood supplies, stabilize slopes, provide much needed shade, and protect both refugees and hosts from some of the impacts of cyclones and the monsoon rains," says Tallis. "But this will only work if there's a coordinated, big picture plan."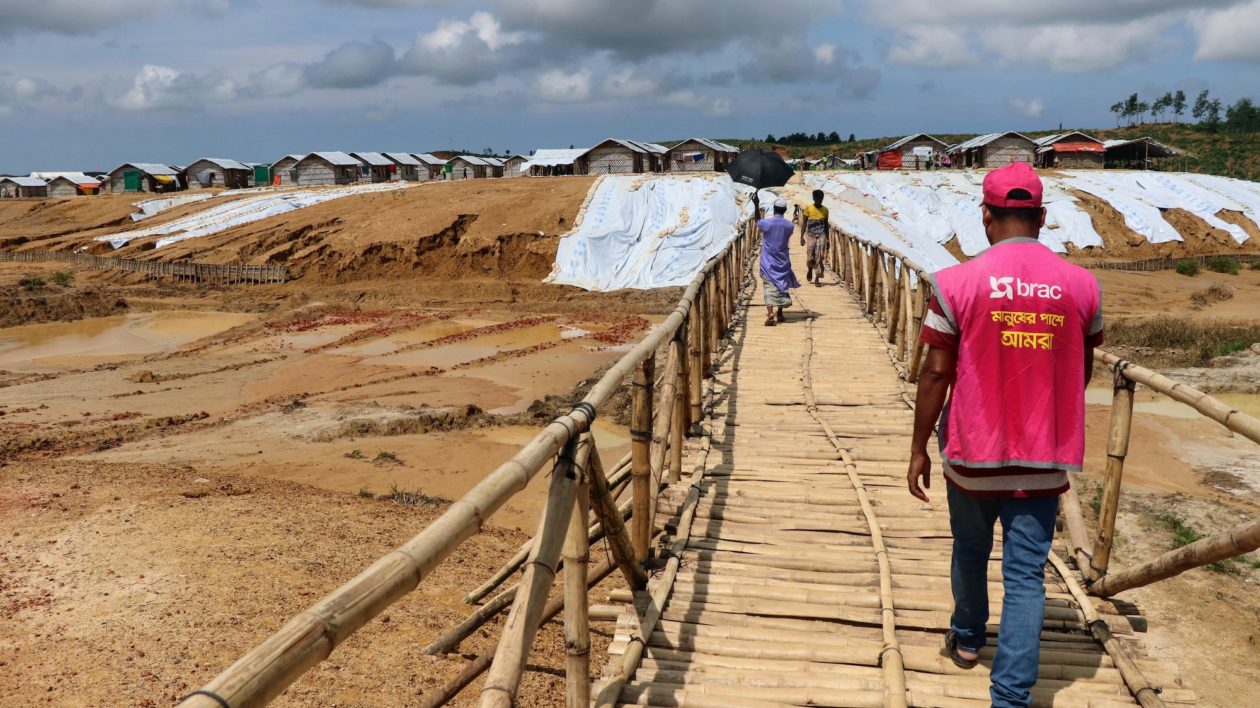 The hope is that the recommendations provided by RAPP Labs will help prevent additional problems in the near term, and in the future, years after the immediate crisis is over. 
"Cox's Bazar is an economically challenged district, battered by natural calamities," says Morshed. "Our interest is to find a reforestation solution that will help the population economically as well as create some natural barriers against cyclones and sea-shore erosion."
Until then, this RAPP lab approach is a valuable experiment for integrating environmental expertise into refugee aid.
"When we started exploring this idea, I was pretty sure that it was going to be the hardest possible situation to find a compelling way for environmental improvement to help people in the near term," says Tallis. "But when we got there, I was blown away by how huge the opportunity is and how viscerally felt these connections are for refugees every day."