In the 1990s, researchers and fishermen alike noticed alarming declines in the Pacific coast groundfish fishery. Overfishing of vulnerable stocks led to new regulations and closures, and by 2000, groundfish landings had fallen 66 percent from their peak in 1982. Fishing revenue had also been slashed in half and the federal government declaring the fishery an economic disaster.
By 2011, the fishery had transitioned to a new catch share management system, aimed at improving environmental and economic outcomes. Under the catch share program, individual fishermen were allocated a percentage of the total allowable catch – called quota – which is transferable, meaning the quota can be bought and sold. [Read more background on the history of the California groundfish fishery.]
This new management presented opportunities as well as new challenges to fishermen. An unlikely partnership emerged between The Nature Conservancy (TNC) and a number of California fishermen, and their work is the subject of a recent paper published in the journal Marine Policy. The paper – coauthored by researchers from TNC and representatives of local fishing associations in Morro Bay, Half Moon Bay, and Fort Bragg – describes a cooperative fishing agreement that researchers hope could provide a roadmap to sustainability for other fisheries facing similar challenges around the world.
The Issue
Bycatch of vulnerable stocks, and the potential impacts it has on both fish and fishermen, remains one of the biggest challenges to effective fisheries management. In the Pacific groundfish fishery, the bycatch of overfished stocks was a major concern because of the limited quotas for those species held by fishermen, and the need for fishermen to avoid catching those species above quota levels. Catching too many overfished species could become prohibitively expensive for fishermen, and there was the risk of the entire fishery being shut down if the quotas were exceeded.
A solution was needed that would benefit both fish and fishermen – giving fishermen access to quota while reducing the risk of catching these species and protecting sensitive habitat to allow the stocks to rebuild.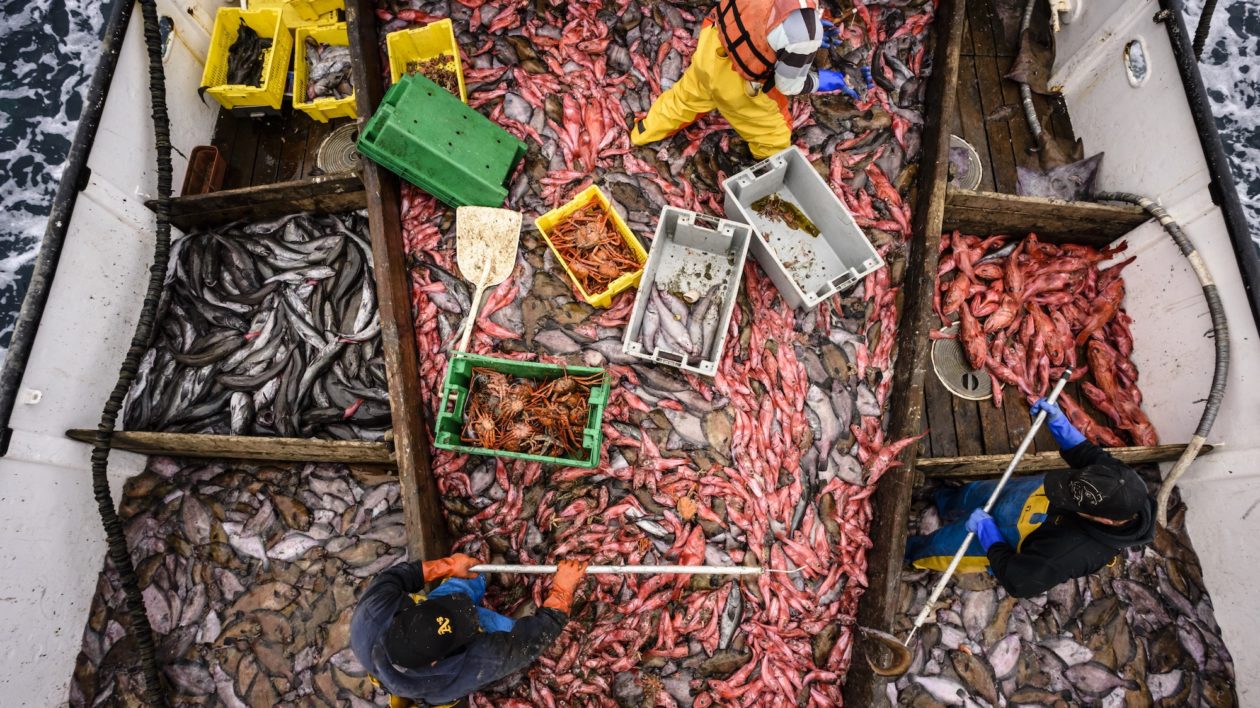 The Solution
Four years before the catch share program went into place, TNC had conducted a buyout of vessels and permits from the groundfish fishery. After the catch share program went into place, TNC owned approximately 7% of the total quota share in the fishery, which included overfished species quota. Fishermen from Morro Bay, Half Moon Bay, and Fort Bragg formed an initial working group with TNC to explore the formation of a cooperative agreement aimed at reducing bycatch of overfished species and providing benefits to fishermen members, like reduced financial risk and uncertainty.
This agreement established a risk pool, known as the California Groundfish Collective, in which participating members could manage quotas collectively to mitigate individual liability, but only if they agreed to implement a set of sustainability practices that went beyond the regulations already in place.
Fishermen in the risk pool work with TNC to create risk-based spatial fishing plans that cover 15 million acres of ocean and share information about where, when and what type of overfished species were caught using an electronic database created by TNC. If a fisherman in the risk pool incidentally catches an overfished species, the collective quota holdings are used to cover their catches.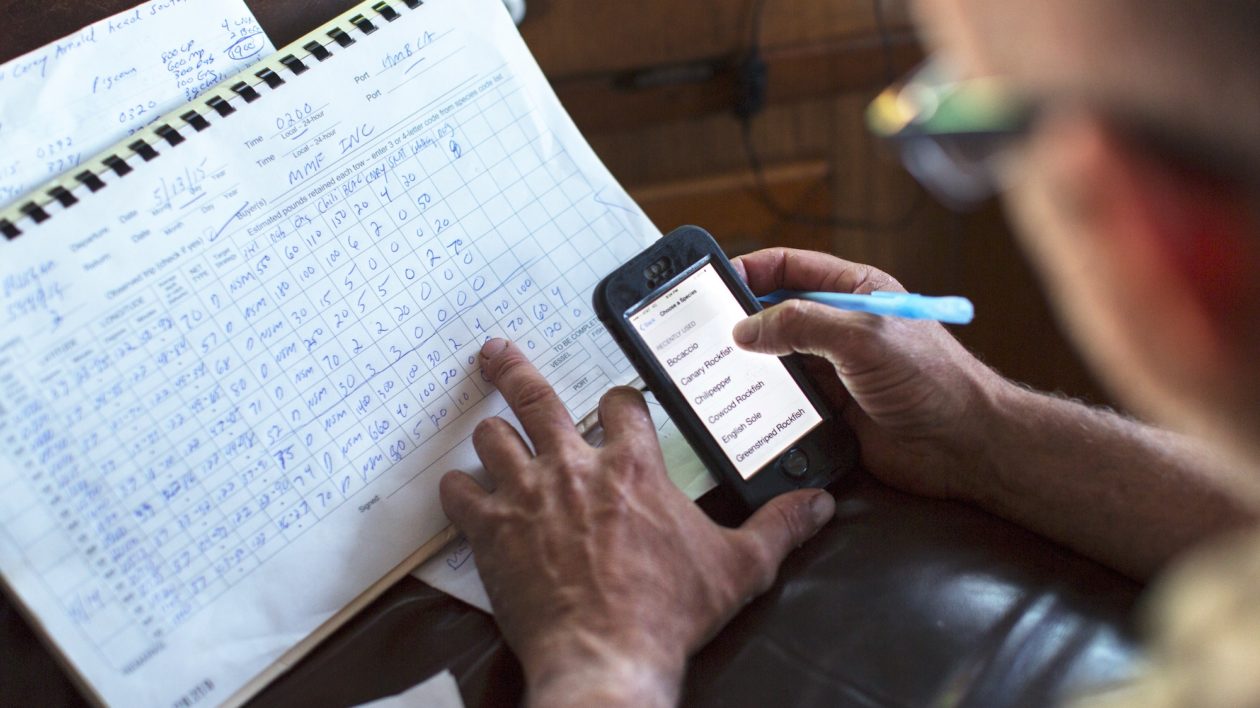 Does It Work?
The benefits for both conservation and fishermen have been significant. Since 2011, the California Groundfish Collective has reduced its catch of overfished species by about 50 percent compared to the rest of the fleet, while at the same time improving target species catch. The California Groundfish Collective's sustainable practices, verified with the data collected by fishermen, were also recognized by the Monterey Bay Seafood Watch program which awarded them a rating of "Green/Best Choice" for eight species in 2014.
The use of a collective fishing agreement among fishermen has had other advantages, too. The collaboration has helped fishermen advance their interests in policymaking and has connected them with researchers to share their vast knowledge and on-the-water experience. With this information, fishery managers can make more effective and responsive regulations—adjusting habitat protections, for example—when fishermen's local knowledge is incorporated.
"It is an incredibly positive thing," says Lisa Damrosch, head of the Half Moon Bay Groundfish Marketing Association and coauthor of the case study, noting that the exchange of expertise between fishermen and conservationists has helped pioneer electronic monitoring technologies and tested the use of experimental fishing permits that support collaborative research and benefit both fishermen and scientists. As part of the California Groundfish Collective, says Damrosch, "we have been on the ground floor of making sure we end up with regulations that provide the level of accountability that is required," one that allows fishermen to be both environmentally responsible and also effective in their work.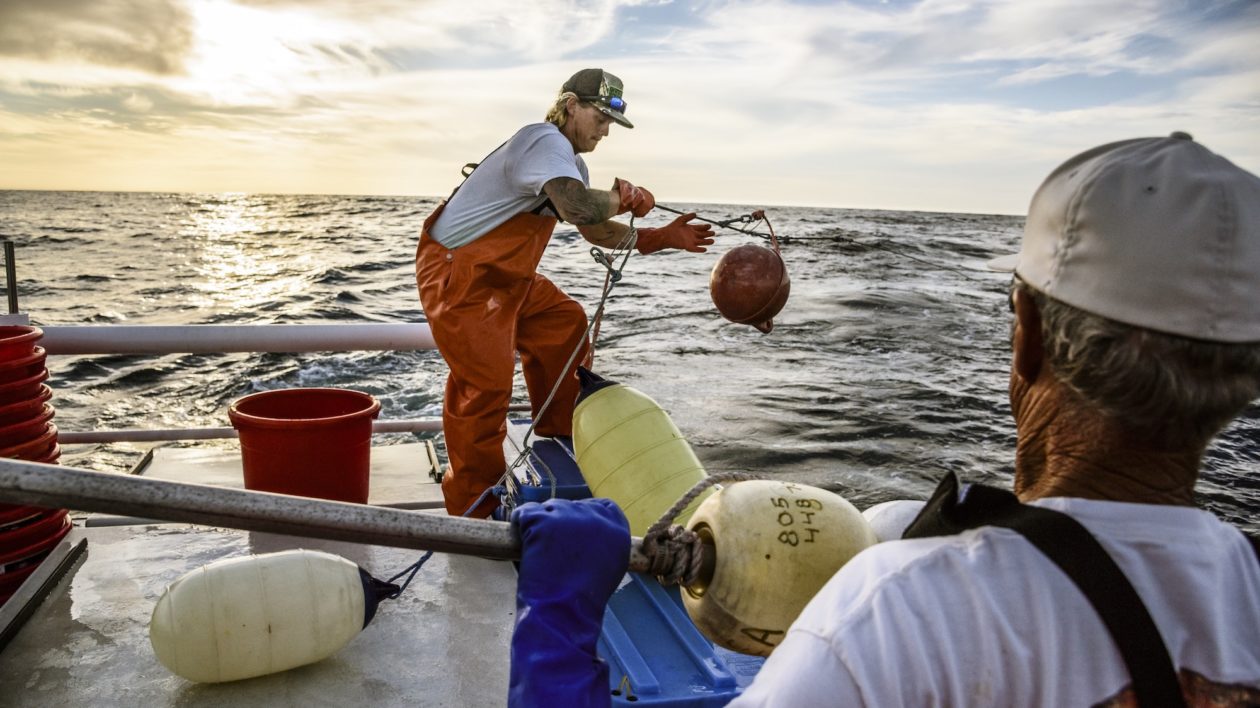 What's more, because the regional fishery management council recognizes the conservation work these fishermen have committed to advancing, members of the California Groundfish Collective have acquired a level of social capital that amplifies their voice in discussions about regulatory matters. The result is that fishermen and regulators are increasingly working together, rather than against each other.
A combination of operational support from TNC, strong local leadership, measurable economic incentives for fishermen, and catch accountability have all created conditions under which the cooperative has thrived. By pooling quota, members of the California Groundfish Collective faced considerably lower costs and dramatically reduced their risk of exceeding their quotas through an accidental bycatch that would otherwise have brought their fishing season to an abrupt halt. Being able to make rapid, data-backed adjustments to their fishing plans has also reduced the amount of quota these fishermen are ultimately obligated to use, while simultaneously contributing to a catch database that aids local stewardship of the fishery.
Still, as we consider the potential for building similar collectives in other fisheries around the world, it is important to acknowledge the institutional support and conditions that were required to make the California Groundfish Collective work. TNC secured grants; was able to use its permits and quota; and provided substantial legal, managerial, and technical resources to help launch the project. Without similar nonprofit support, the startup costs of such an initiative would be insurmountable for many fishing communities.
Yet while programs like this one may have a steep barrier to entry and require investment, they promise a level of adaptability in fisheries that is becoming increasingly urgent. A recent study by TNC researcher Jono Wilson underscores this need, concluding that the top-down management approach used by many fisheries worldwide is simply not nimble enough to react to rapid shifts being caused by climate change and that more adaptive co-management approaches, like the CA Groundfish Collective are needed.
In prioritizing data sharing, adaptive management, and cooperative problem solving by numerous stakeholders, the California Groundfish Collective is already inspiring changes in how management agencies work with fishermen on the West Coast. It seems clear that the lessons learned from this project could benefit other fisheries around the globe, and we will continue our work to replicate its success on a broader scale.