As I stepped off the trail in Indian Peaks Wilderness, Colorado last Saturday, I saw it: a big green van –  Green Ride Boulder – was squeezing past a Lyft on the dirt road to the trailhead.
After years of long drives, I've dreamt of not needing a car to "get outside." Transportation, however, is only one part of the access issue. Access to natural areas has multiple dimensions – physical, social, and economic. If we want the outdoors to be for everyone, we need to find access solutions to meet people where they are.
In the US, one in five Americans have disabilities. These numbers are only increasing as the population ages. Accessibility to public lands first became a legal requirement in 1968, but the retrofits on federal lands took nearly 30 years.
This means that people with disabilities born in 2000 are part of the first generation who can dream of visiting Yosemite Falls or Old Faithful in Yellowstone with fewer barriers. Now, the Forest Service is looking to avoid costly and time-consuming retrofits by integrating accessibility at the start of any new project.
Another innovation in designing infrastructure on public lands is underway in Malaysia. Researchers from University of California-San Diego are asking people what they want when they go to a park. It sounds simple, but it is surprisingly novel. Seeking solitude and risk, for example, are western preferences that often get exported in the design of parks in other countries.
But, these western preferences are sometimes counter to the preferences of other cultures. The researchers found that people in Malaysia wanted picnic areas for family gatherings and assurances of basic comfort and safety  –  solo thrill seeking was not at the top of the list.
Sometimes the things that make natural areas accessible are far less tangible than paved walkways and pavilions. Stereotypical images of an outdoorsman, fisherman, hunter, climber, hiker, birder, or environmentalist abound. When these images don't match up with our own self-image, we can feel unwelcome. Plus-size women are only starting to see themselves in outdoor clothing advertisements  –  and these new ads are rife with controversy.
Even the words we use suggest exclusivity: outdoorsman (what about the woman?), climber (is that a person who climbs or a card-carrying member of a social club?). Thanks to Funny or Die and others these issues of image and exclusivity are getting air time. It's a first step.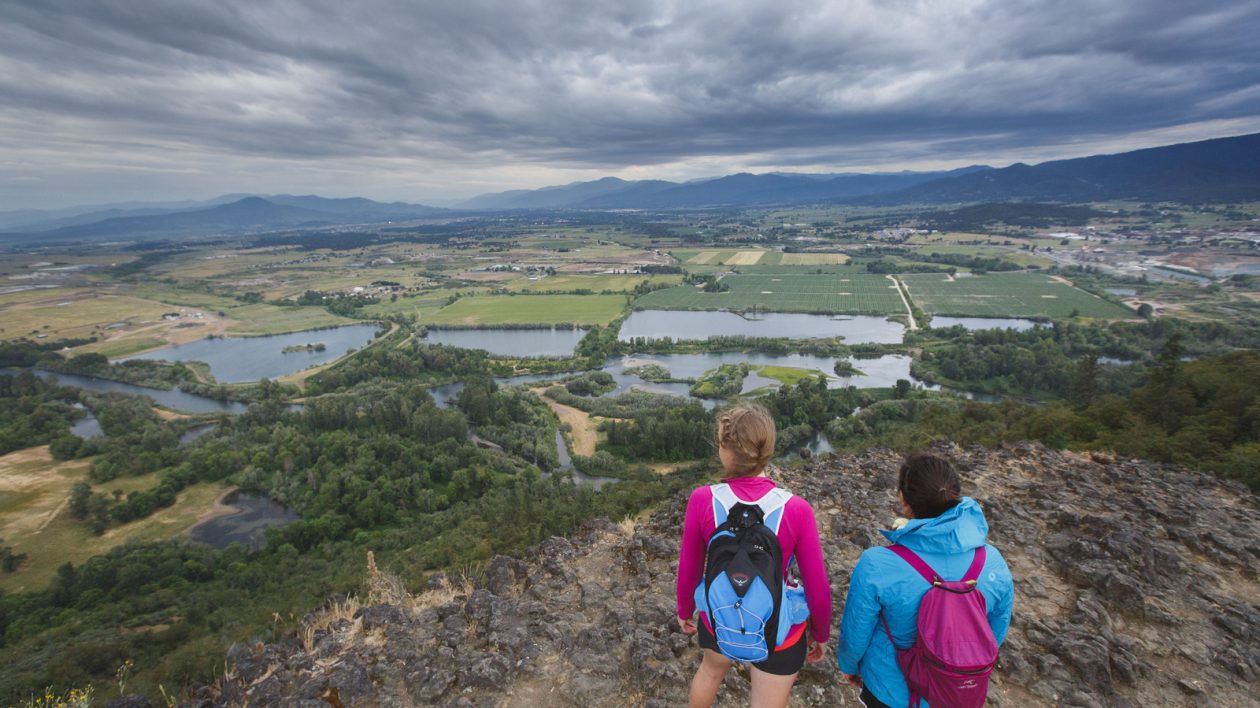 Bound up in these images of people in the out-of-doors are the associated costs. Big 4X4 vehicles, bright waterproof jackets, and high-tech pieces of gear. There is also the unseen cost of time. With more people living in cities and short on time, the costs of getting outside may be increasingly prohibitive.
Bringing nature into cities is one obvious way to cut costs and improve all sorts of other aspects of city life (e.g., cleaning the air, managing stormwater). Bringing people out to nature with discounted Lyft rides and organized camping trips is another solution REI (the outdoor clothing and gear company) is experimenting with.
Imagine now that the future where the outdoors is for everyone has truly arrived. The ways available to us to experience public lands might be as diverse as our society. The mental health and obesity epidemics might be slowing because getting outside is a viable part of wellness plans. The growing wealth divide might be able to count local natural capital as a bridge. The pendulum swing of support for public lands and conservation might stop and protecting lands and waters might be the new permanent status quo.
So, what is the Nature Conservancy doing to make this future a reality? Through partnerships with the Forest Service or local organizations for whom improved access is an explicit goal, we're learning and innovating in ways that strengthen our newest and oldest strategies. In Florida, we've piloted therapeutic nature experiences on our preserves for adults with mental disabilities. In India, we're helping incorporate people's needs – including differences between men and women – into the restoration plans for urban lakes and parks. Across the world, we're empowering people to advocate for policy that matters for them, including US public lands policy.
The call to action for us and our allies is to strengthen our strategies by considering the multitude of ways that people connect with nature. Clean air and water, healthy food systems and cities, and a stable climate may be the most acute connections, but how might increasing access to nature help us on the path to sustainability?