By this time in the spring, the snow on the grass resembles gray cotton candy coats. Beyond the last drift of stale white, there's a vast meadow pocked with ponds. Pronghorn antelope graze in the foreground. Franklin's gulls swoop in the background.
I'm not here for either of them. I'm looking for long-billed curlews and I'm striking out. Nesting curlews are the kings of camo. Holding still and low in shallow cover not flushing until you nearly step on them.
I find backyard birds on my own, but I need Jay Carlisle with me to find curlews.
"Finding an American robin nest is fun when they're nesting in your garage or on your porch, but it's not hard to find. The challenge isn't there," says Jay Carlisle, Intermountain Bird Observatory research director. "These guys challenge me. They make me work to find their nest even 10 years in. I'm still surprised by their behavior."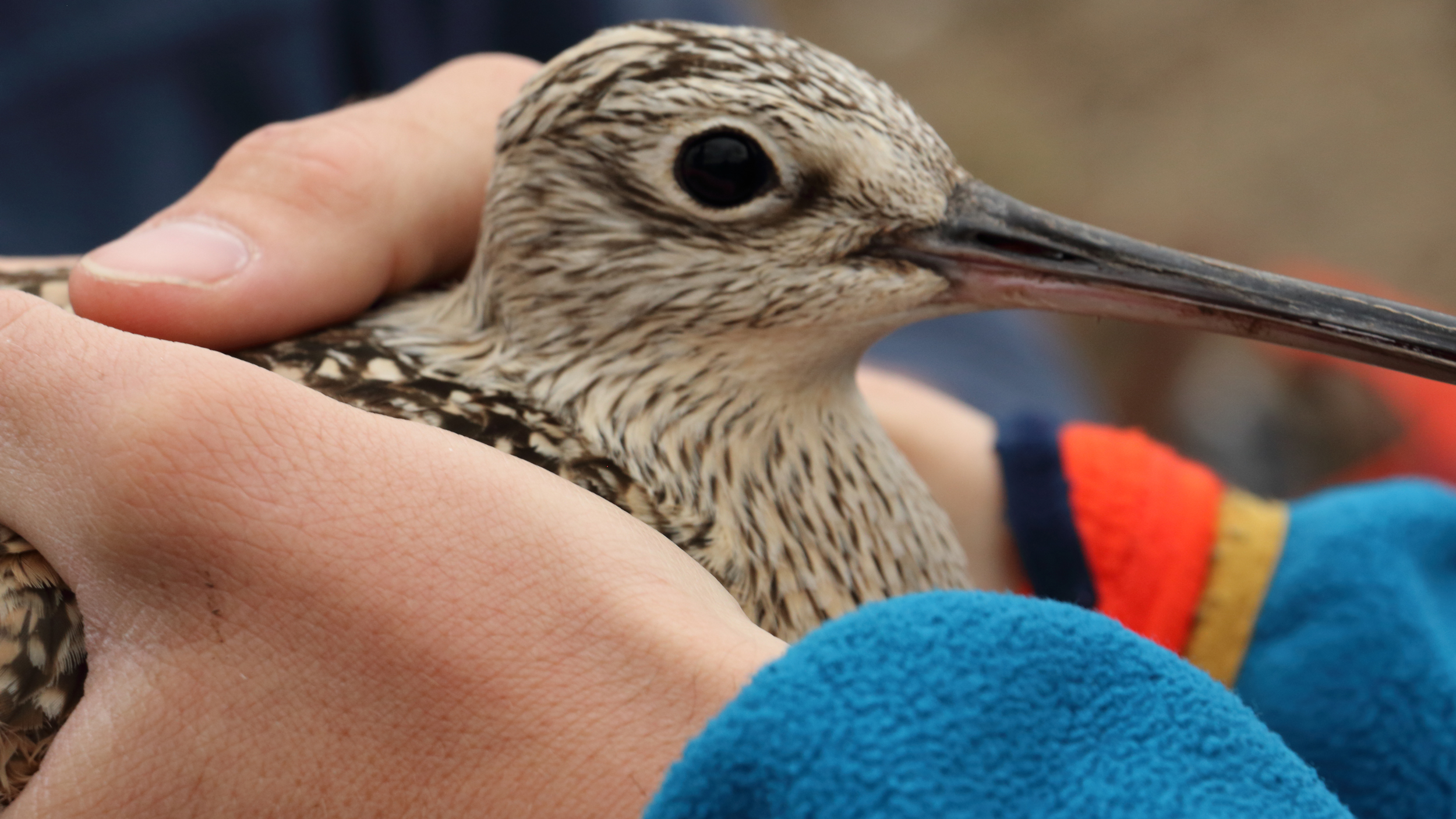 Carlisle is the brains behind curlew conservation research. Based at Boise State University, he's tracked long-billed curlews for a decade at more than 10 nesting sites in the West. Twenty-five feathered backs are wearing transmitters this year including the male I'm watching him study and tag at The Nature Conservancy's Flat Ranch Preserve in Island Park, Idaho.
"You have this awesome grassland habitat that's wet and productive," Carlisle says. "Birds eating worms and getting them at a pretty fast rate so they're clearly able to get enough food. We have a high density of birds here."
The ranch hosts up to 300 cows annually. Curlews use the place for nesting April through July. On the eastern side of the state, where the ranch is, curlews do well during nesting season. Curlews nesting on the other side of the state, the western side, fare much worse. Six out of 17 birds wearing transmitters died. The birds are shot on an annual basis.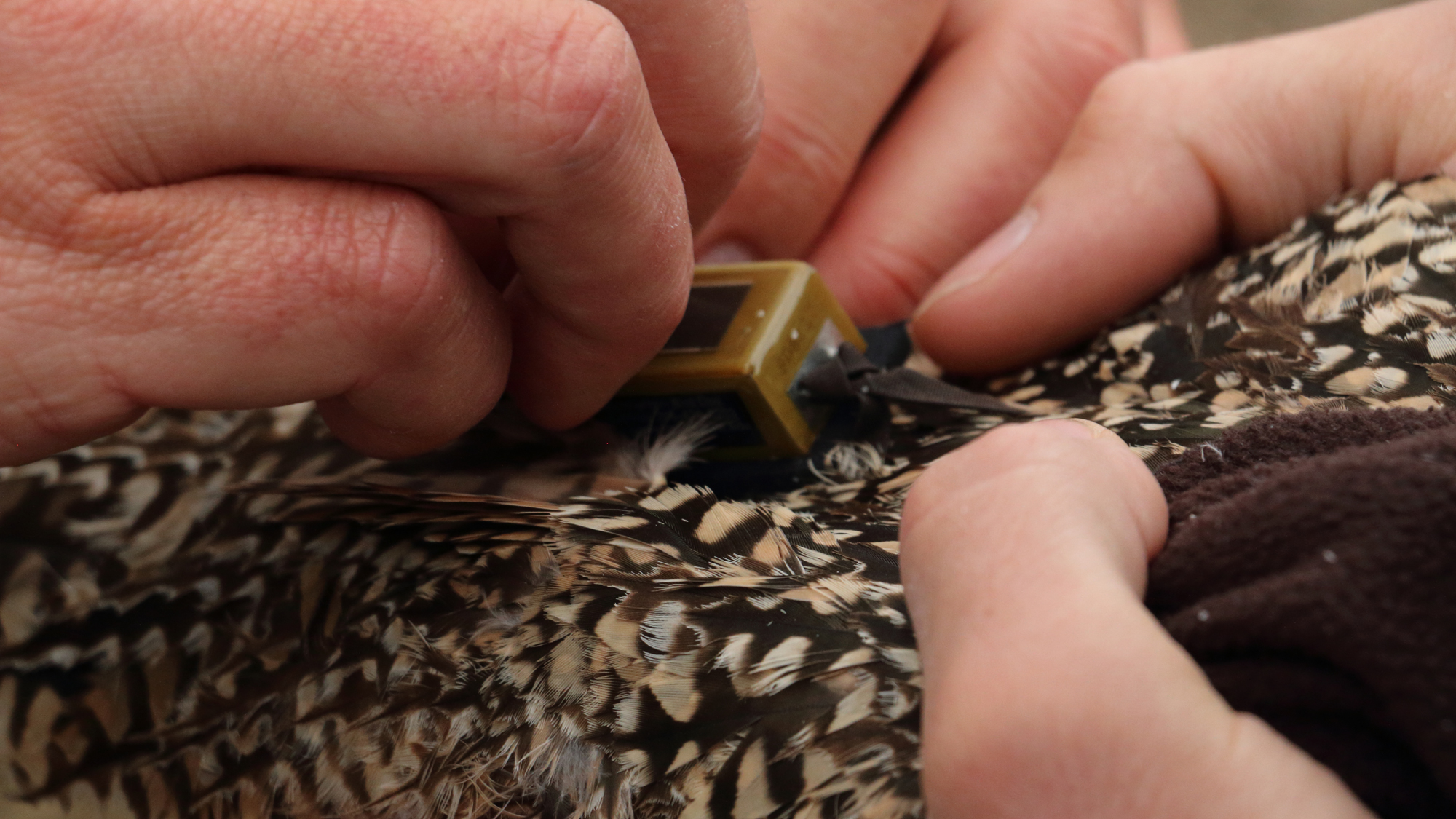 "We've had issues with people shooting curlews. Most of the people are shooting what they're allowed to shoot. Shooting ground squirrels is legal. Shooting badgers is legal. Shooting coyotes is legal," Carlisle says. "Shooting curlews, or raptors, or other migratory birds and protected species is not legal."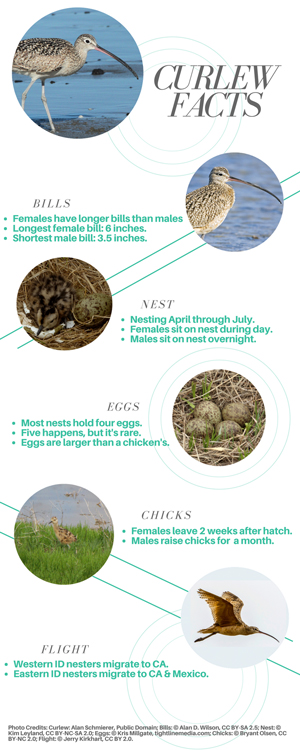 Carlisle keeps track of the unexpected mortality, but his real research intentions lean toward migration. He wants to know where curlews go and what obstacles they face when they leave the nest. Attaching trinket-sized transmitters, costing $3,050 each, to adults tells him.
"Just the outreach value alone of being able to put points on a map and connect here [Idaho] to the northern Gulf of California and say, 'Curlews that breed here are wintering there,'" Carlisle says. "That's really exciting."
Carlisle wants exciting and productive. He wants science on the ground that actually does something for people using the ground. People like Matthew Ward.
"We're a science-based conservation organization so we want science to help us make our management decisions," says Matthew Ward, The Nature Conservancy Flat Ranch Preserve manager. "We feel like this project will hopefully help guide our future management if we need to adjust our grazing. Proper grazing management and wildlife can go together."
Flat Ranch is productive for cows and curlews. Pairs nest regularly in high densities at the ranch April through July. Carlisle isn't suggesting any changes at the preserve, but he is tracking the birds as they come and go. If the population slips, he'll know where to look when the birds are somewhere else for the rest of the year.
"If we had management that stayed the same for the next 50 years on Flat Ranch, but the population started declining, these transmitters give us an idea of where to look," Carlisle says. "And start thinking about what might be happening in that part of the cycle."