Reticulated giraffe populations have plummeted, and the San Diego Zoo and partners are utilizing motion-activated cameras to understand what is happening.
The community-led project has placed the cameras on two large conservancies, Loisaba Conservancy, which The Nature Conservancy helped protect and establish for the Loisaba Community Trust, and Namunyak Community Conservancy, one of 27 conservancies supported by Nature Conservancy partner Northern Rangelands Trust.
You can read the full details on the project in my previous blog.
The effort has resulted in more than 500,000 photographs to analyze. You can help from your computer by identifying wildlife in photos via Wildwatch Kenya. It's easy and fun (and I have to admit, addicting). It's free and anyone of any age can participate.
Here is a selection of the photos from the project, to give you a taste.
Reticulated giraffes are the focus of the project. Researchers estimate their populations have declined by 70 percent since the 1990s. The motion-sensitive cameras help researchers understand the giraffe's habitat preferences and how they responded to the presence of livestock.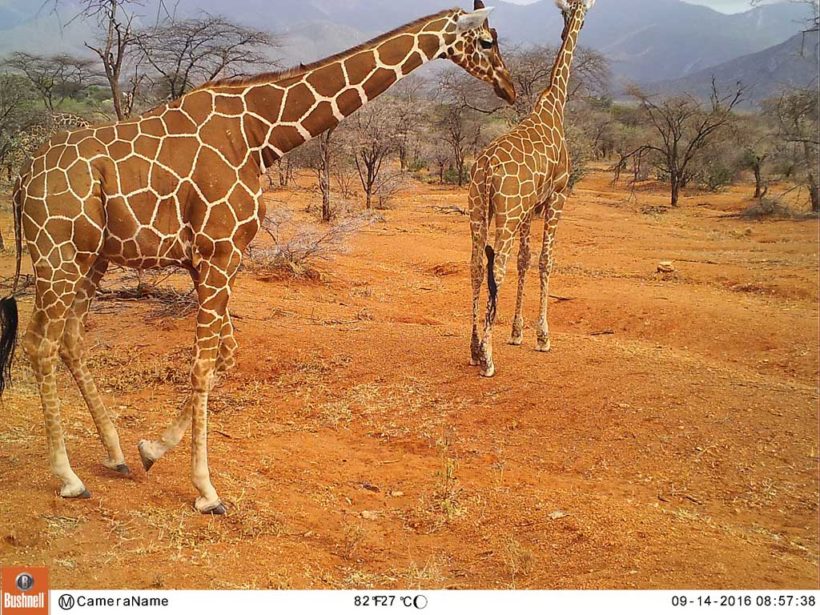 As you go through images at Wildwatch Kenya, you'll find many photos of Africa's iconic wildlife, including elephants. You simply have to note the animal in each image. This helps researchers narrow down their searches.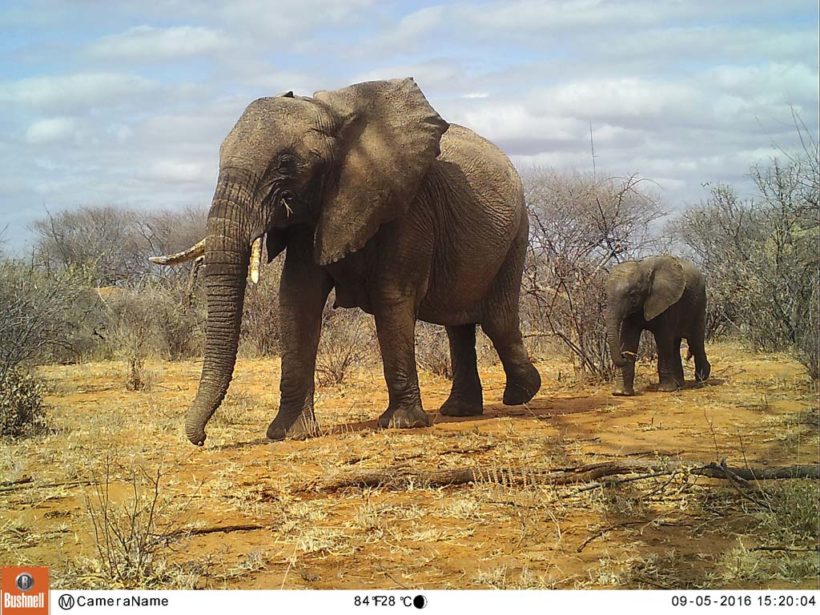 The camera traps have yielded other useful information, including the presence of painted dogs. According to the San Diego Zoo: "Domestic dogs belonging to the herders can bring canine distemper into the area, to which the resident painted dogs have no immunity. This drastically reduced the number of painted dogs, but the cameras revealed the disease did not wipe them out completely."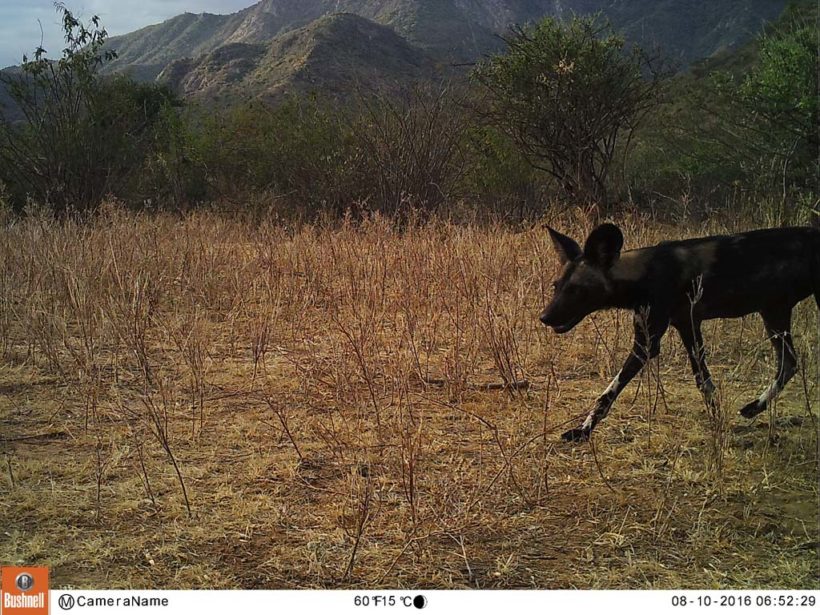 Hyenas are a common camera trap image, especially at night. Sometimes, though, the clever hyenas will chomp on the camera. A team of rangers from the community, called the "Twiga Walinzi" (giraffe guards in Swahili) monitor and replace cameras as necessary.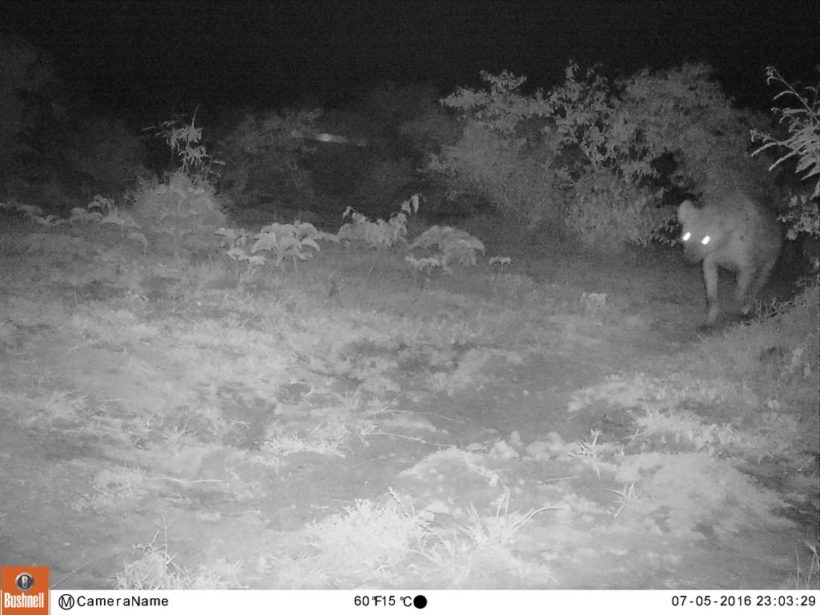 A key component of the research is determining the impact livestock grazing has on giraffes. Do cattle cause giraffes to move out of an area?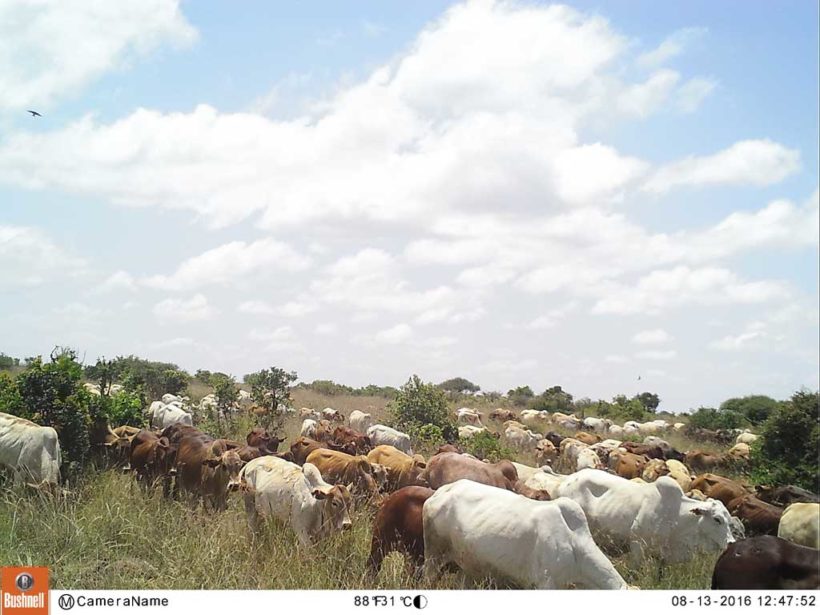 Wildwatch Kenya focuses on mammals, so you will not have to identify birds in photos. But anyone will recognize this common sighting, an ostrich.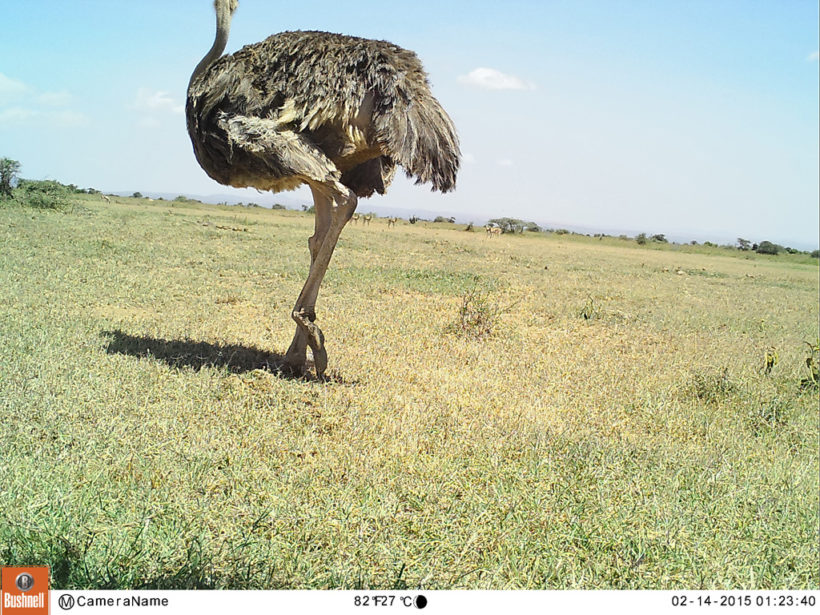 Some critters get very close to the camera, like this gazelle.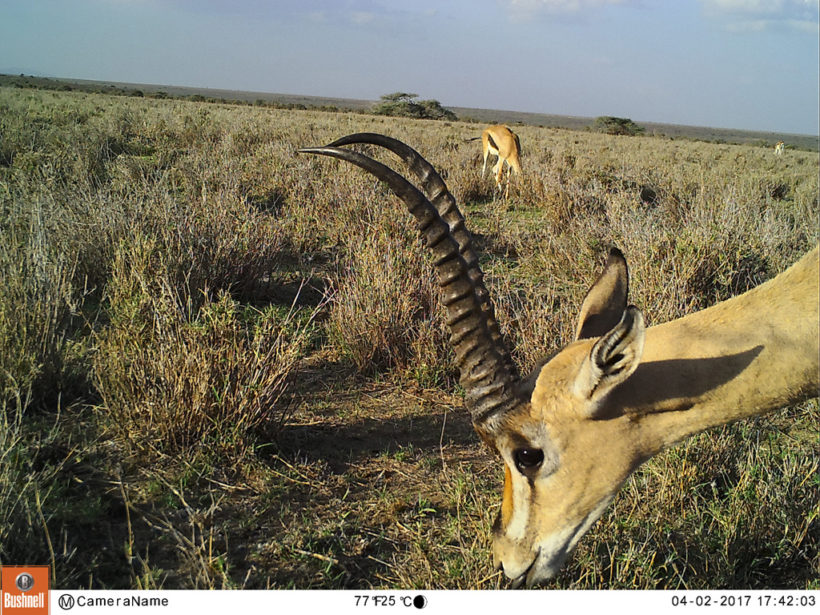 Some antelope species may be trickier to identify (this is a waterbuck surrounded by impalas). But Wildwatch includes a user guide that will walk you through each photo and help you make a positive identification.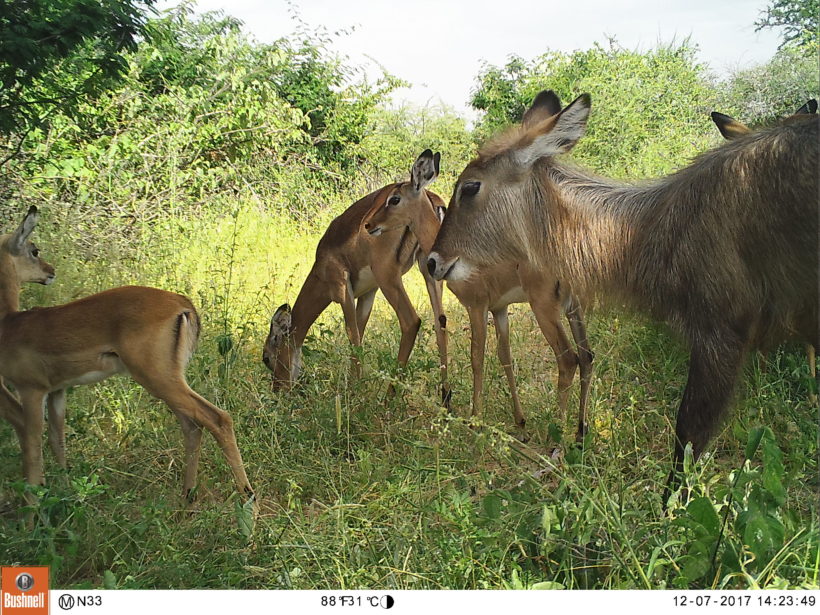 Even 15 minutes reviewing camera trap images will reveal a variety of species. Some of my favorites are the smaller animals, like black-backed jackals.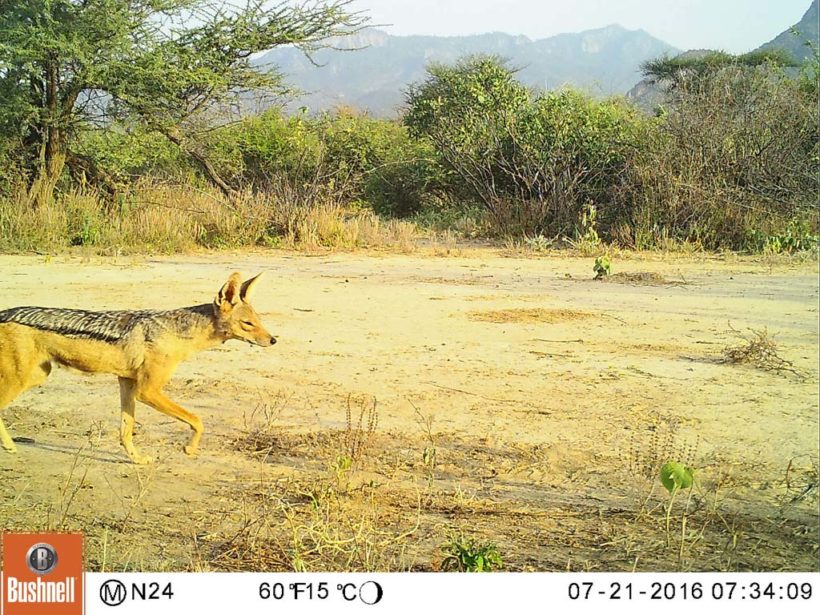 A dik dik selfie? From my participation in the project, these small antelopes are one of the most common species captured on the camera traps.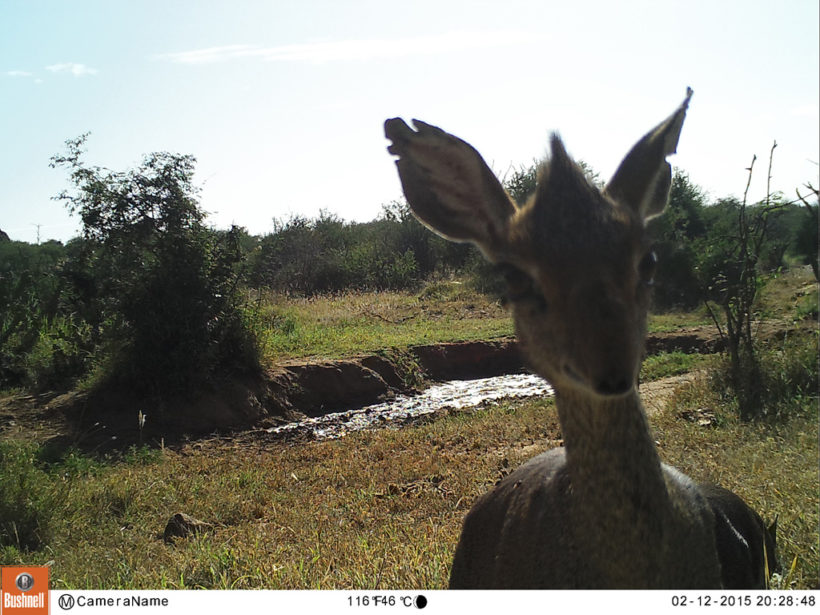 One of my favorite species, the lesser kudu. Have fun with Wildwatch Kenya and you'll see the amazing diversity of wildlife that still roams these wildlife conservancies.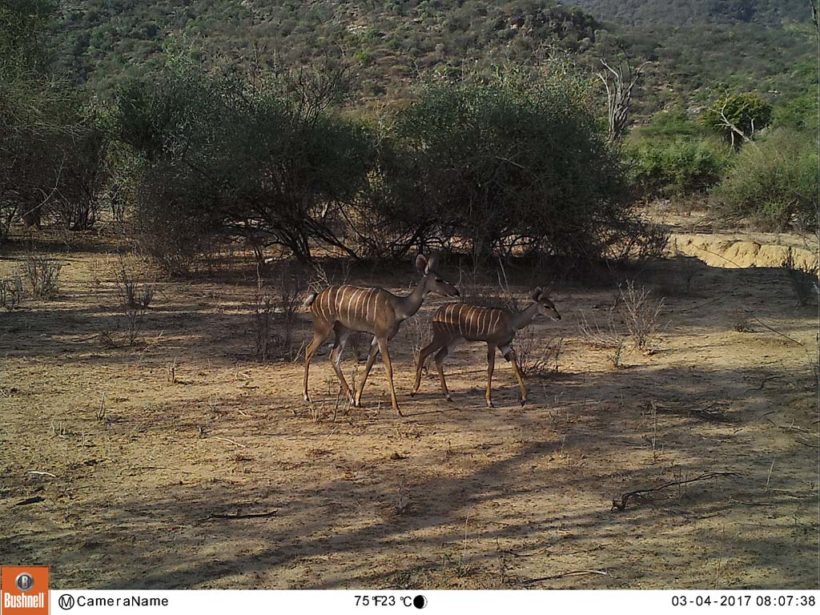 Wildwatch Kenya is an effort led by people in and around Namunyak Community Conservancy and Loisaba Conservancy, in collaboration with Northern Rangelands Trust, San Diego Zoo Global, Giraffe Conservation Foundation, The Nature Conservancy, Lewa Wildlife Conservancy, Sarara Camp, Smithsonian Institution, Senckenberg BiK-F, Global Conservation Force, Leiden Conservation Foundation, and Zooniverse.