In comparison with other field trips I had made in Mongolia, this one was relatively uneventful. No cars were flipped over, no tents blew away in hurricane winds, and no swollen rivers blocked our way. But on each day of this quest, the clock ticked more loudly at our failure to glimpse our prize.
My colleagues from the Nature Conservancy were my companions and guides. We were travelling to Tost Uul, a mountain in the Altai range in the Gobi Desert. Tost Uul is place of extremes — brutally hot in the summer and equally brutally cold in winter. Carved out of rock that's been polished by the hard wind and sand of the Gobi Desert, its steep terrain is not a place that reveals its beauty to you easily. But when it does, it's spectacular.
Our goal was to assess the success of predictive modelling we had done in the region: assessing the vegetation in the area and interviewing local herders to better understand their vision for their lands, in particular why they were so supportive of making the local protected area a national protected area.
And in our spare time, we would try to spot a snow leopard.
An Obsession is Born
I first "saw" the wild snow leopard before I was in kindergarten. It was on the pages of National Geographic's November 1971 issue. The photo, taken by Dr. George B. Schaller, was one of the first ever shots of snow leopards in the wild, and it featured a female snow leopard (Panthera uncia) perched on a snowy crag in Pakistan's Chitral Valley. I kept that issue well into my college years and when I finally lost track of it, the pages were well-worn.
I can't begin to explain my fascination — with a species that I had never seen before and one that lives on the other side of the world. But I am not alone in my obsession. Animals have long inhabited the depths of the human psyche. There isn't a civilization on Earth, however primitive or high-tech, that doesn't concern itself with images of animals.
So of course I want snow leopards to be the protagonist in my tale of Tost Uul. But in reality, it's the broader issue of how of a country plans for development that takes center stage.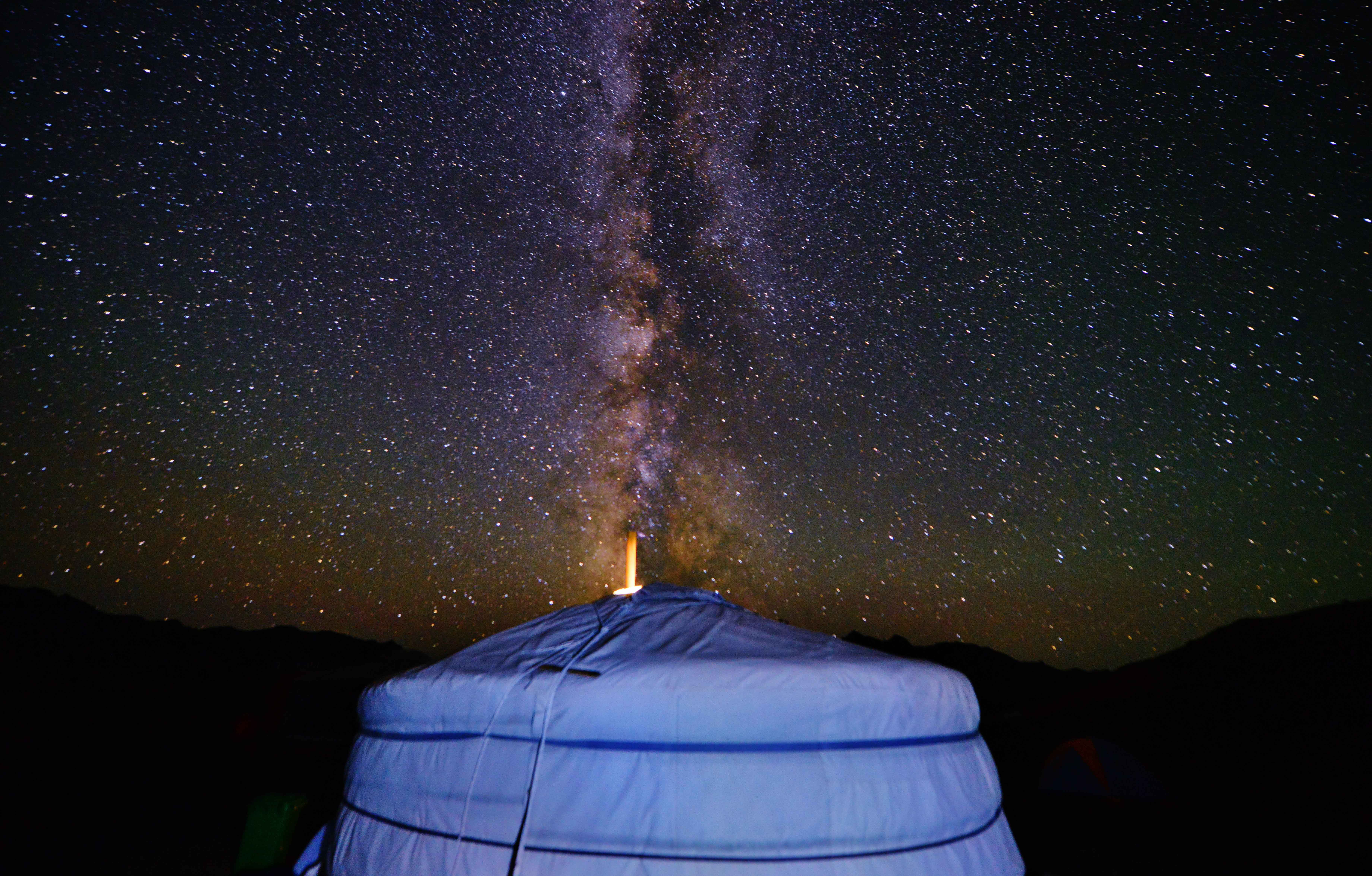 The Oldest Protected Area in the World
Tost Uul was one of approximately 25 sites that the Conservancy identified as part of a conservation planning exercise in the Gobi Desert, a collaborative exercise with the Mongolian government, mining companies, local communities and other partners. The aim is to help support the expansion of the protected areas network and identify potential conflicts between biological, social and cultural values with expanding mining and infrastructure development.
This is a truly progressive approach by the Mongolian government as it prepares for development. As well as this type of proactive planning, they have committed to protect an impressive 30 percent of the country. To date, there has been real progress on that commitment.
In conservation history, protected areas can be problematic for communities. And in a country where approximately 40 percent of the people are nomadic herders who depend on access to pasture lands this could create a problem.
But the idea of protected areas runs deep in Mongolian history. It was here that the world's first national park was established: the Bogd Khan Uul, just south of Ulaanbaatar. It is 100 years older than Yellowstone in the United States. Established by the Mongolian government in 1778, it was originally commissioned by Ming Dynasty officials in the 1500s as an area to be protected for its sacred nature.
Problems With Protection
Many protected areas are effective conservation management tools but while they have positive conservation benefits, they can also have a broad array of negative social, economic, cultural, and political impacts on local communities. Protected areas often follow the exclusionary approach applied at Yellowstone in 1872. As such, many parks have failed to fully integrate other important factors, such as social, cultural, and political issues. In some cases, this has triggered adverse impacts on local communities, disrupting their traditional ways of living and limiting their control of and access to natural resources. Such an outcome can undermine protection policies through conflicts between park managers and local communities.
But something was different at Tost Uul, the locals were embracing the concept of protection. Tost Uul in fact was already a "local protected area" but was being petitioned to become a national protected area. This means additional management restrictions and a level of permanent protection that would require an act of parliament to change its protected status. Yet despite these additional restrictions, one after another, herding families gave their support for national level protection.
The reasons for this were relatively simple — while Tost Uul is home to Argali and Ibex, the top prey items of snow leopards, it is also criss-crossed with mining leases. National-level protection would prevent development of those minerals resources in lieu of conservation. The cost that 'protection' might represent in terms of reduced access and restrictions was out-weighed by the benefits of preventing large-scale development from mining.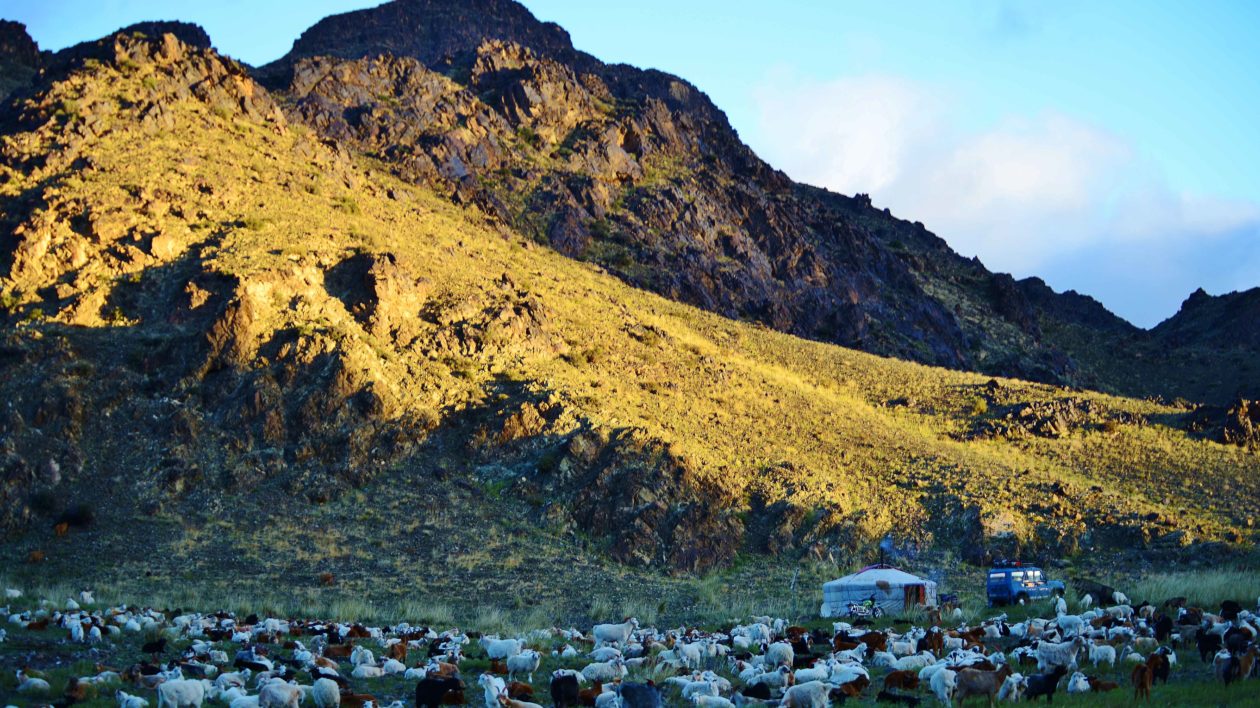 Conservation success is often dependent on local support for conservation, and protected areas will survive only if they are seen to be of value, in the widest sense, to the nation as a whole and to local people in particular.
More study is needed to better understand why Mongolian communities seem to embrace protection in the way they do, but the signs are there. In part, they seem to have developed a model that respects the rights of traditional peoples inhabiting protected areas by promoting and allowing full participation in co-management of resources, in a way that does not affect or undermine the objectives for the protected area as set out in its management plan.
Due, in large part, to the support of the local community, Mongolia's Prime Minister announced in December 2015 that Tost Uul — and its surrounding area, covering greater than 1.6 million acres, an area larger than the state of Delaware — was "a nationally significant reserve area." Four months later, its status was elevated to a "National Protected Area," the highest status possible.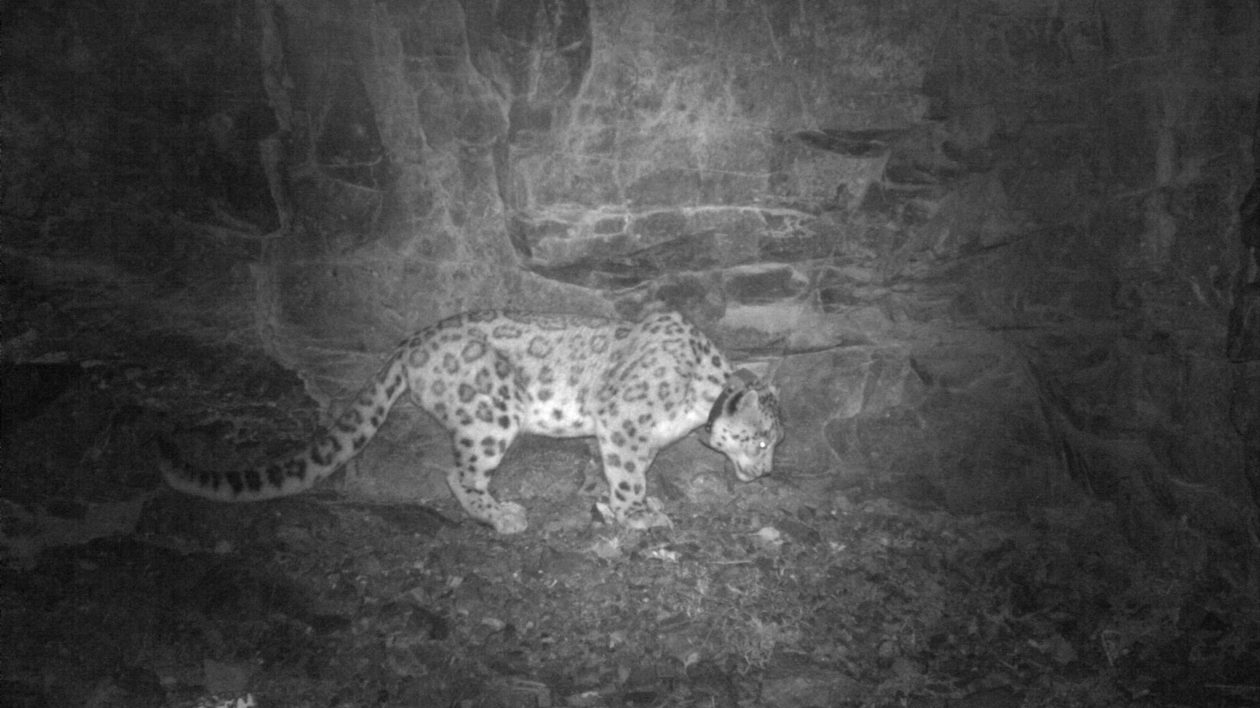 Watching Us, Watching Them
Back in the mountains, I'd love to be able to tell you up-close tales of the snow leopard — how I witnessed its mythical leap and captured its mystique on camera. But after two long weeks, I'd collected only blisters on my feet and back pain from hiking the brutal terrain with 50+ pounds of camera gear.
I was reminded of the scene in the recent Walter Mitty movie where fictional photojournalist Sean O'Connell says: "They call the snow leopard the ghost cat. Never lets itself be seen." James Thurber, the author of the Walter Mitty story, writes it perfectly: "Beautiful things don't ask for attention."
It took a local herder, Amar, to help put it into perspective for me. A snow leopard guide and ranger at Tost Uul, he has lived in these mountains his whole life, tending to his sheep and goats. During that time, he has only seen a snow leopard on a handful of occasions. So after a mere 14 days, who was I to complain?
Each day we didn't see a snow leopard we counted: snow leopards 1, 2, 3, 4, 5… Humans 0. Perhaps in an attempt to rationalize our failure, I was strangely glad that they didn't reveal themselves to me so easily. An animal as iconic as a snow leopard is something that should be earned and I don't think I earned the privilege yet. But I'll be back someday and I'll see them yet.
For now, I'll just have to keep my obsession alive and take solace in knowing they are out there, and thanks to hard work of my colleagues in Mongolia, they have a better chance to be around for future generations.
And while I didn't see a snow leopard with my own eyes, the camera traps captured what we were unable to. It was clear that they were there — watching us even when we didn't know it.