Here's a climate change impact you probably never considered: bison diets.
As the climate warms, bison in North America are likely to shrink, as documented in research published by Joseph Craine and colleagues.
The reason they shrink is because as grasslands warm, grasses and other plants accumulate less protein. Bison are then forced to eat plants that are less nutritious.
This raises a related question: what plants to bison actually eat?
The answer to this question could help conservationists manage for plant species that are higher in protein and preferred by bison – ensuring healthy herds on warming grasslands.
The Bison Story in Context
The near-loss of our bison herds is one of our most-told conservation stories. The great herds were reduced to near extinction, the survivors rescued with no time to spare. Bison have recovered – a remarkable success – but the animals are now scattered in much smaller herds on national parks, nature preserves and ranches.
Not only are there fewer bison roaming the Great Plains, they no longer migrate. Two or three major bison migrations once occurred on North America's grasslands, on a scale that is difficult to comprehend today.
"Everyone thinks of the Serengeti as the home to a major migration, but it would have been dwarfed by the migration of bison on the Great Plains," says Craine. "The scale of the plains is huge. Millions of bison would have traveled 1000 miles every year. They moved based on the nutritional quality of plants."
Today, with most bison in fenced reserves, such movements are not possible. Bison need to meet their nutritional needs within the bounds of that reserve. If grasses with lower protein dominate, the bison have nowhere to move.
But how do bison diets shift in a warming climate? To answer this question, Craine researched actual bison diets in two herds on grasslands that differ in mean annual temperature by 6 degrees Celsius: the Samuel H. Ordway Jr. Memorial Preserve in South Dakota and the warmer Konza Prairie Biological Station in Kansas.
A mature bison in South Dakota averaged 500 pounds larger than one in Kansas. But researchers had a poor understanding of exactly what bison were eating in each place.
What he found, using sophisticated DNA analysis of fecal samples, contained some major surprises about what bison ate – including disproving the long-held belief that bison are strictly grazers.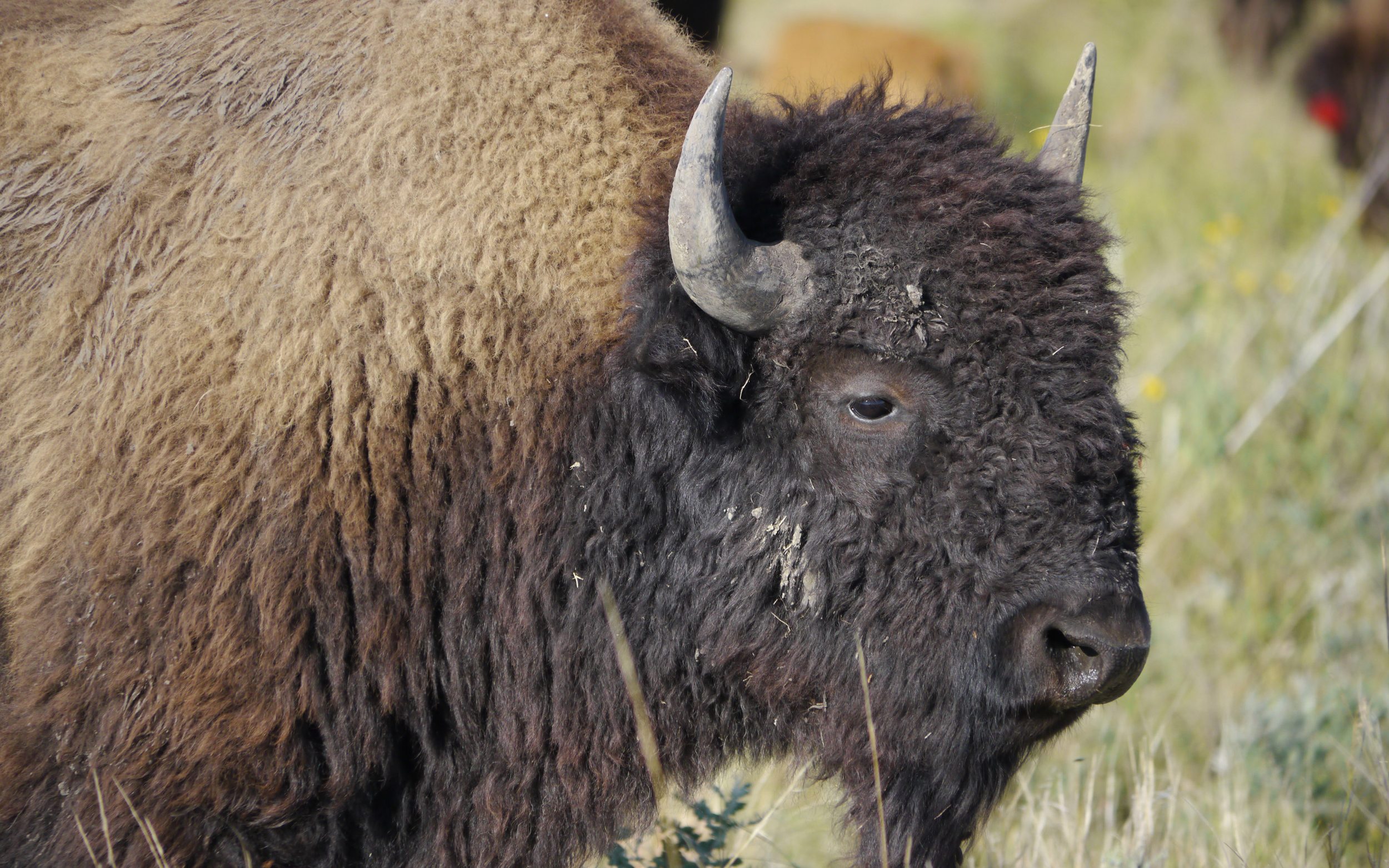 Follow that Pooping Bison
To analyze bison diets, researchers first needed fecal samples. Mary Miller, the Conservancy's Northcentral South Dakota conservation manager, led collection on the Ordway Prairie. Finding a specific bison "patty" on the prairie seemed like a straightforward task but at times could feel like a wild goose chase.
Miller and her team were tasked with collecting fecal samples from mature cows and mature bulls. "Finding bison can be a lot harder than you think it should be," she says. "This was complicated by the fact that you actually had to see a specific animal defecate. You had to make sure you had an animal in the right age range and then observe it for signs that it was getting ready to go."
Miller has a lot of experience observing bison, so she could usually pinpoint an animal. But the fact that they are usually roaming in herds could complicate the search.
"Sometimes you're approaching a herd, and all of a sudden they all stand up and poop right before you get there," she says. "You know it's going to be a while before they defecate again, so you're going to be watching one bison for a long time."
The fecal samples are then analyzed for the DNA from bits of undigested plant material, allowing for a rapid assessment of all the plant species consumed by the animal. "It's using CSI techniques for conservation," says Craine. "It's a powerful way to determine what bison actually eat, which it turns out is quite different from what we thought they were eating."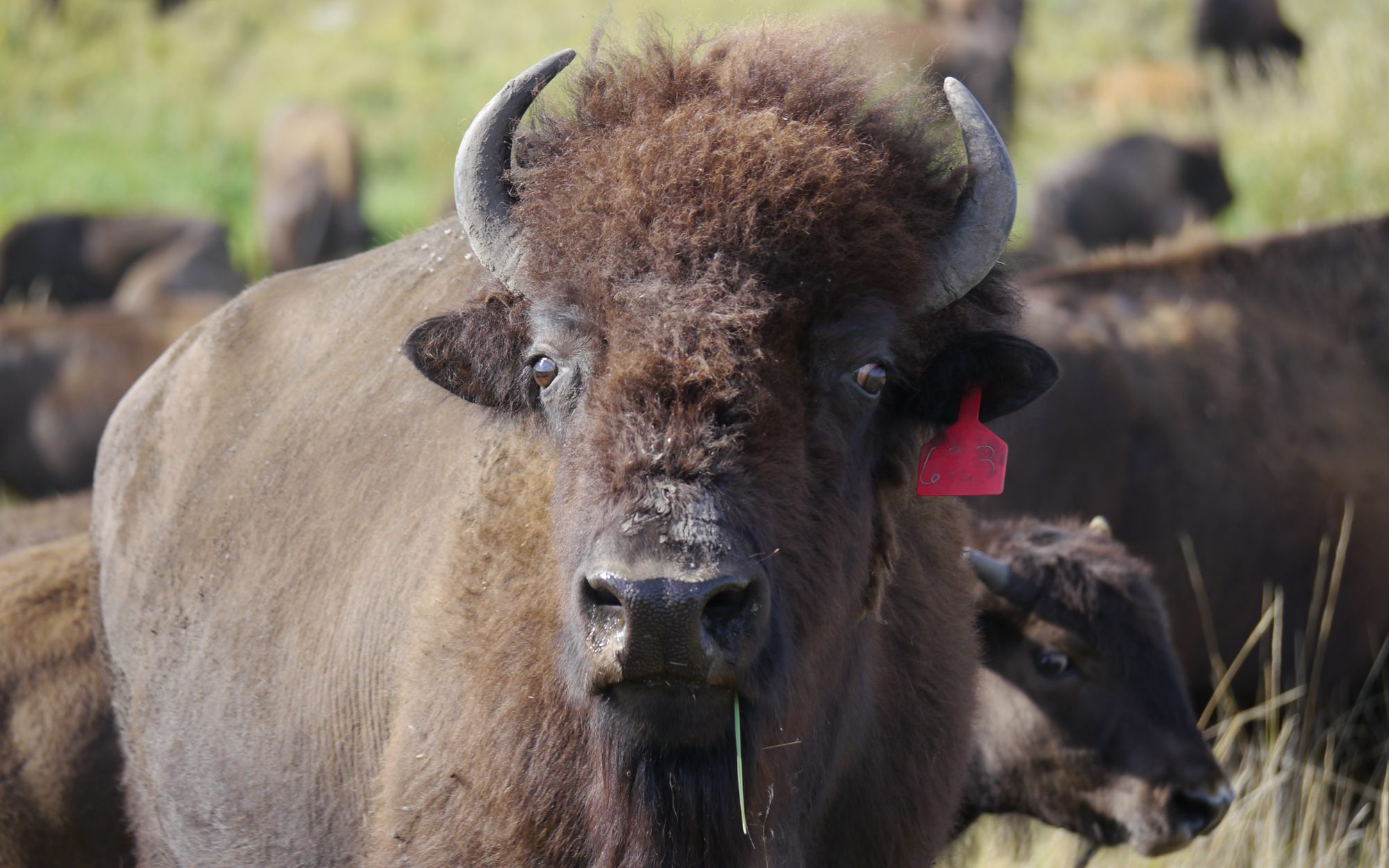 Grazers and Browsers
Bison are supposed to be strictly grazers: herbivores that focus exclusively on grasses. At least that is what biologists have long thought, and verified by extensive field observations.
The DNA evidence, though, casts serious doubt on this idea. In fact, the bison in Craine's study ate a far greater variety of plants than anyone had realized, including shrubs – what ecologists know as browse.
"There are 400 to 500 plant species in a typical healthy grassland," says Craine. "And bison rely on a lot of them. They have a very diverse diet, relying on a lot of plants other than grasses."
This was especially true in the warmer grasslands of Kansas, where grasses were lower in protein. Here bison relied a lot more on shrubs and forbs for protein. The paper by lead author Craine suggested that as the climate warms, bison may shift more to browsing than grazing.
What does this mean for managers?
Traditionally, bison management has been all about the grass. Bison management has essentially been grass management.
"When thinking about herd health, managers have to promote plant diversity, not just grass," says Craine. "If managers worked to promote grasses at the expense of nutritious forbs and shrubs, bison would suffer. Knowing what species bison rely on gives us the opportunity to promote and manage for those species that would help bison the most."
For instance, Ceanothus – a nitrogen fixing shrub commonly known as Jersey tea – has never been considered important in bison management. Craine's research, though, found this shrub to be an important source of protein for bison.
Of course, small preserves can complicate the picture. "We don't know if bison eat certain plants because they're nutritious or if they eat them because they're there," says the Conservancy's Mary Miller.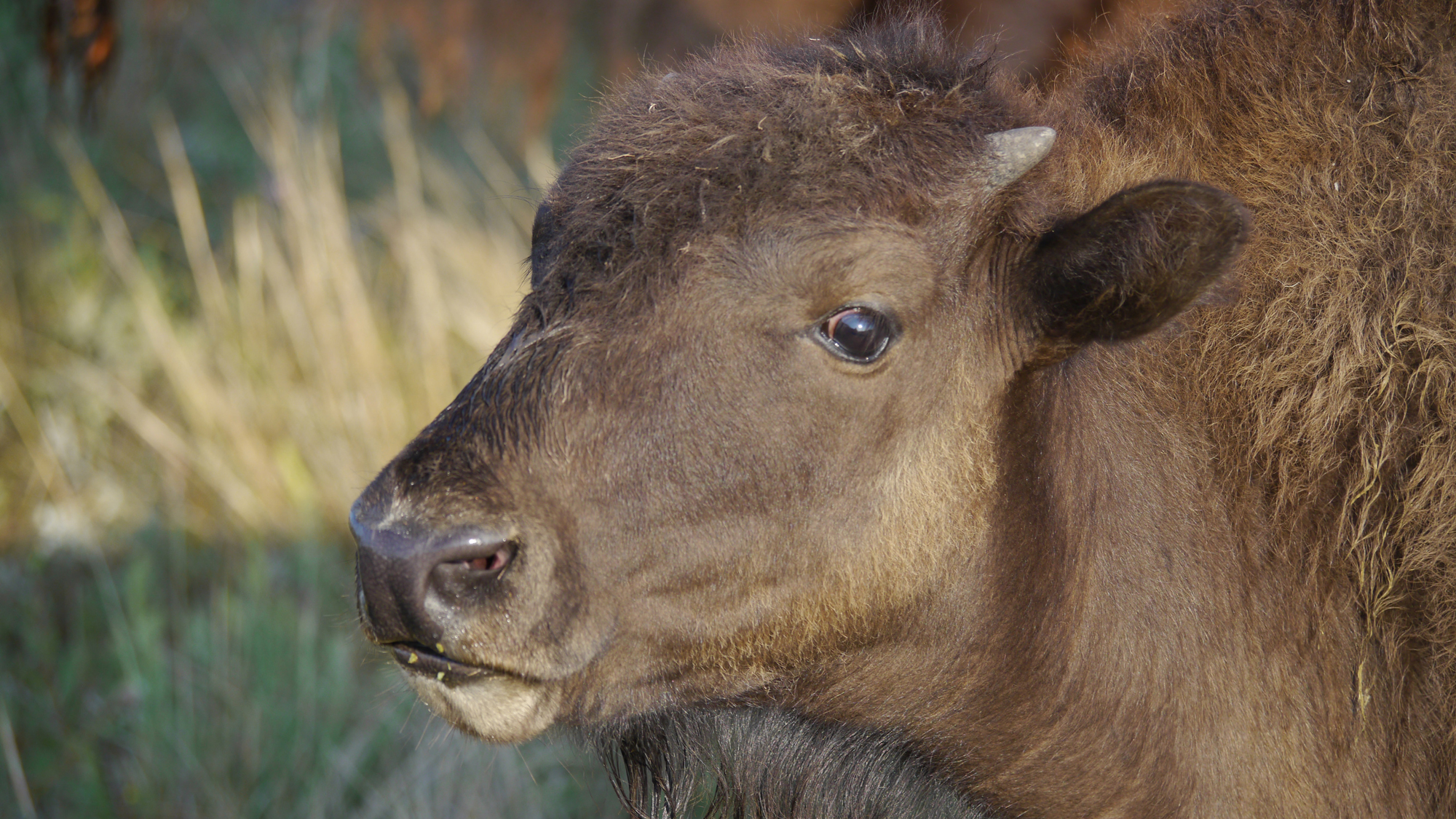 The DNA analysis will allow for a more accurate picture, and help bison conservationists adapt management strategies to a warming climate.
"We can't make up for the fact that they can't migrate to areas with more nutritious plants," says Craine. "We know that as grasslands warm, the grasses become lower in protein. With these two facts, we could be looking at bison with lower growth rates and lower birth rates. But we could also compensate in our management, focusing on plant species that are higher in protein that bison will eat.
"Unfortunately, we are running out of time," he continues. "we need to collect a lot more poop from a lot more bison if we are going to have a broad enough understanding of bison diet to stave off some of the effects of warming. We not only want to keep bison on the prairie, but also massive bison – the kind that make the earth shake when they run by."