Where does your smartphone or your laptop come from?
You might say "China." And that's where it was probably made.
But a small but necessary raw material for that phone or computer might well be coming in the near future from the forests of Gabon.
And the challenge for the country and the planet is how to mine those resources in a way that does not threaten Gabon's abundant natural treasures – everything from clean drinking water to gorillas to vast carbon stocks that mitigate climate change.
This small central African country is on the brink of a major wave of infrastructure investments that will transform its economy for the 21st century. Yet it also aims to be a global leader in nature protection and sustainable development.
Can Gabon find a way to achieve its development goals while protecting nature? Or more interestingly, can protecting nature actually be a catalyst to achieve more lasting development outcomes?
A team of Conservancy scientists is working to answer these questions. They're using science to bring ecosystem services – nature's benefits to people – directly into Gabon's economic planning decisions.
And the answers they are pursuing could inform a new paradigm for development.
Getting ecosystem services on the development "balance sheet"
That small but essential component in your smartphone or computer comes from a family of rare earth minerals, 17 elements with such tongue twisting names as dysprosium, praseodymium, and ytterbium. And there are rich untapped stocks of these minerals in Gabon that are poised for extraction.
The profit windfall of mining is easy to calculate given market prices and extractable quantities. Where these numbers look favorable, mining will be pursued.
But that's not the full picture. What about the other side of the balance sheet — the environmental side?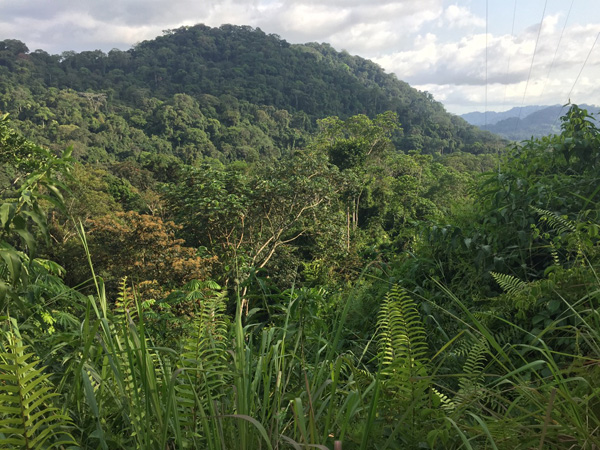 Where the mine is sited and how it is operated will have dramatically different environmental impacts – and this should be of great concern to Gabon's cities and villages that could experience:
Degraded drinking water supplies
Polluted rivers and fisheries that underpin food security and livelihoods
Increased erosion onto roads and into hydropower reservoirs affecting the longevity of these critical infrastructure investments, to name just a few concerns.
With effective upfront planning, these bad outcomes need not occur.
Conservation science to achieve sustainable development
There is a growing body of science informing how to protect species and habitats from development. This is necessary, but not sufficient, information in the pursuit of sustainable development.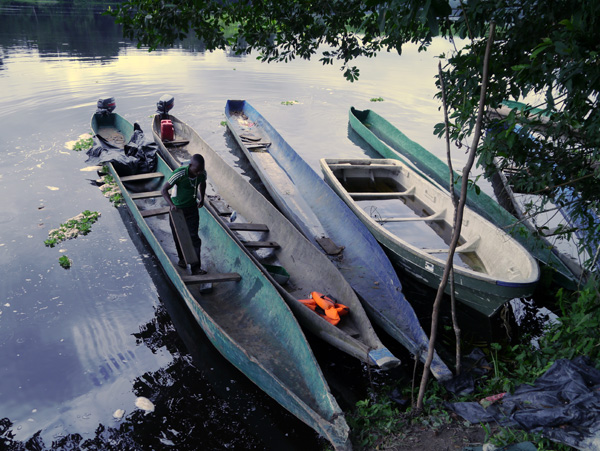 Our work in Gabon is taking the science one step further – to identify the most important areas across the country where nature provides critical ecosystem services that cities and villages depend upon.
Here's the basic approach:
Identify where on the landscape ecosystems provide essential life-supporting benefits to people (e.g., watershed areas upstream of water supply intakes). As part of this, look specifically at issues of equity to ensure that the needs of urban and rural communities, and vulnerable populations, are explicitly considered.
Use ecosystem service models to quantify where impacts to the current landscape from development would result in the most severe disruptions in people's access to ecosystem services.
Throughout the analysis, work closely with key stakeholders to ensure robust results and build the path for uptake into policy.
If successful, this science can inform smarter development planning to avoid impacts to ecosystem services before they occur.
The crux of the solution is figuring out where mining and other activities can occur most responsibly while not impinging upon critical areas for biodiversity as well as water supplies, fisheries, and other ecosystem services that cities and villages depend upon.
Smart from the start
Before getting overly optimistic, it's important to recognize that experience to date – from the US and countries around the world – demonstrates that the cards are stacked against success.
The status quo is that the location of a mine (or road, oil rig, etc.) is largely determined before environmental impacts are seriously considered.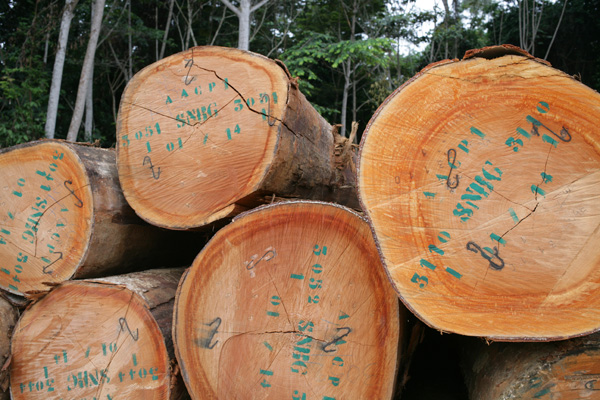 But that's a big problem. Remember the balance sheet?
A gain for the mine could come at the expense of clean water supplies for downstream communities. That's not a recipe for fair or lasting outcomes from economic development.
But there may be an equally good place elsewhere in the region where the mine could be moved to that would not impact water supplies. On net, this would deliver better outcomes.
The devil is in the details, and that is why science – fully integrated into the planning process – is a key ingredient for success.
Our work in Gabon is fueled by the hypothesis that making nature's benefits to people explicit in economic development plans early in the process can substantially bolster the case for when, where, and how protecting nature can advance sustainable development.
This is a lofty vision with a lot at stake. But if successful, the future for Gabon will have a place for mining alongside healthy forests, abundant wildlife, and prosperous human communities.