The jaguar has the reputation as being an incredibly difficult animal to spot in the wild; to read many guidebooks, you get the impression that you'd have to spend a lifetime in the rainforest to have any hope of spotting one.
Sure, they are found widely in Central and South America (and sometimes even show up in Arizona), but they don't often show themselves.
But there is actually one spot where you can reliably observe and photograph wild jaguars: the northern Pantanal of Brazil.
The Pantanal is  the world's largest tropical wetland, covering nearly 70,000 square miles. During the rainy season, as much as 80 percent of this area is flooded. These areas dry up in August and September, leaving behind small water holes crammed with fish, birds and caimans.
My original goal when visiting the Pantanal was to see large herds of capybara, the world's largest rodents. When I mentioned this to my guide, Julinho Monteiro of Pantanal Trackers, he looked bemused.
"I guarantee you'll see capybaras," he said. "How about we aim for something more exciting?"
He then mentioned that we had a decent chance of seeing jaguars. Wild jaguars? Seriously?
In the northern Pantanal, about an hour from the city of Cuiaba, is a rough dirt road that runs through the Pantanal's wetlands. Called the Transpanteneira, it leads through the water holes, grass plains and cattle ranches that define the region.
Within minutes of heading onto this road, my wife Jennifer and I began seeing thousands of birds and huge congregations of caimans – a stunning sight for any naturalist
And yes, we saw capybaras. Hundreds of capybaras. If the thought of herds of aquatic, Labrador retriever-sized rodents gets your blood flowing, this is the place for you.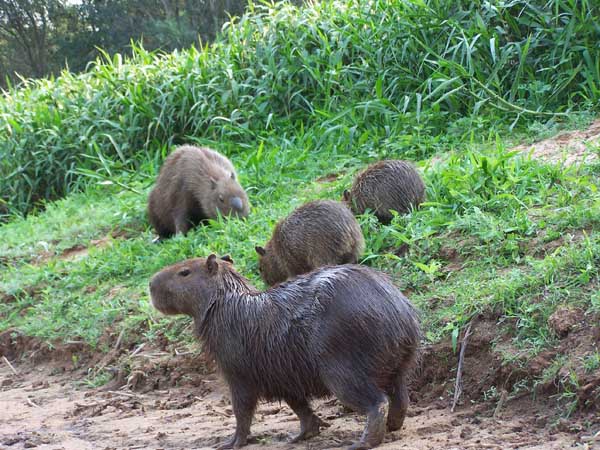 We eventually reached the end of the road, at the small town of Porto Jofre. Here our quest to see jaguars began in earnest. We boarded a small boat and headed deep into the Pantanal, where we camped on the front lawn of a subsistence fisher.
In the early mornings, we'd drift along these remote rivers, searching for signs of big cats. It didn't take long: within an hour, we sighted a jaguar moving through deep grass.
It didn't offer the best photographic opportunities, but no matter: soon after that we saw three young jaguars together. A rare and incredible sighting.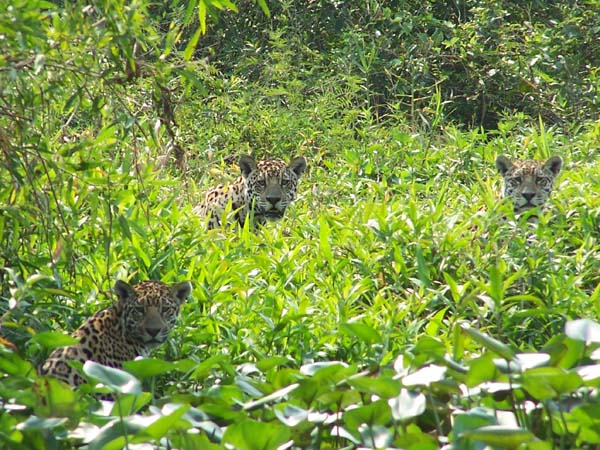 The next morning we came across a much larger jaguar resting along a river bank. It was not bothered by our presence; it eventually fell asleep as we watched. We observed the beautiful animal for an hour, then quietly drifted on to look for other wildlife.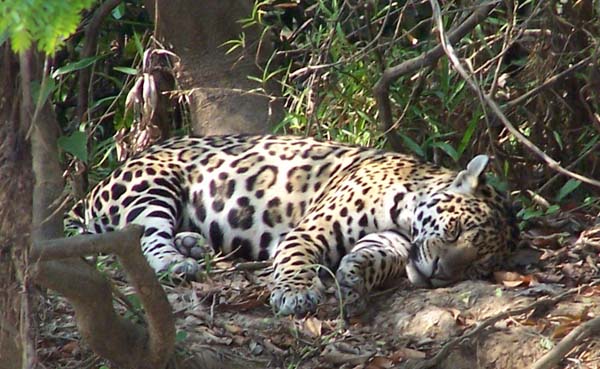 The Pantanal is a traveling naturalist's dream. It's undoubtedly the best spot in South America to see large wildlife. In our ten days there, we saw tapirs, a giant anteater, peccaries, three monkey species, crab-eating fox, marsh deer, giant otters and many other species.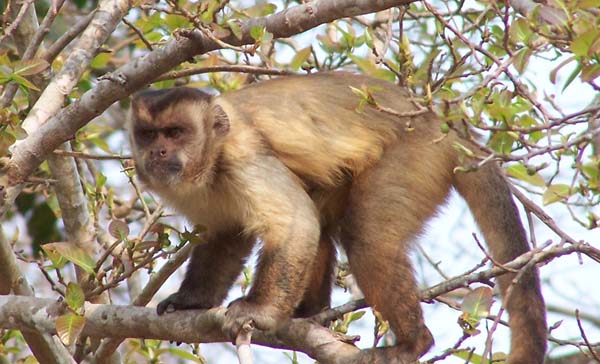 There are huge flocks of wetland birds in astounding variety, as well as other specialties like the hyacinth macaw.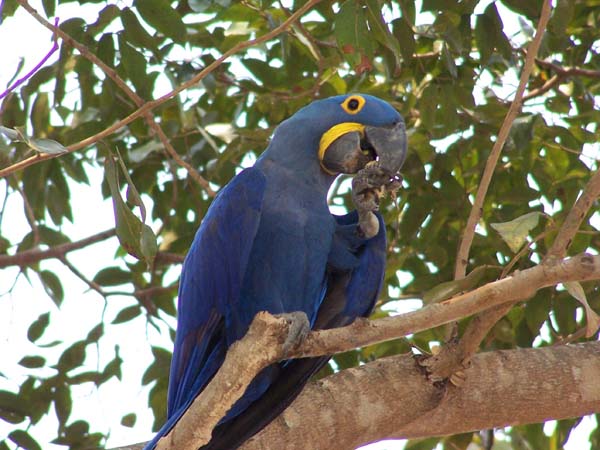 We visited several years ago, and since then, the northern Pantanal has become well known among hard-core wildlife watchers and wildlife researchers (including George Schaller) as the place to view jaguars.
A growing number of visitors go there searching each year, as evidenced by the trip reports on Jon Hall's excellent Mammal Watching web site.
This undoubtedly raises concerns about the effects these tourists will have on shy, elusive jaguars. And certainly, it would be very easy to harass these animals.
But the Pantanal faces more significant threats, as demands for its land (for intensive agriculture) and water (for hydropower) increase. Wildlife tourism provides income to local people and cattle ranchers, who have coexisted remarkably well with the wildlife. A sustainably managed program could be a key part of the region's future, and ensure that jaguars still rule the Pantanal's river banks.