The Rocky Mountains in the spring are a botanist's delight, with many hills, mountain meadows and buttes awash in color. Wildflowers – many of them with interesting natural and human histories – can be easily found on your public lands. Some exist in bright but tiny cluster on alpine peaks while others cover meadows in a palette of seemingly solid color.
My favorite: the flower that paints many foothills bright gold throughout the West, arrowleaf balsamroot (Balsamorhiza sagittata).
The clusters of yellow flowers look like small sunflowers (and indeed, the balsamroot is a member of the sunflower family). Look closely, and you'll that the "individual" yellow flower is actually a cluster of many flowers.
Arrowleaf balsamroot is commonly found on foothills, the rolling hills in the lower elevations of the Rockies (although they can be found up to 9000 feet). Unlike many foothills flowers, they're pretty resistant to fire, grazing and weeds—largely due to an eight-foot-long taproot that helps it weather tough times. In many areas, they dot the landscape, although on some hills they can cover large swaths in beautiful flowers.
The plant has a rich association with people in the Rockies:  Native Americans ate it and boiled it as medicine, and it was first described for science by the Lewis and Clark expedition, who collected it in Montana and Washington.
Where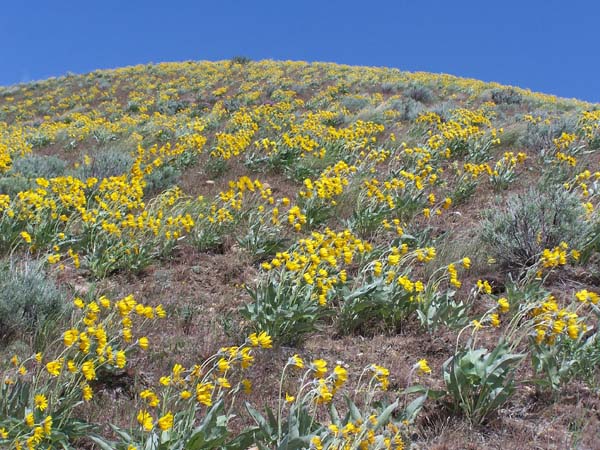 Many foothills and mountain meadows will contain clusters or large groups of balsamroot. The Nature Conservancy's Silver Creek Preserve in south-central Idaho is a great place to look (and see other wildflowers, birds, moose and other creatures while you're at it).
These photographs were taken at Hammer Flat, now part of the Boise River Wildlife Management Area in Boise, Idaho. This area was slated to become a development of 1000 homes until the City of Boise purchased it using funds raised by a citizen levy to protect open space in the city's foothills. Now anyone can visit to photograph the flowers, properly recognized as one of the city's icons. It's a great testament to the power of conservation ballot initiatives and the hard work of local citizen-conservationists like the tireless Anthony Jones.
When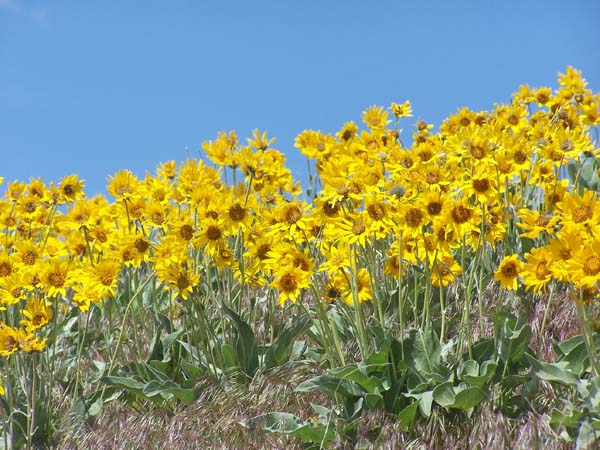 At lower elevations, the hills are glowing yellow right now. But on mountainsides (including many national parks), you can photograph balsamroot — and many other wildflowers — well into July.
Citizen Science
Record when you see flowers blooming for Project Bud Burst, an initiative that is tracking how climate change affects plants.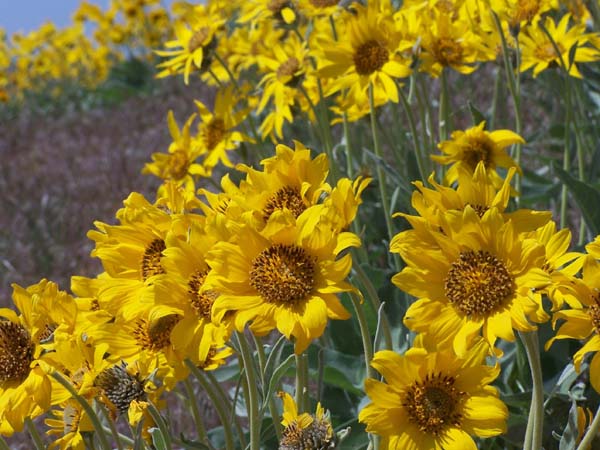 Opinions expressed on Cool Green Science and in any corresponding comments are the personal opinions of the original authors and do not necessarily reflect the views of The Nature Conservancy.