At deforestation's peak in 2004, about 10,700 square miles of Brazil's Amazon forest were cleared that year alone. It takes a long time for Amazon forest to fully regenerate after it is cut down—by some estimates up to 4,000 years.
In the meantime, farmers can encourage regrowth by planting indigenous species that provide new sources of revenue. The Conservancy is working with small farmers in an especially deforested area, the northeastern county of São Félix do Xingu, to plant native species, such as cacao, banana and hardwoods. These agroforests increase food production without causing habitat loss and also help farmers who have previously cleared forest beyond their legal limit to meet forest code requirements to reforest land.
Many farmers focus is on cacao, which yields a fruit the size and shape of a small football, brightly mottled in yellow and green. The seeds, or nibs, are fermented, dried and sold to make chocolate. Cacao trees can produce for up to a century.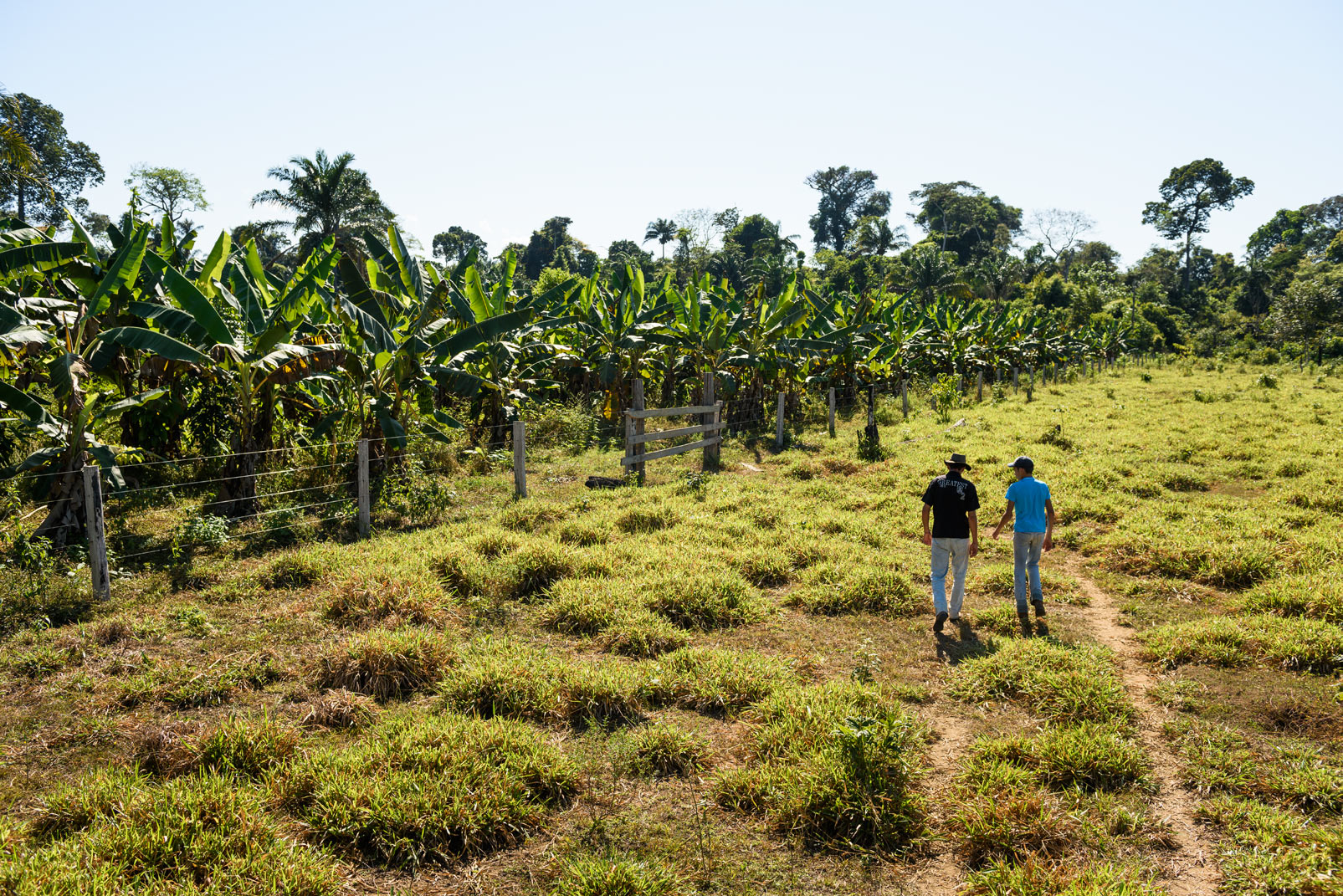 Like a good number of settlers to this area, Deniston Mariano Dutra started a new life as a rancher when he arrived in São Félix do Xingu 15 years ago. The county is home to the largest cattle herd in Brazil, at more than 2 million head, which is partly responsible for the area's high deforestation rate.
But "in just a few years, I realized this wasn't a good strategy, because it wasn't covering the cost of the land," he says. With advice from a local cooperative, he turned his farm entirely over to cacao production and harvested his first crop in 2004. The experiment was a resounding success: Today he tends 15,000 trees and has moved his family from a wooden shack into a larger house with electricity.
In addition to providing a stable income, planting cacao has brought another benefit, Dutra says. When he first arrived, "at this hour of the day, you would hear the chain saws cutting all around. Today you don't hear it anymore. Just the silence."
Read more about reforesting the Amazon in the latest issue of Nature Conservancy magazine. — NCM