It's 5:30 on a June morning. Crisp shadows stretch from the sagebrush surrounding me. A dozen of us are assembled, yawning, at a fenced, 9-acre enclosure that rises from the rolling shrub-steppe landscape of eastern Washington. We are here to wrangle rabbits.
Our mission: Move endangered pygmy rabbits from the safety of the enclosure onto open land owned by The Nature Conservancy. Chief rabbit wrangler is JoAnn Wisniewski, a wildlife biologist with the Washington Department of Fish and Wildlife. The rest of us are volunteers, assistant biologists and Conservancy employees. "OK," says Wisniewski. "Go catch some rabbits."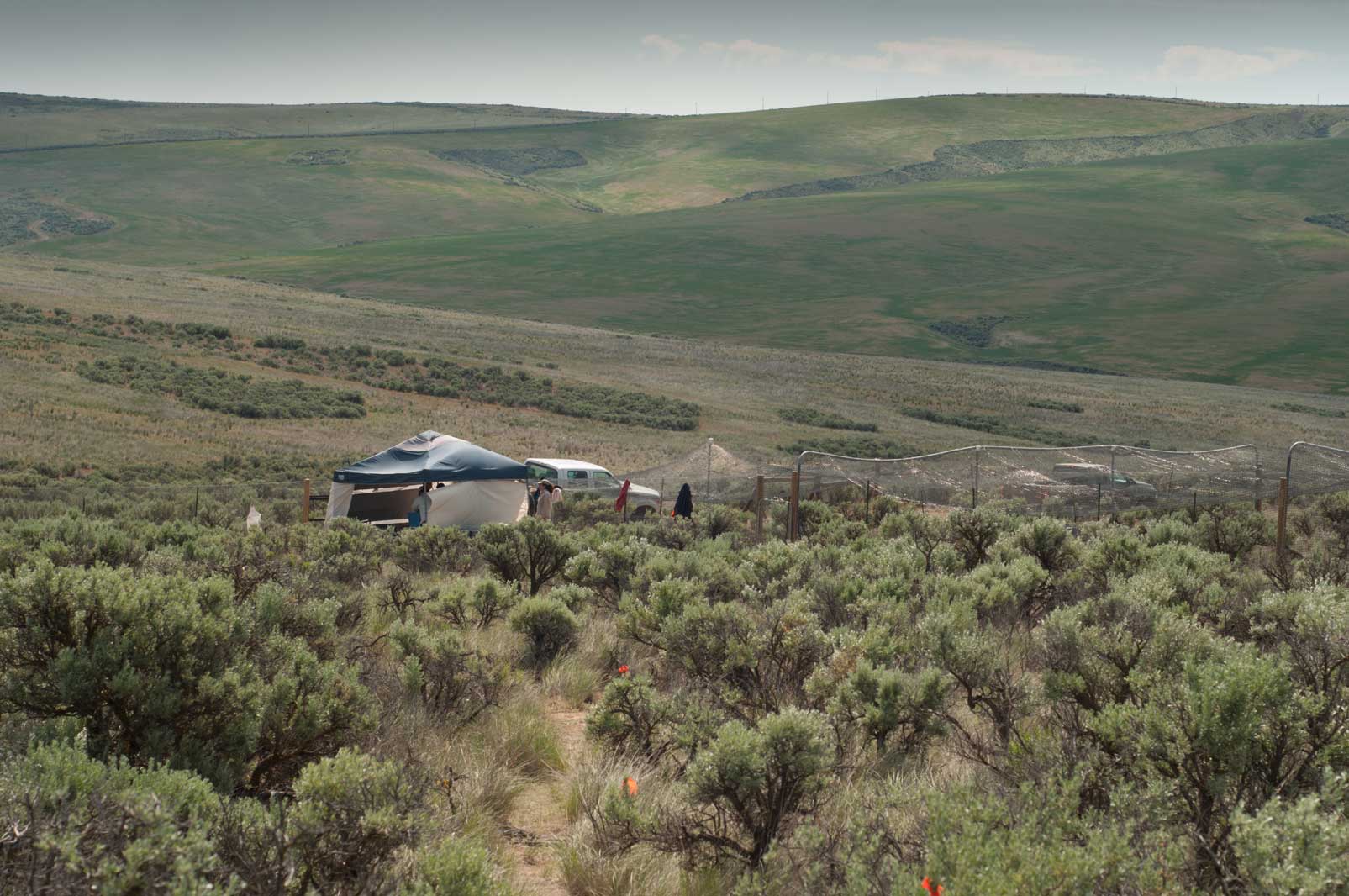 We duck through the gate. A tiny brown blur flits by me, ears flopping, as adorable as can be. Then another. In fact, the place is hopping. None of us take this for granted. We are witnessing a major bunny bounce-back, the heartening result of a difficult recovery operation to return these animals from the brink of extinction.
Bye Bye Bunny
Mango-sized Columbia Basin pygmy rabbits are North America's smallest rabbit species, and among the only rabbits that burrow. Forget carrots; these guys eat sagebrush. And lots of it: according to the Conservancy's aridlands program director in Washington, Chuck Warner, sagebrush comprises nearly all of the pygmy rabbits' diet.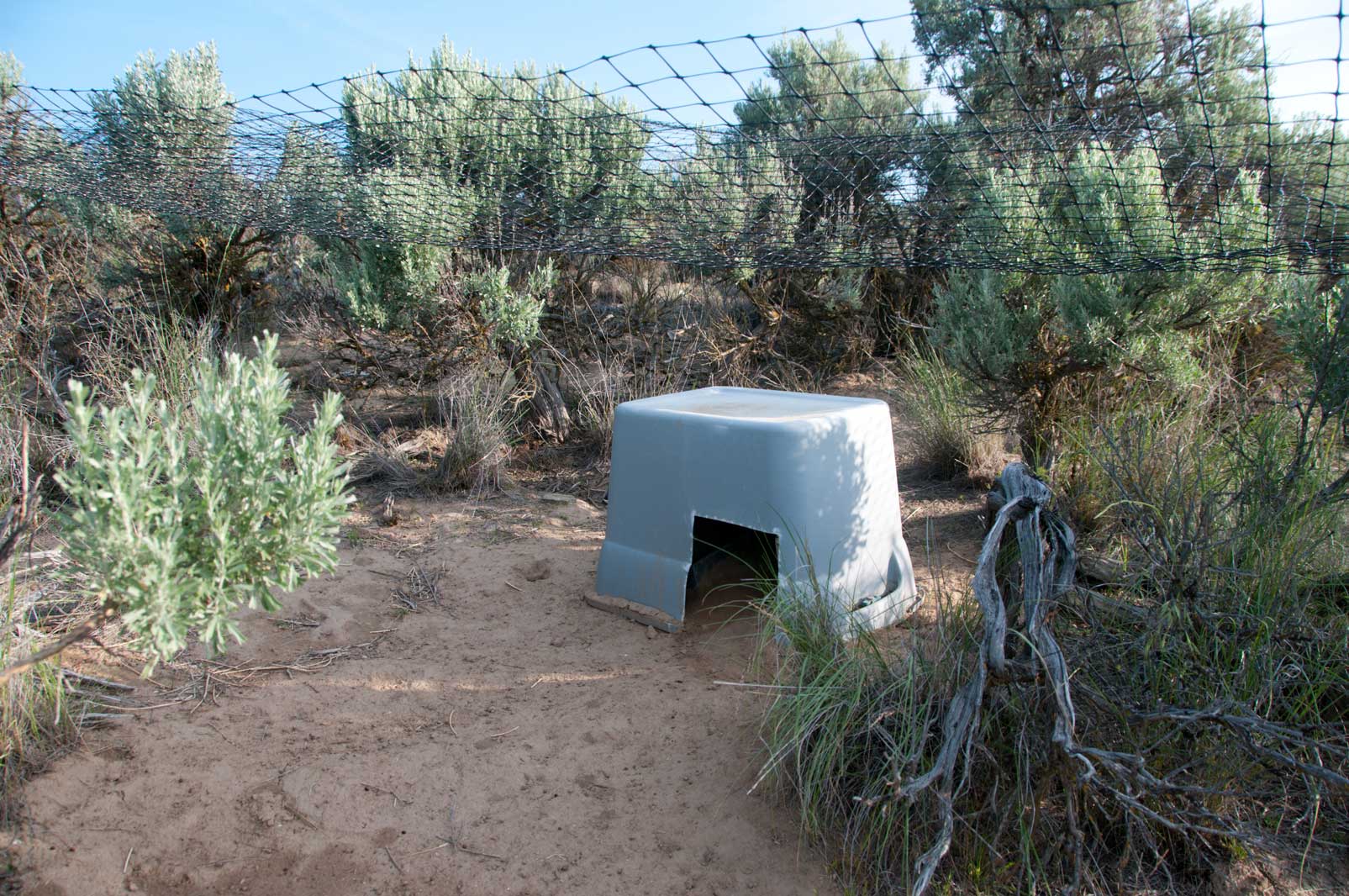 This little rabbit is an important link in the shrub-steppe ecosystem, both as prey and as a burrower that keeps soil mixed. But in an all-too-familiar tale, farming and development fragmented their only habitat. By the late 1980s biologists counted just six small, isolated populations in Washington. By 2001 the six populations had dwindled to one. A 2003 survey concluded that fewer than 30 Columbia Basin pygmy rabbits remained in the wild.
One ecologist described the situation to me with grim clarity. Columbia Basin pygmy rabbits, he said, were caught in an "extinction vortex." In my mind I pictured little bunnies, noses twitching, whirlpooling into oblivion.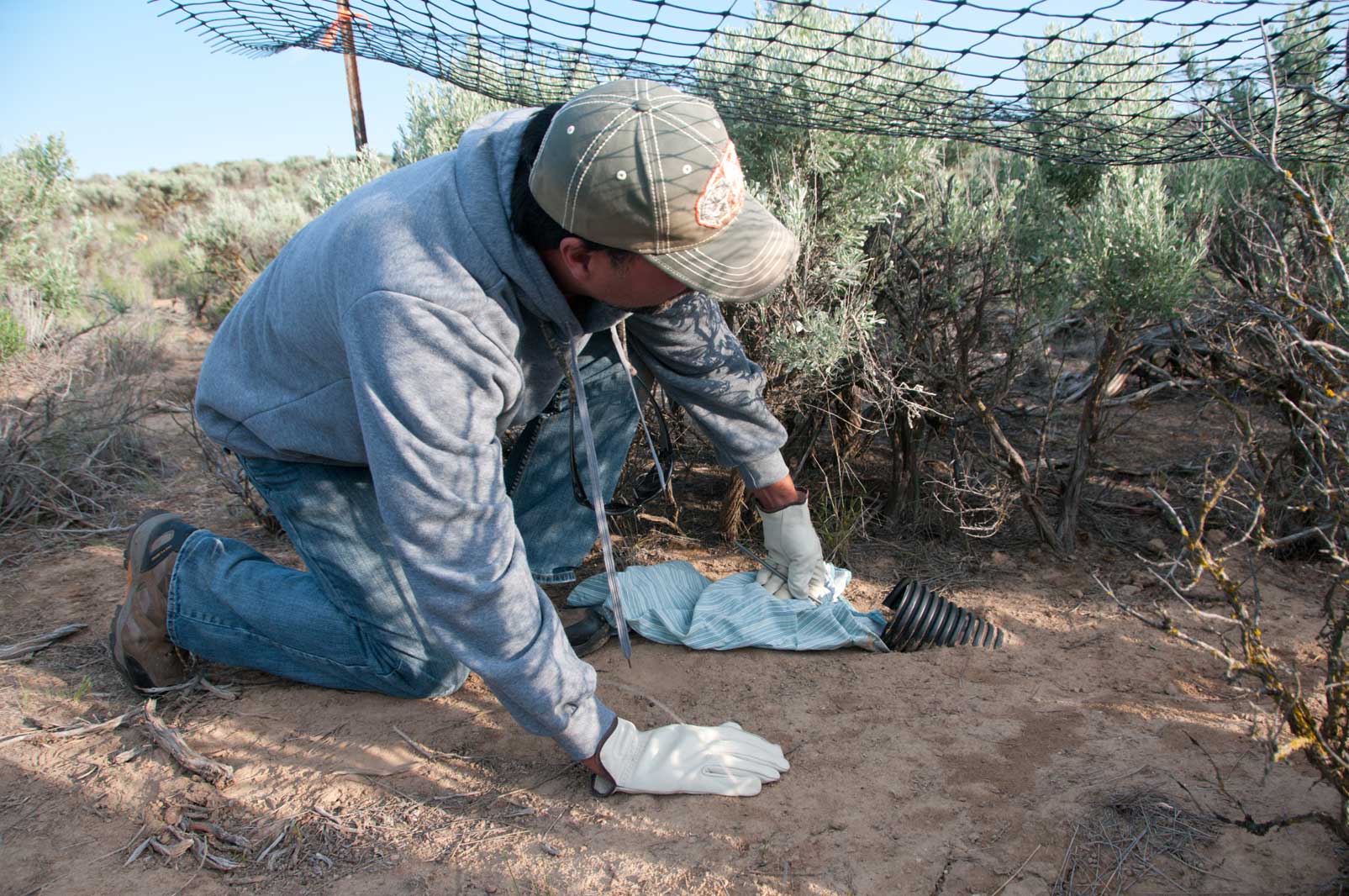 Alarmed, federal and state wildlife biologists assembled a rescue team including university researchers and breeders at two zoos. In 2001 the team captured all the Columbia Basin pygmy rabbits it could find—16—and transferred them to captive breeding facilities in 2002. But the sparks of romance just didn't fly. Wisniewski puts it bluntly. "It wasn't going well."
The Problem with Being Snack-Sized
Next, the team made a difficult decision: To undertake what Wisniewki calls "a genetic rescue." Biologists introduced closely related Idaho pygmy rabbits to bolster the gene pool, meticulously maintaining at least 75% Columbia Basin genes in each individual. Birth rates went up, and in 2007 biologists released 20 of the captive-bred rabbits onto protected land owned by the state.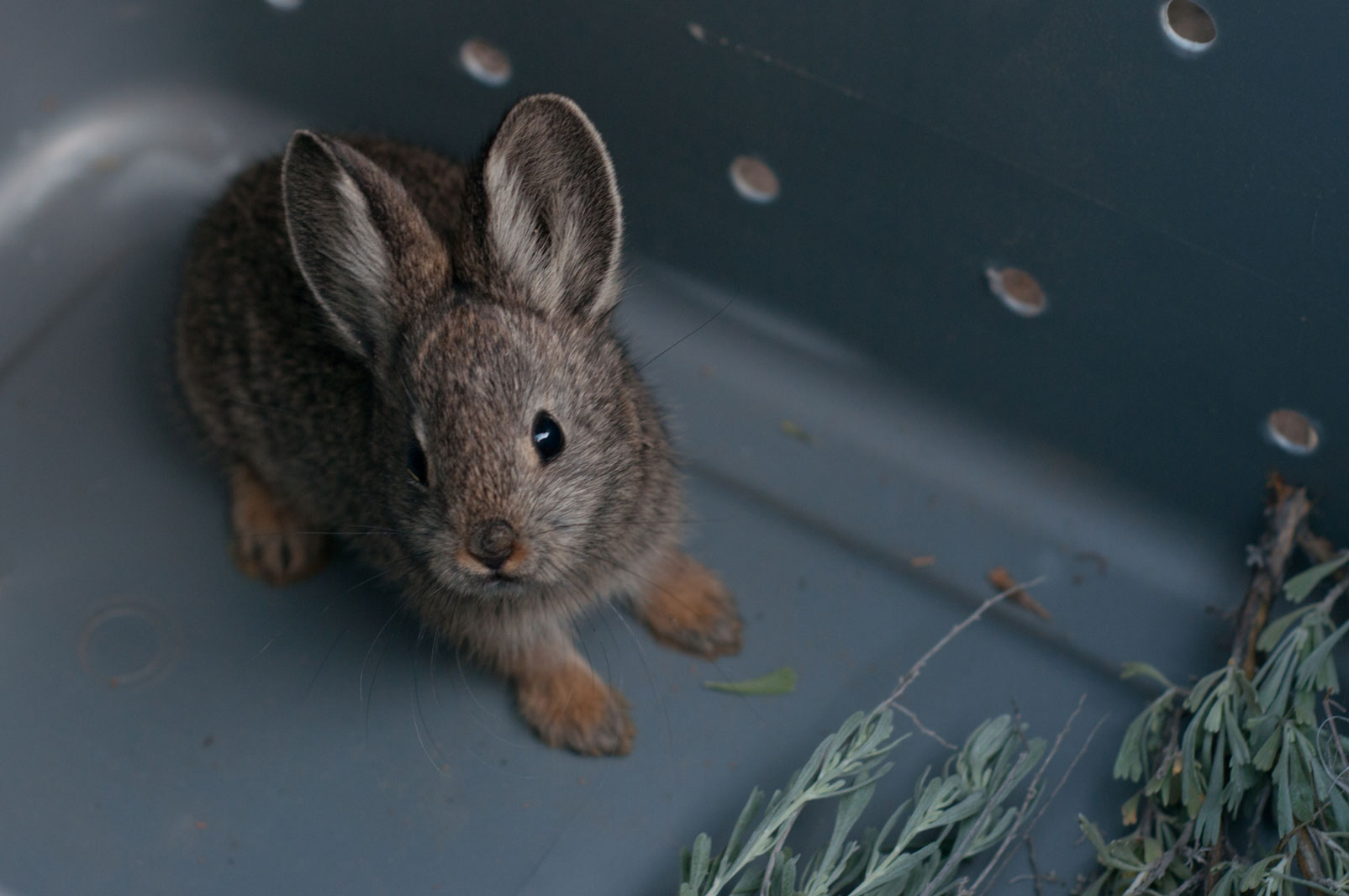 Freedom, however, was short-lived. "When you're snack-sized it takes a lot of you to survive," Wisniewski told me, adding that under the best of circumstances, the rabbits' natural survival rate is less than 15 percent. Not too surprisingly, all 20 rabbits disappeared. Most were eaten by hawks and coyotes.
In 2010 the pygmy rabbit recovery program was reorganized under Penny Becker of the Washington Department of Fish and Wildlife. She tried a new tactic: semi-wild breeding. I discovered that's biologist-speak for a bunny head-start program.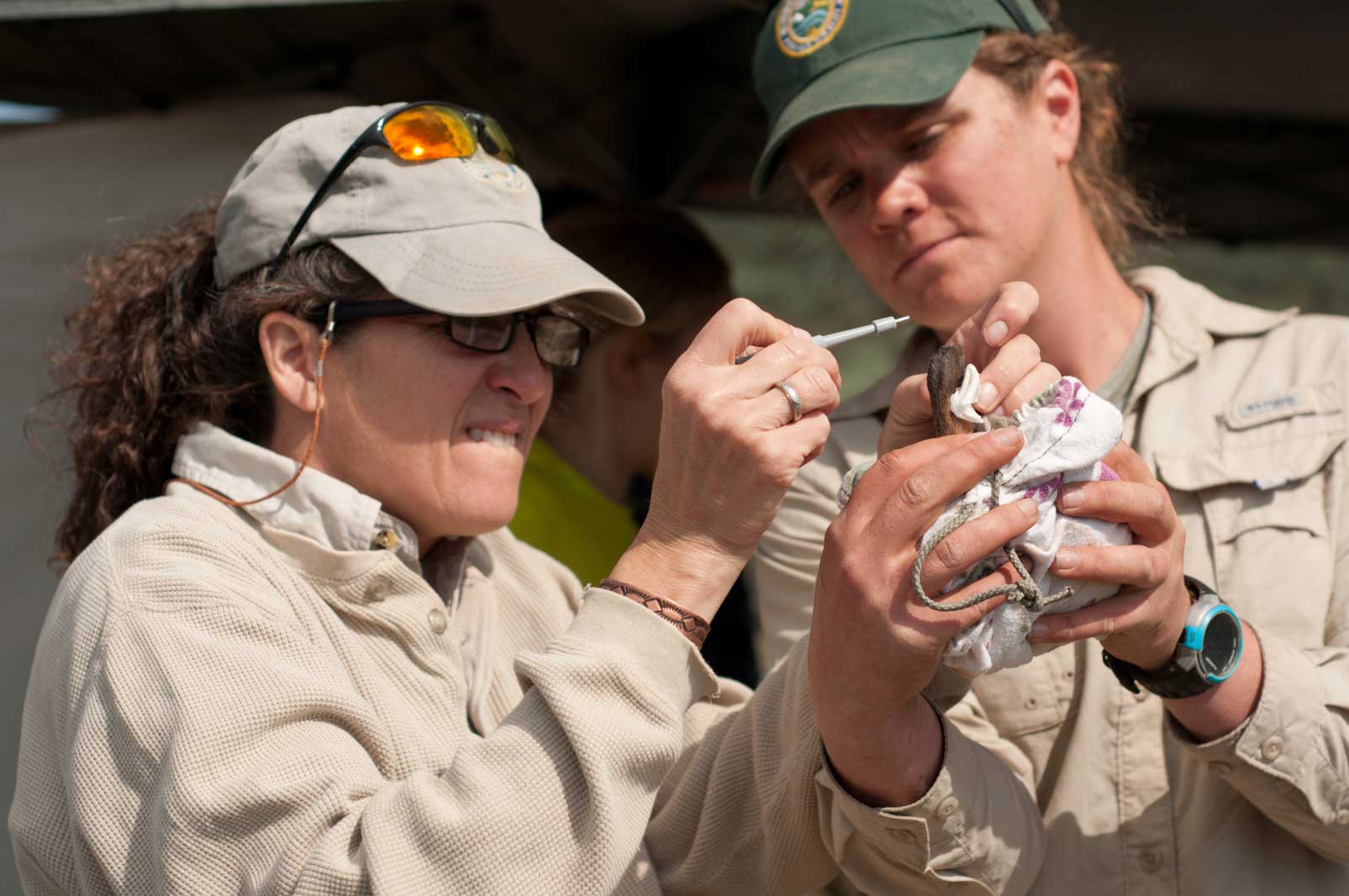 The head start was big: Build a 9-acre coyote-proof enclosure (now one of four), spread hawk-proof netting over clumps of sagebrush in the enclosure, install rabbit-ready PVC burrows under netted areas, and provide water and occasional commercial rabbit food. In November 2013, 27 pygmy rabbits were brought into this semi-wild environment. Rabbit romance flourished.
Finally, Breeding Like Rabbits
So here I am, stalking their many descendants. It's like a treasure hunt. One person pushes a tennis ball on a stiff wire into the end of a PVC burrow. Another covers the other end with a pillowcase. If a bunny is home, it will be nudged into the pillowcase.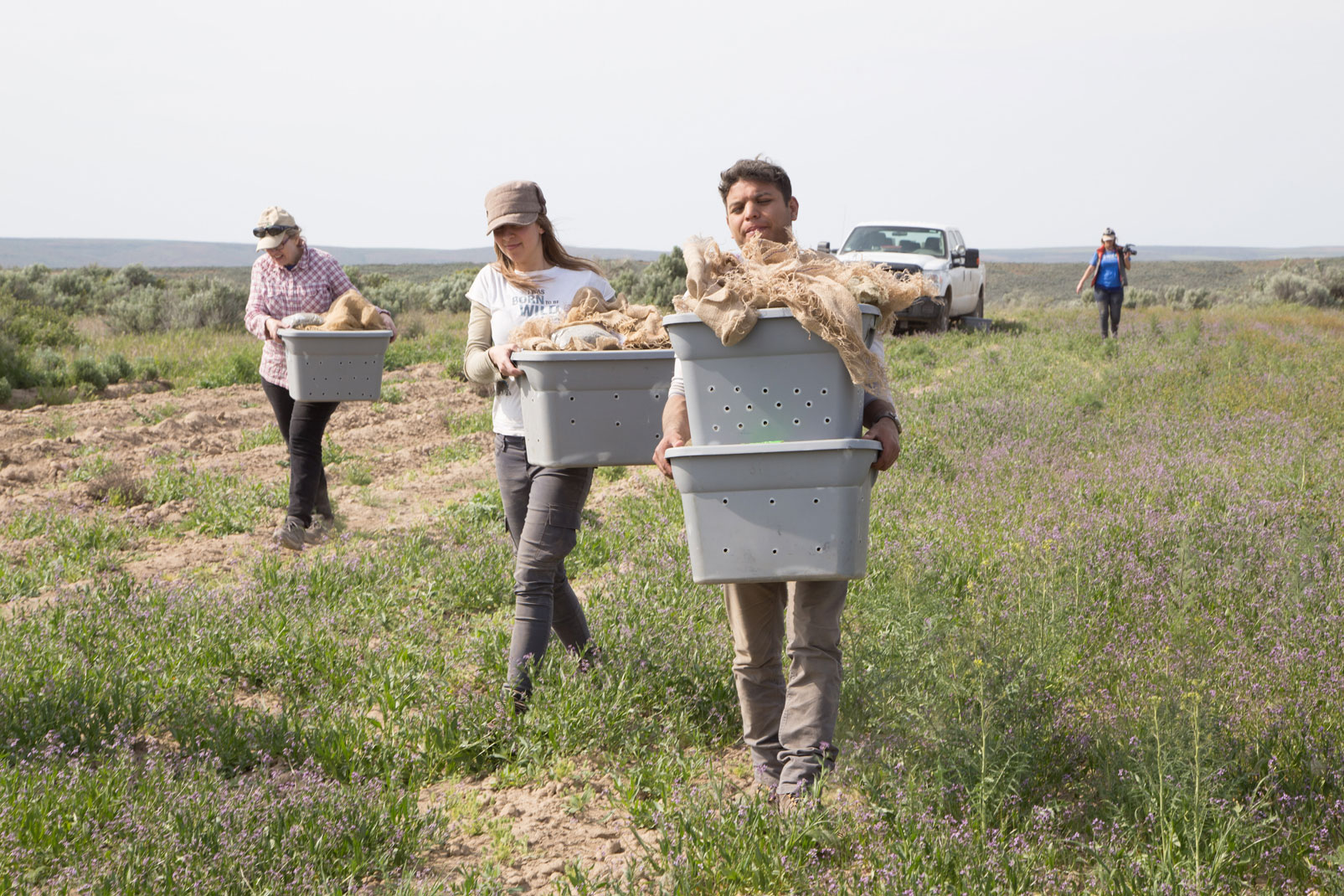 On our first try we get one! It is even tinier than most, about peach-sized. We gently deliver it to a shade shelter where Wisniewski and her team tag it, weigh it and place it in a ventilated blue plastic tub to await its fate.
As the sun climbs higher, coyotes begin a chorus from a nearby ridge. Their howls sound mournful, which I translate as "Hey, we want in on that bunny buffet, too." We also find a rabbit whose dash from beneath the protective netting ended fatally, apparently by hawk attack.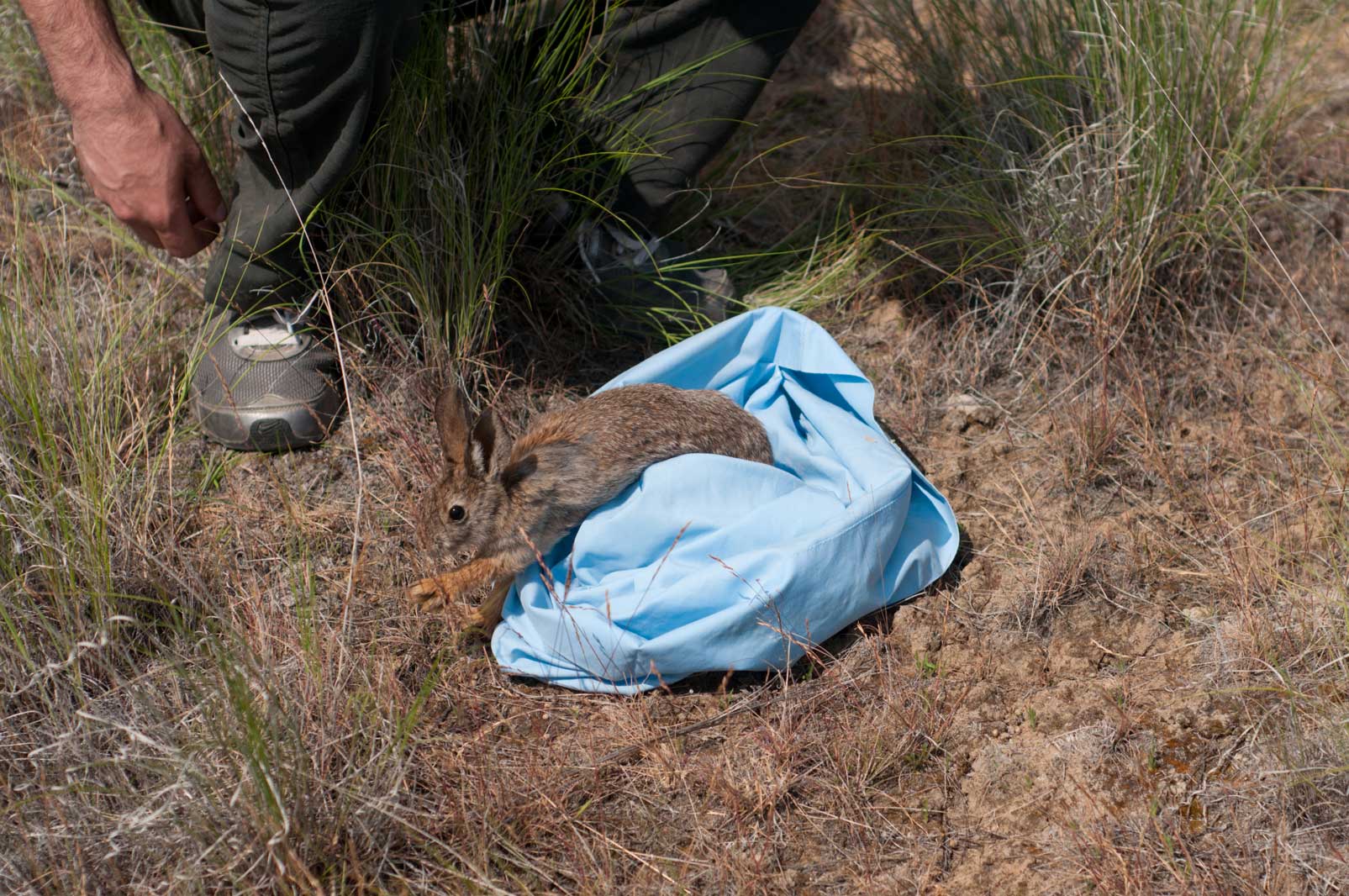 These reminders of snackability aside, the enclosure teems with bunnies. They scurry between burrows, perch in sagebrush nibbling leaves (talk about cute), and hunker under bushes—skills they will need in the world outside. In 2015, with the help of volunteers and near-weekly releases, Wisniewski's program delivered nearly 600 pygmy rabbits into the wild, from four enclosures. Since 2011, they have released close to 1,800.
By early afternoon we've corralled about 15 rabbits that are old enough and ready for their ultimate survival test. We drive them to Conservancy land about a mile away. I carry two tubs up a sage-scented hill, and carefully lift the trembling bunnies out. The moment seems both triumphant and harsh. The rabbits are soft. I can feel their tiny hearts beat.
Fifteen percent, I think.
A version of this story appears in the February/March issue of Nature Conservancy magazine.
— NCM