Assigned to photograph researchers studying swallow-tailed kites, Mac Stone had to work creatively to capture compelling images of the rare birds without disturbing them. "That's the fun part," he says.
Stone teamed up with biologists to rig cameras 90 feet up 100-foot trees to get close-up shots of the birds, which have well-hidden nests at the tops of pine trees. He flew in a plane while photographing a researcher conducting aerial surveys of the birds. He even asked an arborist to teach him how to climb trees in a way that would disturb swallowtails as little as possible: "Methodically," he says, "and quickly."
He explains: "You take a crossbow—like a big slingshot—and you throw your line up" over a branch, he says. "You have to climb to the top of your line and then you have to free-climb to the top."
Stone's photographs show the work researchers are doing to better understand the enigmatic swallow-tailed kites. Recent scientific studies have found that climate change is eroding the bird's freshwater wetland habitat, which is vul­nerable to changes in salinity caused by higher tides and sea-level rise.
We couldn't include all of our favorite photos from the swallow-tailed kite shoot in the magazine. Here, we've rounded up some of the best outtakes. (See more photos and read the story from our April/May issue here).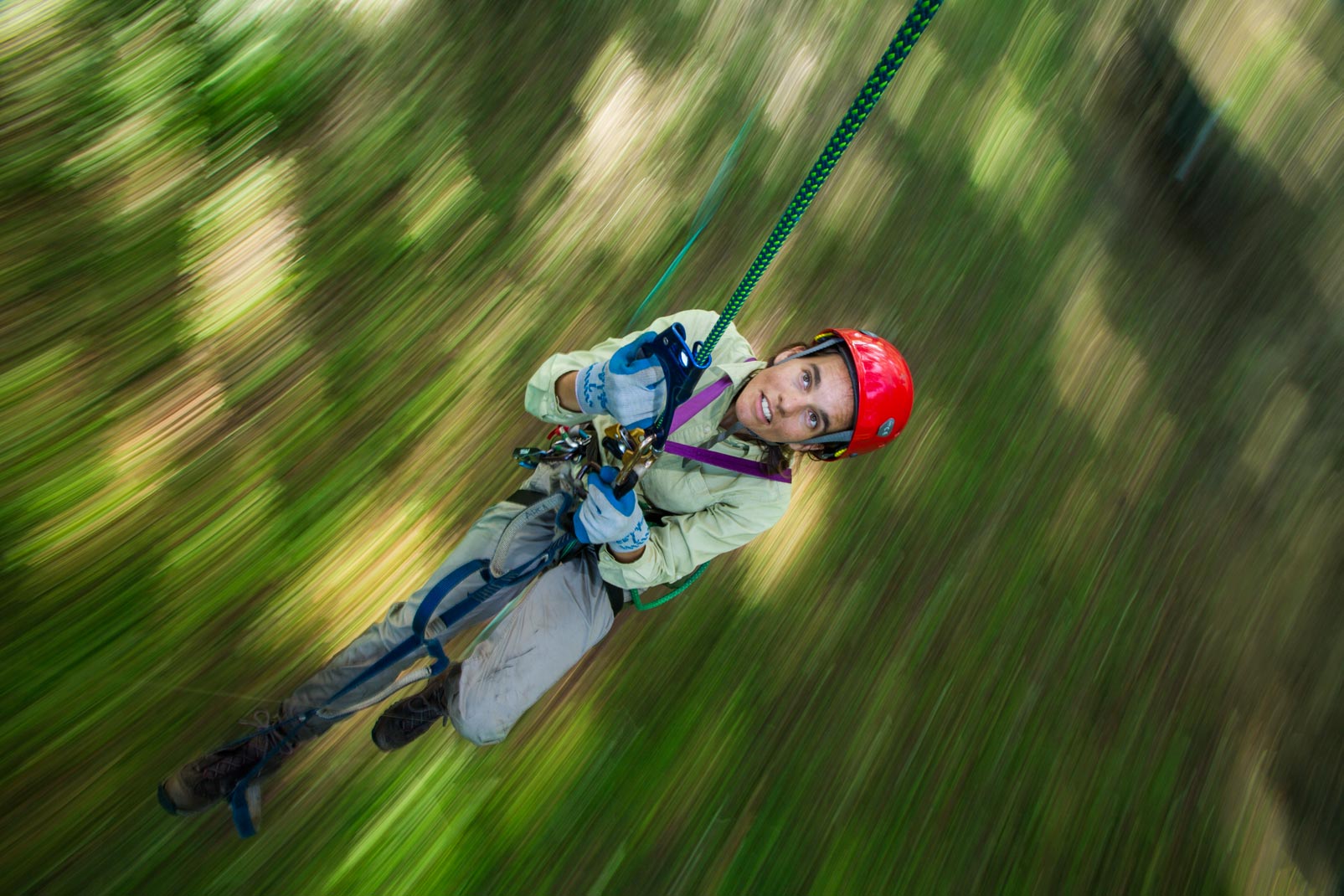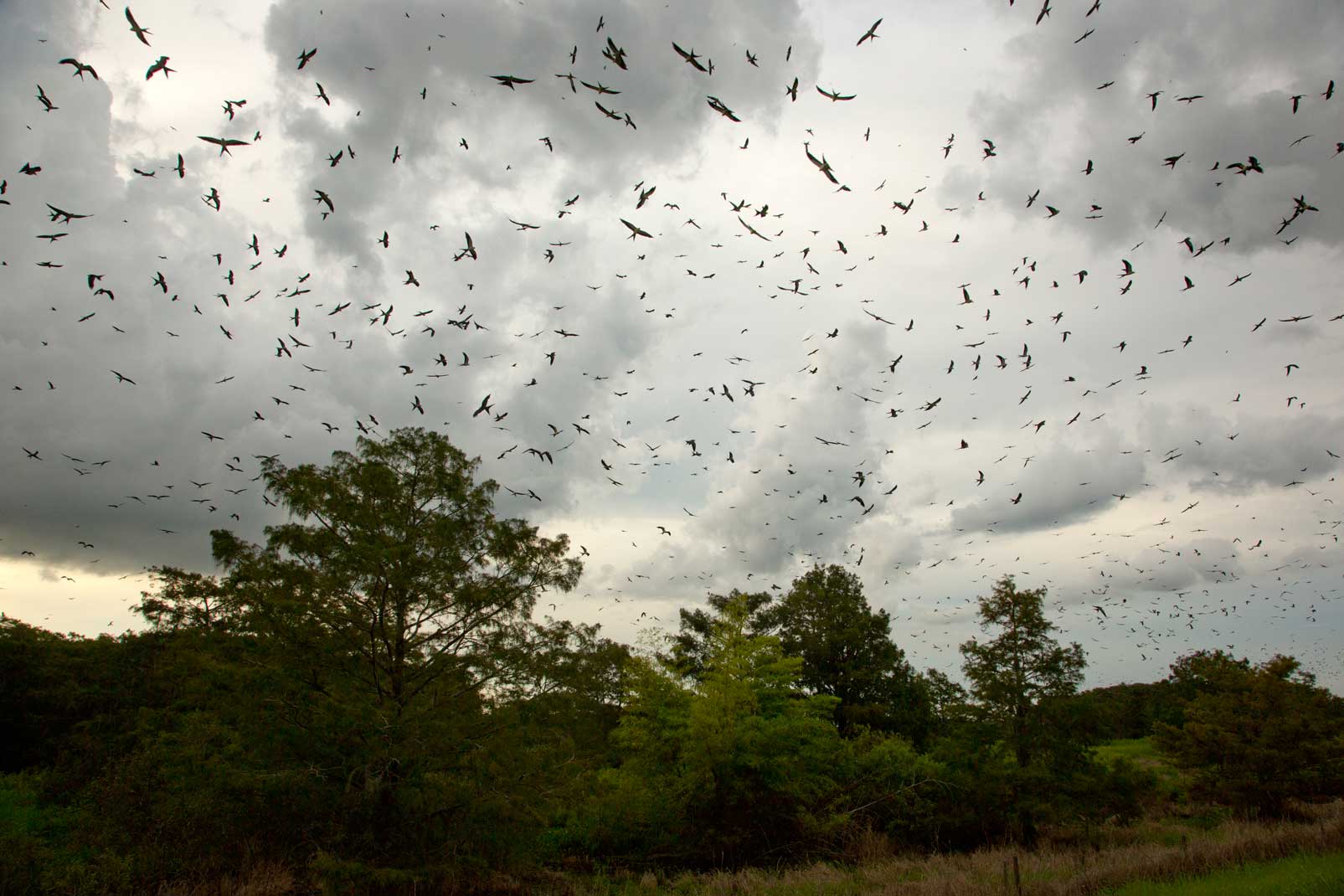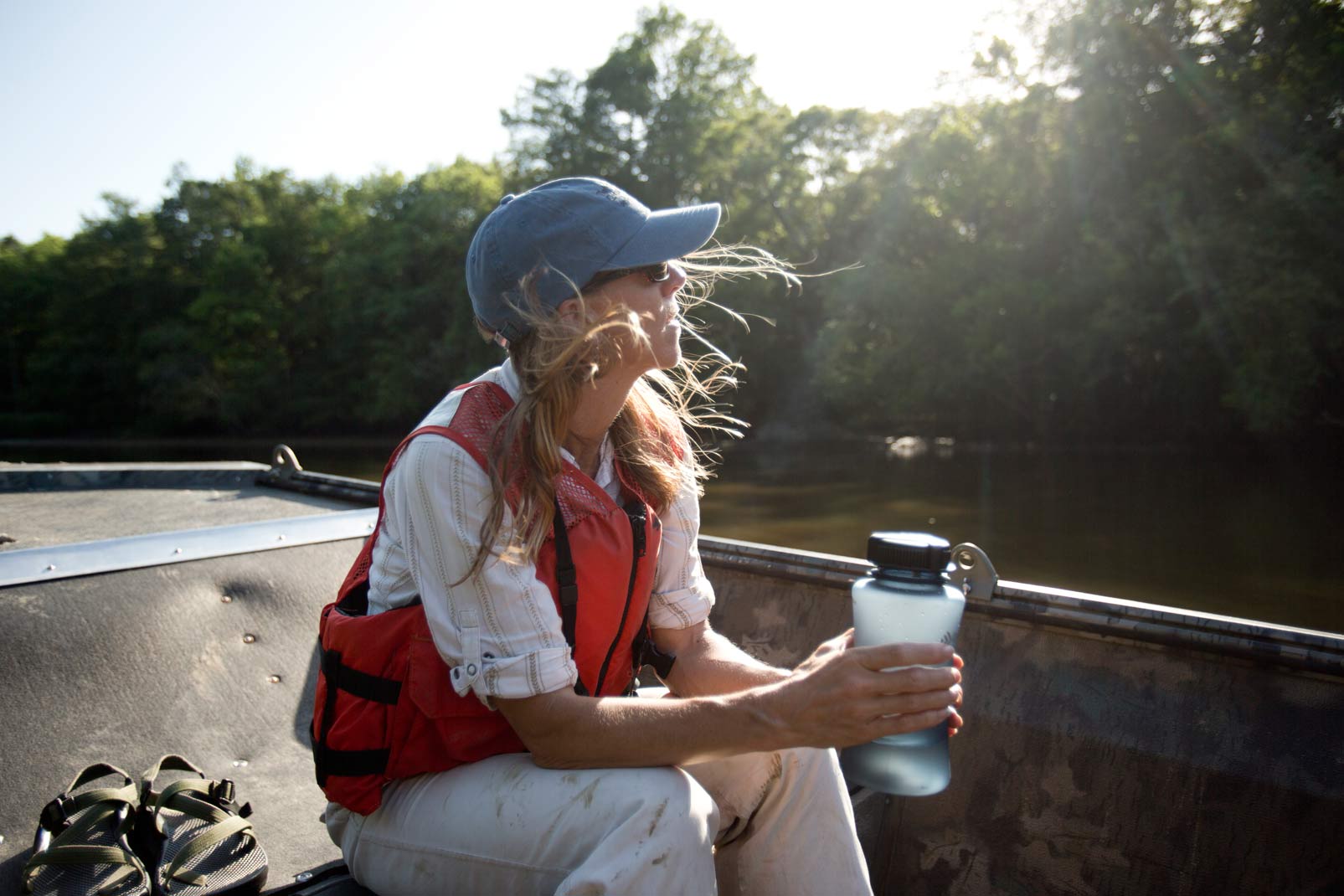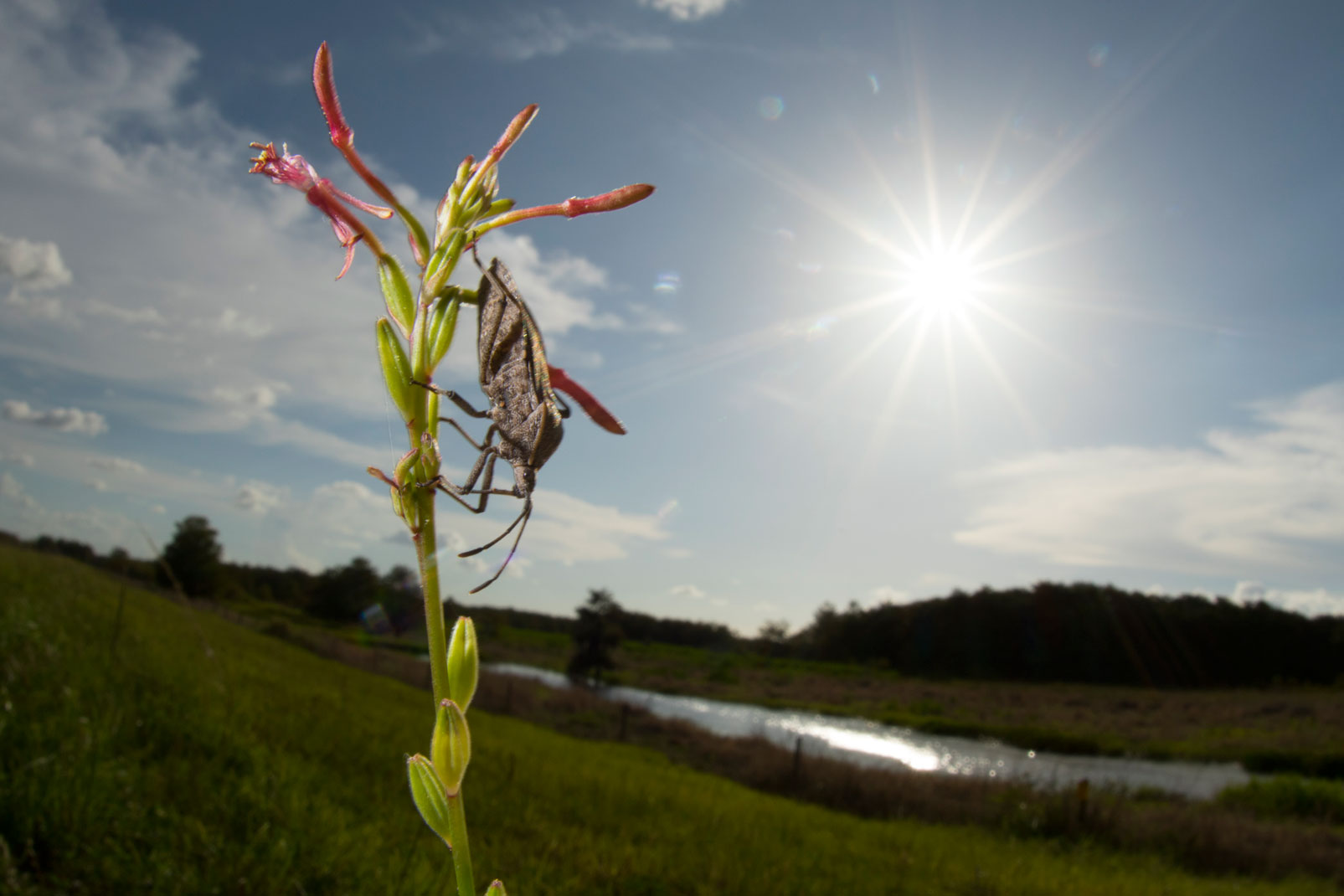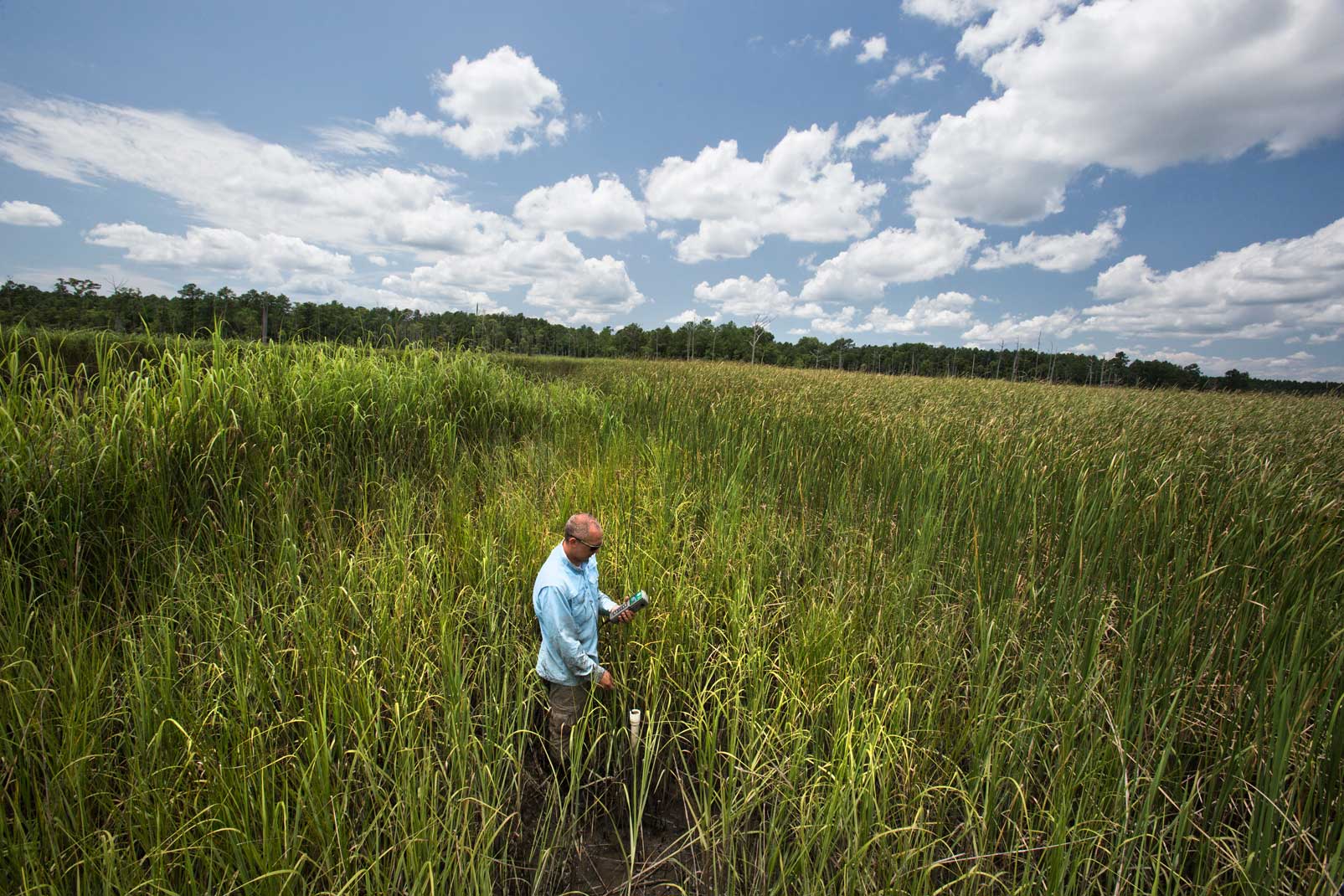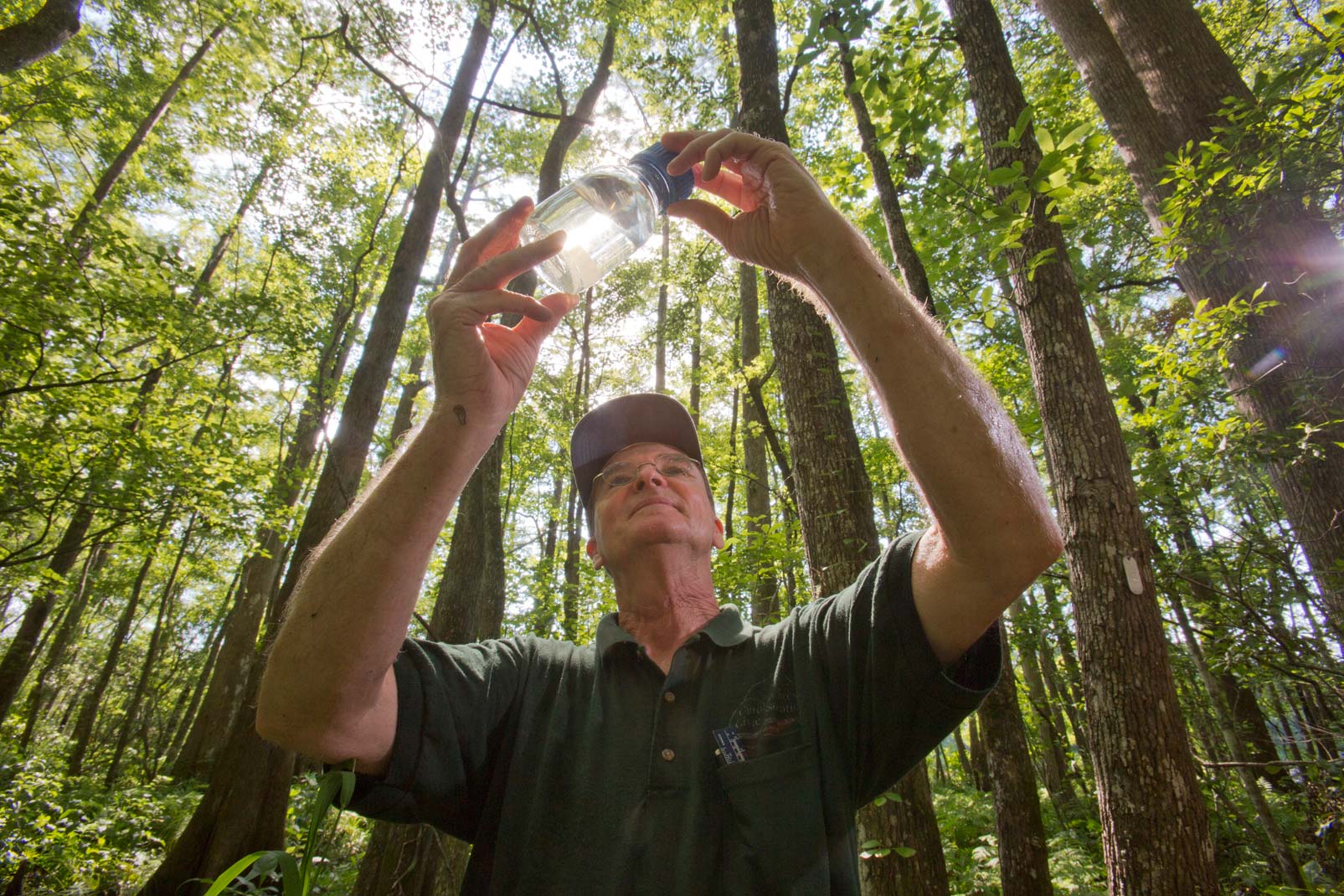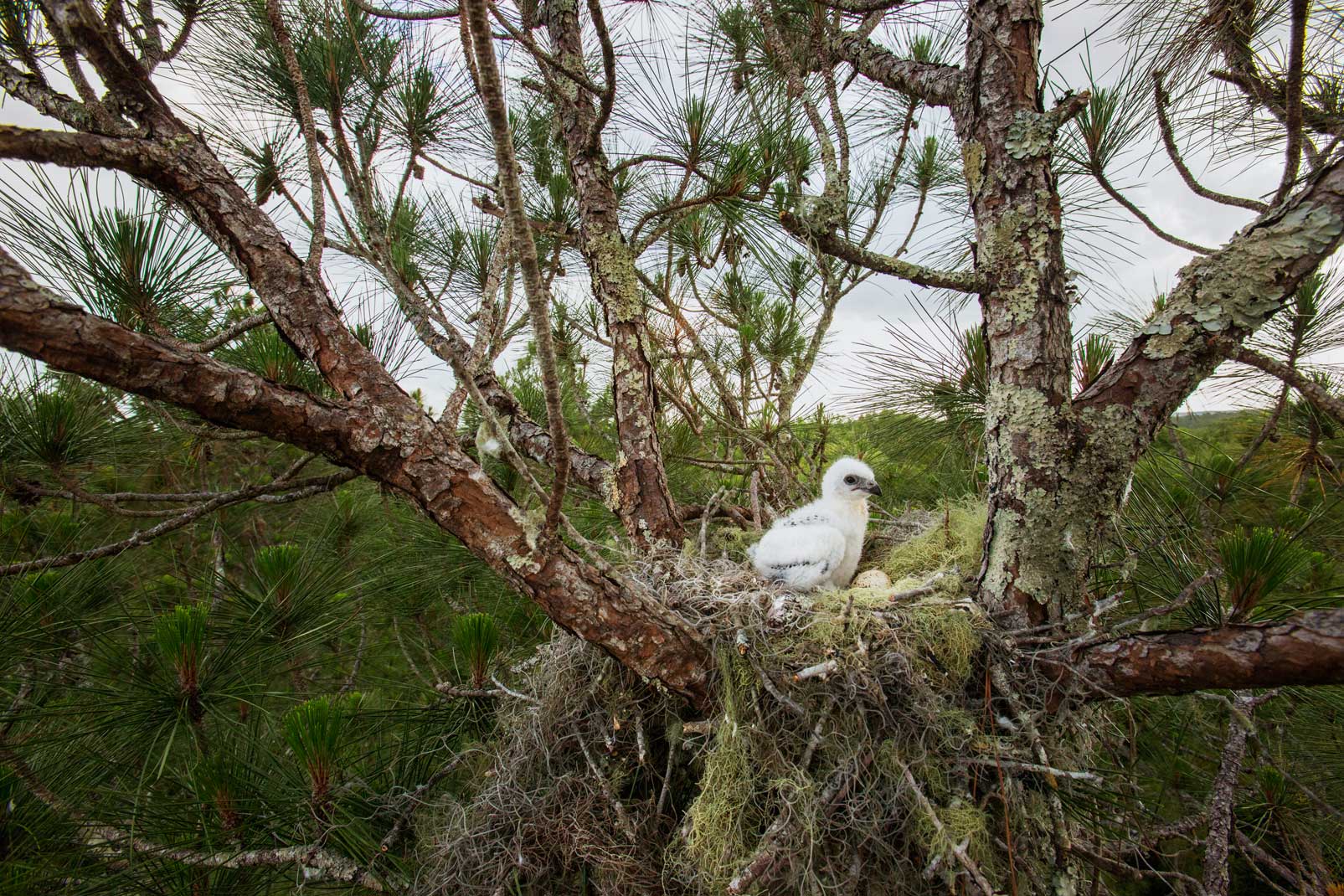 — NCM