Sally Harold has one eye on the river and one on the cars whizzing by as we stand on a road near the freeway. A river restoration specialist for The Nature Conservancy's Connecticut River program, she's showing me a map of the state, obscured with dots representing dams. To our left, a burned-out mill building looms over a small river. To our right, the road that leads northeast to Hartford.
"This is an attractive nuisance," she says, pointing to the burned-out shell. "There were two fires—one in the late 1800s and another one in the early 1900s. … I always think it looks like a movie set."
"A creepy one," I say.
It's October 2015, and I'm in town reporting a story for Nature Conservancy magazine about the removal of defunct dams. Harold has offered to show me a few in her state, but we'll barely scratch the surface today—there are more than 4,000 dams here.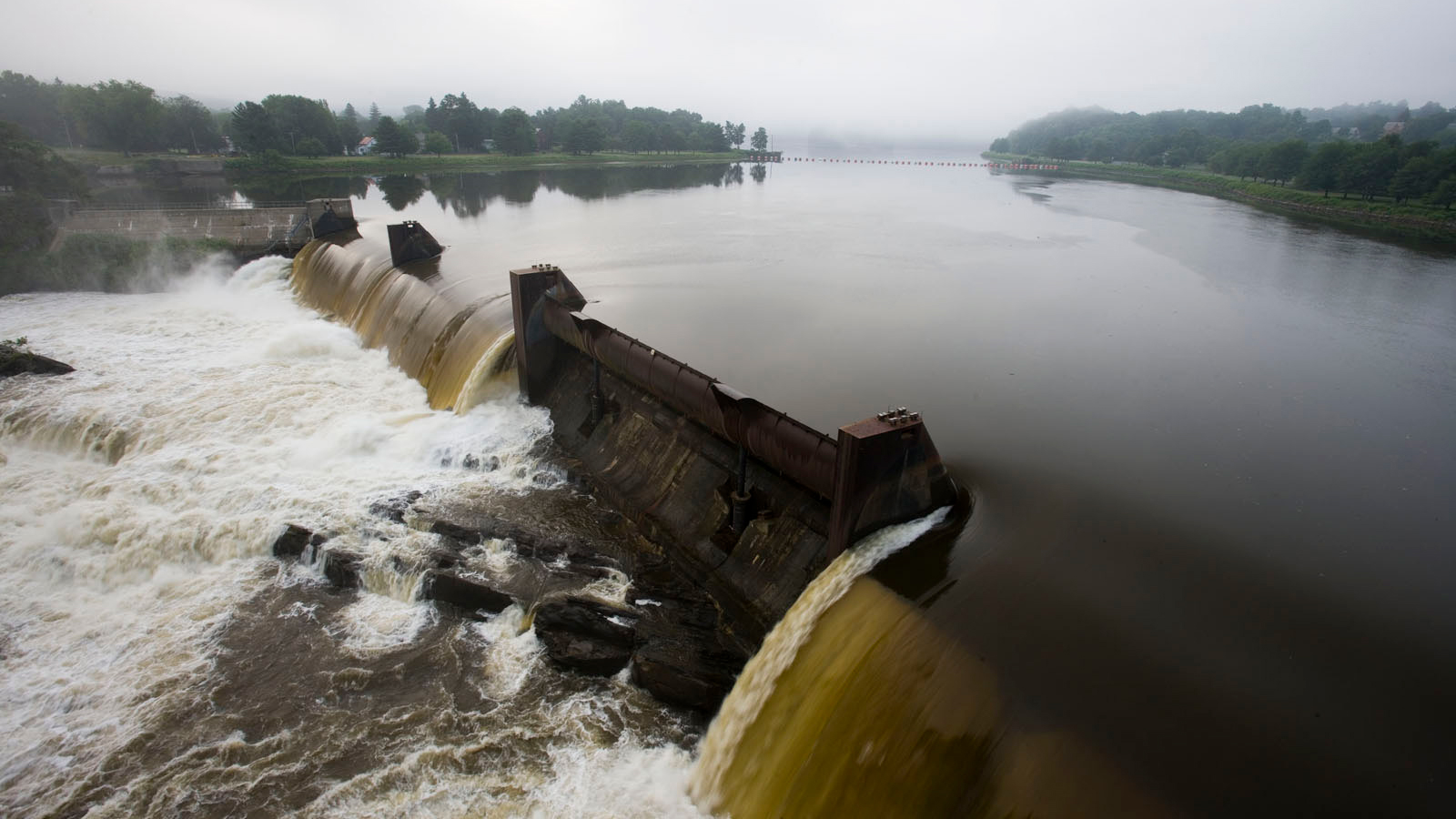 Commuters speed by and Harold continues running through the obscure history of this industrial relic. I'm realizing that she and the people she works with are part project managers, part scientists, part archaeologists digging through layers of history.
This mill once made paper that went into the heels of shoes, Harold tells me, which is important because it means toxic dyes used in textile mills weren't leaked into the river. The current dam beside it dates to the 1930s. It's about 17 feet tall, 65 feet across. I'm here in a drought and the only water passing from the stagnant pool behind the blockage to the narrow brook downstream is trickling through a crack in the foundation of the mill. This is the state of a remarkable number of rivers in New England today, and it's devastating to migratory fish, Harold says.
"What happens with a dam is the water slows down," she says. "It backs up behind the dam and rises to the top." She rattles off a list of affected species—river herring, eels, brook trout, Atlantic salmon. A water builds up behind a dam, it slows down and warms, changing the habitat below. And, even if a dam doesn't affect a species' habitat, fish simply can't access it. If Harold can open up this dam, she says, these species will have something like 17 more miles of habitat. It'll take a feat of organization though. She'll have to line up funding, engineering reports, contractors, the dam owners and get the support of town residents.*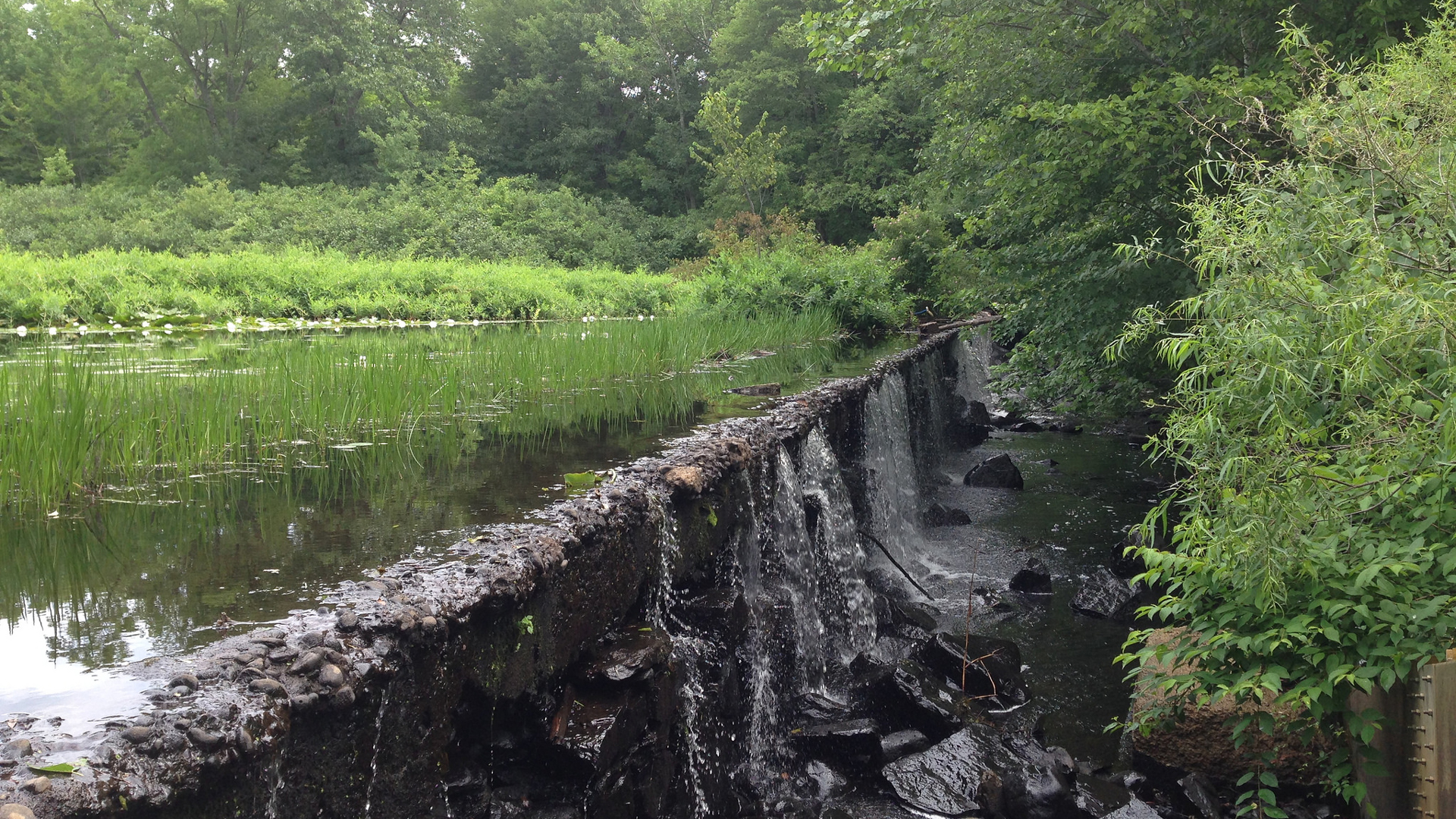 Back on the road, Harold takes me to visit another defunct dam down in Lyme—a dam-removal project in progress—and then off to the border with Rhode Island, where a complicated removal is nearly done.
Along the way she points out small stone walls lining the country roads. This is my first time in Connecticut, and I'm learning that these, along with the mill smokestacks and the little ponds behind dams, are considered iconic New England. Convincing locals to remove dams on their property—even crumbling, non-functional ones—requires a cultural shift, but it's steadily happening.
Once at the Rhode Island border, Harold pulls into an empty lot by a river and hands me a bright orange vest and a hardhat that immediately flops to the side of my head. We're heading into the construction zone.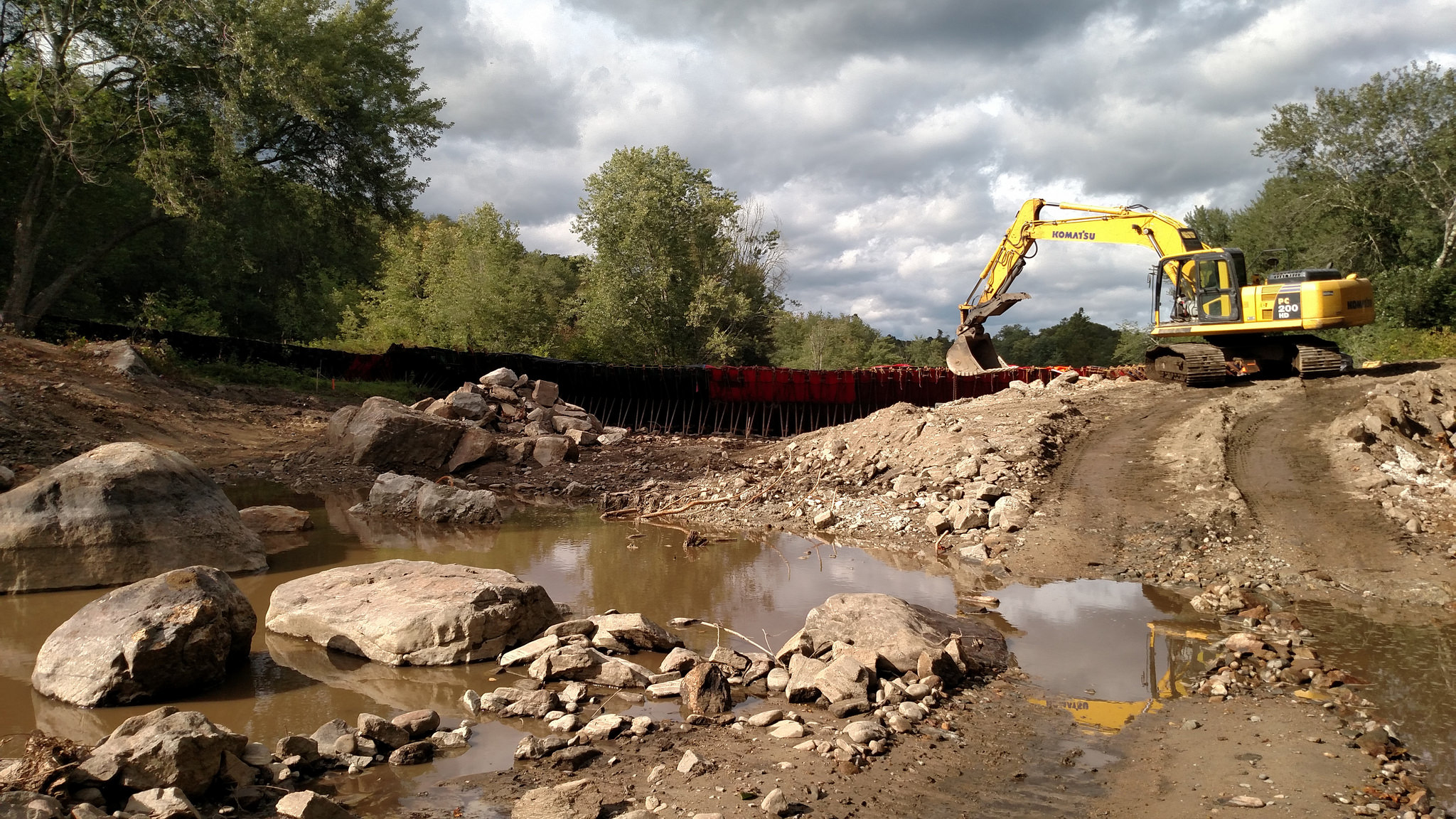 There's a contractor waiting for us at the site. He hands Harold a black bucket of cloudy water. "Oh, good job!" Harold says. She tilts the bucket in my direction and pulls out a mussel. "We moved about 2,000 from behind this area." As they tear down dams, she explains, they have to be wary of the species that are there. An endangered mussel, for instance, has to be taken care of and returned. The same is true of artifacts, which are shared with historical preservation agencies.
The surprising thing about removing a dam, it turns out, is that it's extraordinarily slow and precise. "We always like to think that we'd get to use dynamite," Harold says. "But I've done 15 projects and have yet to use any dynamite."
Here the dam's wall is down and restoration is in progress. Removing a dam literally reshapes the sides of a river, and Harold's team is sowing plants to prevent erosion on the new riverbanks. It's one of the final steps in the process.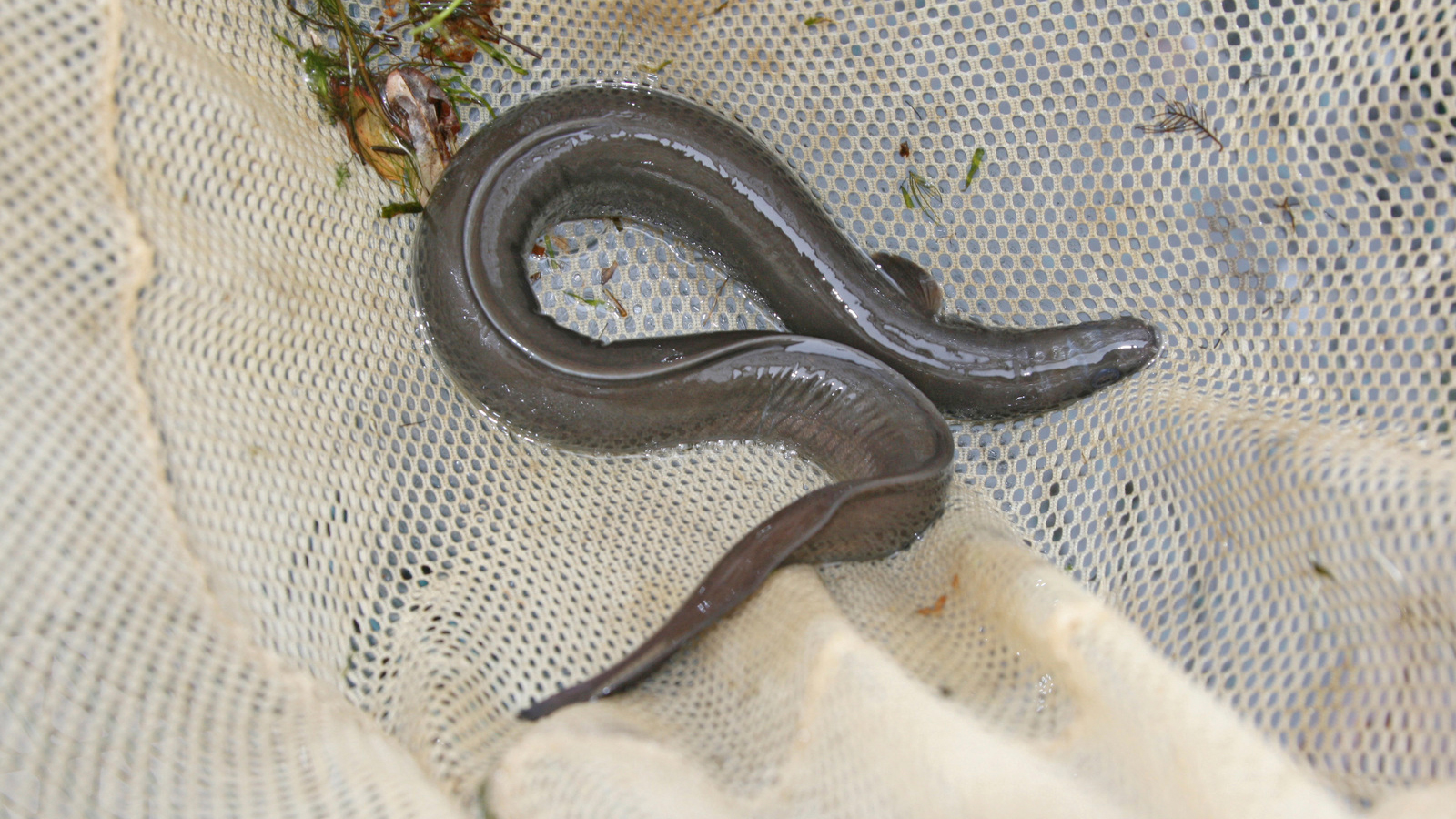 Leaving the border, we stop by a completed dam-removal project. Harold introduces me to the landowners who traded a stagnant pond for a little brook in their backyard when they had their dam removed several years ago. They get a lot of birds now they tell me, but they miss drinking coffee by the pond. It's a slow process but they're adjusting, they say.
That seems to be true of the entire enterprise. It's slow but steady, Harold tells me as she takes me back to my car. Today we saw four dams, but there are thousands more—many hazardous and defunct like these, waiting to be removed. But the idea is gradually catching on, even here in a place that takes its heritage seriously.
*In 2016 Sally Harold's team with The Nature Conservancy and several partner groups removed this dam, the Norton Dam on the Jeremy River in the Connecticut River watershed. — NCM