A willingness to "geek out about 19th century land transactions" has served writer and historian Ginger Strand well for her work with Nature Conservancy magazine. "I tend to be called when there's a story involving complicated land deals or complex historical details," she says. (See her stories on the Conservancy's efforts to heal a patchwork of Western lands divided by 1800s railroad expansion and to secure a historic land acquisition for the Adirondacks.)
For her latest feature, "A Safe Place to Land," Strand turned her attention to wildlife and looked at how researchers are working to understand and protect the enigmatic swallow-tailed kites, whose habitats are under threat from climate change.
Reflecting on her recent work, Strand explains her new obsession with rough green snakes, the most painful part of writing and what makes an environmentalist. — NCM
Q:
How did you first come to write about the Nature Conservancy?
A:
In 2010, I did a story called "The Economics of Estuary" for Orion magazine that focused on a Nature Conservancy project in Washington's Skagit River Delta involving conflict between local farmers and native tribes that had lived there for millennia. The farmers had diked and drained the fields, and the tribe wanted to inundate the fields to bring back breeding grounds for salmon. The Nature Conservancy basically figured out a way for farmers to profit from doing the right thing and negotiated a market-based plan that would pay farmers to leave water on their fields in winter.
This story brought up some hard questions: Should we be paying for nature? What does it mean to change the language of ecology from morals to money? I was a bit surprised when the magazine approached me to write for them.
Q:
What common threads have you seen in in the stories you've covered for Nature Conservancy magazine?
A:
I tend to be called when there's a story involving complicated land deals or complex historical details — probably because I'm willing to geek out about 19th century land transactions. "A Safe Place to Land" was a bit of a departure for me because it was more focused on wildlife. But there is of course a major human component to the story of the swallow-tailed kite — how humans caused the climate changes that have made the bird change its range, and how people are now helping to fix that.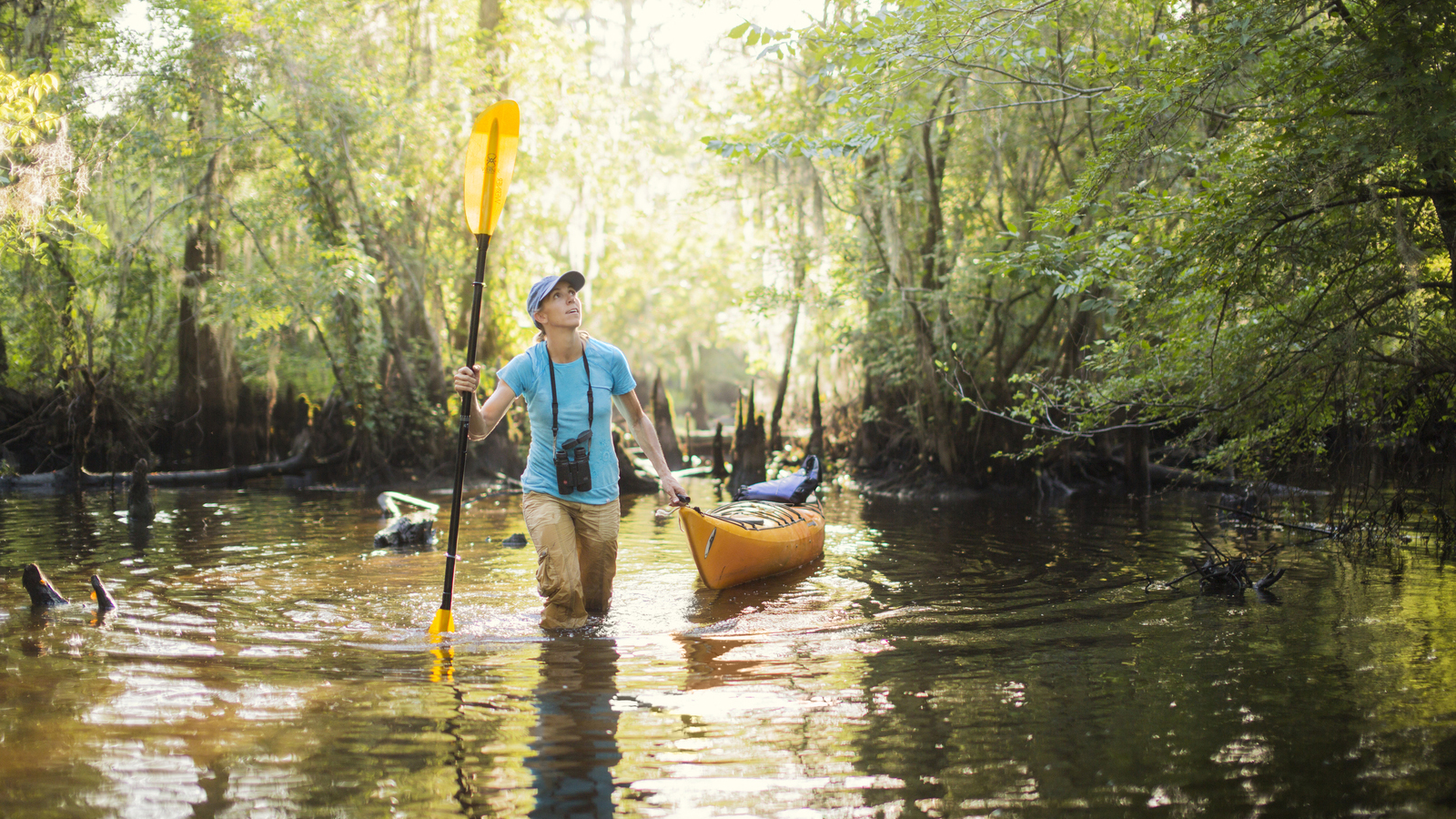 Q:
Cool Green Science featured photographer Mac Stone's outtakes from "A Safe Place to Land". What are your "outtakes" from this story?
A:
For me, cutting things out is the most painful part of writing. If I'm learning about lichens, for instance, I become obsessed with lichens and could write a whole story about lichens. For "A Safe Place to Land", I spent a week in South Carolina traveling in boats and talking with people about how climate change is affecting these birds and the coastal wetlands they rely on. I could've written an entire story about getting to know these birds through the eyes of the people working with them.
And then there's all the other charming moments — like seeing my first prothonotary warbler and getting to hold snakes. I actually got a bit obsessed with the rough green snake, which I learned are the swallow-tailed kite's favorite food. When swallow-tailed kites are courting, the males will give rough green snakes to the females in the hopes they'll say: "You are my man." Another memorable moment was meeting a swallow-tailed kite in Florida. They are very small birds actually, with a body the size of a pigeon's and the wingspan of a golden eagle.
Q:
What do you like most about covering The Nature Conservancy's work? What's most challenging?
A:
One of the best parts of the job is getting to travel and meet the people who work for and with The Nature Conservancy. I've had the chance to meet foresters, loggers, ornithologists and people trained in the study of lichens―whatever they are called! Everyone is passionate and eager to share their work.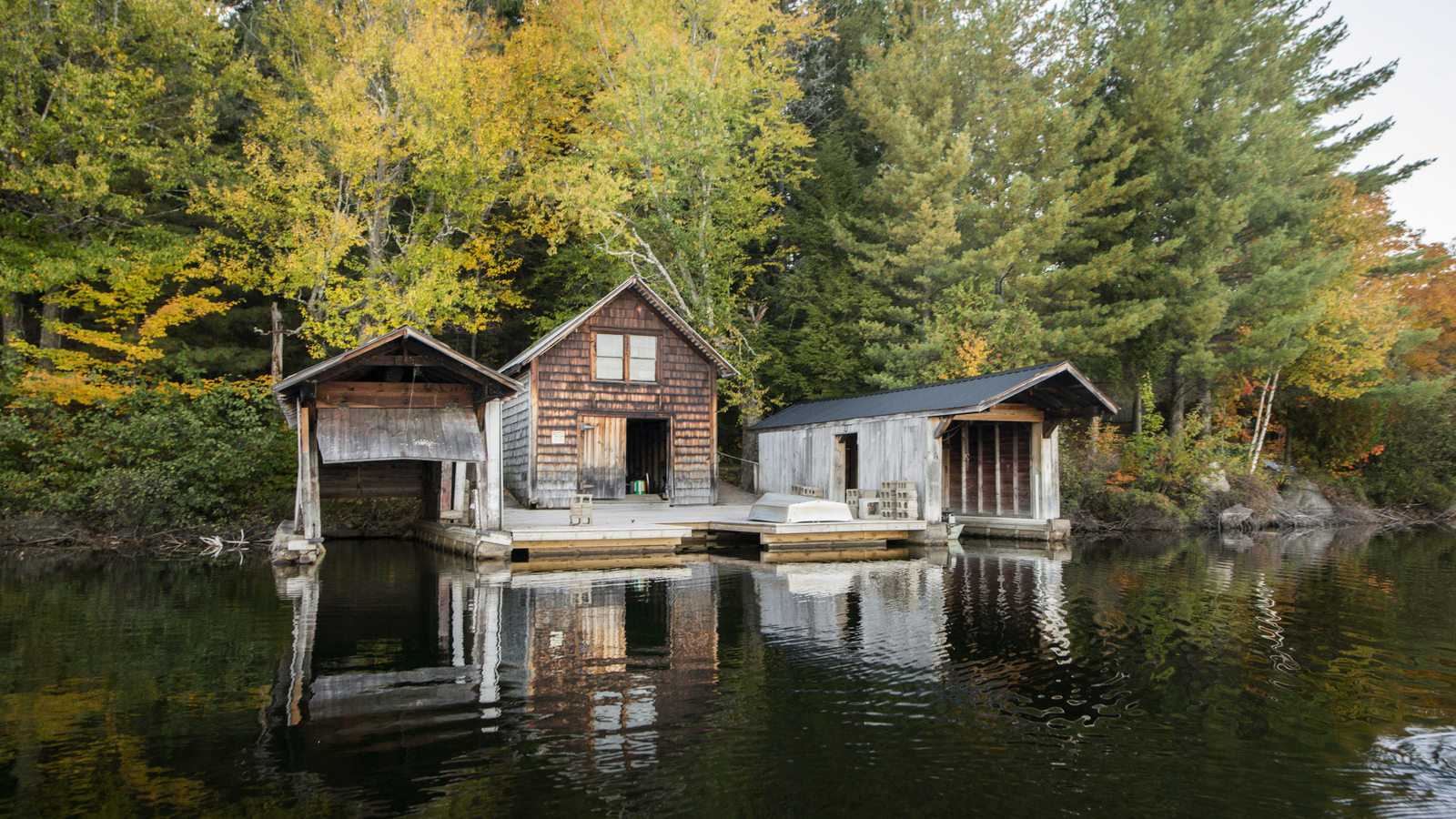 What's most challenging is understanding the many issues at play in a complex conservation project, in a very short time. When writing "Back to the Adirondacks," I had to try and understand points of view of residents, biologists, activists, loggers and people running the towns. You have to take all of those multiple contexts on board, find the larger story and tell it in a way that respects those different perspectives.
Q:
What does it mean to be an environmentalist in your writing?
A:
The best definition of an environmentalist I've heard comes from one of my editors at Orion, who says, "Environmentalists are in the business of connecting causes to consequences." A lot of people think environmentalism means preservation. That's a big part of it, but preservation has limitations. I think of environmentalism as being thoughtful and conscious about the impact of things: why they are the way they are, what the future might look like and what it should look like.
I'm the kind of environmental writer who considers humans part of nature. I think environmental work should factor in people's needs and desires. For me, it is not just about gazing at the beauty of the wilderness. I'm more interested in the interchange between all the different parties that share the planet.