In Your Area
Looking for green gifting opportunities near you? We've got great gift ideas and holiday activities right in your backyard.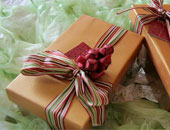 Have a healthier, happier holiday — and help the Earth — by going green this season.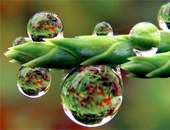 Suggestions for "greening" your long-standing rituals and starting some new traditions for a more sustainable celebration in the Maryland/DC area.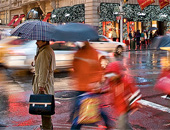 The United States creates more than 5 million extra tons of trash. Here are a few ideas for how New Yorkers can make their season greener.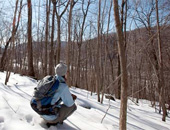 For The Nature Conservancy in Virginia, the holidays mean taking time to celebrate the lands and waters that you helped us conserve this year.
Photos: © alvanman/Flickr (Gifts); © ecstaticist/Flickr (Water droplets on pine); © Russ Allison Loar (Holiday shoppers in New York City); © Jack Looney (Winter hike at Fortune's Cove Preserve, Virginia)