Turn on the tap, and out comes your drinking water. But what if you're pouring a big old glass of nasty nitrates? 
What's Going on?
Nitrates pose health risks to pregnant women and babies. It's been implicated in blue baby syndrome, starving infants' brains of oxygen.
But even if you're a healthy adult, do you really want to be gulping down nitrates? No, of course not.
Where are the nitrates coming from? In the Midwest, it's often from farming practices. Farmers use fertilizers. When it rains, the excess fertilizers run into the river – and your drinking supply. This is exacerbated by the practice of tiling – running plastic tubes under the field to drain it quicker. It's like a firehose of nitrates.
Engineered fixes are expensive. The city of Des Moines spends $5800 a day to reduce nitrates in the water supply.
But nature provides its own filter.
What the Science Says
Wetlands are nature's filters; they sift out many of the nutrients and sediment from water. Could wetlands also filter nitrates?
Yes, if they are designed correctly.
In Illinois, the Conservancy is experimenting with wetland design to maximize nitrate removal.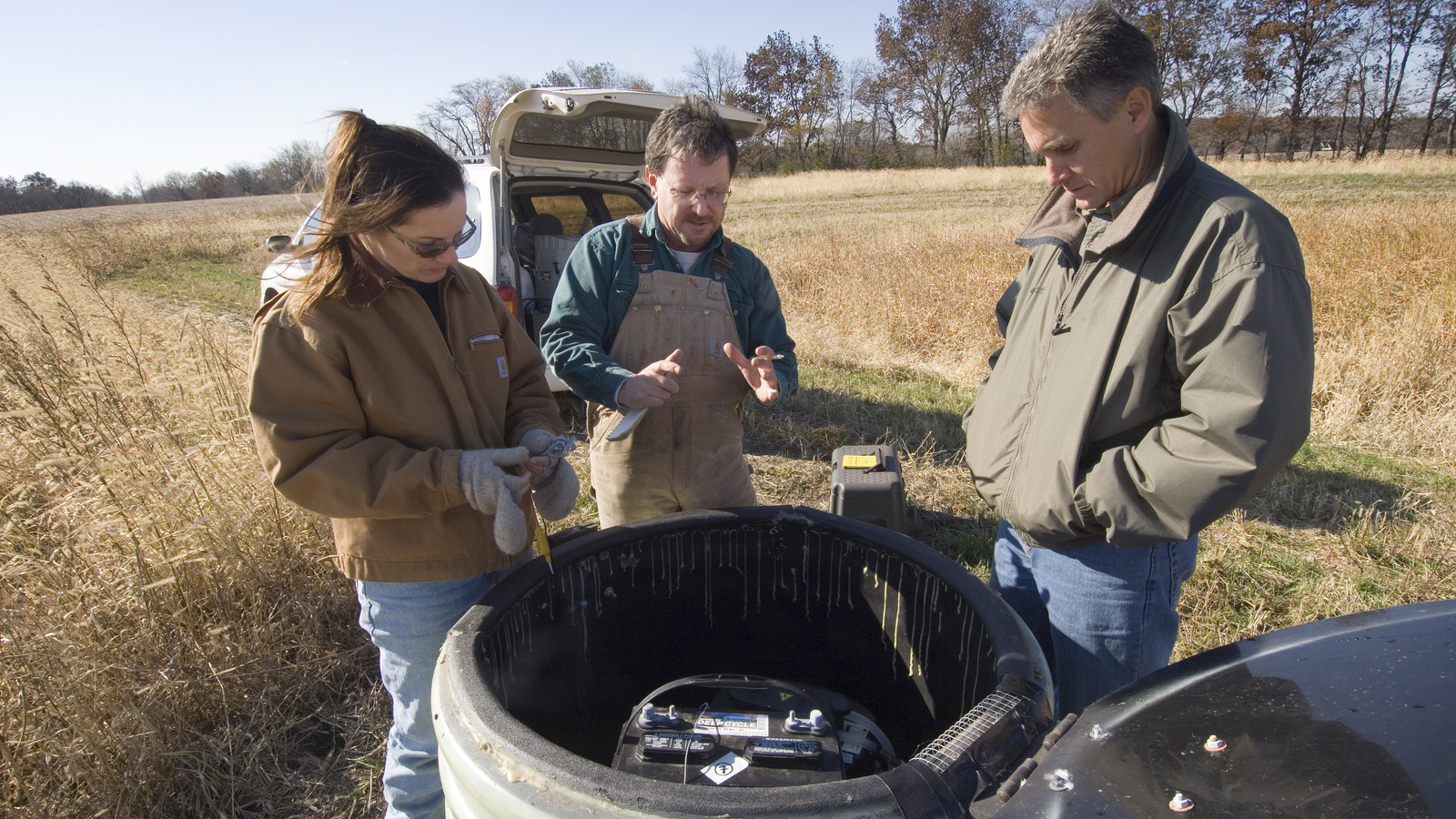 To be effective, the wetlands must be located so the tiles flow into the wetland. Size is key: farmers want to maximize land in crop production, so the smaller the better.
Researchers found that wetland that is 5 percent the size of the drainage area was effective in removing 50 percent of the nitrates flowing through. Larger wetlands had diminishing returns.
Why It's Important
Wetlands can be a cost-effective way to reduce nitrates. Ion-treatment, an intensive chemical-based plan, requires extensive staffing and produces its own waste materials.
Wetlands not only reduce nitrates, but also phosphates and other pollutants.
Wetlands of course provide other benefits, including wildlife habitat and recreational areas.
The Bottom Line
Wetlands alone won't solve the nitrates issue. The state of Illinois alone has 12 million tiled acres – far more than wetlands can address. And agricultural policies favor plowing every available acre, reducing the incentive for farmers to include wetlands as part of their operations.
But wetlands can be an important tool in many watersheds, providing a cost-effective method to reduce nitrates while providing many other benefits. It's feasible that many cities could be raising a glass – of clean, unpolluted water – to nature's filter, the wetland.