In predicting the severity of an upcoming hurricane season, birds may have an edge on weather forecasters.
Surprising new research is showing that birds may be able to anticipate the severity of the hurricane season ahead, months in advance. With this ability, they can adjust their schedules accordingly and potentially avoid the worst of the season when migrating south to tropical wintering grounds.
Birds have good reason for evolving the ability to forecast a hurricane season — the peak of storm season corresponds with fall bird migration, when vast numbers of birds are crossing the tempestuous Atlantic Ocean and Gulf of Mexico.
A bird faces the greatest odds of dying when it is traveling. For example, research examining the survival of individual black-throated blue warblers in New Hampshire and Jamaica showed that a warbler has a 15 times greater chance of dying during migration when compared to the sedentary periods of its life.
Storms certainly take their toll. There are numerous examples of birds appearing in strange places after being driven off course or grounded as a result of hurricanes. Recently, Hurricance Florence drove large numbers of seabirds many miles inland, including species that are rarely expected to be seen within sight of land. The majority of these off-course birds will not make it back to the sea where they belong.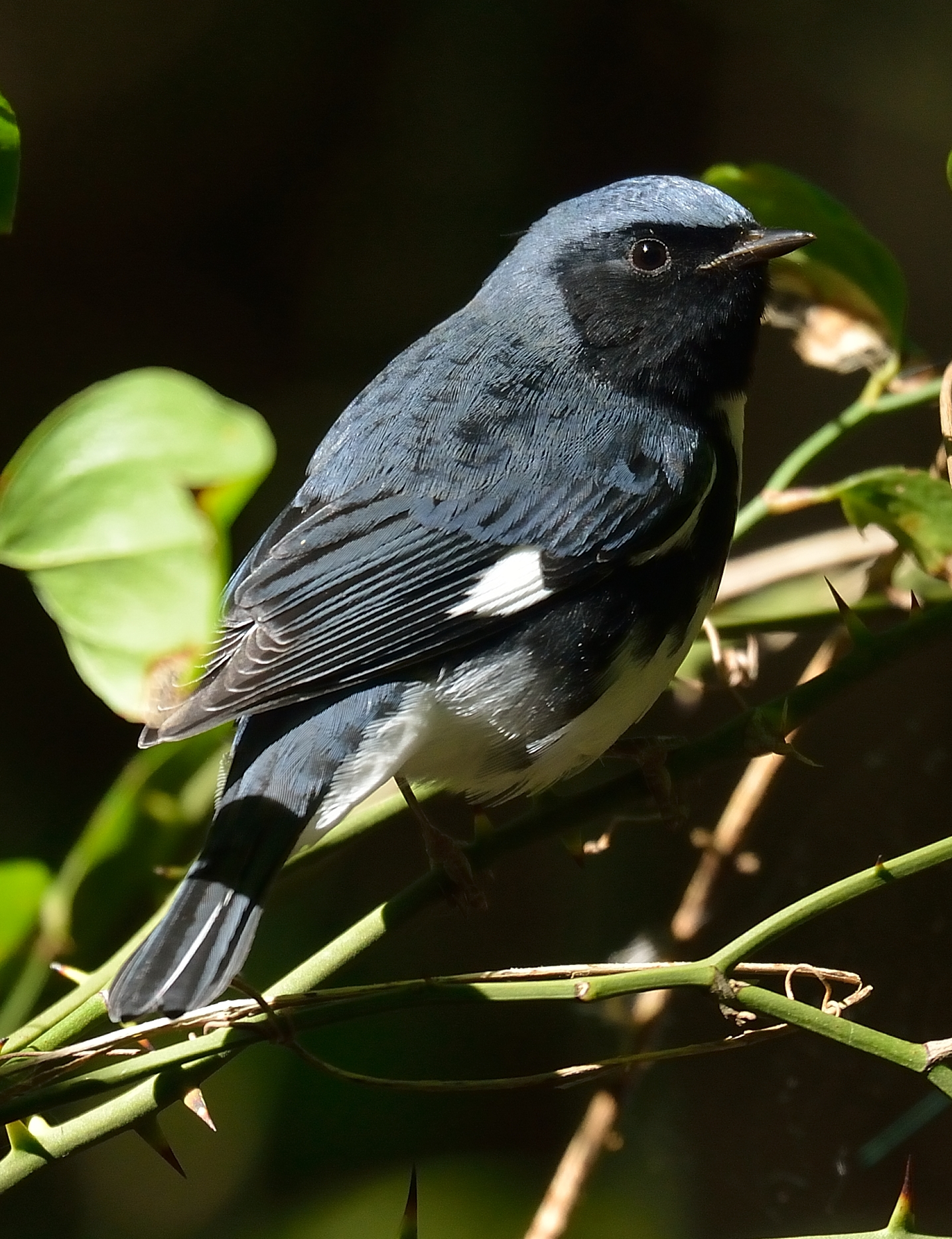 But, although many die as a result of hurricanes, migrating birds may not be hurling themselves blindly into jeopardy.
Instead, there may be subtle strategies at play which improve a bird's odds of successfully completing its migration.
For example, those species that migrate over the Atlantic Ocean such as blackpoll warbler and Connecticut warbler tend to make these long flights in October, after the peak of the hurricane season has passed.
Veeries Vary Their Migration
Timing of migration can also vary from year to year depending on the hurricane outlook, as revealed in a publication by Christopher Heckscher at Delaware State University.
For the past twenty years, he has been studying veery nesting in a forest just outside of Wilmington, Delaware. He used this long-term dataset to examine how the bird's nesting season length and nesting effort relate to the severity of that year's hurricane season.
The veery is a thrush that nests in forests across the northern U.S. and southern Canada and spends the winters in South America's Amazon region. Like most birds migrating to the tropics in late summer and early fall, the veery must reckon with the Atlantic Ocean and the Gulf of Mexico and the storms that may lurk within them.
Heckscher's discovery is that this reckoning is very explicit. He found that in the years that had a more severe hurricane season, veeries nesting in Delaware cut their breeding season short. The severity of the season is measured with the Accumulated Cyclone Energy Index, a numerical calculation ranging from 0-300 that is based on the number and severity storms that year.
When the birds end their breeding season early, they subsequently complete their annual flight feather replacement earlier, which in turn allows them to migrate south earlier than usual and avoid the worst of the hurricane season.
Predicting Hurricane Season Months in Advance
Veeries also put more of their eggs in one basket in severe hurricane years – by actually laying more eggs in early nests.  Typically a bird will hedge its reproductive investment by devoting fewer eggs per nesting attempt.  With many nests lost to predators, they may have to re-nest several times before successfully raising a brood in that season.  But renesting is less of an option in years when birds must cut the season short to avoid migrating during a hurricane.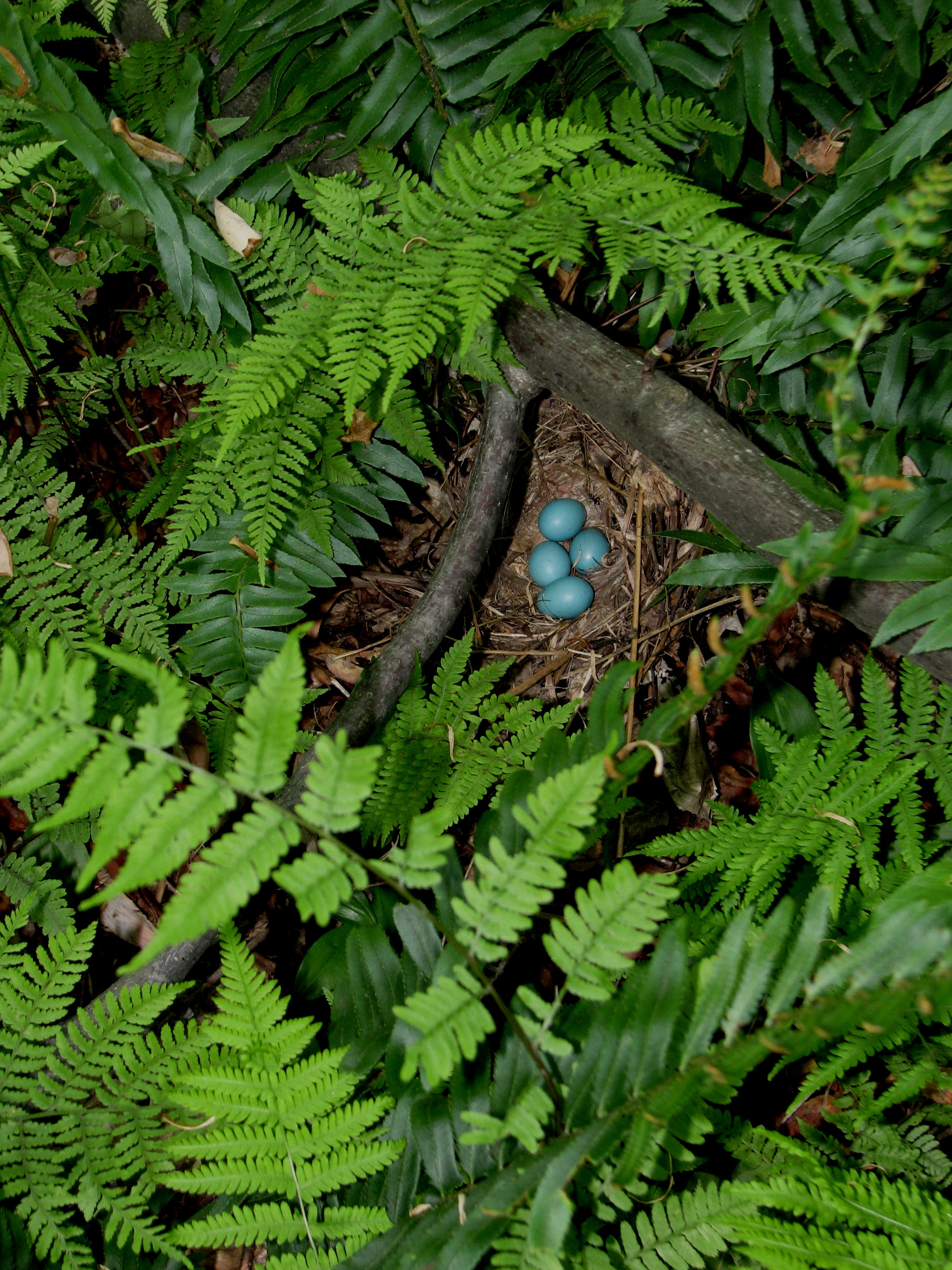 In years when the hurricane season is less severe, veeries extend their breeding season.  During some of the least-active hurricane seasons, the birds at the Delaware study site have occasionally raised more than one brood of young – a rare event for songbirds that migrate to the tropics.
Let's let this sink in.
The veeries don't sense a hurricane coming a few days before it was upon them. They instead somehow intuit the severity of the upcoming hurricane season months in advance.
This, in response, kicks off a complex multi-step physiological process that alters the timing of nesting and level of reproductive output in order to prepare their bodies for a migration departure schedule that is tuned to avoid hurricanes.
Remarkably, Heckscher found that measures of veery nest timing are at least as good as (and maybe a little better than) meteorological forecasts in their ability to predict the severity of the coming hurricane season.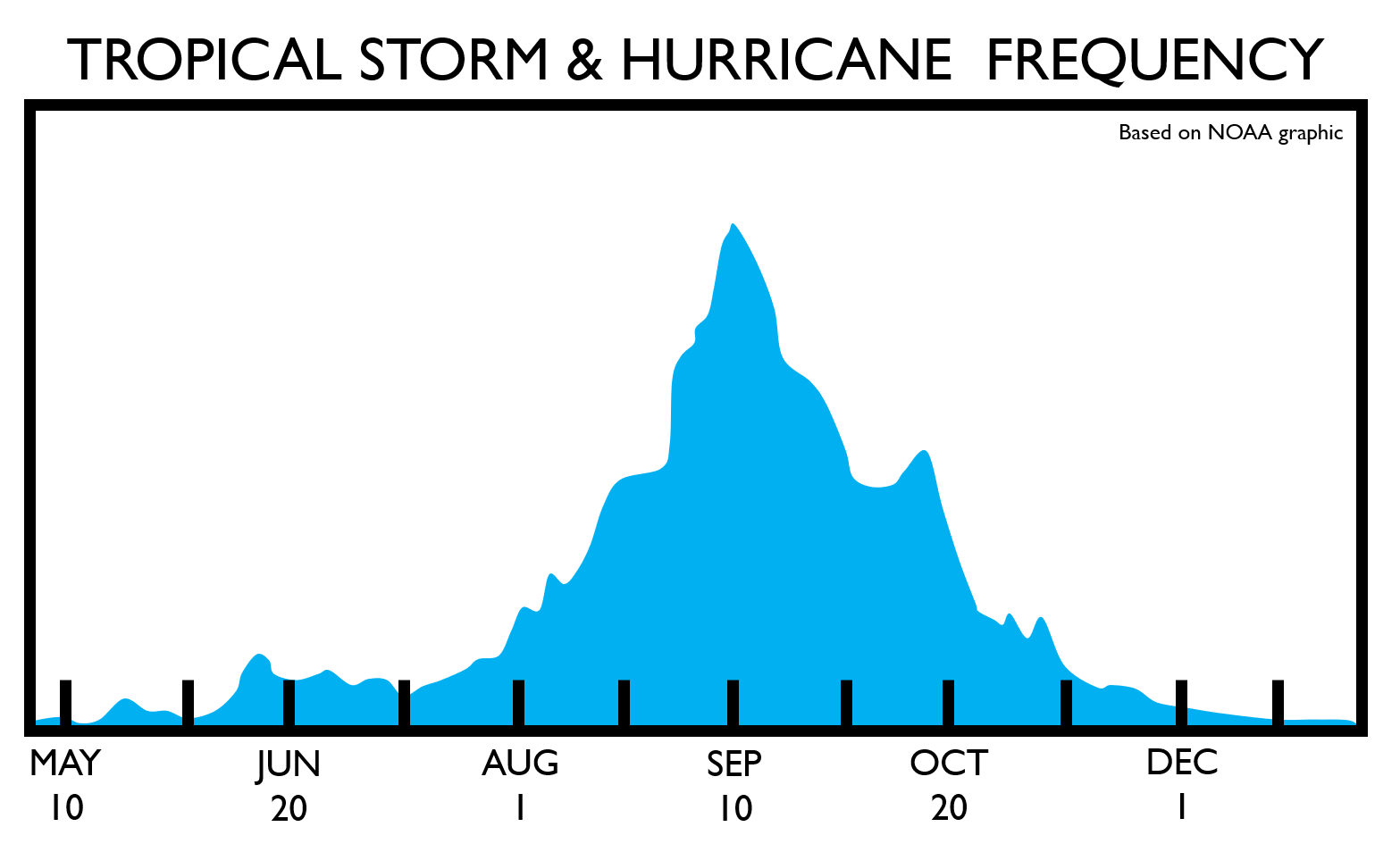 Case in point, Heckscher reported in early July that his veery data predicted an above average hurricane season for 2018, with 3 to 5 major hurricanes and an ACE severity index between 70 and 150.  According to Heckscher, "meteorologists at that time predicted a below average hurricane season this year, with most predictions in the 0 – 2 major hurricanes range and ACE <70".  Currently the ACE index for 2018 is 83, with much of the season still ahead of us.
This is one species at one study site revealing what may be the tip of the iceberg.  You can be assured that researchers with similar long-term datasets are now combing their records to look for similar patterns with other bird species.  We will soon know if this is a pervasive pattern among migratory birds that face tropical storms and hurricanes during migration.
Once the pattern is established, the more difficult job remains in figuring out how the birds are making their hurricane season predictions.
The birds may be tuning into processes that contribute to meteorologist's hurricane season forecasts such as the El Nino cycle and the North Atlantic Oscillation Index – two phenomena that affect the weather that veery experience on their nesting grounds in North America and their wintering grounds in the Amazon.
Alternatively, the birds may be perceiving something in the environment that is not part of our forecasting system.   If so, finding out exactly what the birds are perceiving may ultimately help to improve our own ability to predict the severity of the next hurricane season.