The gruesome Facebook photo showed a dead rhino with its horn hacked off, blood splattered on the grass. Unfortunately, images like this frequently appear on my feed, as I follow a lot of global conservation causes. And yet, I still have a visceral reaction.
Judging by the comments, so do many others:
"What kind of a person does this?"
"There's a special place in hell for those who do this to innocent wildlife."
"Pure evil."
I nodded along to the outrage. And then I recalled that time I met a shark finner.
Like rhino poaching, shark finning draws particular ire from conservationists. As it should. It's a particularly brutal and unsustainable practice, one that involves catching sharks solely for their fins. Those working the boats cut the fins off living sharks, then toss the bleeding, helpless and still alive sharks back into the sea. And this is done solely to make soup with imagined healing properties.
Not only is it cruel, it is devastating populations of the ocean's large predators.
Imagine a person who does this for a living. I am sure you are picturing a brutal, sadistic man, one oblivious or even contemptuous of the suffering of other creatures. You may very well call such a person evil.
You'd be wrong.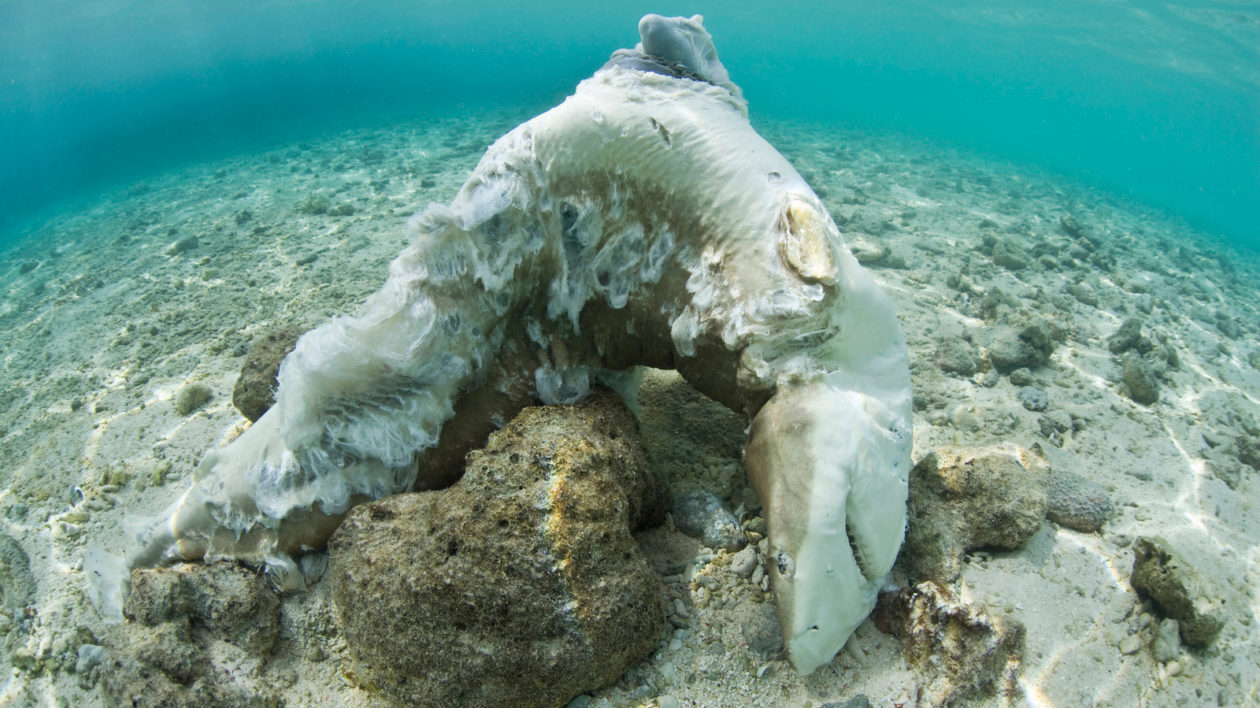 Meeting the Shark Finner
Several years ago, I met a shark finner while on a conservation fellowship to the Federated States of Micronesia. I showed up at the office of the Micronesia Conservation Trust, a local leader in establishing marine protected areas, to report on some of their conservation successes. The conversation led to local fishing practices, and the challenges of enforcing protected areas.
I had traveled to Pohnpei, a remote island in the Federated States of Micronesia, to report on marine protected areas and other reef conservation work being led by the Conservancy and our partners.
But even as they described the challenges, the staff emphasized that the fishers were not violating rules to be destructive. "I understand completely where they're coming from," a young man named Roseo said. "I was one of them."
I asked Roseo how he came to be a conservationist. He looked at me sheepishly and paused before responding.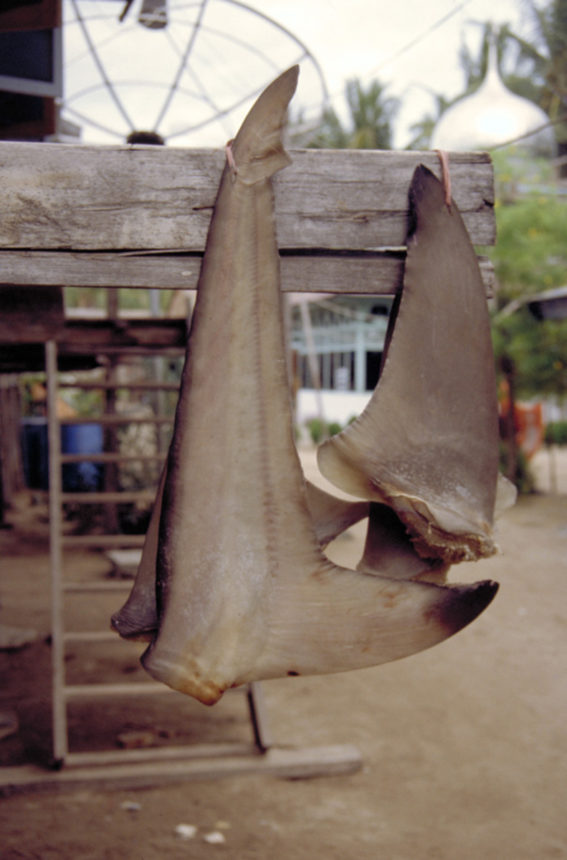 "I began my career working on shark finning boats," he said. "I was the one who cut the fins off the sharks."
Chopping Fins
I had a difficult time picturing this soft-spoken, gentle and passionate conservationist standing on deck with a bloody machete.
At age nineteen, a fishing company offered Roseo a scholarship to serve as a trainee on a Japanese fishing boat. It seemed like an opportunity to begin a career. Within a month, he began chopping fins.
"If I had said no, I would have ended up in the ocean," he said, matter of fact. "The work was tough. It was a very harsh life. Sometimes the Micronesians on the boat were treated little better than the sharks. After a while, though, I got used to it."
There was little opportunity for introspection, and he believed he was helping his country develop its fisheries.
"We didn't know the value of sharks; we didn't know how they fit into the ecosystem," he said.
Eventually, Roseo realized he could chart a better life pursuing a college degree.
"It was an important experience for me. I don't think I would be here, working to conserve our marine life and coral reefs, if I hadn't been on that ship," he said. "I feel bad about what I did. But I still understand why young men might sign up to work on a shark finning boat."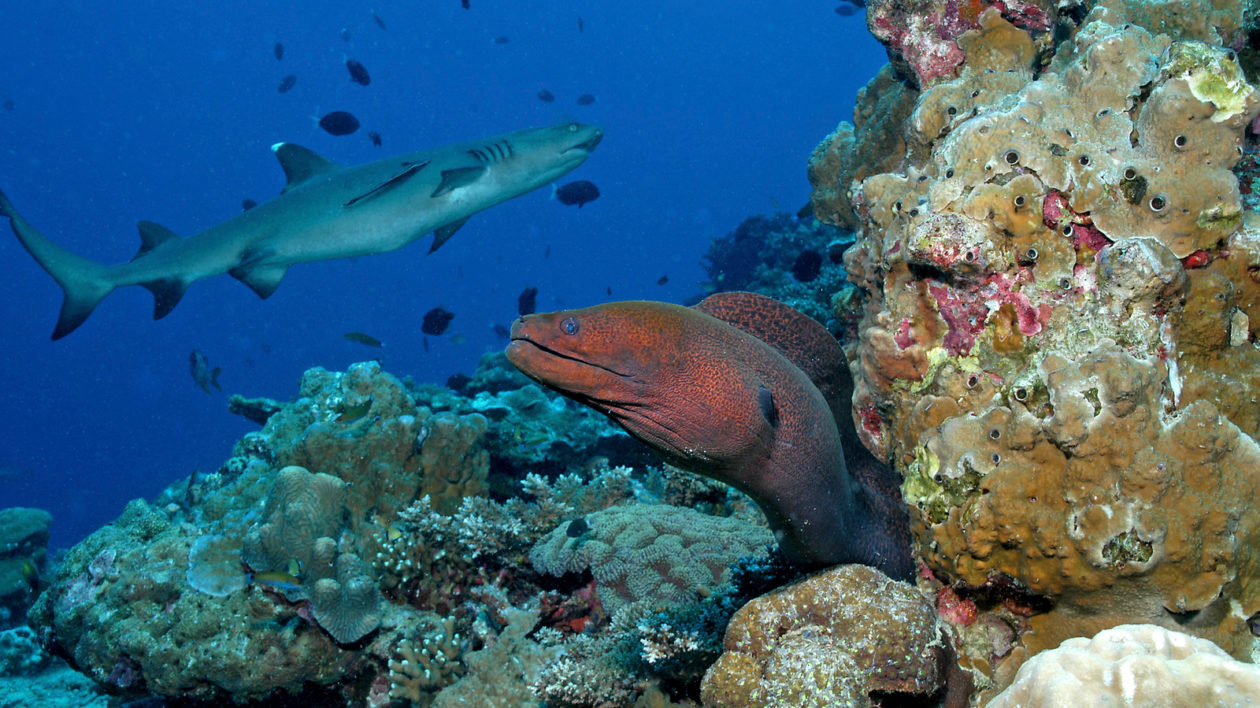 Easy Villains
Conservationists get justifiably upset at the images of wildlife poaching and exploitation. Too often, we also seek easy villains. Shark finners—plus rhino poachers, seal clubbers, whalers and illegal loggers—make convenient bad guys.
Social media makes it easier to sit and vent. I am willing to bet that the title of this story alone will generate horrible comments about shark finners – many Facebook users won't bother to read the story, and will assume they know all they need to know about someone who would harm animals.
This approach doesn't help sharks (or rhinos or orangutans or any other creature).
Oftentimes, those working such jobs are not violent or uncaring people. For many reasons, they're doing what they feel they have to do to survive, to make a better life for themselves and their families. Sometimes, they're literally forced into the work – and refusing could prove fatal.
It's too easy for environmentalists—so often living lives of comfort and ease—to direct their rage at these people working in distant lands. The harder work is looking at the economic drivers and the cultural practices that create a market for shark fins and rhino horns. Creating solutions that protect not only wildlife but people who live with that wildlife is never easy. But it is necessary if we're going to protect endangered species.
And we need to turn the mirror to ourselves: to understand how we too, in myriad ways large and small, contribute to the destruction of wildlife and wild places.
It may provide temporary relief to post your outrage over a dead shark on social media. But that won't save a single shark. We need to understand both the problem and the people involved.
And that requires extending empathy not only to sharks, but also to shark finners.