UPDATE: Thank you for your contributions! A global contest netted 80 fresh ideas from around the world. After ruling out the floating fence of fireflies, the team has shortlisted seven promising innovations for further consideration.
We have a problem in our project site on Lake Tanganyika in Tanzania.
Mahale Mountains National Park protects 250+ species of fish found nowhere else, including the world's largest cichlid and Storm's water cobra. Local fishers know that if they fish near the national park, they catch more fish. The problem is no one knows exactly where the protected waters of the park start.
Officially the line is 1 mile (1.6 km) offshore from the park, but there are no boundary markers because it is extremely difficult to demarcate the no-fishing area.
Problem Details
The national park's protected waters cover 21,313 acres, and Lake Tanganyika drops to 3,300 feet (1,000 m) deep just offshore of the park in several places. This 400-mile-long lake has ocean-sized storms that can drag a buoy or snap a rope—which is itself a precious commodity in this remote part of Tanzania. What's more, most fishing happens at night when it is hard to see a marker.
The lack of a clear boundary demarcation has created a lot of conflict between the park and local fishers. If fishers cross into park waters, they can lose their fishing gear or be hit with a fine by park rangers.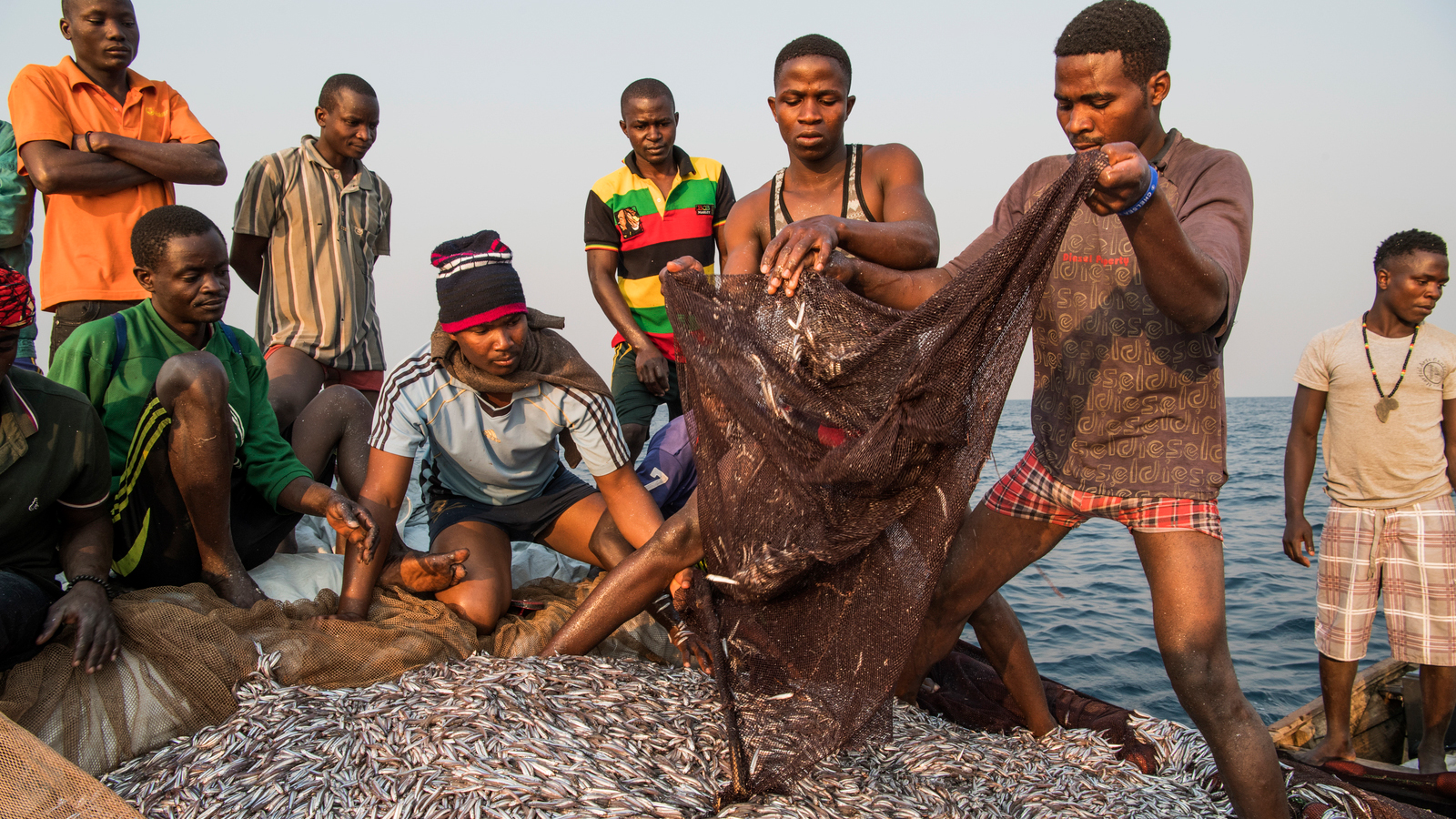 Our Challenge to You
The Conservancy's Africa team needs an innovative solution to this problem. To find it, we are applying a method that the business world is using increasingly often: a crowdsourcing competition.
We are encouraging people around the world to send us ideas for solving our demarcation problem. The solution could involve GPS-enabled mobile phones, super-tough buoys like the ones used on the North Sea, or a combination of tech and hardware. We are looking for something simple that we can try.
To engage the right audience of external "solvers," we have partnered with the crowdsourcing specialists at SensisChallenges. But the challenge is open to anyone, including you!
Help us #DemarcatetheLake
Enter an idea in our challenge. Your idea could help create a lasting solution that can be replicated across many sites—one that benefits both people and nature.
The best ideas will win US $1,000 in prizes, and winners will get the chance to help us implement their ideas and make a difference to thousands of fishers on the world's second largest lake.
For more, see the challenge website.