On Monday August 21st 2017 millions of travelers are expected to camp out over the weekend so they can be in the best viewing area on Monday morning to see the amazing spectacle of a complete solar eclipse. The Nature Conservancy's Don't Move Firewood campaign is asking everyone that plans to use firewood for the solar eclipse celebration weekend to buy local firewood near their destination, bring packaged certified heat treated firewood, or gather their firewood on site if permitted by the campground or landowner.
Make smart choices for your solar eclipse party; drink plenty of water, bring extra solar eclipse glasses, and buy or collect local firewood. Your firewood choices during this solar eclipse celebration can prevent the spread of forest insects and diseases like the emerald ash borer, Asian longhorned beetle, gypsy moth, and others on potentially infested wood.
The eclipse will first begin at the Oregon coast and will pass over millions of acres of public land where visitors can camp. This total solar eclipse will cover National Forest and Bureau of Land Management lands in Oregon, the many different National Forests of Idaho, and then will cross into Wyoming directly over Grand Teton National Park. State and federal agencies in these western states are preparing to welcome hundreds of thousands of additional tourists arriving just prior to the eclipse.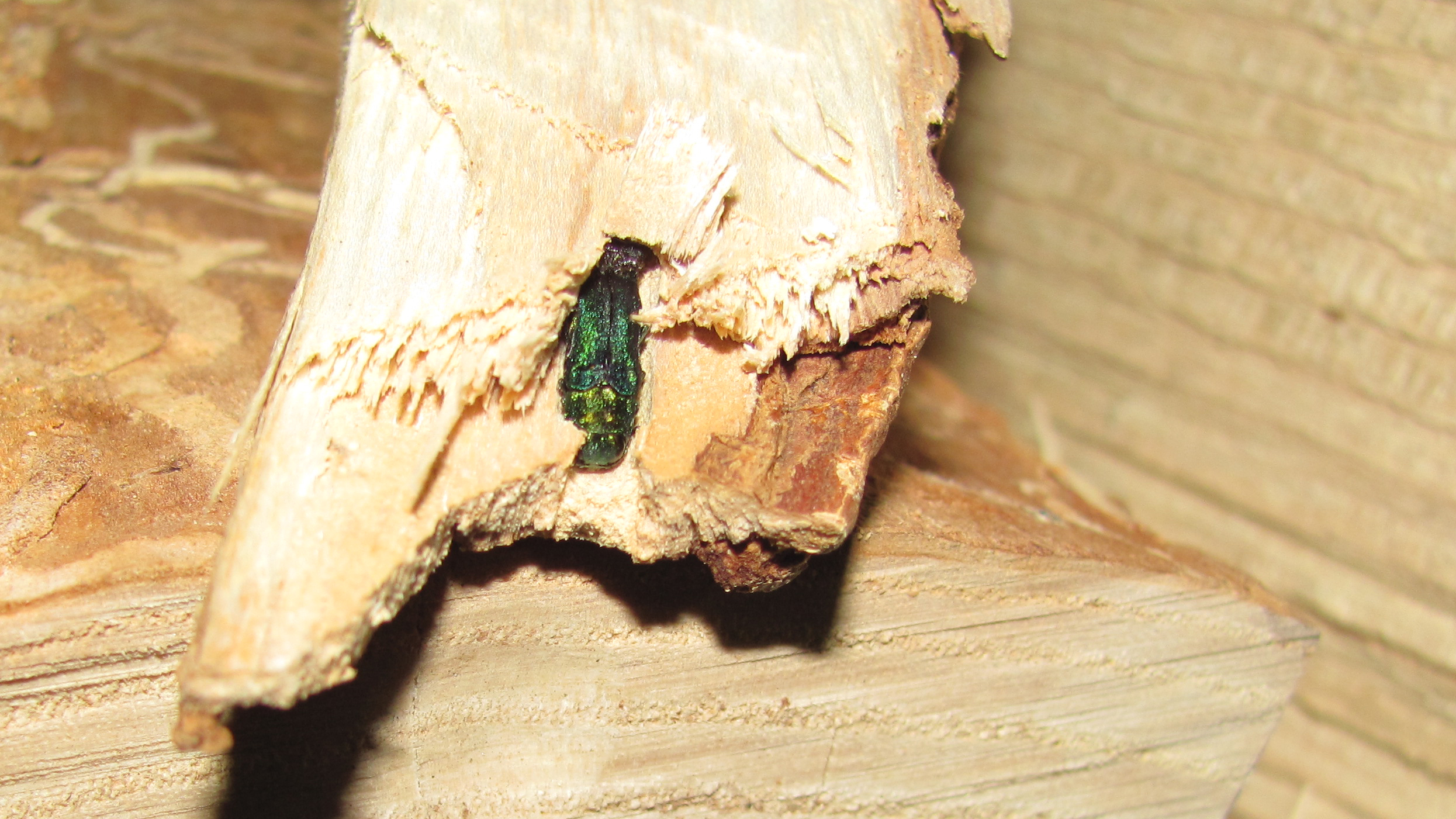 "We're estimating 500,000 additional visitors will come to Wyoming to view this once-in-a-lifetime event," says Ryan DeSantis, Forest Health Program Manager for the Wyoming State Forestry Division. "If you are planning to have a campfire, please buy firewood near your destination, or plan to collect firewood if that's allowed at your campsite. Every visitor to Wyoming has a role to play in keeping our forests free of invasive forest insects and diseases."
As solar eclipse 2017 continues, it will traverse the Great Plains, passing through the heart of Nebraska before covering the far northeastern corner of Kansas. Once in the Eastern United States, the path of totality for the eclipse will cross through the center of both Tennessee and South Carolina, providing amazing camping and viewing opportunities for millions of people throughout the region.
"Eighteen Tennessee State Parks and the entire western half of Great Smoky Mountains National Park will be in the eclipse's path of totality on August 21st," says Trish Johnson, Director of Forest Conservation for the Tennessee Chapter of The Nature Conservancy. "Everyone is welcome to experience this amazing phenomenon in our parks and forests – and we'd like to remind folks that they can also play a role in protecting the beauty of the places they'll visit by purchasing certified- heat treated firewood. Every camper can do their part to protect trees from invasive insects and diseases, so that visitors and residents alike can continue to enjoy the unique beauty of our state for decades to come."
Many states in the path of the eclipse have regulations on the movement of firewood, with rules varying greatly according to local jurisdictions and pest situations. Some states, parks, and campgrounds prohibit bringing your own firewood unless it is packaged with a certified stamp of heat treatment. Call ahead to check on your specific campground, or find state and federal regulations at the Don't Move Firewood map. Campfires are restricted or prohibited in many Western states right now due to dangerously dry forest conditions – and these restrictions are likely to continue throughout the month of August. Contact your camping location shortly before your visit to find out if there is a burn ban or restriction.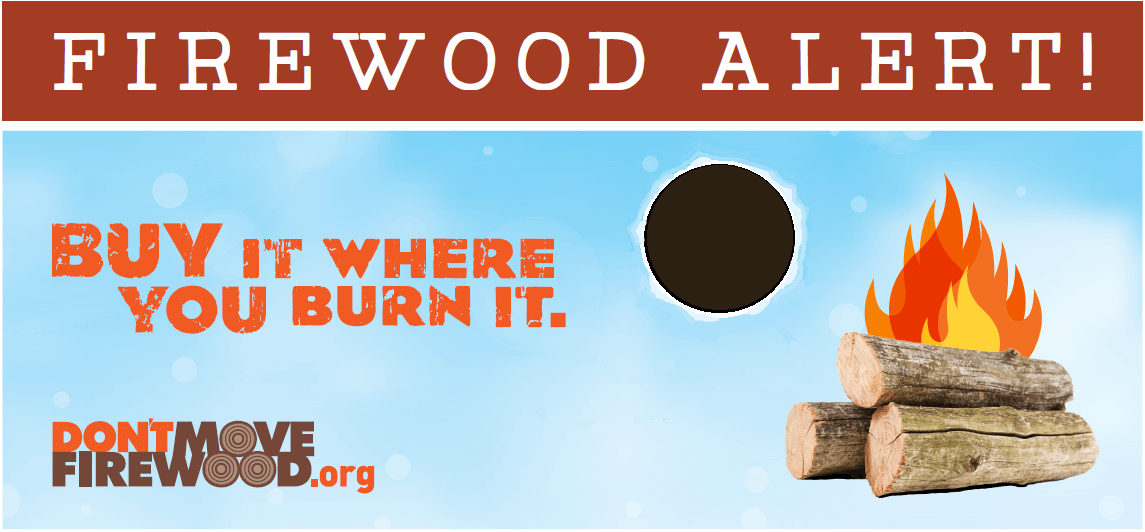 Following are tips from the Don't Move Firewood campaign:
The trees cut for firewood in your backyard or town often died due to insects or diseases. Don't spread pests such as the emerald ash borer – don't move firewood. Instead, buy it where you'll burn it, buy certified heat treated firewood, or gather firewood on site if permitted.
Aged or seasoned wood is not considered safe to move, as some pests can infest stacked firewood at any time. Certified heat treated bundled firewood is a safer option if you must transport firewood.
Firewood cannot be deemed safe just by looking at it. Even firewood that looks "clean" could still harbor tiny insect eggs or microscopic fungal spores that could start a new and deadly infestation of forest pests.
Tell your friends and others about the risks of moving firewood – no one wants to be responsible for starting a new pest infestation.
Visit NASA more information on the Great American Eclipse.