When it comes to hydropower dams, the world is a pretty polarized place. Many non-governmental organizations — environmental groups and those that advocate for the rights of dam-affected people — oppose nearly all dams due to their often serious environmental and social impacts. On the other hand, developers and funders counter that hydropower dams are the world's most important source of renewable energy, that they drive economic growth and alleviate poverty, and that their impacts can be effectively mitigated.
As with many contentious issues, the most durable solutions are likely to emerge from some middle ground. Charting a balanced course across a polarized sea requires some guiding stars. While recent advances in science and policy can certainly help lead the way, art and culture can also help light the path and may, in fact, be a better source of illumination for people new to the field. So, if you want to understand the challenges and contradictions of hydropower, and catch a glimpse of a middle way forward, let's spend some time with Drive-By Truckers.
Drive-By Truckers are a seminal and awesome alt-country band with songs crafted like short stories set to a southern rock soundtrack. Now, lots of people think they are awesome, but I may be the only person who does so in part because among the stories they tell are a few about hydropower, rivers and people.
Take the song Uncle Frank. The title character is a veteran forced to move from his farm by the rising waters of the reservoir pooling up behind a new hydroelectric dam built by the Tennessee Valley Authority, the TVA. Launched during the great depression, the TVA built a system of dams along the Tennessee River and its tributaries to electrify the rural south.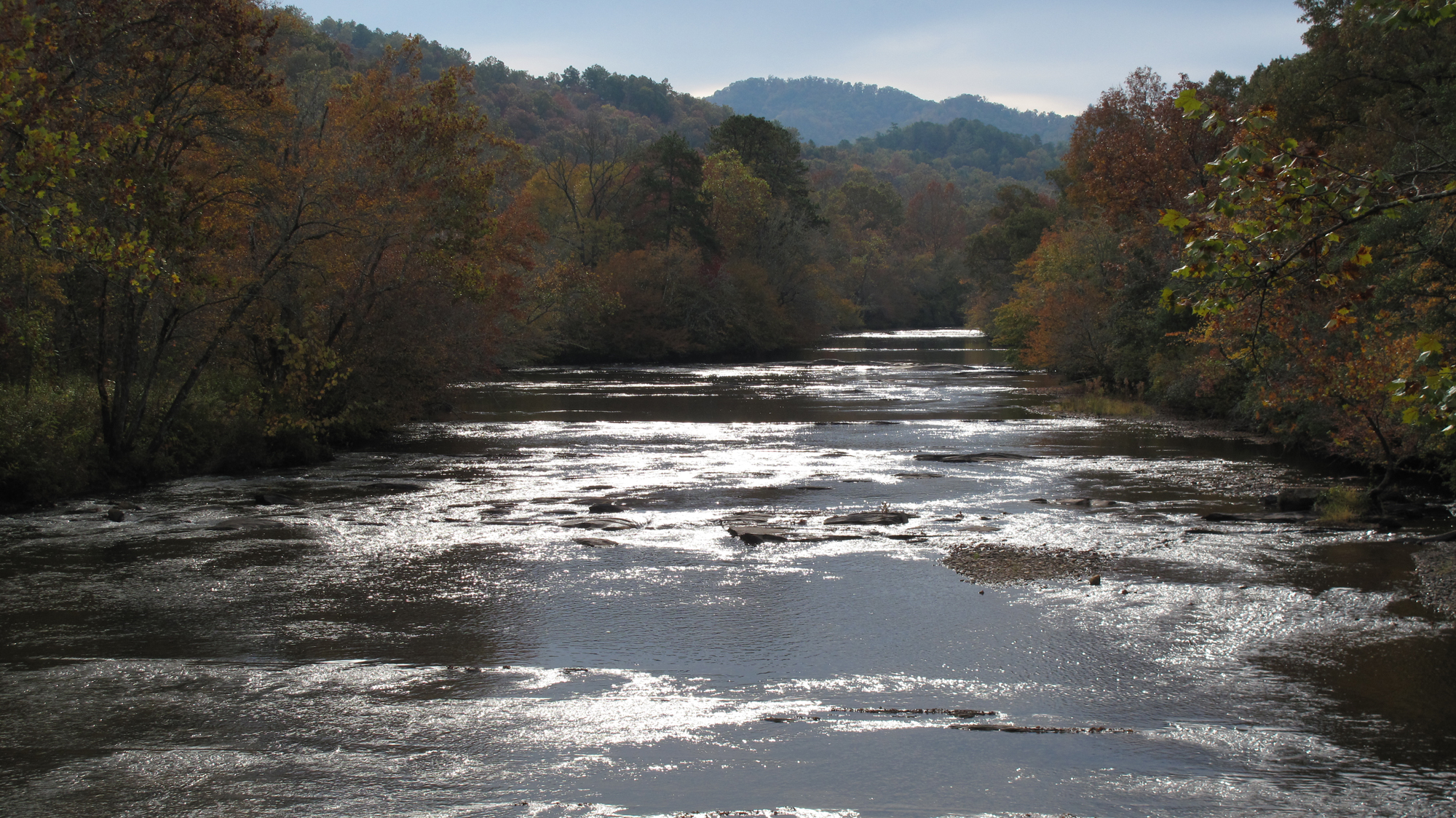 By showing the impact of a dam on one person, Uncle Frank communicates in a very personal way the common critiques of hydropower dams by environmental groups, particularly that dams block rivers, fill up valleys, flood farmland and forest, and force people to leave their homes.
They flooded out the hollow … and all the folks there moved out
In the song, the people who are forced to move are paid for their land and promised new homes and jobs in the city. But employment and stability don't come for Uncle Frank, who had no preparation to adapt to such a dramatic change. By the end of the song, the promised jobs haven't materialized, doctors and lawyers enjoy their new lakefront property around the reservoir — teaching their kids to waterski — and Uncle Frank dies a solitary and self-inflicted death.
Uncle Frank couldn't read or write, so there was no note or letter found when he died …
 … just a rope around his neck, and the kitchen table turned on its side.
This devastating vignette of Uncle Frank's suicide reveals a surprisingly sophisticated critique: even when people displaced by a dam are compensated, the disruption to their lives is too severe and they generally don't recover their standard of living or well-being. Social problems like alcoholism, divorce and suicide increase. Critics also often point out that the electricity from hydropower dams primarily benefit the elite — the people in cities or the owners of factories or mines. The song evokes that inequity: "They powered up the city with hydro-electric juice, Now we got more electricity than we can ever use"— suggesting that the sacrifice of Uncle Frank and the rest of the displaced were for something decadent.
In short, rural people, who depend on healthy rivers and valleys, lose, while the already well-off elites win.
These critiques are at the heart of opposition to dams from many environmental and social advocacy groups and they assert that it's nearly impossible to build a "good" hydropower dam that equitably manages its impacts. They point to failed relocation programs, the loss of fisheries and riverside agriculture, and the fact that economic elites often derive much of the benefits.
But that's only one narrative about dams and people, and other songs explore different ones. To find a song that contradicts Drive-By Truckers and provides a starkly contrasting narrative to Uncle Frank, look no further than … Drive-By Truckers.
A decade after Uncle Frank, they released a song with a chorus that leaves no room for doubt how the narrator feels about hydropower dams: "Thank God for the TVA." That's right, the same TVA that killed Uncle Frank.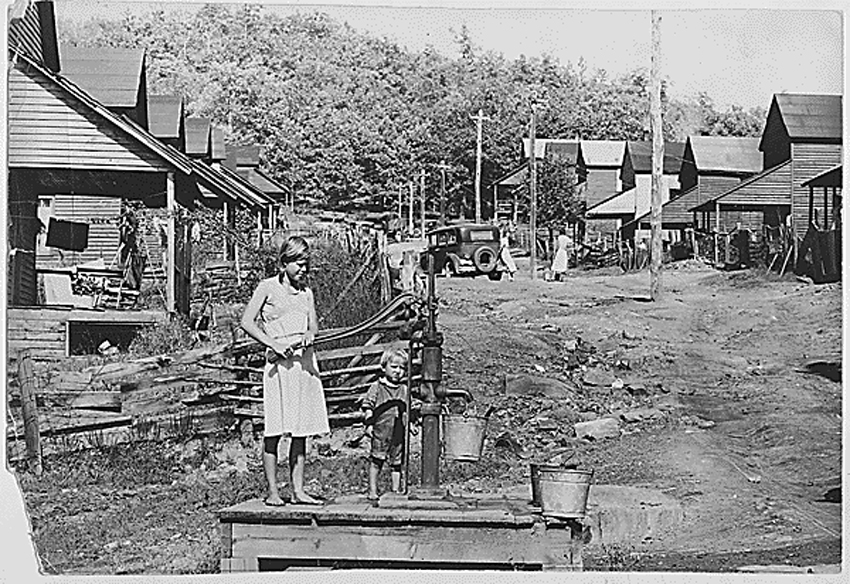 In TVA's first two verses the narrator reminisces how he would spend time at Wilson Dam, a TVA dam on the Tennessee River — first with his daddy and they would fish and tell stories and then later with his girlfriend. But the third verse reveals why the dam isn't just a place to fish or hang out, but has immense importance — both symbolic and real — to the whole region:
He starts by explaining how his grandfather grew up in absolute poverty:
My granddaddy told me when he was just seven or so,
His daddy lost work and they didn't have a row to hoe,
Not too much to eat for seven boys and three girls;
All lived in a tent, a bunch of sharecroppers versus the world
Out of that desperation, his great-grandma wrote a letter to FDR, joining a chorus of voices pleading for government help. And that plea was answered when some county men asked his great-grandpa to start work building dams, dams that transformed the south.
Couple a county men…told his daddy to put down the plow.
He helped build the dam, gave power to most of the South.
So I thank god for the TVA,
Thank god for the TVA. 
Although at first glance, Uncle Frank and TVA tell stories that seem as incompatible as can be, in the real world, their narratives exist side by side, albeit uncomfortably so. Both narratives are rooted in truth, they are just told from different perspectives and over different time periods. If you were an individual forced to move for a dam, like Uncle Frank, there's a good chance your life did get worse. But the narrator of TVA looks back over generations and celebrates the arc of a region growing from poverty to prosperity. The songs' accompanying music underscores these differences. The guitar lines of Uncle Frank blaze with the anger of a person crushed by an indifferent bureaucracy, whereas TVA is sweeping and reverent, like an anthem for the whole South.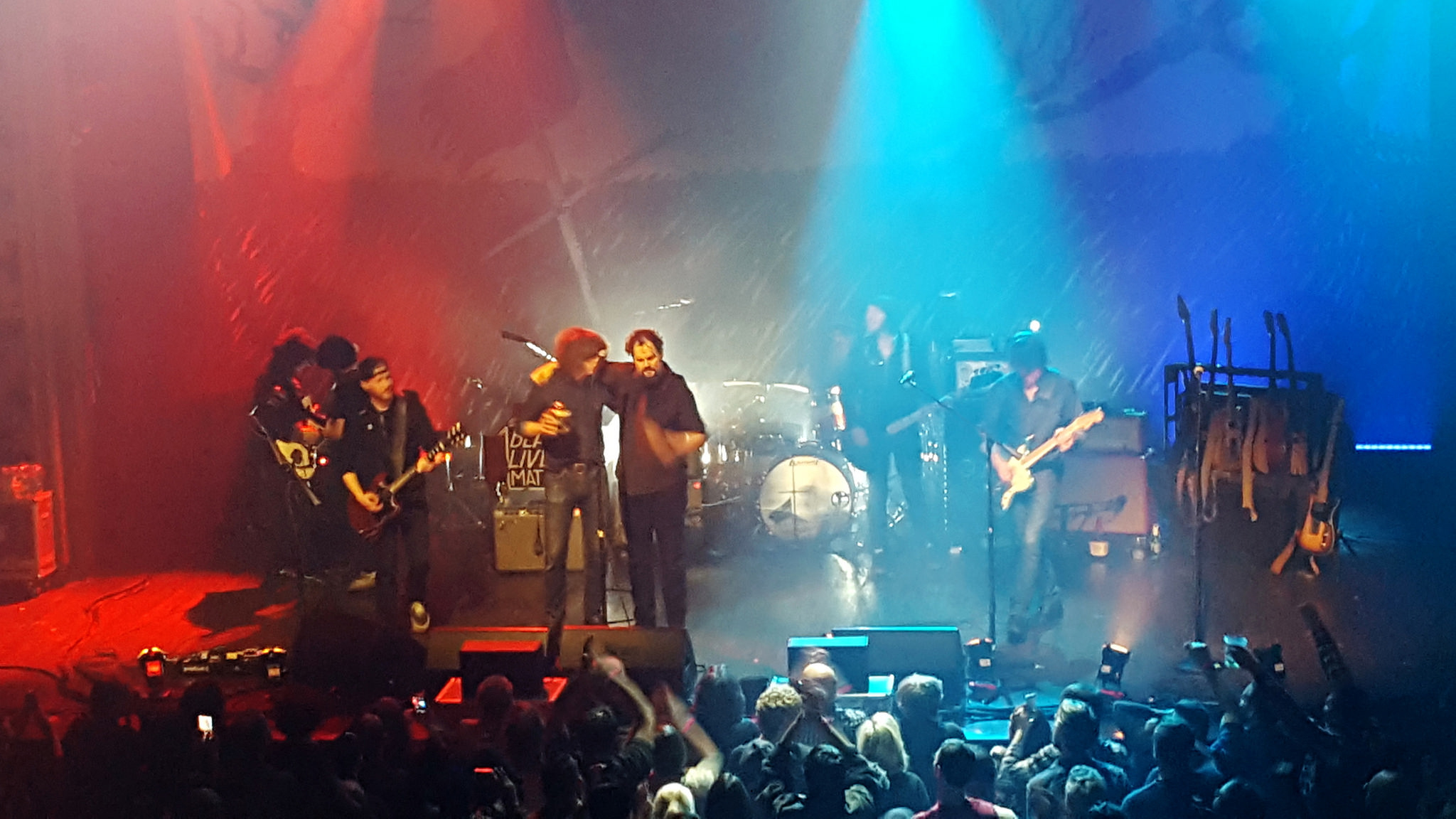 So, here's a question that probably hasn't been asked too often: What can our river conservation strategy, and the quest for sustainable energy, learn from the Drive by Truckers?
Well, simply put, if they can write songs that tell very different sides of the same story, with equal sincerity and truth, if they can embrace complexity — why can't we?
And stepping away from being an amateur music critic and back to my actual job: scientific study of dam development and rivers echoes this complexity. There are clear data that support the story of Uncle Frank, the fact that dams cause serious negative impacts to rivers and valleys and the people that depend on them, and that displaced people are generally worse off after they lose their homes to a dam. There are also clear data that show a strong correlation between a country's level of development of infrastructure, such as dams, and its per capita wealth and all that goes with it in terms of access to education, health care, transportation and employment options.
It's no doubt easier to pick one song or the other, one narrative about dams or the other, and then run with it. To see the world through the eyes of Uncle Frank and oppose all dams, or to see the world through the lens of TVA and claim that river development and dams will always make regions and countries better off.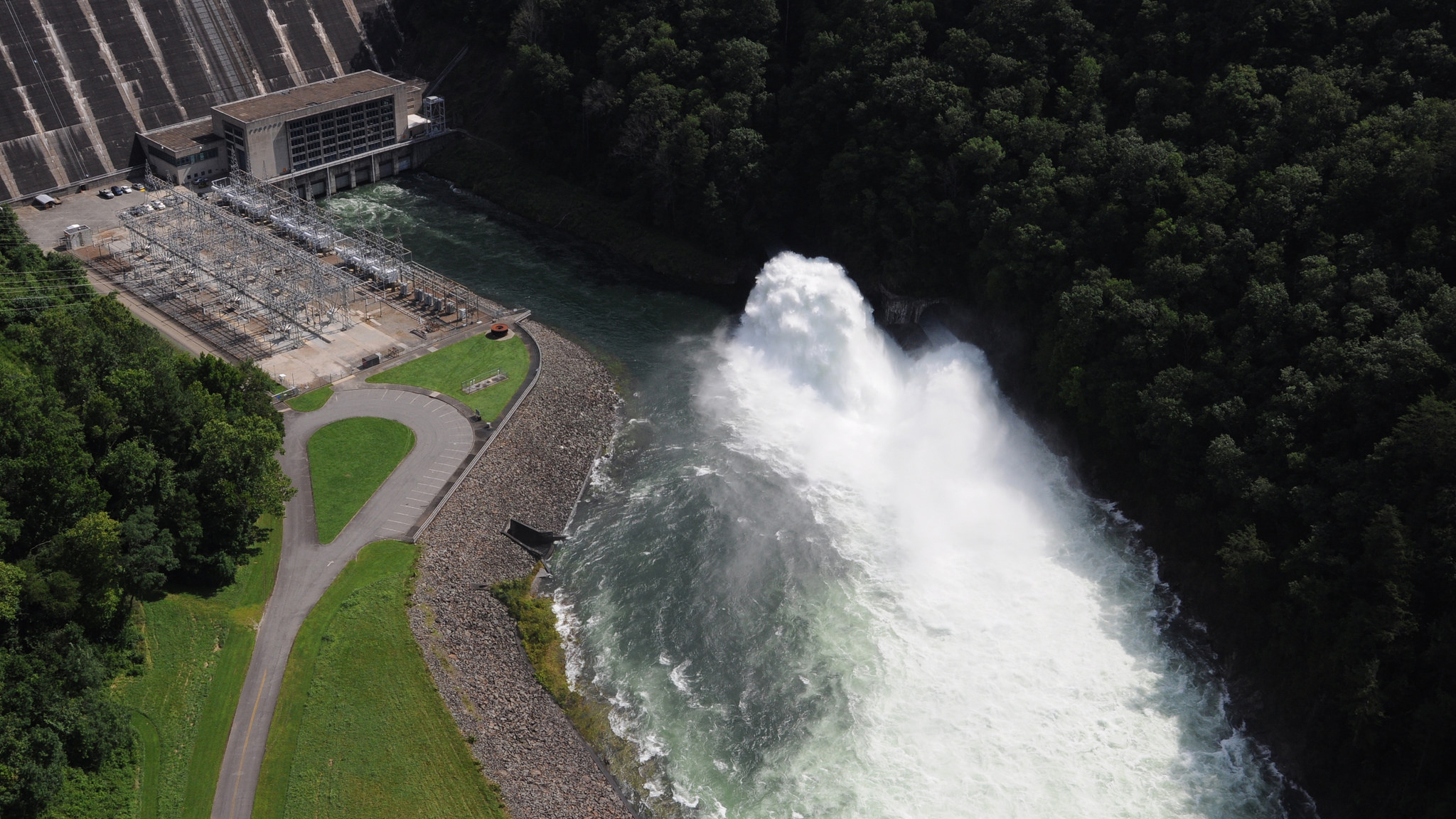 But I believe that the most effective solutions will emerge from embracing complexity. We can extract the hard truths from each narrative and confront the complex world with a flexible and pragmatic approach.
For conservationists, this means taking a nuanced position on dams, employing a diverse set of strategies based on the specific situation. There are times and places where dams should be opposed, dams with unacceptably high impacts on people, places, and ecosystems.
But in many other cases, the most effective and durable strategies will require working within the development process, delivering innovative tools and approaches and proposing visions of how countries can reach renewable energy goals while protecting or restoring the most important lands and rivers and their social values and resources.
The Nature Conservancy has been developing this diverse approach for decades, and a glance back at our history reveals that our roots could have hardly borne anything but diverse fruit. The Conservancy's very first project — Mianus Gorge (NY) back in 1951 — was a land deal protecting a gorge, but if we hadn't opposed the raising of a dam that would have flooded that unique place, there would have been no remaining "land" to make a deal. More recently, in the past decade we opposed a dam that was proposed for the Yangtze Native Fish Reserve (the dam was not built and officially dropped last year) while, at the same time elsewhere on the Yangtze, we've been collaborating with China Three Gorges Company on a wide variety of strategies to improve their environmental performance, including finding ways to release environmental flows from their existing dams.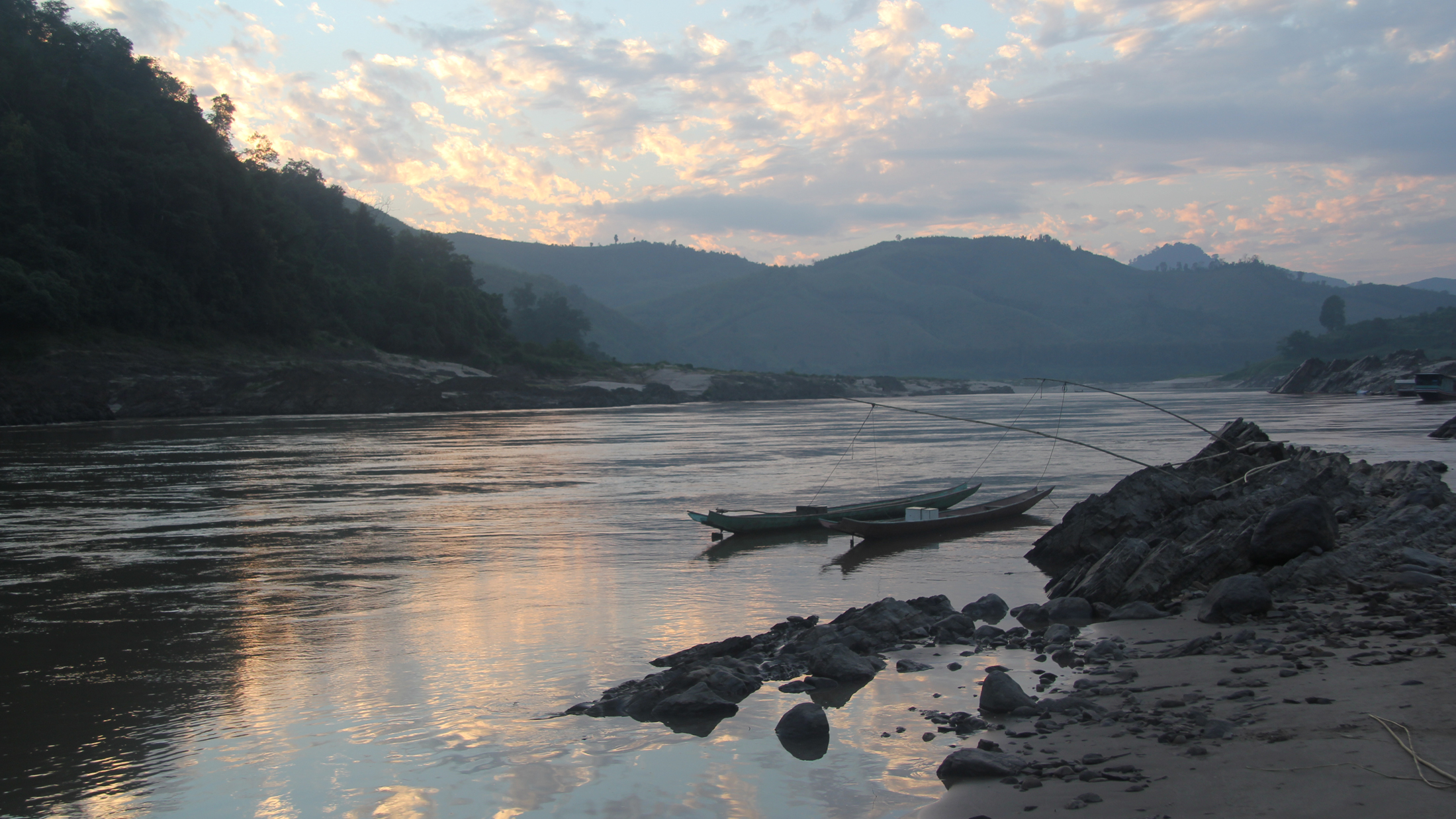 The bottom line is we are working on strategies to address three intertwined global challenges: maintaining a stable climate, delivering energy to support prosperous societies and protecting healthy ecosystems. Thus we see hydropower through a lens that focuses the search image on low-carbon energy solutions that work for communities, the climate, and both land and water ecosystems.
To put this in the context of the music theme of this essay, you could say we are working to help countries make choices that deliver the benefits celebrated in TVA while avoiding or minimizing the losses decried in Uncle Frank.
That nuanced approach to dams and rivers doesn't lend itself to an alt-country song; the mitigation hierarchy doesn't blend well with whisky, a staple set piece for Drive-By Truckers. And even though one could rhyme "multi-objective optimization" with "nation", themes of negotiated balance lack a certain punch, much as break-up songs are far more compelling than "let's go to therapy and find a way work this out" songs.
But that's OK. A song with lyrics probably can't do justice to this approach: weaving together distinct, even discordant, lines into a whole that somehow holds together – that's the territory of jazz. So here's to governments, communities, companies, funders and conservation organizations taking Giant Steps together toward better stories for people, rivers, and energy.