With Amazon Aerobotany you can view the canopy of the Peruvian Amazon from the perspective of a macaw!
From this perspective you'll contribute to science improving rainforest conservation and, while you're at it, earn credits to see the forest firsthand.
Amazon Aerobotany is run by Wired Amazon and hosted on Zooniverse, a collection of online citizen science projects. Researchers led by Varun Swamy are working to find out how climate change is impacting the phenology of the rainforest and to monitor the health of the huasaí palm population, an ecologically and economically important species.
Saving the Amazon
In grade school, there was a machine in my local mall with "Save the Amazon Rainforest" emblazoned across the top in big, bold letters. It claimed for pocket change, I could protect acres of rainforest. Unfortunately, saving the Amazon rainforest is not that simple.
The Amazon is mind-bogglingly big – since 1978 it's lost 289,000 square miles (that's bigger than Texas) and despite that, it remains the world's largest rainforest. Located across multiple countries, in a region with a growing population and economy, the Amazon is threatened by unregulated and illegal logging, mining, and agricultural development.
Throughout the rainforest, including places that are well protected like the reserve in which this research is conducted, the stress of climate change will impact plants, wildlife, and the interactions between them (pollination, seed dispersal, seed predation, etc.) in unknown ways. Your contributions to Amazon Aerobotany will provide information about the timing of flowering events and leaf fall that will help scientists start to understand when these events happen and whether they are changing over time.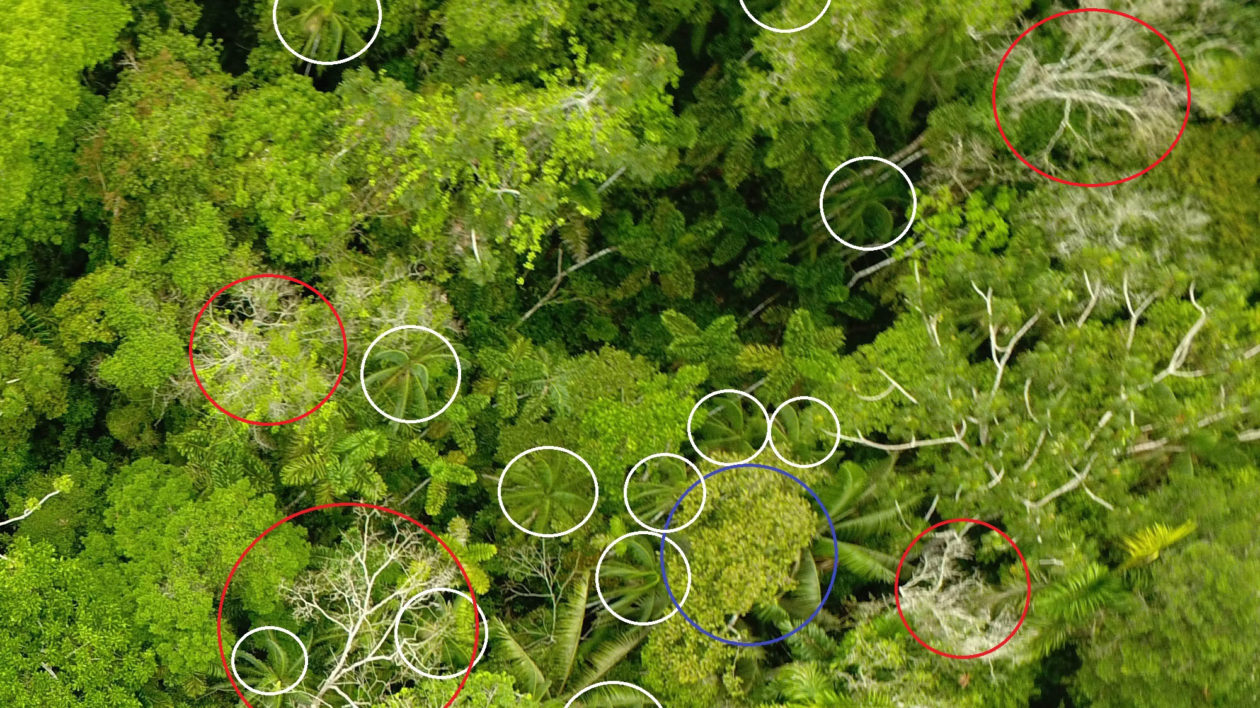 Amazon Aerobotany is a long-term project – they will be adding new images each month over the next few years. They also hope to expand their research into specific species over time. Their first individual study species is the huasaí palm because it is easy to recognize in photos of the canopy, its fruits are an important source of food for wildlife like tapirs and peccaries, and it's economically important both for its fruit and for heart of palm.
Drone photography and citizen science participation are key to getting timely results in this research. In less than a minute per image (once you're familiar with the canopy), you'll be collecting data that once took scientists hours to gather from the ground.
Get Involved
If you want to get travel credits toward lodging in the Amazon rainforest, you will have to sign up for a Zooniverse account and for a Wired Amazon account.
Read more about the research and go to the classify section to take the tutorial and familiarize yourself with the field guide (tab on the right side of the page) before you jump into identifying images.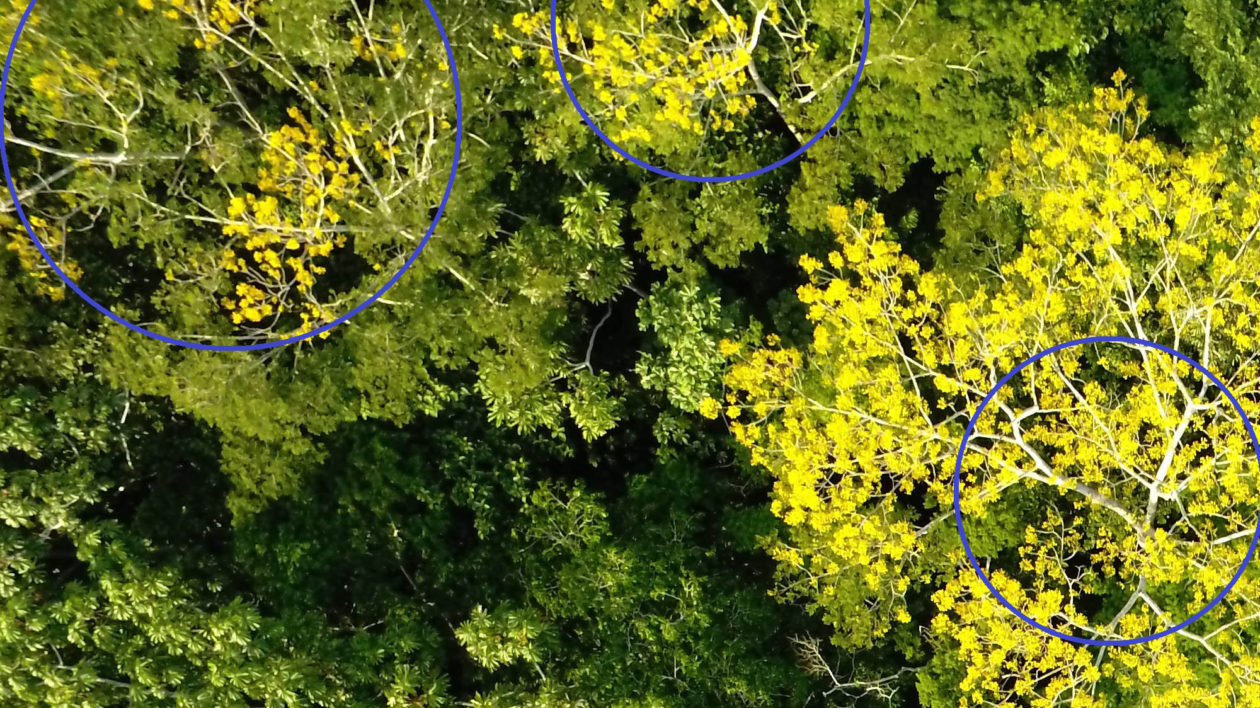 It can be difficult to tell a flowering tree from new leaves or leaves that are reflecting light since flower color is usually a shade of green or yellow (though there are some red, lilac, and brown flowers). I found it helpful to look in the talk section and skim through images tagged flowering, not-flowers, and new-leaves.
Once you've learned what to mark as flowering, leafless, and huasaí, you'll be flying through images and, perhaps, on your way to see the Amazon from a very different view.