"It hurt my heart to see how [the beach] had been deteriorated," says Norris Henry of St. Andrew's Development Organization. "I know in the past there was a nice beachfront, where you can play cricket, you can play football, you can run. But it's so sad to see it is no longer there."
The beach is disappearing in Grenville, Grenada and many coastal communities around the world face a similar situation. As sea level rises, the waters cover reefs that were once tall enough to block some of the wave energy, protecting the shore from erosion. Between the rising water and the waves pounding the shore at full force, sands wash away and even coastal plants like mangroves can be killed as the soil disappears from under them.
The people of Grenville, with the help of the Nature Conservancy and partner organizations, are fighting back.
"What's really been fun is to watch a very diverse group of people come together … to first envision a resilient future for Grenville," says Vera Agostini, Director of Science & Conservation for the Nature Conservancy's Caribbean Division, "then design a set of actions that would help the community be less vulnerable to the impacts of climate change and begin to implement some of those actions."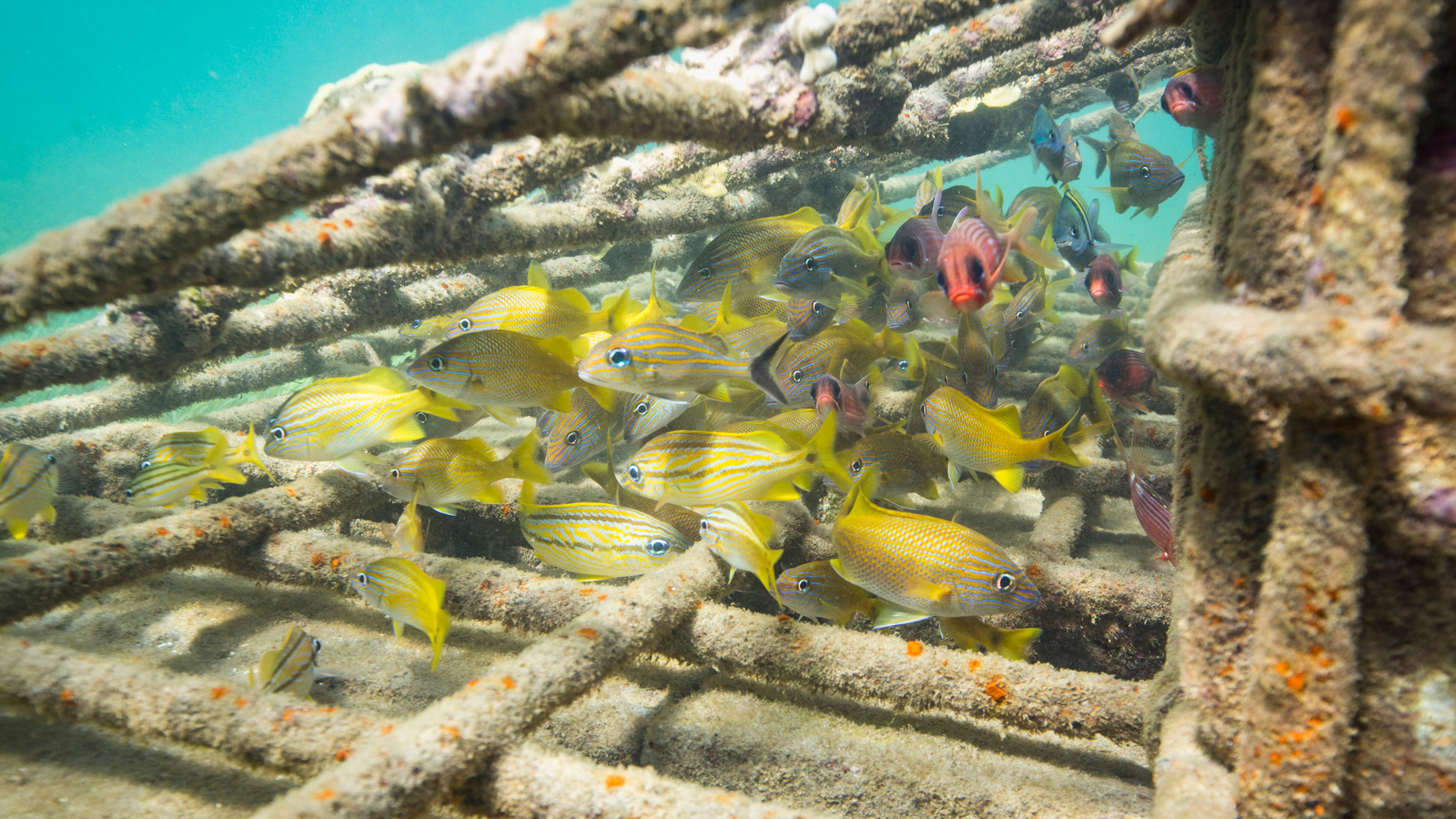 The solutions that they have come up with are bringing back the beach and much more. The artificial reef they have designed can block wave energy, withstand hurricane forces, and it makes an attractive habitat for fish and other sea creatures that are important to people's livelihoods. They have also planted new mangroves, which will not only help to keep more soil on the beach, they will also store carbon, mitigating the future impacts of climate change.
The artificial reef, the restored beach, and the mangroves will also act as a barrier during storms – protecting people during natural disasters.