Engaging in markets is not new for The Nature Conservancy. But with our roots as a land trust, we thought about markets in a very specific way. We bought property to protect biodiversity using donor and public funding. We were in the market for "externalities."
Externalities are by-products of economic activity that impact other parties without being reflected in the cost of the goods or services involved. In the case of traditional property purchases and sales, the ecological, scientific, recreational and other benefits of biodiversity are rarely fully priced into the market value of the properties even when public and private funders may have a very high willingness to pay for them. For example, a property that provides valuable habitat for endangered coho salmon is not usually offered at a premium.
Property rights have long been the Conservancy's primary transaction unit. As a consequence, the Conservancy's 'priorities' could often be very precisely defined: a discrete property of interest. And over decades the Conservancy's planning systems, decision-making and analytical tools became highly tailored to this model. The measure of our success often could be boiled down to "bucks and acres."
Why Economics?
We are in a very different world now than the one the conservation movement was born into. To drive the systemic changes we need for large-scale and lasting conservation, we need to be in the business of creating and intervening in markets in a much more profound way.
Why? We live in a world that is being rapidly transformed by the needs and activities of 7 billion people. 75% of the land on our planet is now used in some way to produce the food, fiber, and energy that these people need to survive. Figuring out ways for the diversity of life to co-exist and even thrive in this crowded planet is one of the great human and environmental challenges of this century.
Despite decades of land protection work by the Conservancy in California, for example, we have permanently protected only about 1.5 percent of the state's habitat. While that 1.5 percent is precious and merits long-term protection, to a great degree the fate of biodiversity hinges on what happens outside of formal protected areas.
The question we face as conservationists is how to improve places for nature where agriculture, ranching, forestry, energy extraction and other commercial interests impact vast portions of the state's critical ecosystem.
A key way to do that is by deploying market-based approaches and piloting new pathways for using private capital to ensure the needs of nature get met.
The power of economics for the Conservancy is that it allows us to quantify the benefits nature provides people and make clear the interdependence of people and nature. And economics and technology allow us to develop incentives and structures that support large-scale change. For example, fishermen taking better care of the ocean is not altruism – it is good business, made possible by new economic incentives and rapid data-sharing tools.
And we are finding good business can be good for nature too.
Harnessing Market Forces for Conservation
We have seen powerful demonstrations of how applied economics can help align conservation goals with individual and industry goals. There is big opportunity if we invest appropriately and are willing to experiment. Here are examples of four ways the Conservancy has used economics to inform how we harness market forces for conservation in California.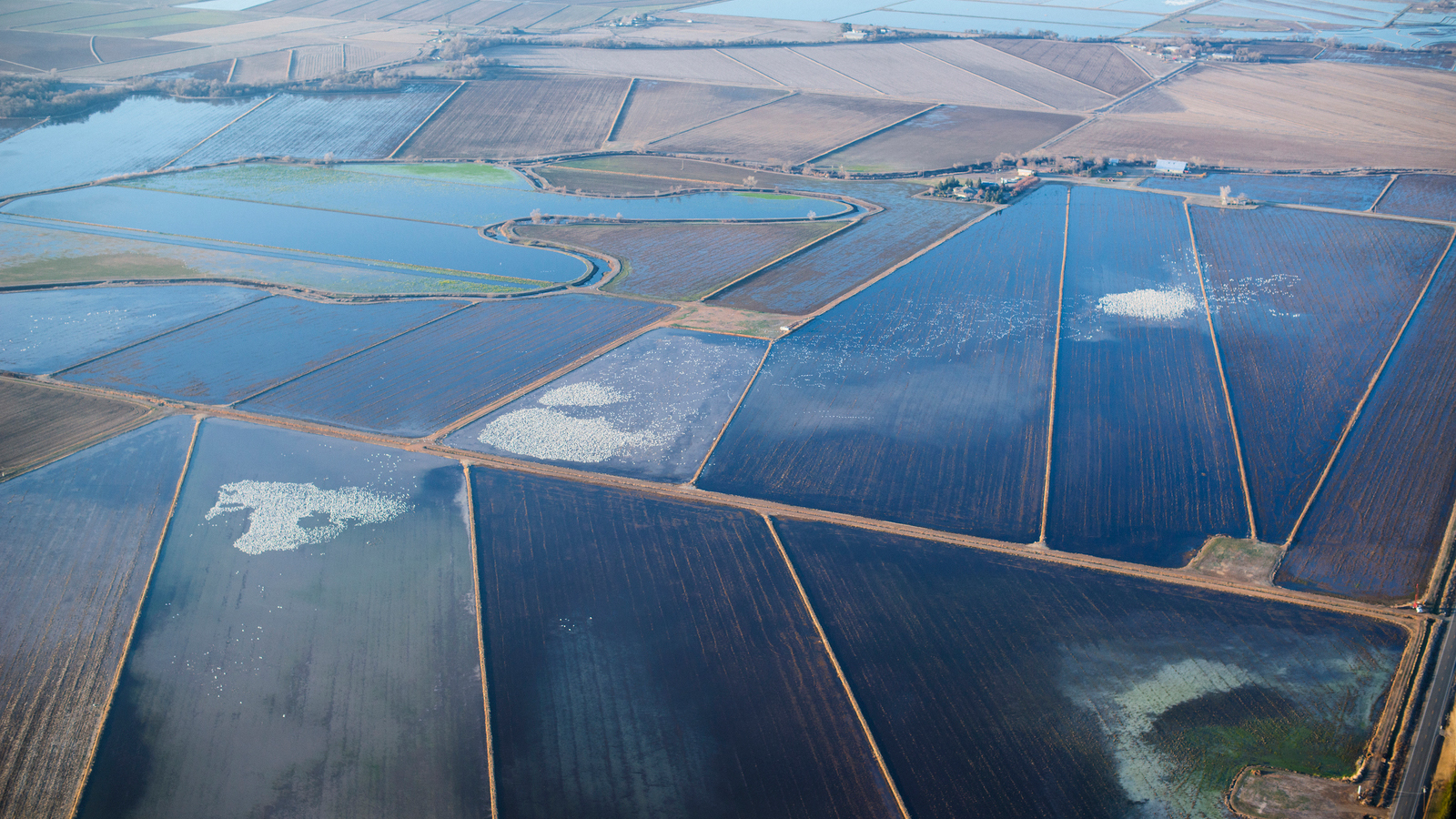 1. Improve Market Efficiency
We can use economic tools and approaches to value assets and price environmental goods and services that aren't yet transacting at large volumes in the market and hence don't have well-established pricing, such as how we apply reverse auctions in the California program's BirdReturns project. BirdReturns pays rice farmers to create temporary wetlands for the millions of waterbirds and shorebirds migrating each year through California's Central Valley where roughly 95% of the wetland habitat has been lost due to conversion to farmland and other uses.
Through BirdReturns, we rent habitat rather than buy it. Renting is typically less than 1 percent of the cost of purchasing land in this area, and it offers the added benefit of allowing us to dynamically adapt to seasonal changes in migratory patterns, weather conditions, and commodity markets.
Importantly, this is a landscape where buying the land for this purpose is really not an option. To protect the Pacific Flyway, scientists estimate the habitat need in the Central Valley at roughly 1 million acres. Given the price for land in this, one of the world's most productive agricultural areas, as well as the likely resistance that land purchases on this magnitude would face, renting has proven to be a quite attractive conservation strategy.
BirdReturns uses a reverse auction to determine the market-clearing price to pay rice farmers to change their flooding practices on their rice fields in order to create "pop-up" wetlands. In the auction, farmers bid on how much s/he would need to be paid to maintain particular levels of flooding on fields during specific weeks of the fall or spring, and the Conservancy selects and pays the winning farmers based on the price and the suitability of the created habitat for migrating birds.
BirdReturns is a landmark project for the way that the Conservancy can intervene to make a market more efficient using a market-based mechanism, in this case a reverse auction. And through this program, tens of thousands of acres of migratory habitat are embedded into the economics of private agriculture, effectively internalizing an externality.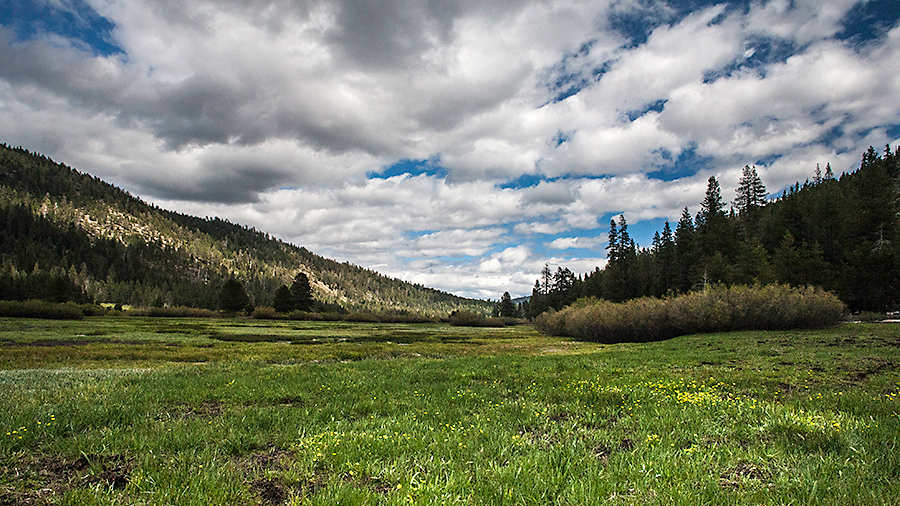 2. Create New Markets
We can use economics to advance the creation of entirely new markets in which, for example, people pay for nature's services. One area of Conservancy focus in this arena is in California's Sierra Nevada mountain range, where we are examining how forest thinning may provide benefits for downstream water users.
California's Sierra Nevada mountain range stretches roughly 400 miles north to south, and in addition to having a diverse and complex ecology, provides a majority of the state's water for hydropower and agriculture. Unfortunately, due to decades of fire suppression efforts, the range is 'overgrown' and at heightened risk of major forest fire like the 2014 "Rim Fire", the largest fire on record in the Sierra Nevada mountain range.
We are quantifying the value of forest thinning in terms of multiple monetary benefits to people, including a reduction in the risk of potentially catastrophic forest fires and an increase in the volume of water flowing from thinned forests into rivers that may be used in hydropower generation, agriculture and urban areas downstream. We are exploring a range of financial structures, such as environmental bonds and water funds, that could allow private investors and public agencies to finance the (significant) up-front costs capital costs of thinning forests.
This work would be groundbreaking in that we are developing a new market for ecosystem service benefits associated with forest thinning (reduced risk of forest fires, water provision).
Ultimately, innovative financing could enable the restoration of thousands of acres of Sierra Nevada forest.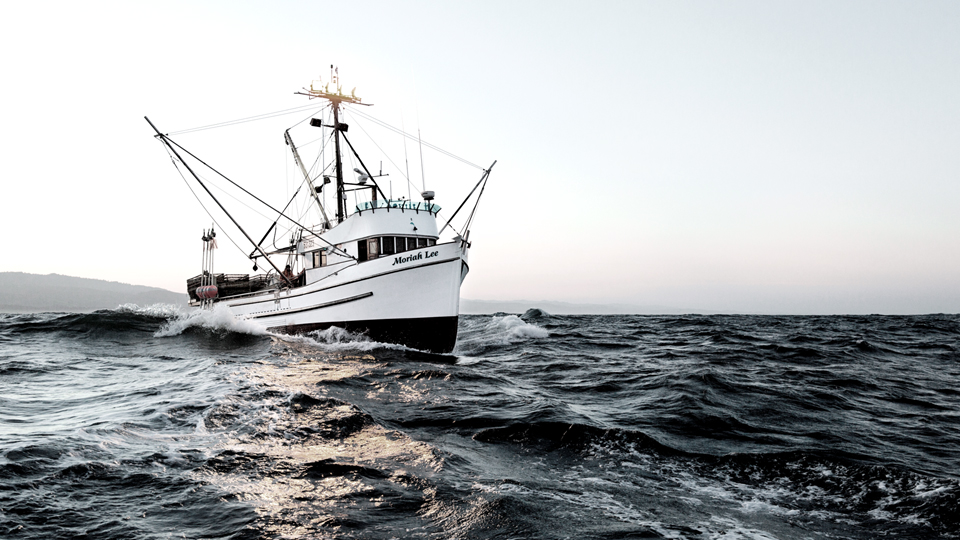 3. Influence Market Dynamics
We can use economic tools to influence markets, such as our work linking consumer demand to better management practices in California's sustainable fisheries work.
We have implemented a number of market-based innovations in the California program's fisheries work, including the development of risk pools and community quota funds. Risk pools aggregate the quota for the most endangered species across multiple fishers, thereby reducing the risk that any one fisher will exceed his/her quota. Community quota funds are non-profit organizations that allow communities to own and manage fishing quota.
Most recently, we have focused on improved environmental sustainability ratings for fisheries that have agreed to use better management practices. In 2015, eight ground fish species in the Conservancy's ground fish efforts were awarded a "Best Choice" rank by Seafood Watch, a leading seafood eco-label, based on improved management practices and the data the Conservancy was able to collect and provide on behalf of the fishery to Seafood Watch.
The theory behind these eco-labels is that they create "market pull" – consumers paying more and/or stores allocating more shelf space for seafood caught by fishers using less environmentally-harmful fishing practices – thereby creating a market-based incentive for fishers to adopt these practices. Anchoring quota in local fishing communities through innovative community quota funds reinforces these economic incentives and improves a community's economic, environmental and social well-being. The exciting part of this emerging model is that fishermen and consumers are driving the management of healthy fisheries globally.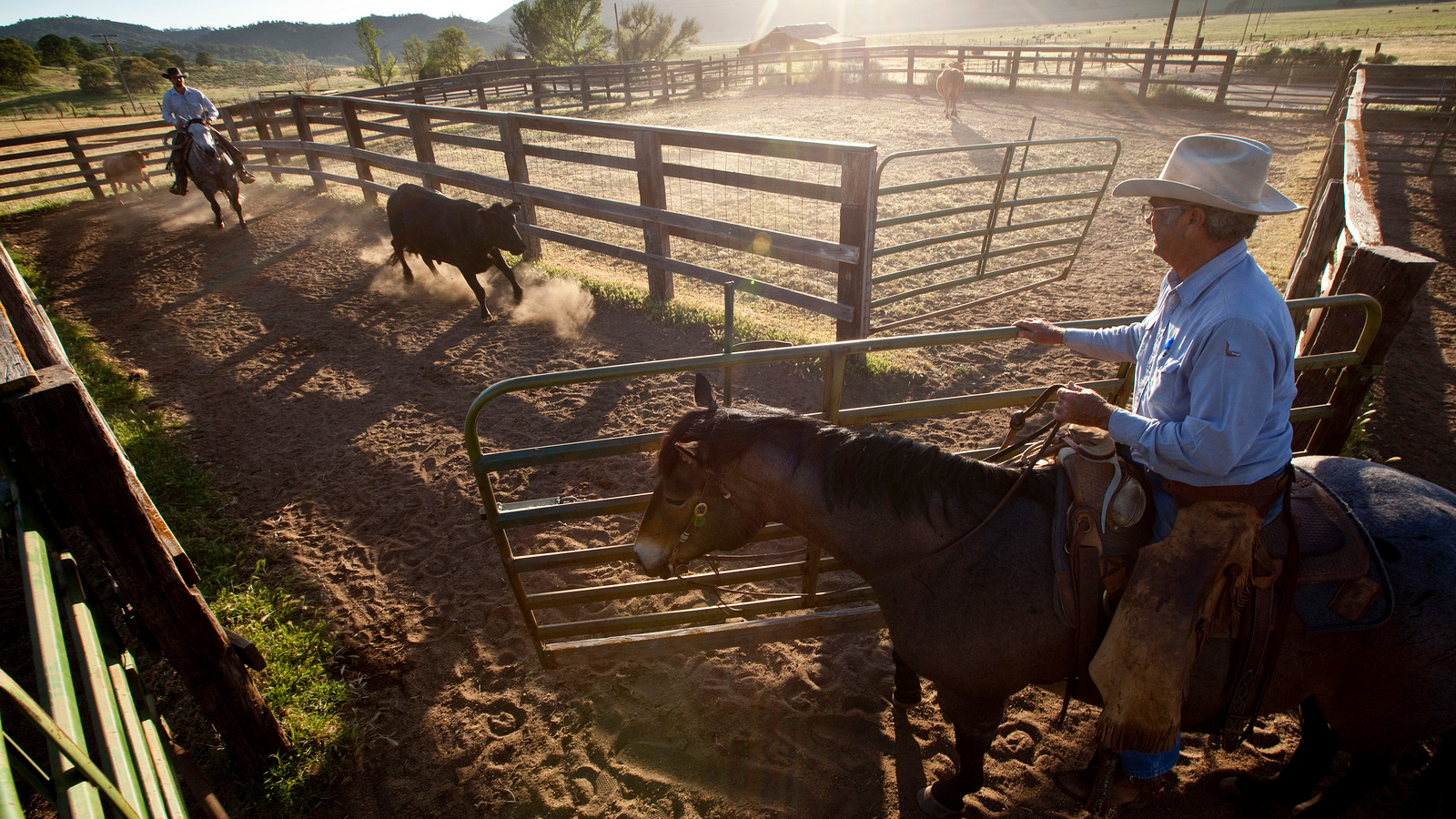 4. Understand the Limits of Markets
We use economic analyses to identify points of intervention where market forces may not be the highest leverage point of engagement, such as we are doing with California rangelands.
Rangelands make up about 25 percent of California's 100 million acres of land. Each year in the state, roughly 20 thousand acres of rangeland are converted to permanent crops like orchards, leading to significant loss of biodiversity and fragmentation of the landscape.
In California, the Conservancy has studied the beef and dairy markets in depth with the intent of identifying market-based mechanisms to reduce rangeland conversion rates. Our analyses show that permanent crops like almonds are on average many multiples more lucrative than rangeland. It's very difficult to conceive of a market-based intervention capable of closing this gap enough to make a difference in farmers' decisions on whether to sell farmland or otherwise intensify their ag practice. Based on our economic analyses, we believe that a wide-scale solution to rangeland conversion in California is more likely to lie in policy measures than in the markets. Conservation of California grasslands requires an integrative approach, and our work is helping us understand when and how to use market-based approaches in natural resource intensive industries.
Real-World Pilots. Not Just More Theory.
The Nature Conservancy is uniquely positioned to advance real-world pilots. The Conservancy is not the first organization to advance market-based approaches to conservation. One of the exciting aspects of our work is to see how we can turn our transactional expertise to other kinds of assets – farms, working forests, fishing quota – which in turn can provide us a position to directly engage sectors of society with which can explore market based solutions.
Just as we helped create a market for private land protection through conservation easements and the acquisition of other property interests, the Conservancy is now poised to leverage market-based approaches to solve more complex conservation problems.
To protect nature in a world increasingly altered by human activity, we need to create and influence markets so that they reflect the full value of the planet's biodiversity and ecological resources. While not a universal panacea, thoughtful engagement in markets can help us address the emerging conservation challenges of the 21st century, preserve biodiversity in our human-altered world, confront the threats of climate change, and drive green infrastructure investments that reduce the environmental impacts of urbanizing populations.
Thank you to Scott Morrison, Mike Sweeney, Mark Reynolds, and John Gearen for thoughtful comments on this essay.
Eric Hallstein, Ph.D., is the Chief Economist and Director of Conservation Investments for The Nature Conservancy's California Program. His work focuses on understanding how to harness financial tools and economic levers  to create solutions that are good for people and  the environment. For more on Eric's work, click here. Follow Eric @ehallstein.
Sarah Heard is a Project Director in California's Conservation Investments Department, and leads chapter's work on environmental economics and conservation finance. Her work focuses on leveraging markets to design new strategies that achieve our conservation objectives, such as bringing groundwater levels into balance and restoring forest health in the Sierra Nevada.