Cities around the world are beginning to understand what New York City realized years ago when it invested more than $1B to conserve watersheds in upstate New York: protecting and restoring the places that supply water can be a cost-effective water security solution. This is a central message of Beyond the source: The environmental, economic, and community benefits of source water protection, a new report just released by The Nature Conservancy. Among its findings: for one in six of the world's largest cities, the costs of reducing sediments and/or nutrients through source water protection can be fully offset by water treatment savings alone.
These findings build and expand upon an earlier Conservancy report, the Urban Water Blueprint, which examined the water quality benefits of nature-based solutions like targeted land protection, reforestation, and agricultural best management practices. The new report goes a step further, demonstrating the potential of source water protection to provide additional benefits like climate change mitigation and adaptation, biodiversity conservation, and contributions to human health and well-being.
Using a new map of source watersheds of 4000 large cities around the world, the report estimates the potential benefits that could be provided if source water protection activities were implemented everywhere possible within those watersheds. The analyses find, for instance, that source water protection activities could reduce the risk of regional extinctions (extirpations) for over 5400 terrestrial animal species; contribute 16 percent of the climate change mitigation needed by the year 2050 to keep temperature increases under 2 degrees Celsius in 2050; and protect 5 percent of the economic value of global agricultural production by safeguarding pollinator habitat. By accounting for the values of these and other co-benefits, many cities may find that source water protection is affordable, especially when costs are shared across multiple actors.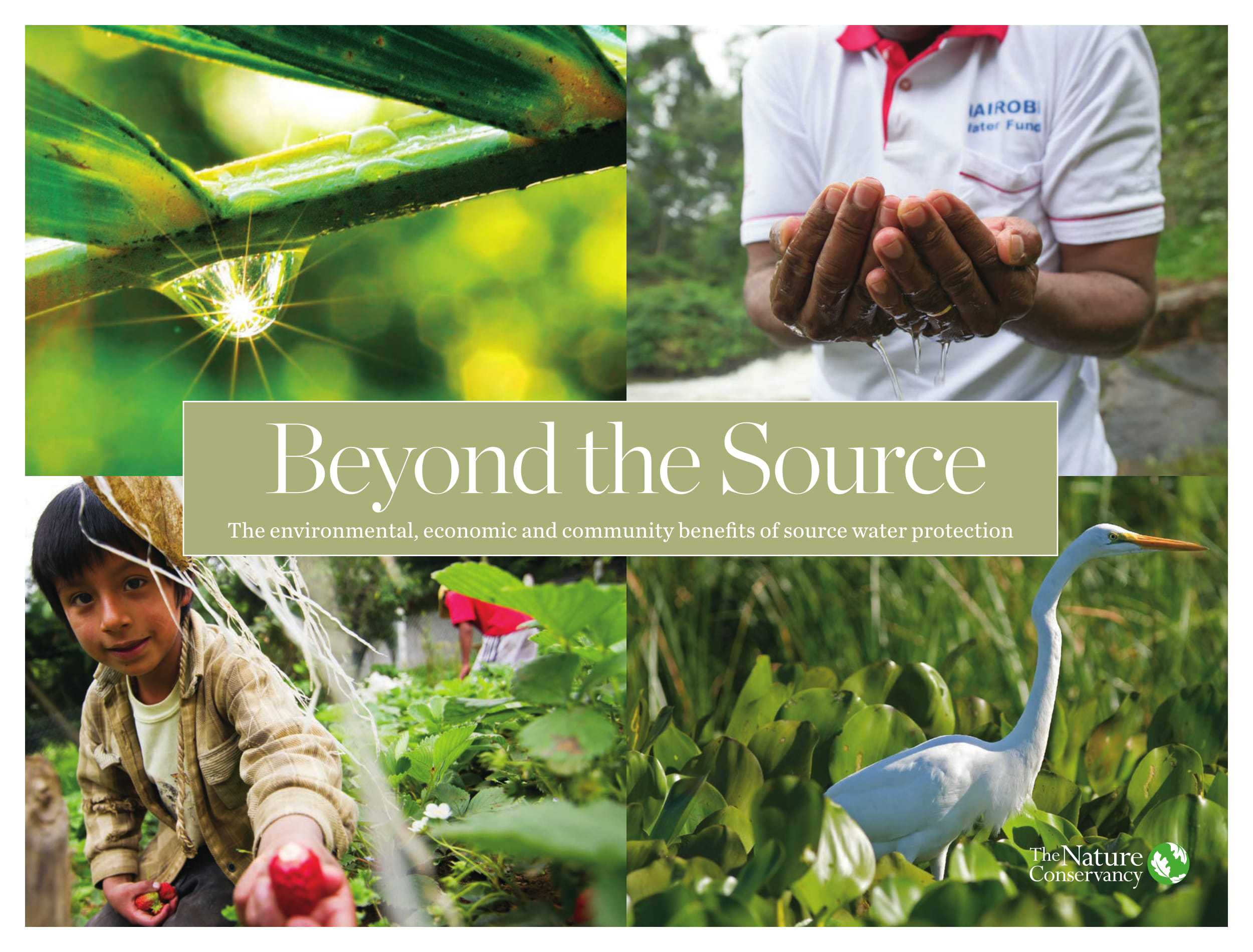 Yet realizing the full potential of source water protection will require overcoming significant barriers around governance, financing, and implementation. Beyond the Source highlights water funds as a promising source water protection mechanism and details water fund programs from around the world to illustrate how the mechanism can be adapted to different contexts. Water funds are financial tools that direct funding invested from water users towards conservation of upstream lands that clean and provide their water. Although taking water funds to scale globally will require increased funding and innovative financing, the report proposes paths for bridging current gaps. Whether accomplished via water funds or some other mechanism, Beyond the Source highlights that investment in source water protection presents an incredible opportunity as a cost-effective way to enhance water security and provide a range of other valuable benefits to both upstream communities and downstream cities around the world.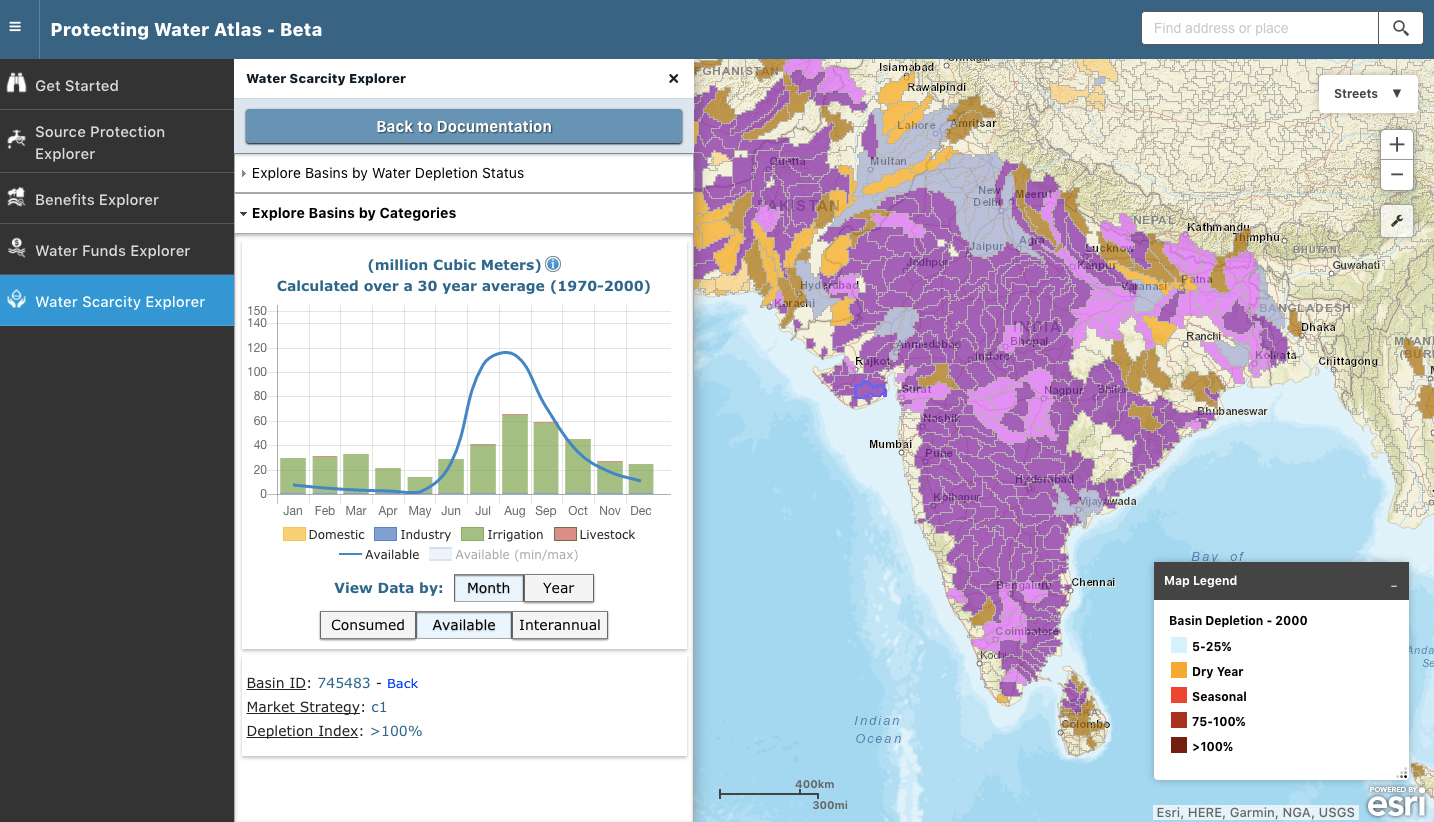 To provide cities and policy makers with easy access to the information contained in Beyond the Source, a companion online decision support tool, the Protecting Water Atlas, was launched. This site features a suite of web apps that let users explore the maps and underlying data used in Beyond the Source and identify opportunities for watershed protection to reduce pollution and provide a range of other valuable benefits. Visitors to the Protecting Water Atlas can also quickly learn more about existing programs and new opportunities for innovative institutions to fund watershed conservation that can enhance water security.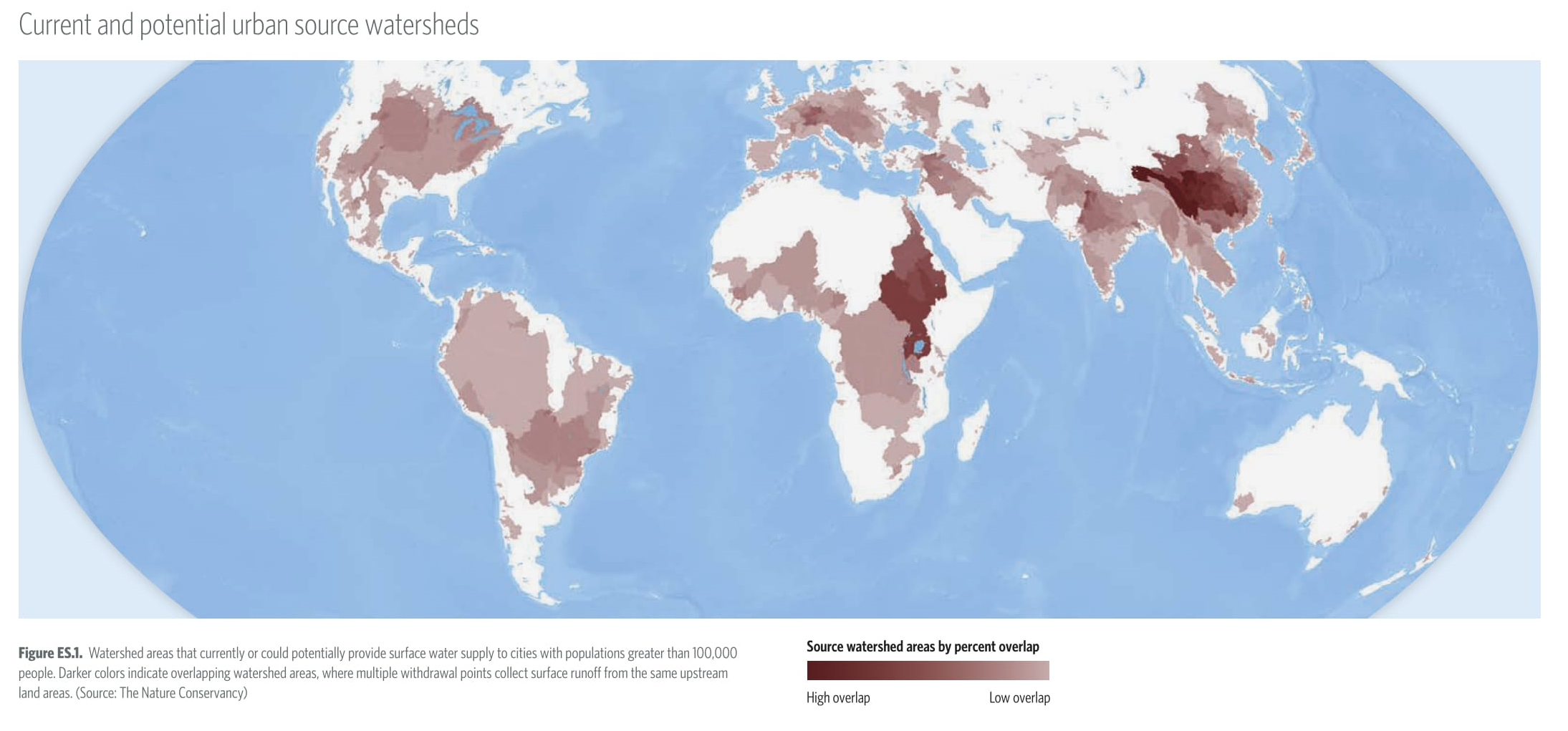 The Protecting Water Atlas is the newest member of a growing family of interactive online tools collectively known as the Natural Solutions Toolkit. The Toolkit, a Nature Conservancy-led effort, coordinates multiple programs and decision tools that advance the use of nature-based solutions for reducing risk, increasing climate change mitigation and adaptation, and supporting other conservation objectives. The Toolkit sites and the research behind them build a case for how functioning natural systems, through the services they provide, can generate real and valuable benefits for people at global, national, and local scales.