One year ago, the U.S. Fish and Wildlife Service made a landmark decision not to list greater sage grouse. The potential listing of sage-grouse under the Endangered Species Act had generated unprecedented levels of science, planning, and collaboration. The resulting conservation plans were rightly heralded by many as a new era for conservation and for sagebrush — and influenced the Service's decision not to list the grouse.
But fast forward a year later and many are wondering: Are we now meeting the challenge of conserving sage grouse? Are these plans working? It's a vexing question for scientists, agencies, conservation organizations, and landowners. To understand why let's step back in history.
Fifty years ago when sagebrush in the West was seemingly endless, inexhaustible … and worthless. Agencies didn't ask land managers and landowners to conserve sagebrush; they asked them to remove it, and sometimes even paid them to do so. In the high desert hunters still enjoyed abundant big game populations and reported flushing hundreds of sage grouse.
Most people, however, saw sagebrush as desolate and barren.
Until, that is, sagebrush started disappearing. Slowly, land managers realized that sagebrush — far from barren — hosted a diverse variety of life. The abundant greater sage-grouse declined, as did a host of other species from pygmy rabbits to mule deer.
Management shifted from sagebrush eradication to sagebrush conservation. But, while it was straightforward to eliminate sage, people found it much more difficult to save or restore it.
So to our original question of whether today's greater sage-grouse conservation plans are working, I think the most honest is we don't know — and it's going to take some time before we will. This play is still under construction, Act 2, if you will.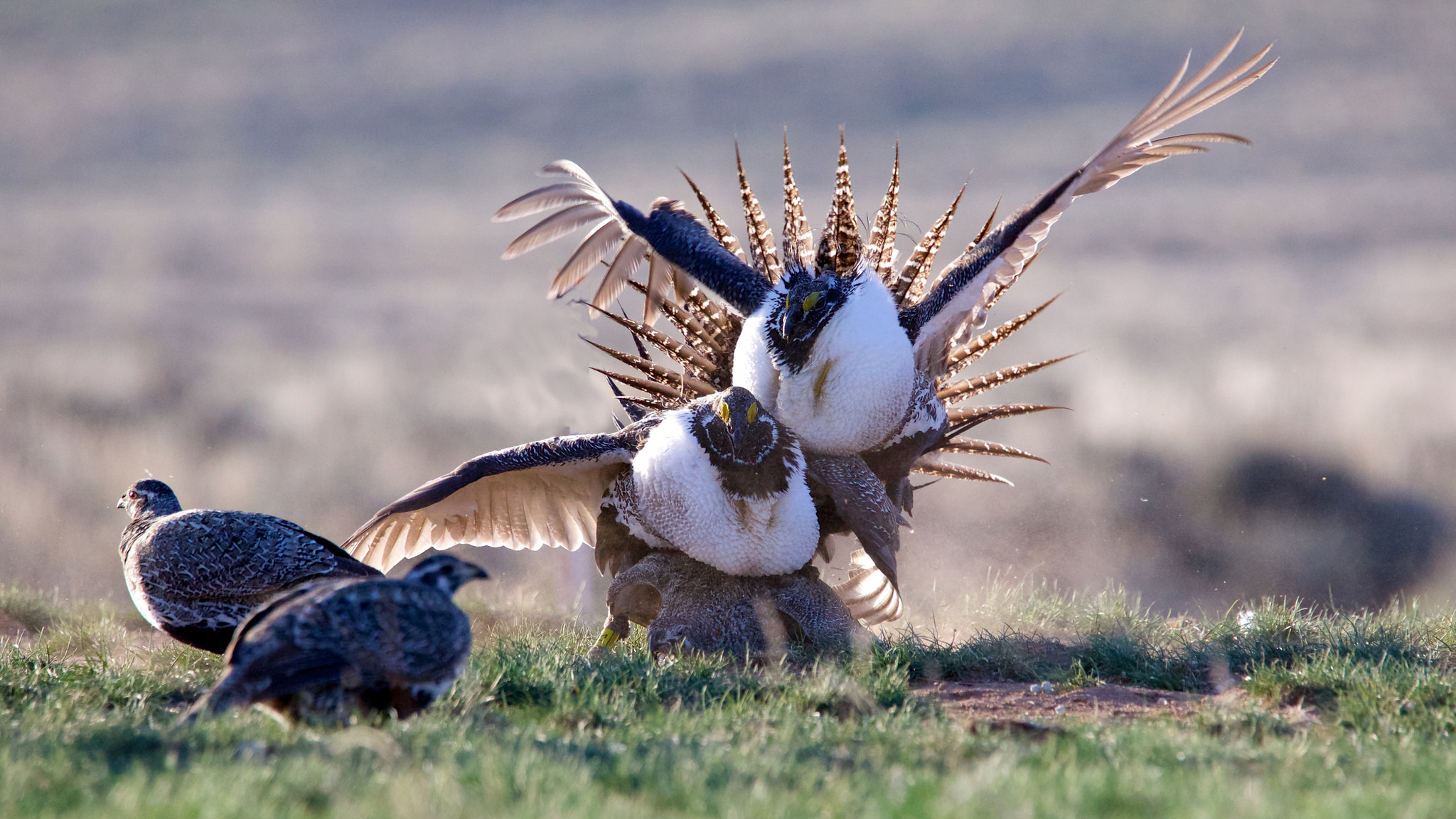 What could be so hard about knowing if the plans are working, you may ask?
Well, the federal and state plans for sage grouse are a hypothesis — an untested belief — of what actions are needed to ensure grouse survival. So it's too early to know whether they are working, and given sage grouse populations cycle up and down over five or more years, it will be some time before we have a definitive answer.
A question we can answer now, though, is whether federal and state agencies are changing how they do business to support sagebrush and sage grouse conservation.
Specifically, are they:
1) protecting the best sagebrush from further fragmentation and promoting well-managed rangelands;
2) implementing new and innovative methods at large scales to restore degraded sagebrush;
3) halting the dreaded fire-cheatgrass cycle and preventing the spread of cheatgrass and other invasive annual grasses throughout sagebrush range; and
4) setting up robust monitoring to measure progress.
The public should be watching for progress on these major fronts — as well as continued public funding and legislative support in Washington to back up this work.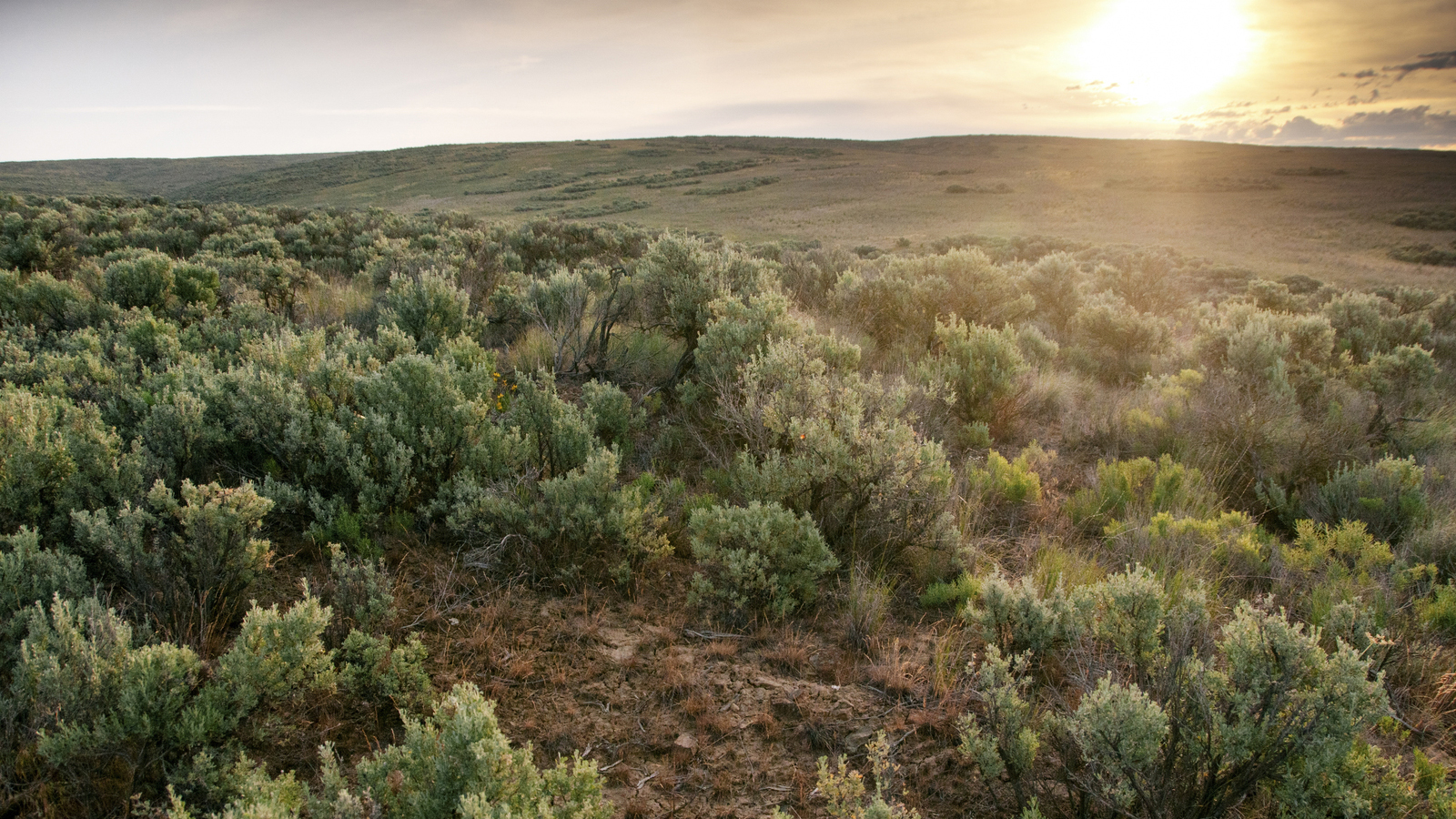 Regardless of any management hypothesis that is tested, the reality is that the on-the-ground needs of sage grouse are actually pretty simple and the science is well understood. First, these birds require lots of quiet, open and connected spaces. Second, these open spaces need to contain sagebrush, native grasses, and should have some wet meadows nearby to provide their young an abundance of protein-rich insects. Sagebrush scientists and managers all agree the single best tool we can use right now is to protect remaining intact and healthy sagebrush wherever it exists from human encroachment. This is the habitat that grouse, and other declining sagebrush dependent species, such as mule deer and pygmy rabbit, are already using to survive.
The Bureau of Land Management (BLM), the federal agency managing a majority of federal lands in the West, developed plans aimed at managing for sage grouse to address all four points above. But the plans are so new that field offices have struggled to understand and implement them. As such, BLM has been developing new instructions to field offices to clarify implementation, and have hosted workshops to train employees on new procedures.
For example, one important new BLM guideline directs new oil and gas development outside of healthy sagebrush areas. While this guideline is critical because it secures much of our remaining intact sagebrush, what does BLM do with pre-existing oil and gas leases in these areas signed before the new guideline was issued? Will development on these pre-existing leases in priority sagebrush habitat go forward in a business-as-usual fashion?
The Continental Divide-Creston oil and gas field in southern Wyoming illustrates this challenge. At 1.1 million acres, this field is the largest natural gas development project ever approved by the BLM with nearly 9,000 new wells proposed. Within the field, there are 160,000 acres of priority sage grouse habitat that could be drilled. Can creative solutions be found that allow BLM to negotiate with companies so they can swap leases within these areas for leases in less valuable habitat?
It's clear we need to support the BLM's efforts to manage the land differently than in the past, — especially in protecting the healthiest sage.
Beyond protecting existing habitat, another major challenge — and opportunity — is restoring millions of acres of habitat that have been degraded. Scientists and agency staff are developing better tools to restore degraded sagebrush, which often are infested with non-native weeds such as cheatgrass. Some new restoration techniques showcase American ingenuity, such as an effort to air-drop seed pellets, mixed in an Italian pasta-maker, doubling the survival rate of new seedlings. Other promising new discoveries, such as bacterial treatments for combating invasive cheatgrass, could also be complete game-changers for Idaho, Nevada and Oregon, if successful.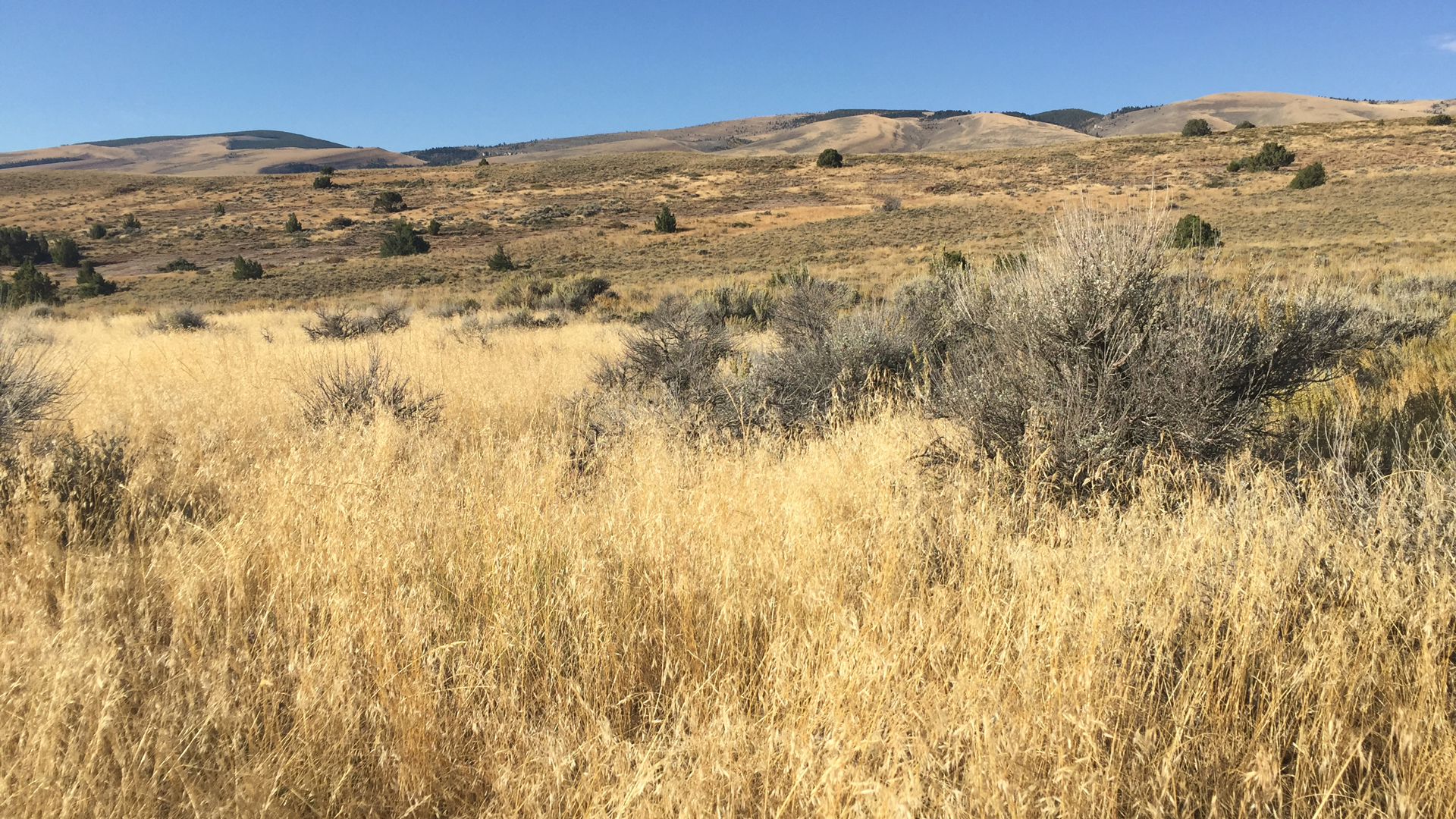 It is important to note these measures are not limited to public lands. Ranchers are also crucial partners. Managed well, their ranchlands provide habitat for both cattle and grouse, as well as other wildlife. Ranchlands are home to the majority of wet meadows along river corridors that are so important for chicks. Federal projects such as the Sage Grouse Initiative are providing support for best and novel practices that help working ranches.
Everybody loves easy answers. But the truth is we've already lost over half of the West's sagebrush to urban and industrial development, crop conversion, and invasive cheatgrass spread by unnatural fires exacerbated by warming temperatures.
We were on the precipice of erasing sagebrush and its iconic wildlife from our Western landscape altogether. But today we are writing a new story for the sage, one that can allow both the livelihoods of people and wildlife to thrive. With 350 species calling sagebrush home, it is our Western Serengeti — species such as pronghorn, mule deer, sage grouse, shrews, pygmy rabbit, golden eagles, ferruginous hawks, sage sparrows and thrashers all depend on healthy sagebrush for their long-term survival.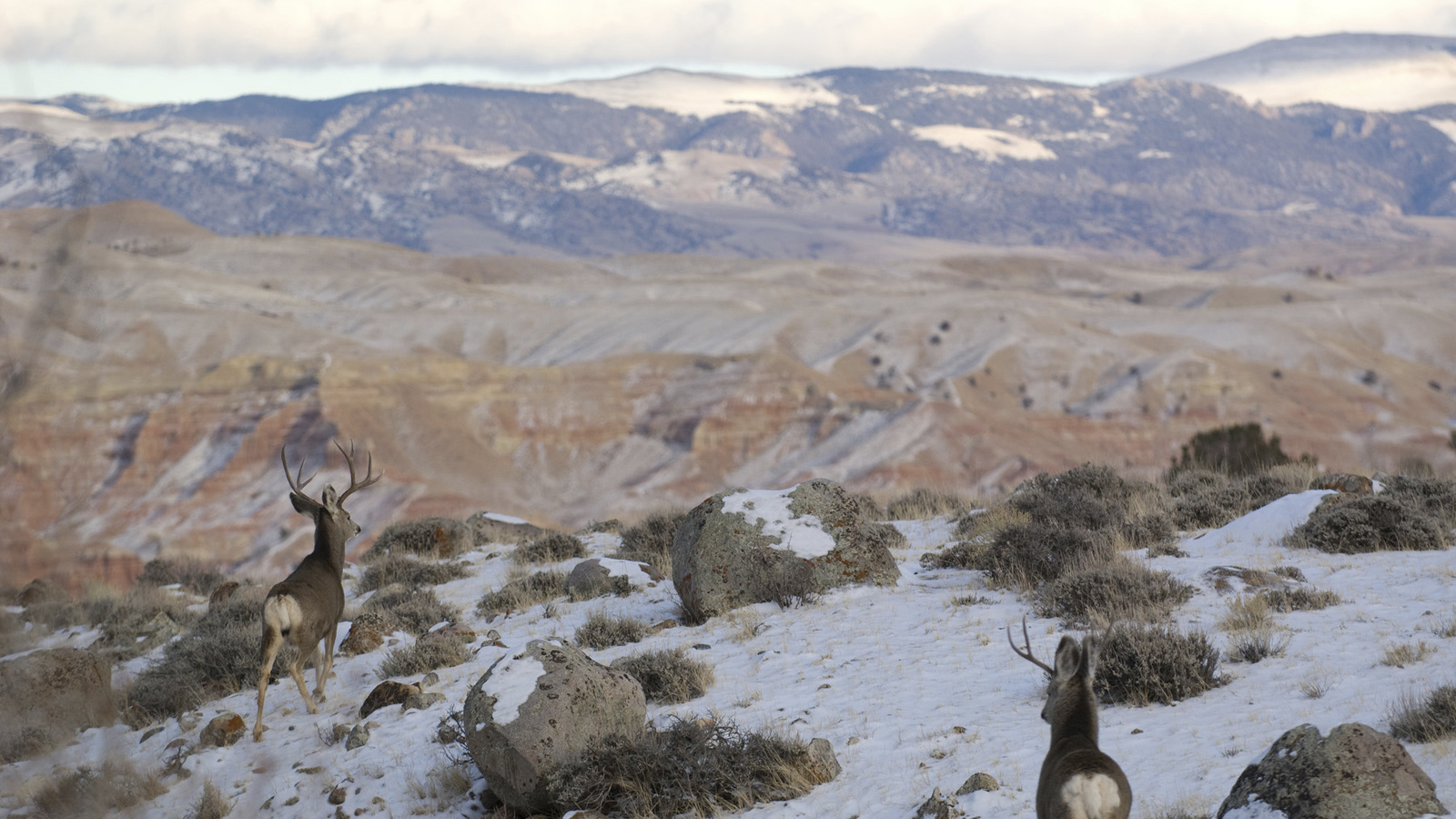 We don't know how this play ends, what "Act 3: The Finale" says. We do know that sagebrush and the wildlife that depends on it will not survive without understanding the benefits that a healthy sage system provides to people, wildlife, and the Western way of life. I believe we have done just that. Through ten years of collective effort we have brought the sagebrush sea back into our consciousness.
Now, by extraordinary work and collaboration by many, we are well on our way towards ensuring the survival of sage, but nothing short of continued and deliberate progress on all these fronts will yield success. In other words, it will take true grit. Thankfully for the sage grouse that's something the West has never run short of.